Like much of the country, we had some strange holiday weather in New Jersey. On Christmas Eve we walked outside in shorts and stepped into a deep fog. Emily, my brother and I took all the dogs out for an unseasonably warm romp in the woods.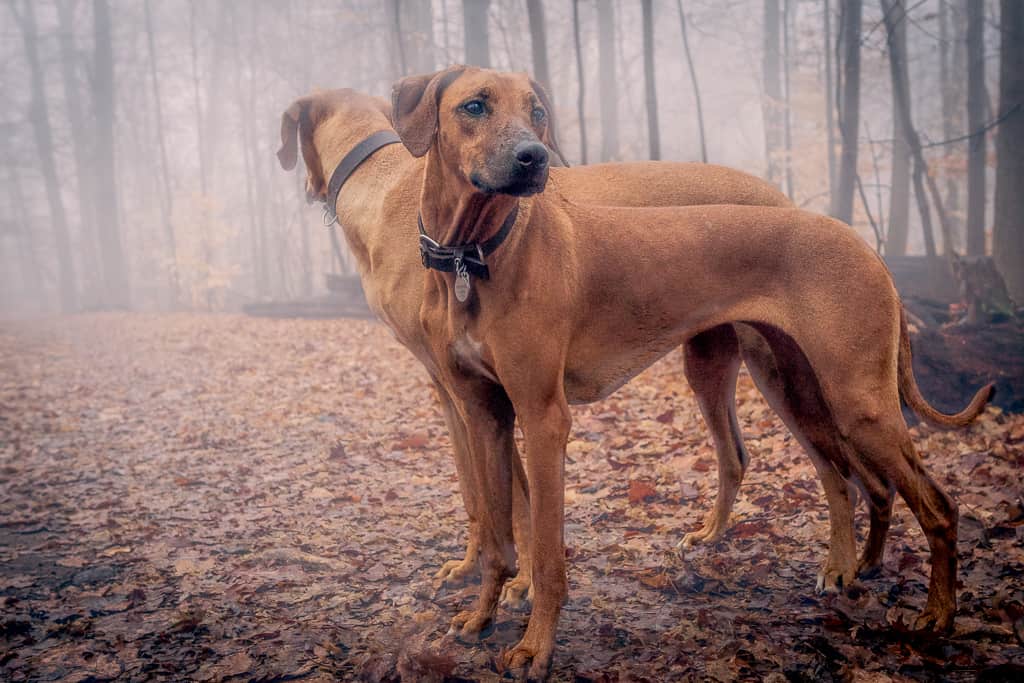 The fog made it feel more like Halloween than Christmas
Undeterred, the dogs dove headfirst into the mist
The pups moved like ghosts through the fog, ducking in and out of view. We often heard them before we saw them
And sometimes, we barely saw them!
Penny dashed across the trail and Eko took off in hot pursuit
We tromped through mud which should have been dirt
And crossed rushing streams which should have been long frozen
The dense fog provided quite a surreal backdrop 
They don't have bright noses, but Eko and Penny were quite happy to guide us through the trails
It wasn't quite the winter wonderland adventure I'd planned for, but it was certainly a lot of fun nonetheless.
Anyone else deal with some wacky holiday weather?