Yesterday I took Penny to the vet for round two of her puppy vaccinations. When Eko was a puppy he was a whiny wreck during his vaccinations, so I felt a bit apprehensive about how Penny would handle the visit. 
Just look at that sweet girl…how could I let this little delicate flower be poked, prodded and injected?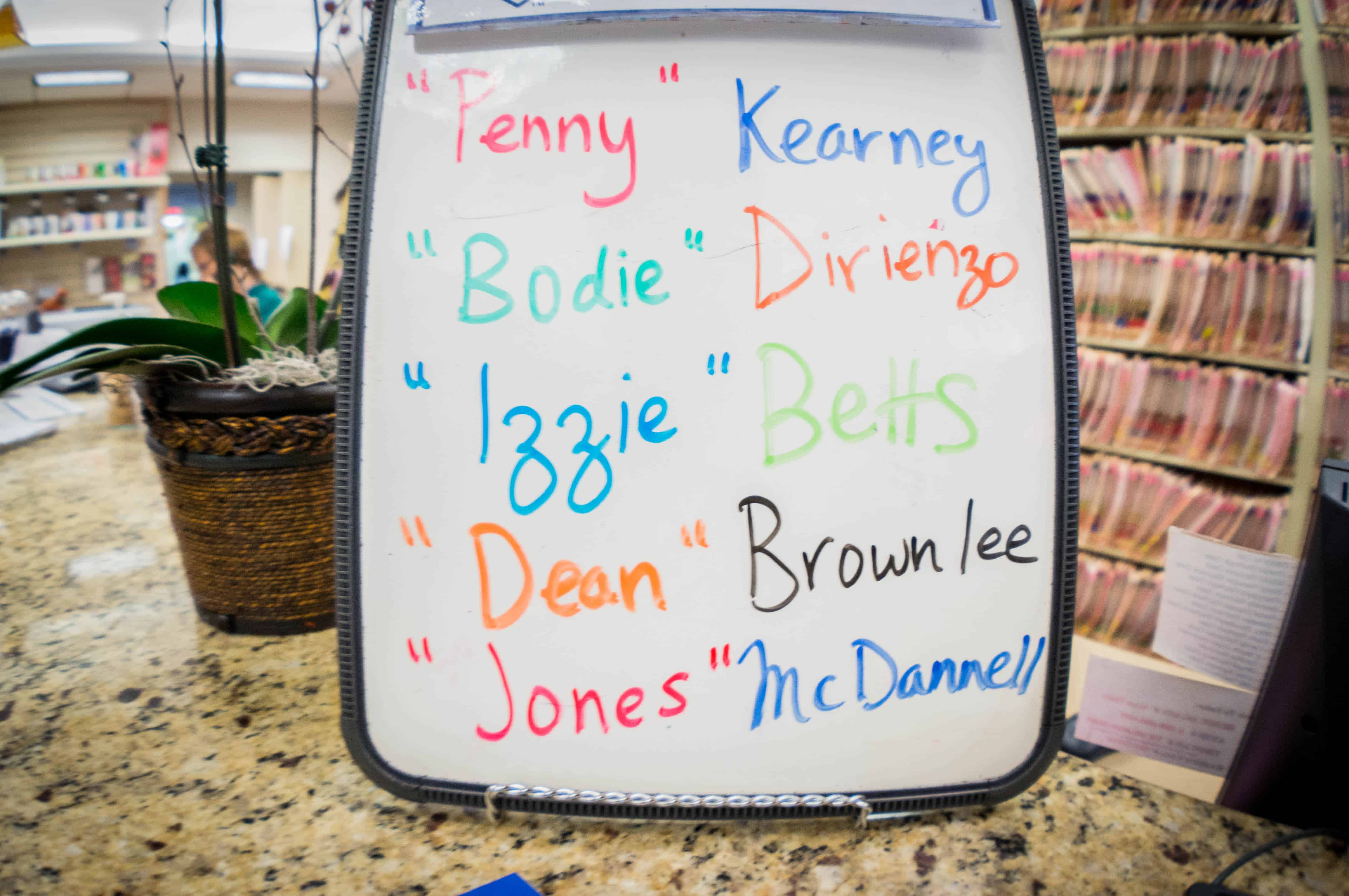 The welcome sign was a nice touch for Penny's first visit, but Penny can't read yet so she didn't fully appreciate the gesture
There we were, alone in the exam room with one last chance to make a break for it and escape the needles and syringes
Ok, so I'm playing up the drama a tad, but I did feel bad I couldn't warn Penny about the impending discomfort. As I lifted Penny to the exam table, I saw visions of puppy-Eko squirming, whining and crying.
All I can say is that Eko is lucky Penny wasn't around when he was a puppy because she would have called him a big sissy. Despite the increasingly invasive exam (hello, thermometer!) Penny remained unflappable. The vet warned the vaccine shot might elicit a yelp or bite, but it barely raised a yawn from Penny.
After Eko finished his puppy vaccinations, he couldn't get out of the office fast enough. Penny on the other hand appears to be a glutton for punishment.
"What else ya got for me doc?"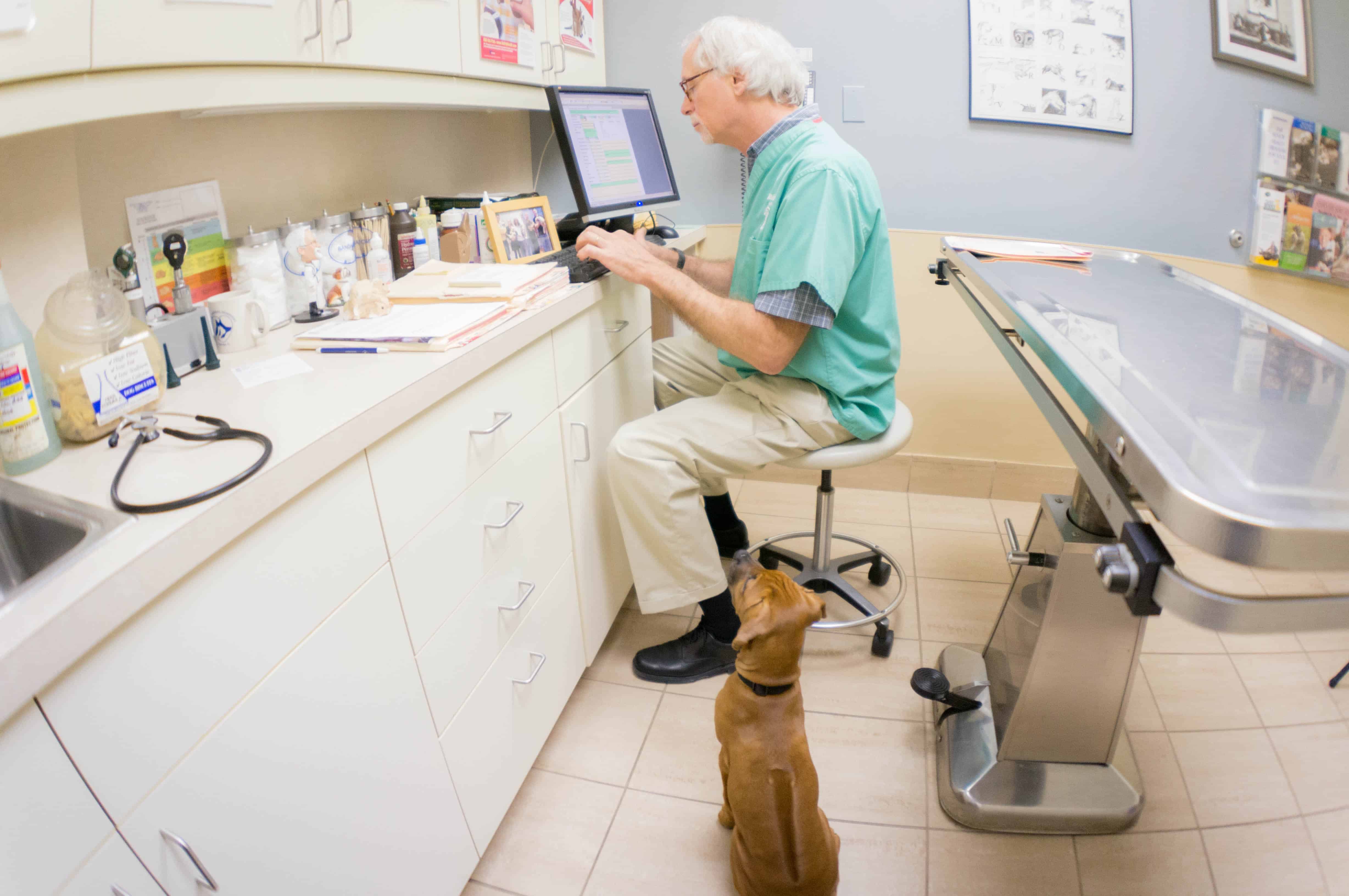 Like a good patient, Penny paid careful attention to her medical history
And I guess my little masochist didn't get her fill at the vet because when we got home she decided to pick a fight.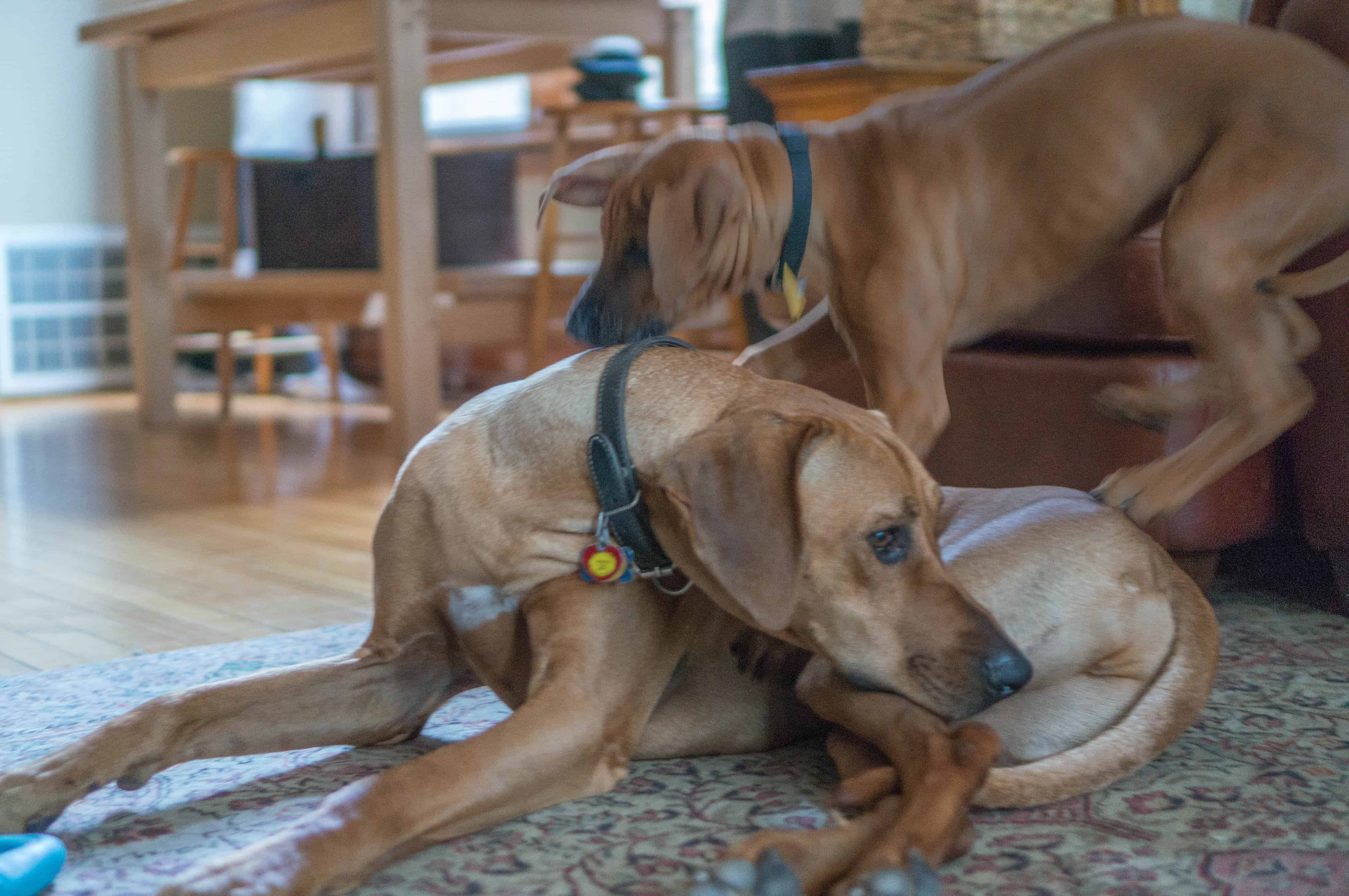 Penny jumped off the couch onto an unsuspecting Eko. He was not quite so calm once she landed
Apparently Eko and I are just a couple of softies. But Drill Sergeant Penny has made it clear she is going to toughen us up!