This past Saturday we hosted Emily's co-residents for a potluck Thanksgiving. Anytime you have guests there's a never ending list of chores and errands and tasks. There's no hiding the commotion from the pups, who immediately know something is up.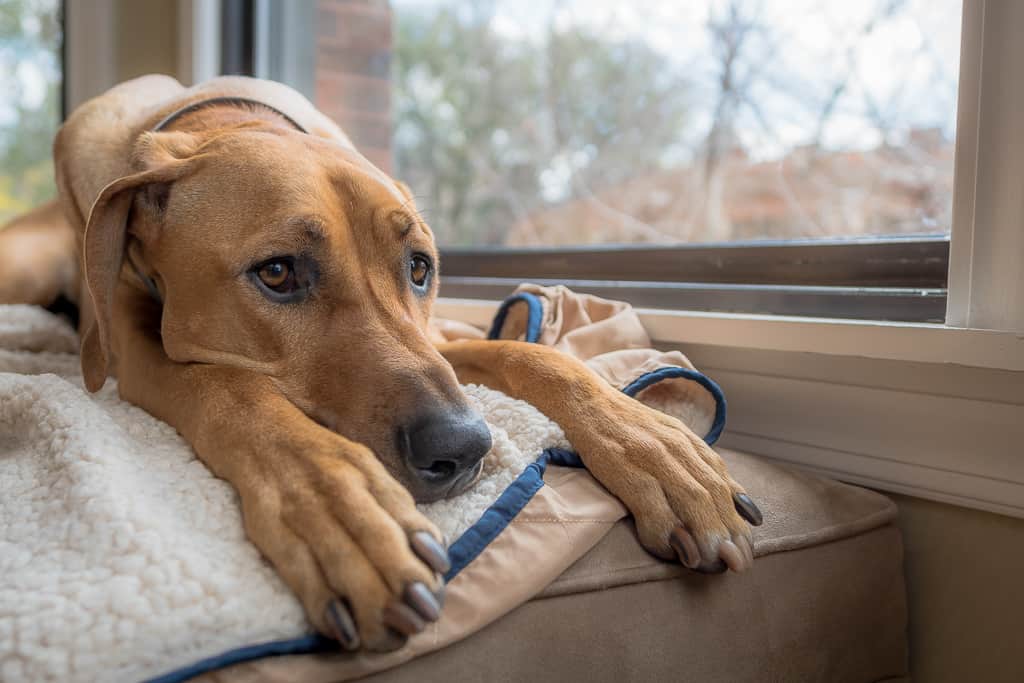 While he escaped the reach of the vacuum, Eko kept a sharp eye out for any early guests
After a long day of following our frenetic cooking and cleaning, Eko and Penny were quite worked up. So right before showering I took them to the beach to burn off some steam.
The more tired the pups, the more polite they are as hosts
When I first got Eko, I was a total helicopter-parent whenever people were over. I'd hover over him in hopes of avoiding any trouble with guests. In my old age I've taken a more hands-off approach. I've found when I'm relaxed it's a much more effective way of keeping them relaxed too.
We follow the simple rule of "look but don't touch"
And there was oh so much delicious food to look at
"Don't mind us, we're definitely not giving guests puppy-dog eyes in hopes of getting scraps…"
At one point Eko attempted to use mind control to get some turkey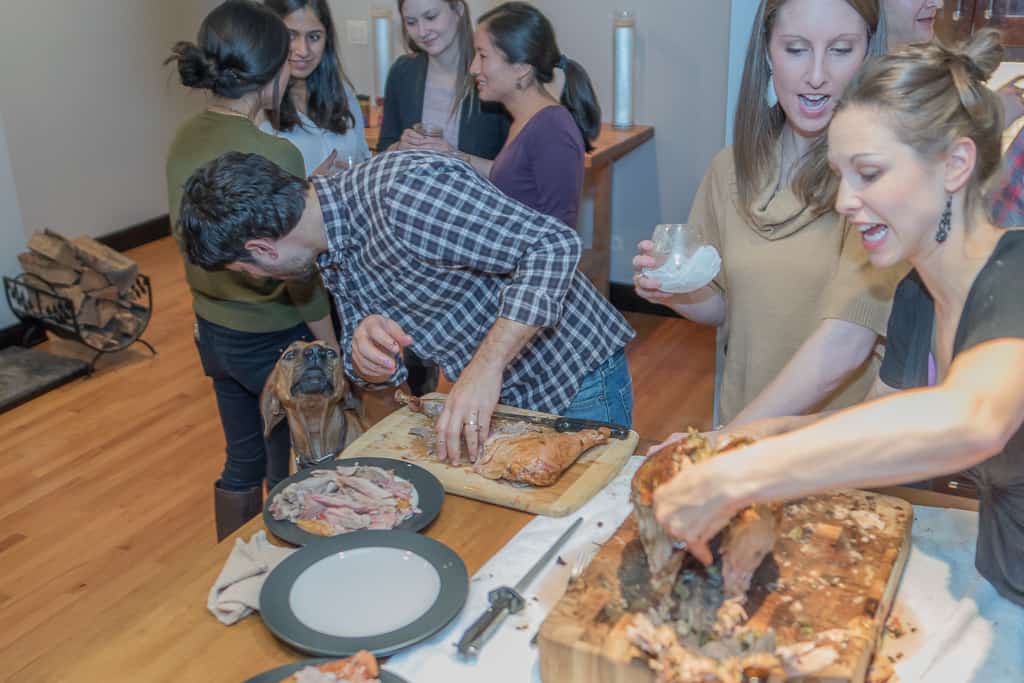 And was completely incensed it didn't work
Before you cry for poor Eko and Penny, know they were well treated. Literally. Partygoers took turns getting Eko and Penny to do tricks in return for a few training treats and plenty of affection.
By the time the party ended I think the pups were even more exhausted than we were. I mean, Eko fell asleep like this:
That's a new one
Planning for a party when you have pets takes a bit more effort, but it's well worth it. Plus you save on having to pay for entertainment. Eko and Penny are always good for a show!