Nearly every description of Rhodesian Ridgebacks, no matter where you read it, mentions the breed is not fond of water – be it in a bathtub or an ocean. Overall, I have to say I agree with the standard because I know multiple Ridgebacks who refuse to put their paws on the grass when there's a morning dew. Knowing this, I gave Eko lots of positive experiences at dog beaches when he was a pup and now he loves to plunge into the water. He'll usually only swim if I do, but I feel good knowing he can handle himself. I want to make sure Penny feels equally comfortable in the water so we headed to the beach specifically to practice her doggy paddle.
Eko helpfully goaded Penny on the shoreline and then dashed out towards me in the water
I was happy to see Penny confidently follow suit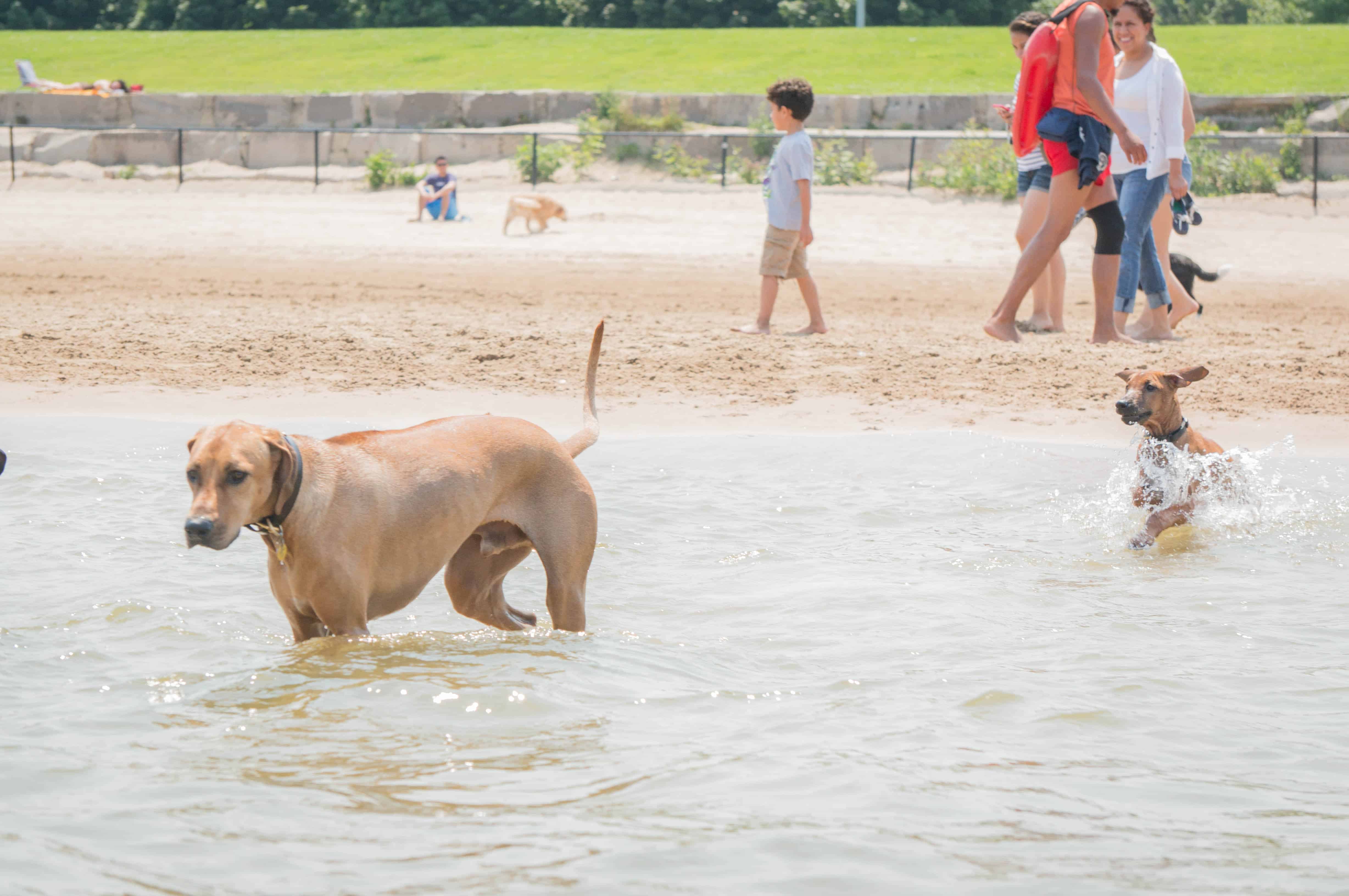 She splashed up to her chest but suddenly stopped when Eko turned around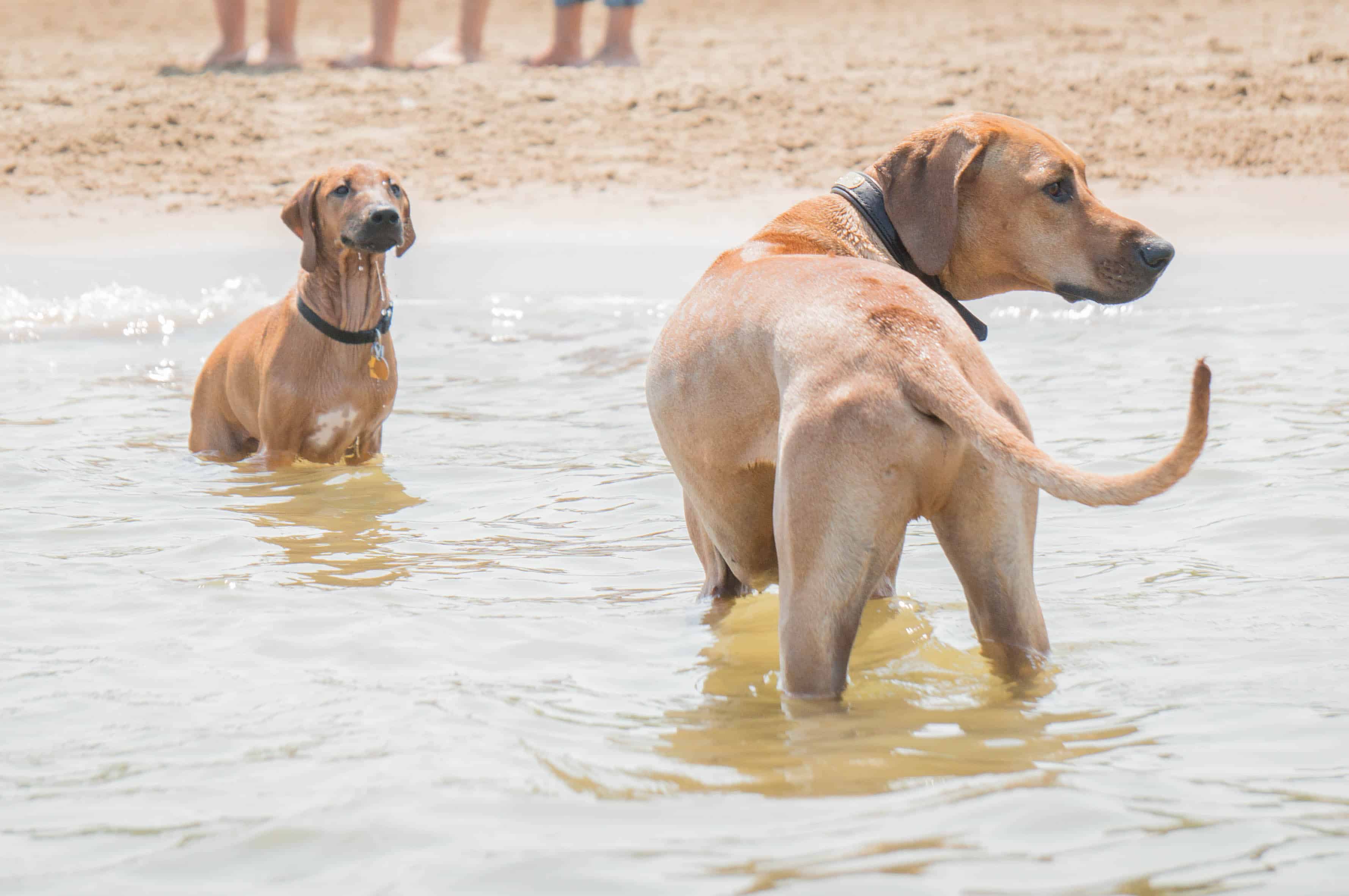 "Oh, the little pup is afraid!" I cooed. I should have known better. She was just waiting for Eko to look the other way…
The little huntress took a stalking bounce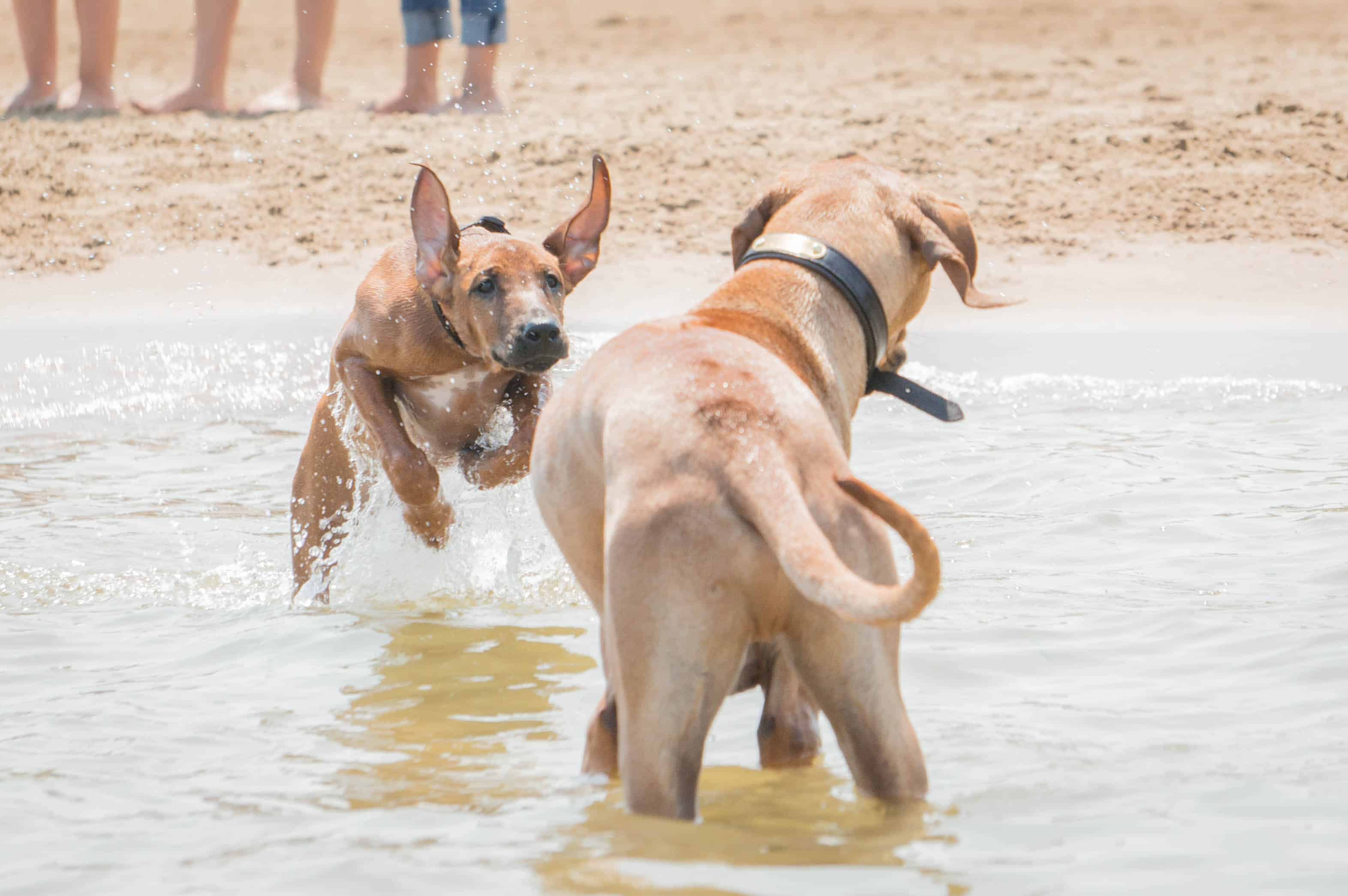 And then exploded out of the water!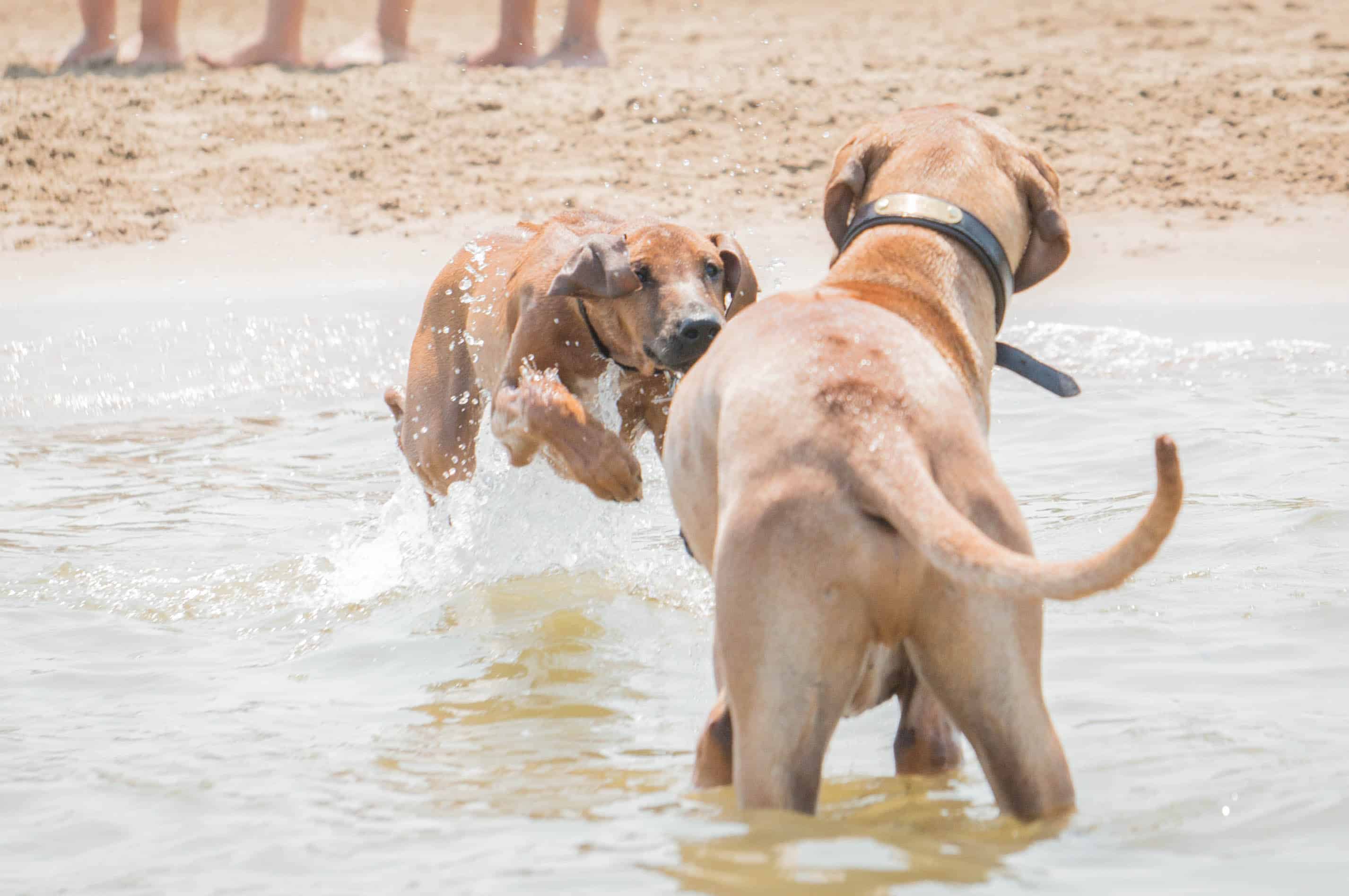 By the time Eko saw her coming, it was too late. The hover-dog was out for play-revenge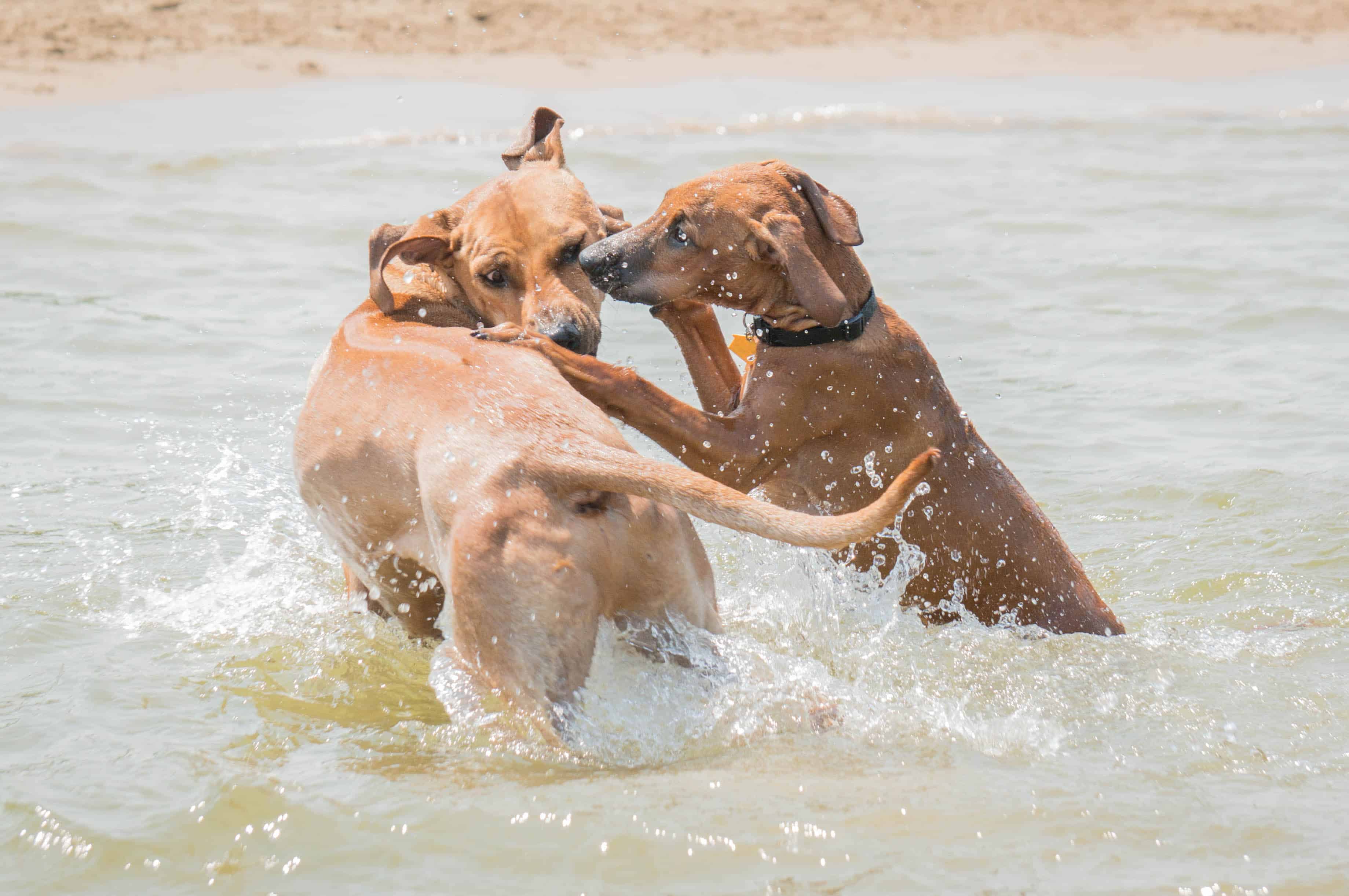 The titans splashed in the shallows. It wasn't swimming, but it was…something
I broke up the ruckus and for a moment we got back to our lesson. Penny took her first few puppy paddles…
But only so she could get back to rumbling with her big brother
Eko was ready this time and caught Penny mid-air. Like all big brothers do, he promptly proceeded to dunk her
Undeterred, Penny sprang to the surface and gave chase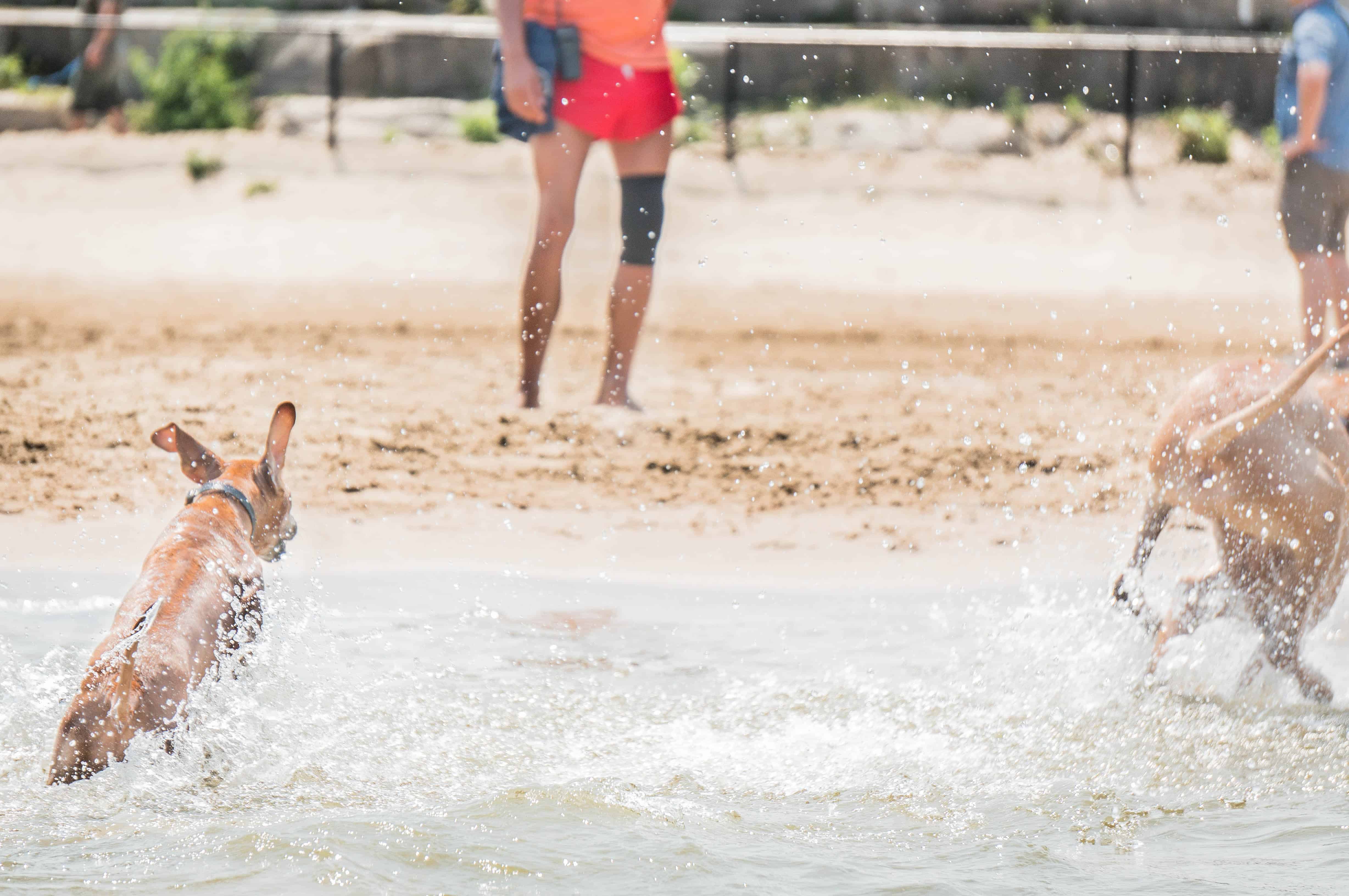 "Guys, the swim lesson? Guys???" 
Well, the good news is Penny seems to have ZERO trepidation about water. The bad news is that the swim lesson was a bit of a bust. But it was certainly fun to watch. Sometimes things work best when you don't get caught up in a lesson plan. Or at least that's what I tell myself!
There's still time left before the lake gets too cold, so hopefully I will report back soon with Penny's first real swim.