Summer is quickly approaching and it's time to get those beach bodies in shape. Luckily for the pups of Chicago, Penny offers her personal training services at no cost. Most of her clients are referrals. They see Penny playing and decide to join her romping class. 
New members join with gusto
But they soon learn Penny is a serious drill sergeant 
And those who sign up for Penny's class quickly learn an important lesson…
It's much easier to sign up for a romp than it is to sign out of one
Penny ran this guy until he just flopped on the sand in exhaustion
Then she was off to recruit new clients
Dogs playing fetch are one of Penny's favorite demographics 
Penny doesn't like playing fetch, but she does like sprinting next to dogs who do. She knows that by pretending to chase the ball she can get these pups to run even faster for their prize
Dogs who love fetch really love fetch. They chase the ball with single mindedness and are not eager to share their prize.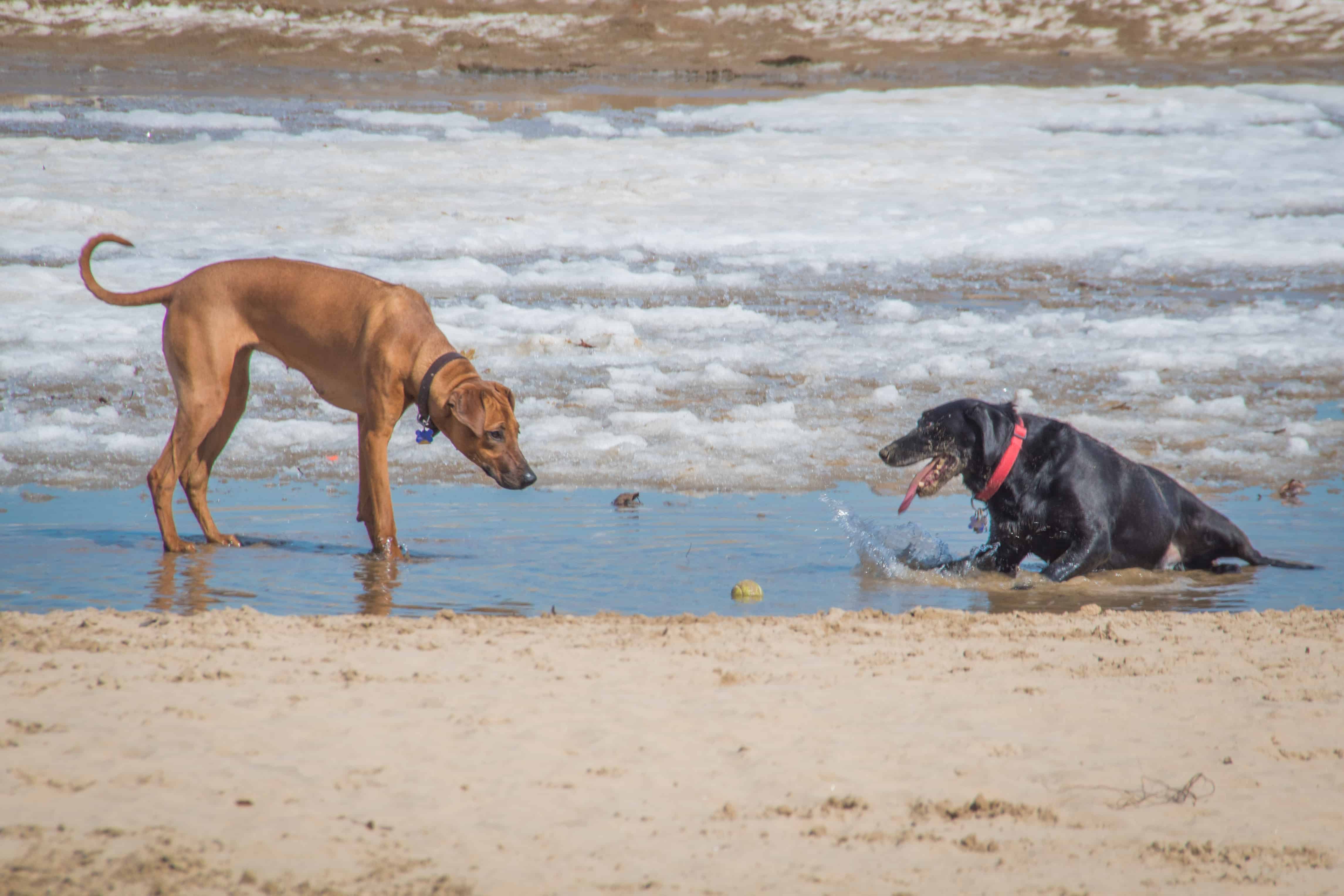 However, after a number of sprints with Penny, this pup needed an ice bath. She practically begged Penny to take the ball  
Penny's got no time for that though. There's more dogs out there to run with. 
If you know a Chicago pup looking to get in shape, give Penny a call. Or don't, and she'll probably chase down the pup anyway. At least this way you'll know she's coming!