Before we said goodbye to Phoenix, we had the chance to check out the
Phoenix Pet Expo
.  The Expo filled the floor of stadium with everything from rescue groups to a company selling dog treadmills.  Eko and I socialized with the local Phoenicians while taking in the spectacle.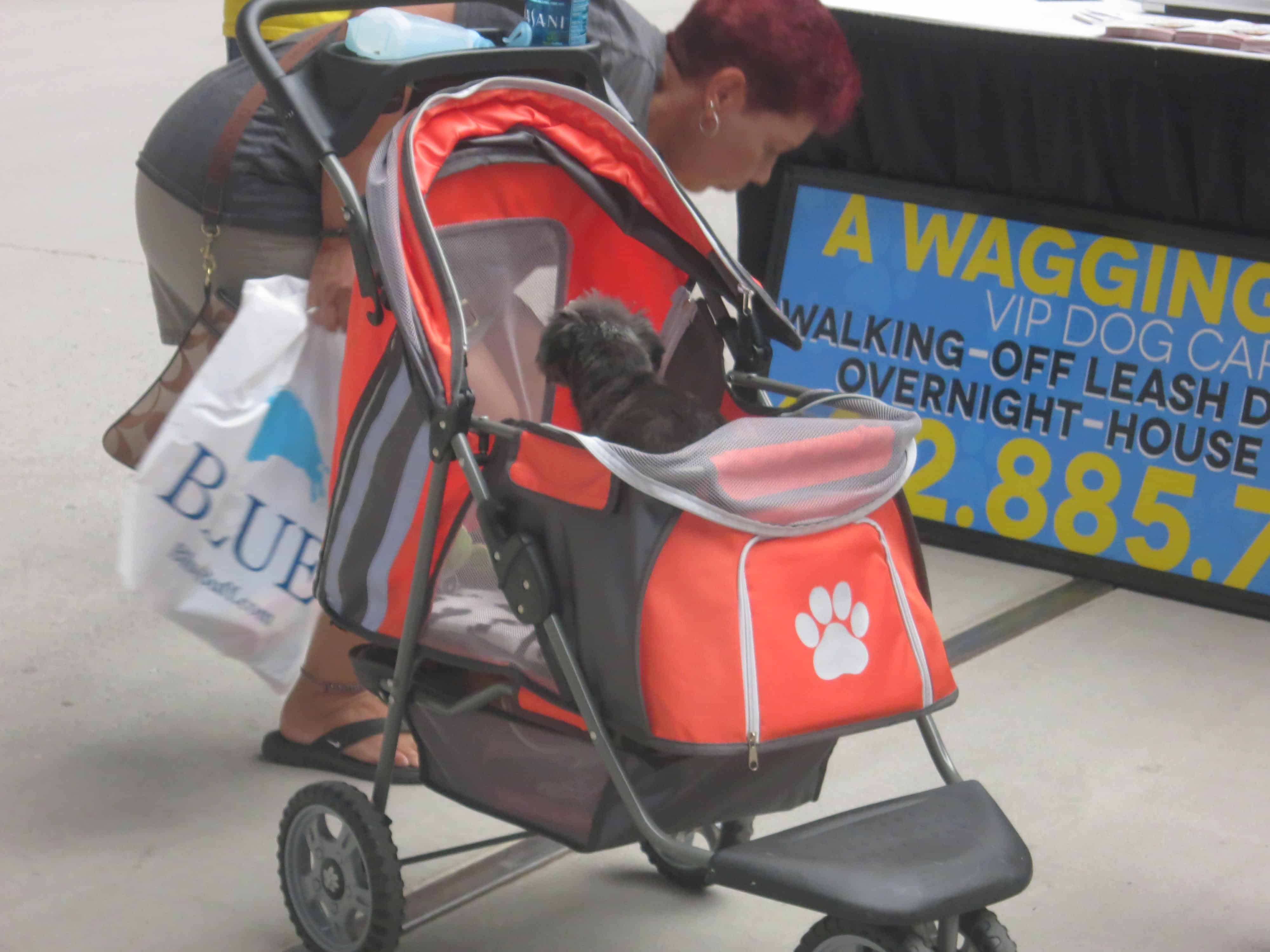 We saw some dogs taking it easy
We saw some dogs playing
We saw some dogs working
We saw some dogs working "it"
And we saw some dogs that weren't dogs at all
The highlight of our trip to the Expo was definitely Eko's treadmill test run.  By this point in our adventure Eko can tell when I'm about to get him into some shenanigans, and he knew right away that something fishy was going on when I lead him up the treadmill.
"Will, what have you gotten me into this time…"
We set the treadmill to it's lowest setting and Eko immediately tried to sprint off the machine.  After a couple minutes Eko settled into a nice jog and looked like a pro.
Eko working on his beach body for San Diego
There were lots of free treats and giveaways at the Expo, but there was one freebie which I took a pass on.
Who could resist? Me, that's who.
Simply put, Pet Expo rocked.
This week Eko and I are setting up shop in San Diego.  Thanks to our readers we have a full week of adventure planned, but if you have any suggestions be sure to send them along.