As I mentioned last week,
Eko and I are huge Notre Dame fans
.  This weekend, the Irish are in Chicago for a football game against Miami, and the ND faithful are flocking in droves to the Windy City.  I have crashed on many a couch in similar circumstances, so I was happy to open up my apartment to some friends that needed a place to stay.  Thankfully I have a dog that was willing to help pitch in to get the place up to snuff.
Eko held the dustpan while I swept.  As most dog owners know, I could not have gotten Eko's help vacuuming
I took care of the bathroom and Eko made the living room sparkle
A lack of thumbs prevents Eko from folding clothes, but he makes an excellent mobile laundry basket
The apartment is now in top shape for this weekend's guests.  However, I've noticed that all the emails I've received from my friends seem to mention very little about hanging out with me and a whole lot about how excited they are to see Eko.  Oh well, I can't blame them for wanting to meet The Most Incredible Dog in the World!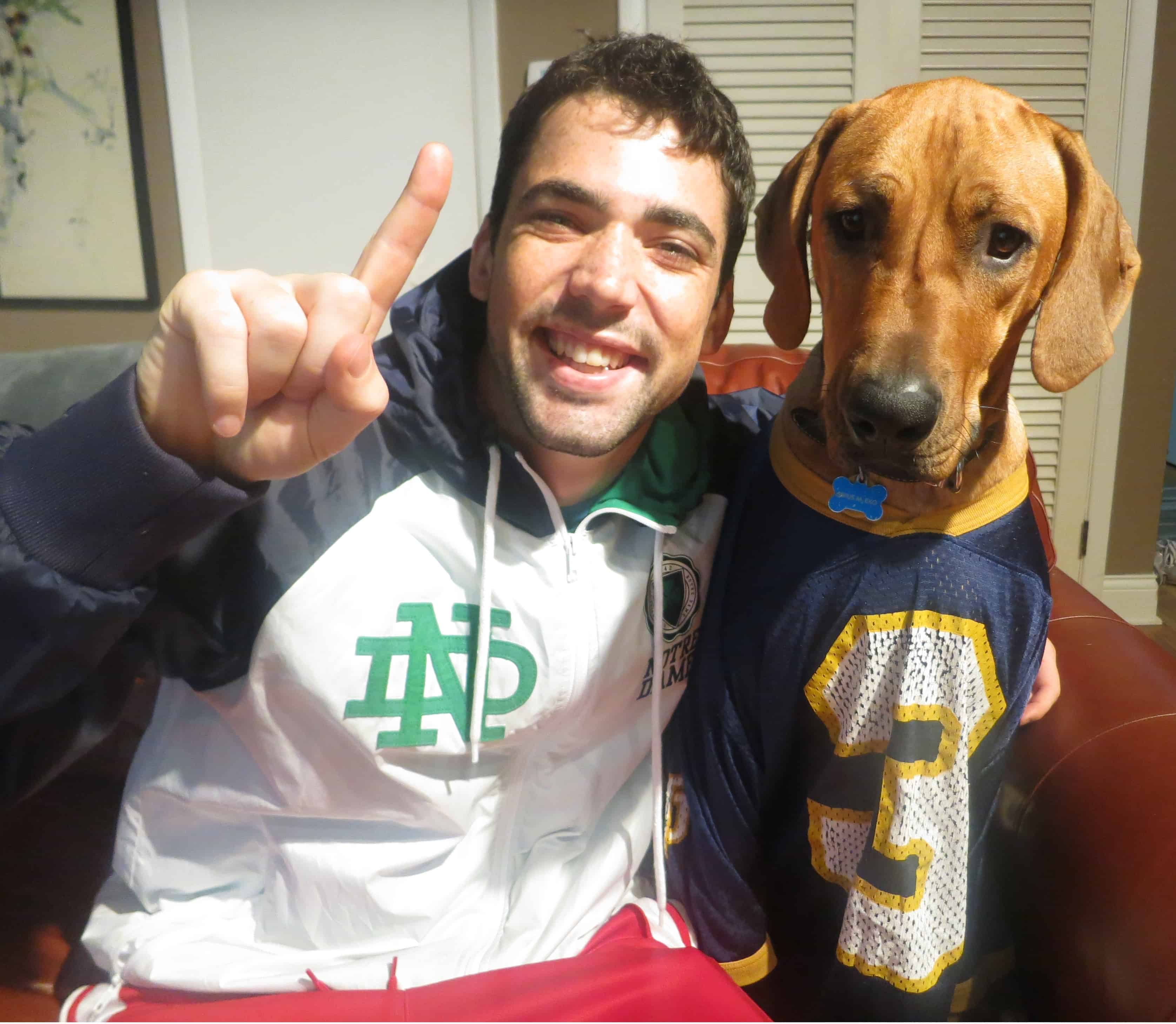 Let's go, ND!