Yesterday I posted my favorite photos from the first half of our journey across the country to discover the best pet-friendly destinations.  Today I'm posting my favorites from New Orleans through Chicago.  Take a look and let me know if I missed any photos or posts that you liked!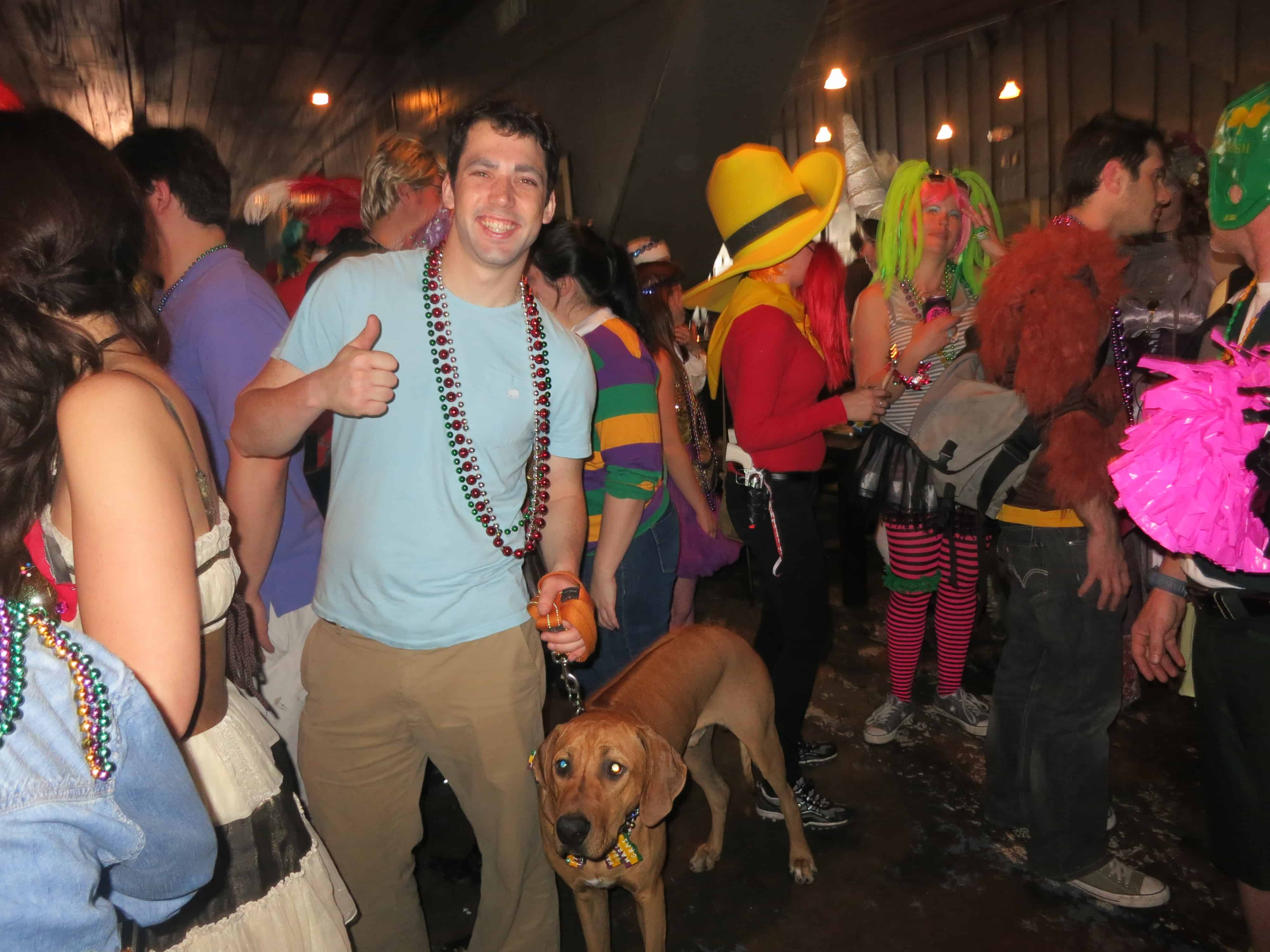 Anything goes at Mardi Gras.  Usually a dog in a bar is a big deal, but it was the most normal thing happening in New Orleans that day.
A good dog and a good beer, what more could you ask for?  In Houston we hung out at a combination bar/dog park.  The world needs more of these!
Austin was one of the best cities we visited and we got to stay in style at the Decker Creek B&B. To top it all off, we were on TV!
One and all are welcome on Dallas' trolleys
I still can't believe that Ridgeback Wrangling didn't catch on with the Pro Rodeo Association in Oklahoma City
Eko was the ultimate geocache companion for our adventure in Wichita
Only one way to end a Kansas adventure…
Bad weather was no problem in Denver – we found an indoor park where Eko could zoom. Eko and I also made a video to find out who was faster – check it out!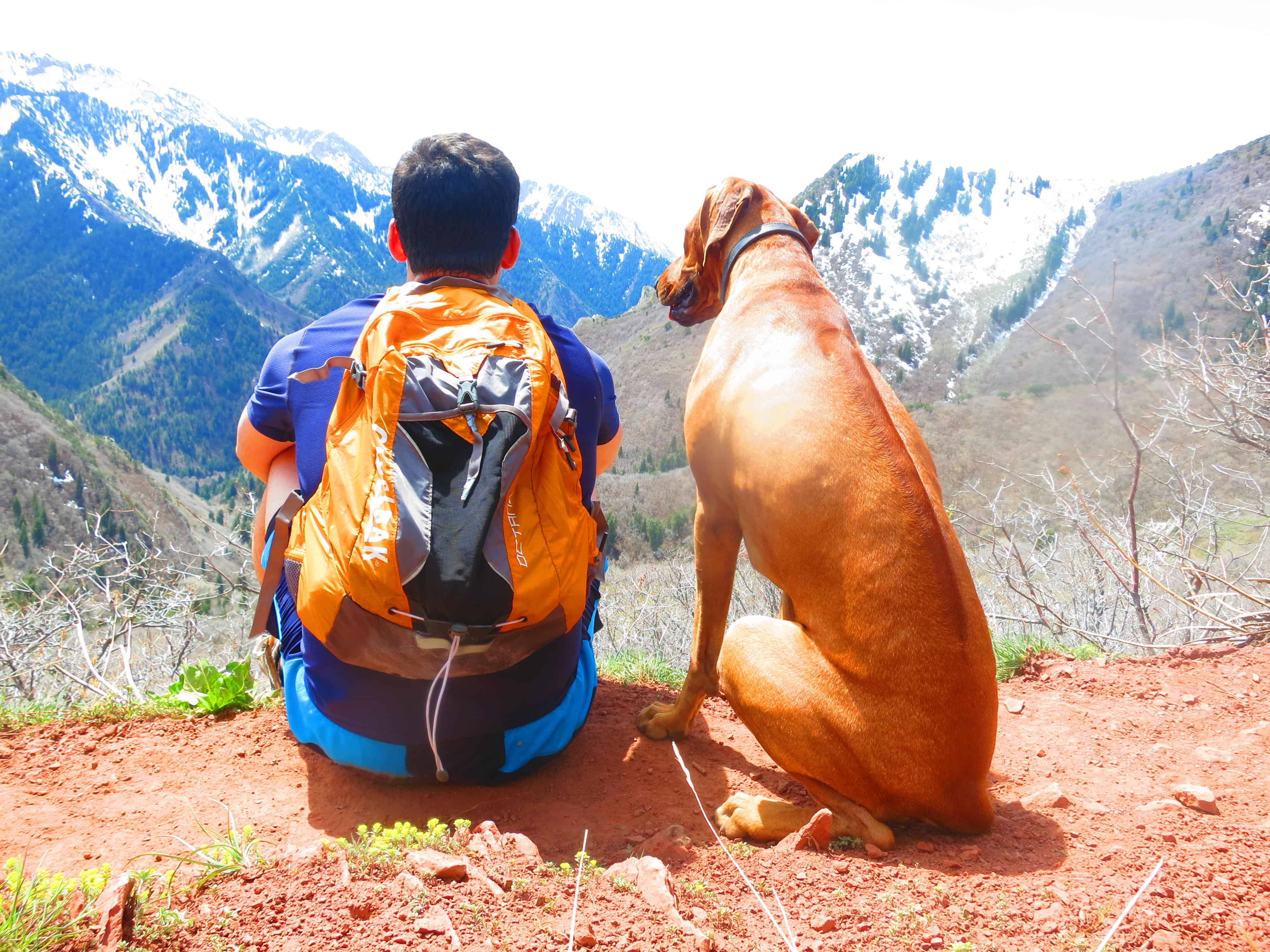 Salt Lake City had some of the best off leash hikes in the country
Ever hear the one about the dog that took down Vegas? This video has the 100% true story
Gravity is just a myth!  We scaled Phoenix's toughest hike with Eko in the lead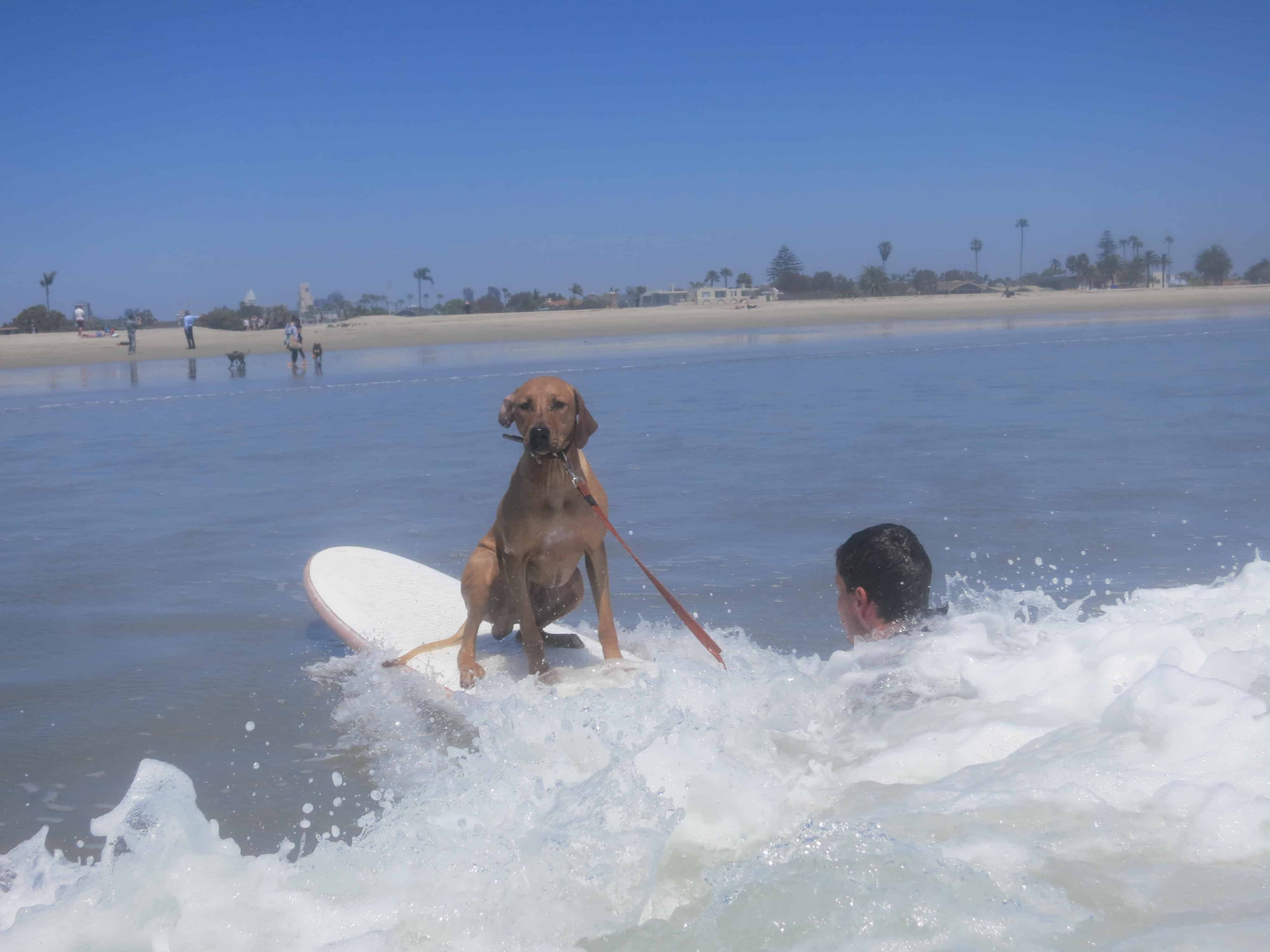 Yes, that is Eko surfing. Yes, it was awesome.
We made it to the top of Hollywood. Literally.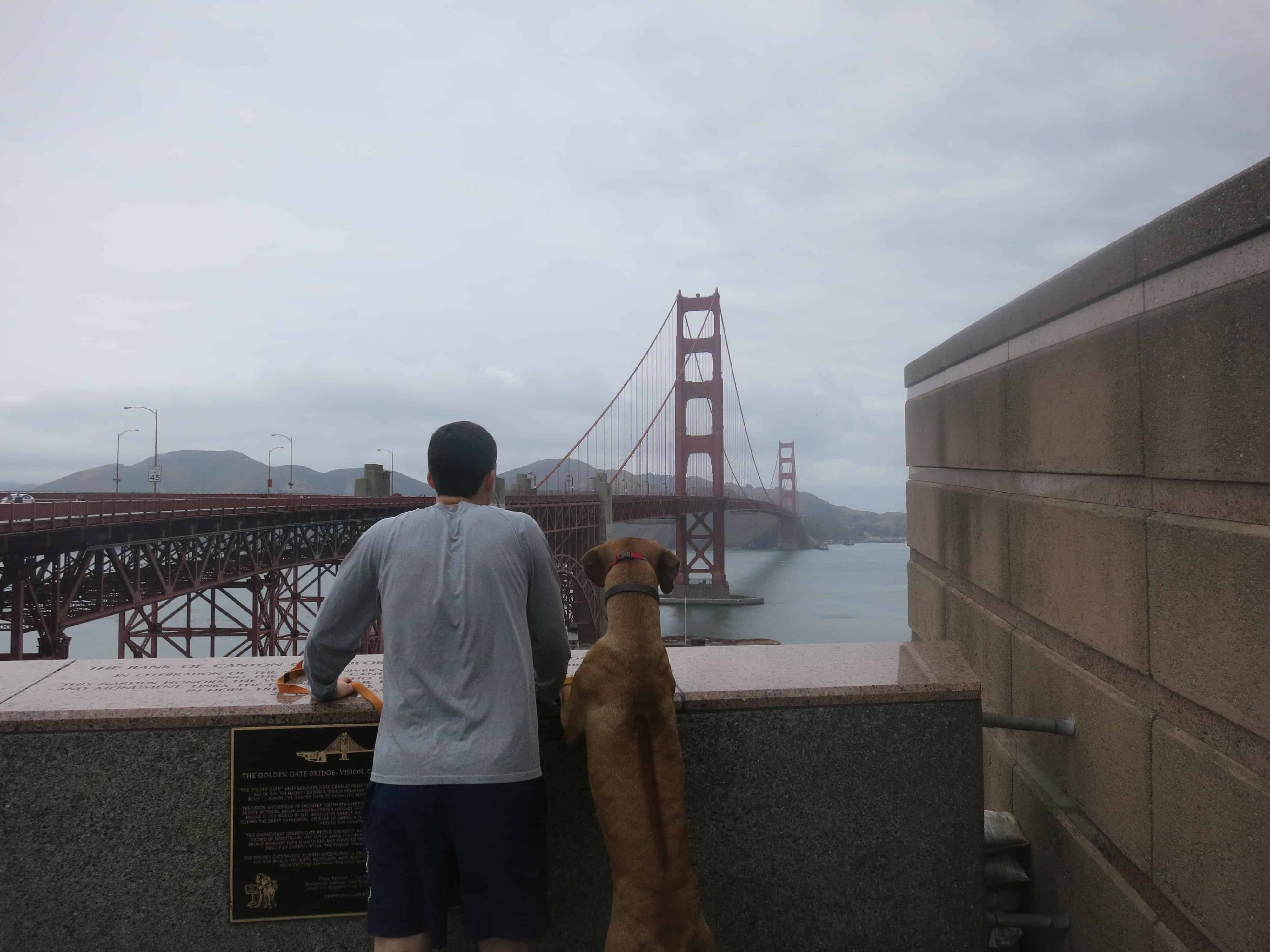 Nothing like a run to the Golden Gate Bridge to start the day
The Vintage Plaza Hotel took top notch care of us during our visit to Portland
And just when I thought Eko couldn't live any better, he got this amazing treat in Seattle
Our first stop on our way home was Montana.  It is a breathtakingly beautiful state and it has plenty of room for dogs to romp.
We only spent one day in Rapid City, but boy, we sure saw some things…
We made it to our new home, but the adventure is far from over!
Looking back, I still can barely believe how far we traveled and how lucky we are to have gone on a once-in-a-lifetime journey.  Even though we've settled down we definitely haven't slowed down.  Check back tomorrow for our first video from Chicago to see what we're up to in our new city.  It will also be the first display of the Ekocam 5000™ so you can see our adventure from Eko's point of view!