Four years ago, Robin Bugbee found himself at a crossroads.  He could either continue along the safe and known path, or he could roll the dice and follow his passion.  Luckily for the people of Providence, Robin decided to place a bet on himself and open the
Plaid & Stripe
pet shop.
Robin and Providence's two most famous beagles
Named after Robin's two beagles, Plaid & Stripe specializes in unique and hard to find toys, treats and accessories that aren't carried by larger retailers.  Eko and I certainly appreciated the selection – treats from
Polka Dog bakery in Boston
, toys from
Planet Dog in Portland
and paintings from
Dog Mountain in Vermont
.  If you can't visit each of these great pet-friendly places like we did, Plaid & Stripe brings them all right to Providence for you.  Outside of his shop, Robin also works actively with the local government to help the city become more pet-friendly.
Humans look at cameras. Dogs look at treats
Plaid & Stripe brings together a ton of great products that would otherwise be very tough to  get your hands on, and Robin is extremely knowledgeable about everything in the store.  If you're in the Providence area, be sure to stop by Plaid & Stripe. A visit to Plaid & Stripe is a sure way to bring joy to your dog…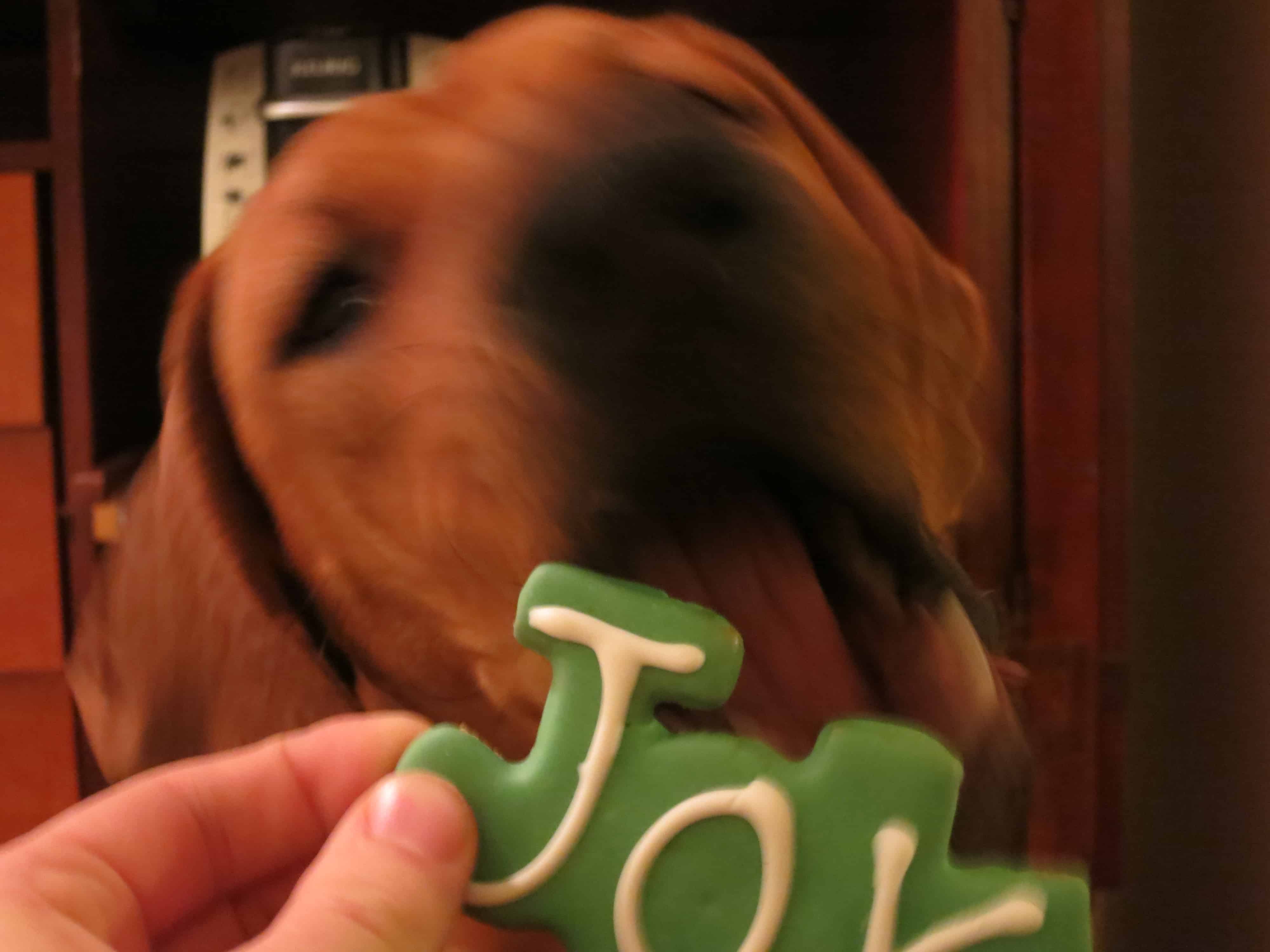 Further studies confirmed that the cookies did not have to say "Joy" to bring joy to Eko's face.