Greetings, fellow Earthlings! Have you ever looked at the stars and wondered what it would be like to meet an extraterrestrial? An alien would clearly have its own unique biology and language different than our own, so if one landed in your backyard how would you introduce them to our home planet? Well, no need to stargaze because anyone with a pet has the same task of acting as a representative/interpreter of planet Earth.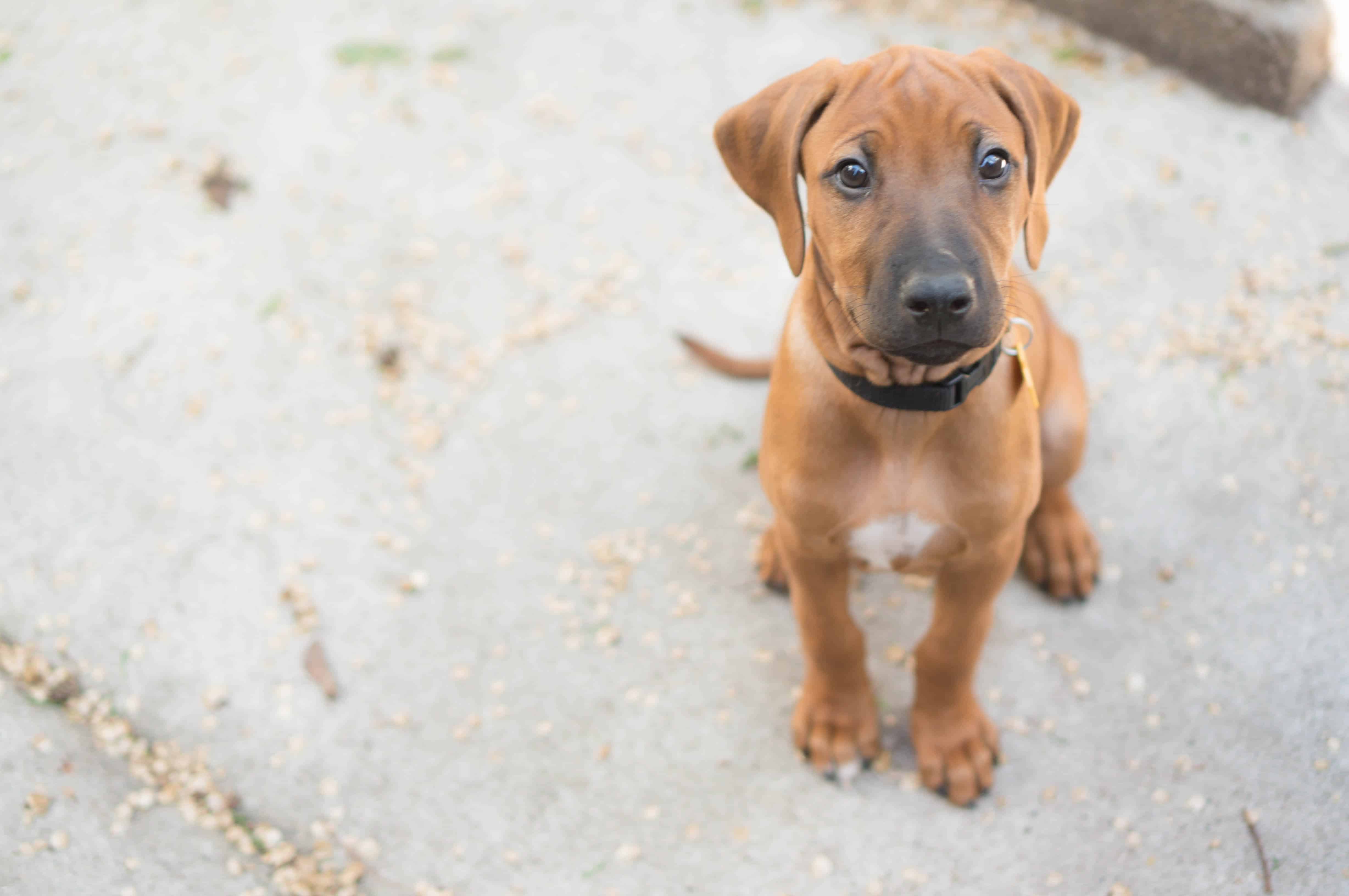 "Take me to your leader."
Human babies have years and years to slowly adjust to life. Visitors from Planet Pet have no such time or inclination. They're here to explore and  they're eager to see it all. So eager in fact that they often forget what they were eager about just a second ago.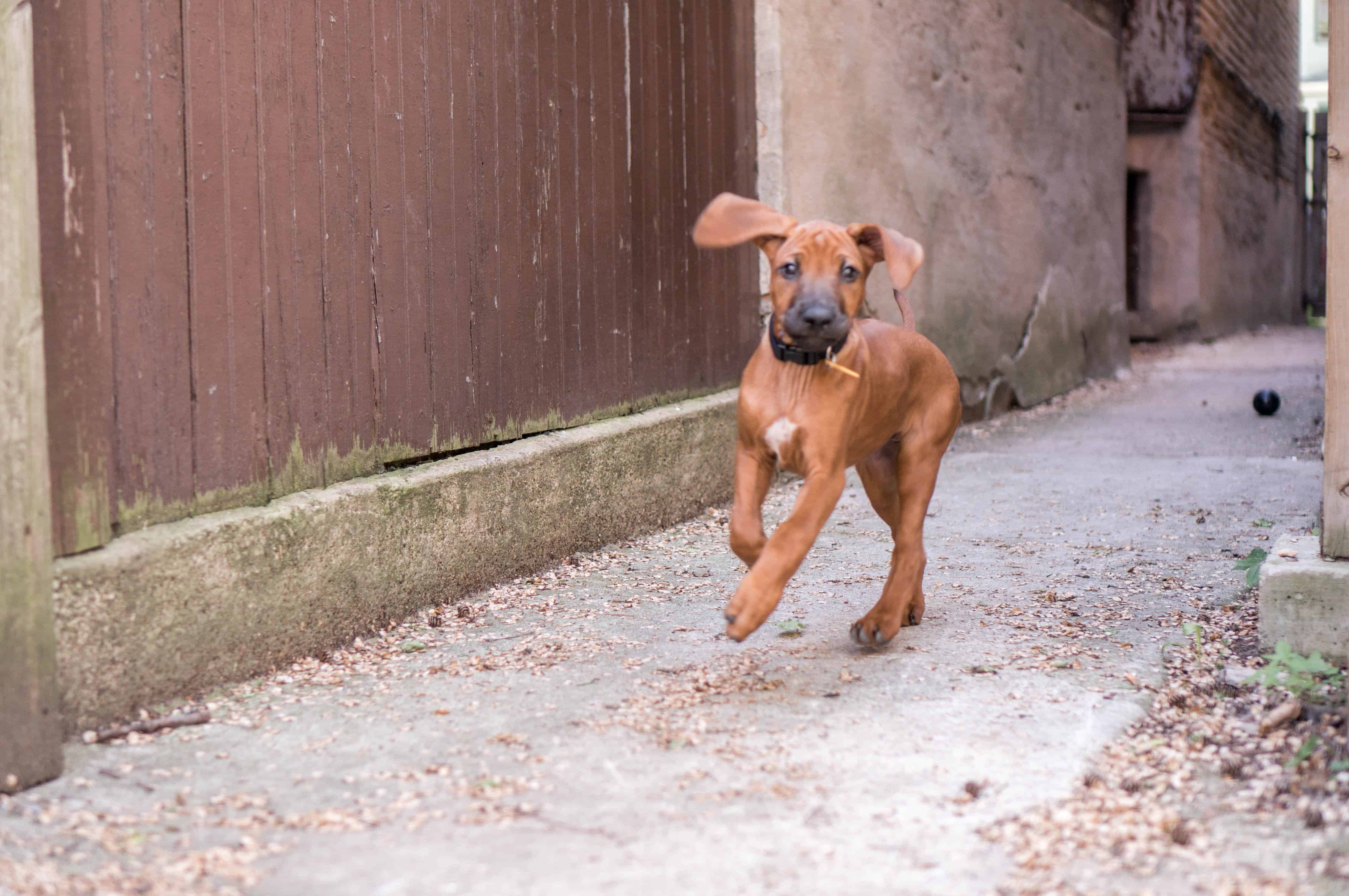 Ambassador Penny ditched the ball she was excited about to go investigate a creaking door. On her way to do that she was distracted by a terribly interesting stick. Which she immediately ditched in order to bark at some menacing porch furniture
I do my best to give my little alien a tour of the planet, but our excursions are less "walks" as much as they are "stop and stare at stuff."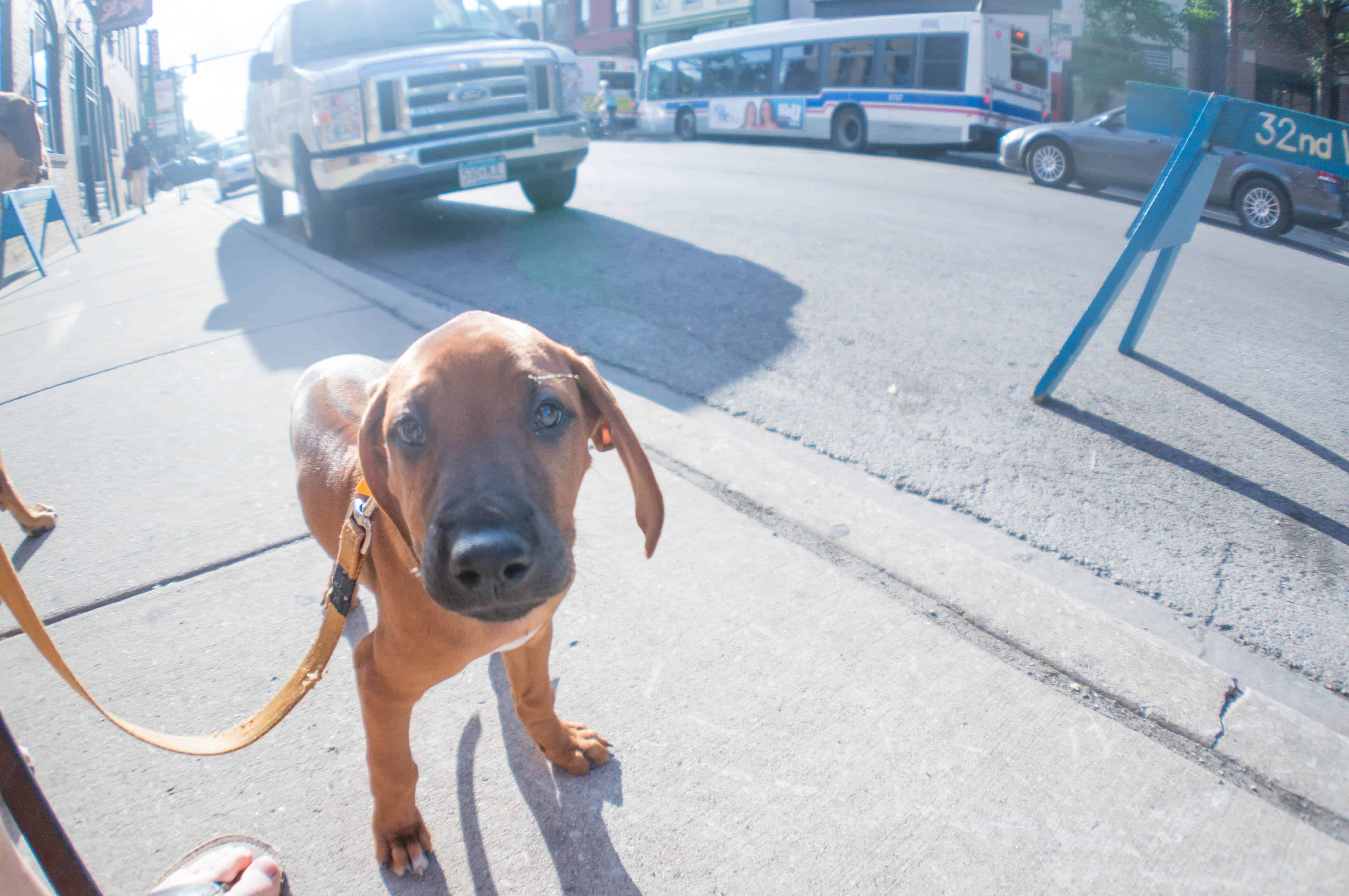 On busy city streets, whenever Penny sees something new she stops, stares and then looks back with her "Ok, now what is that?" face
As a human, I take for granted nearly everything I see on a daily basis. My alien companion reminds me of the awe in all things. Cars, bikes, buses, wheelbarrows, sirens, squirrels – everything, really. All of this stuff is pretty amazing.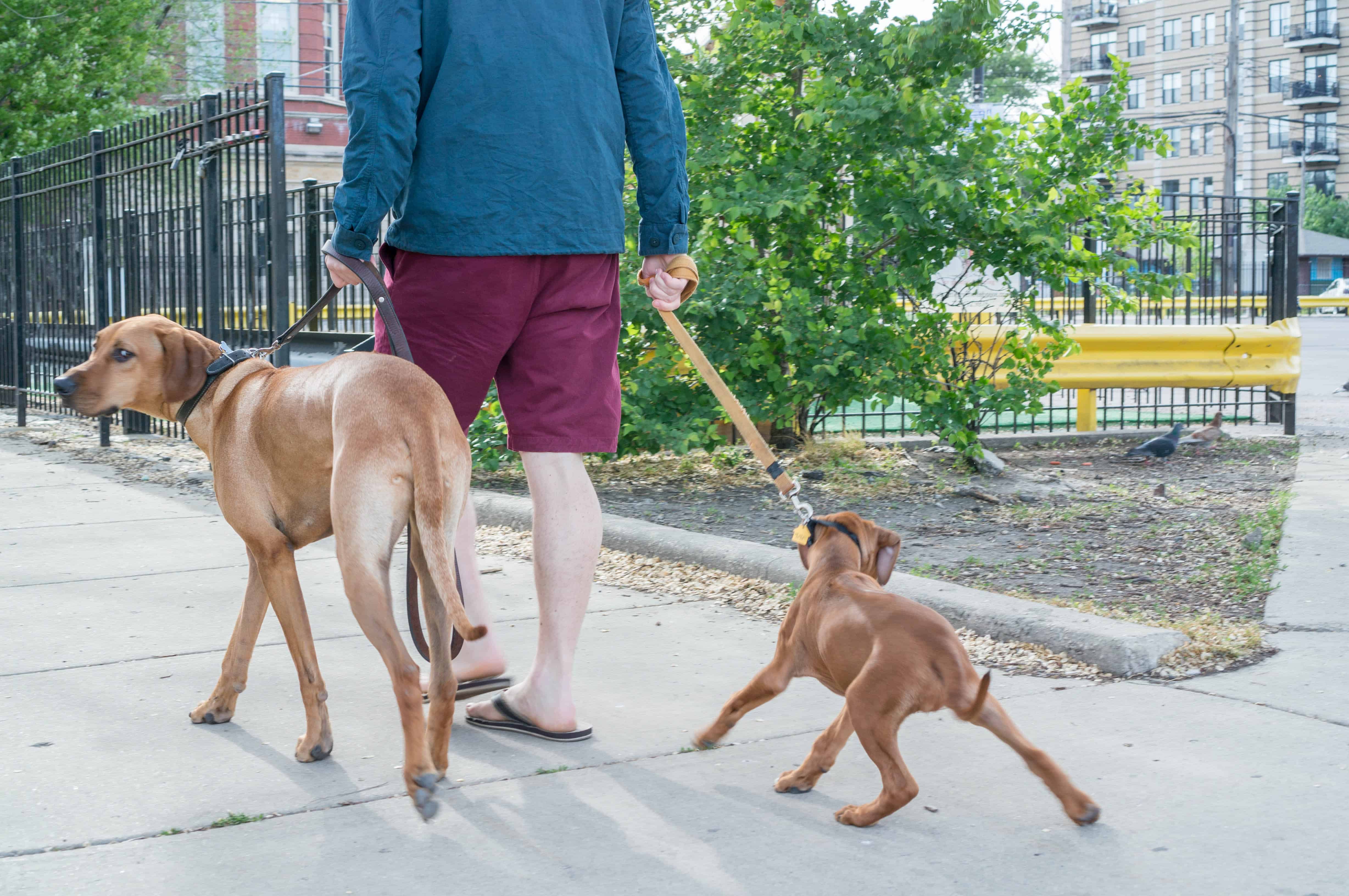 Something Eko and I casually walk by is a jaw dropping sight for Penny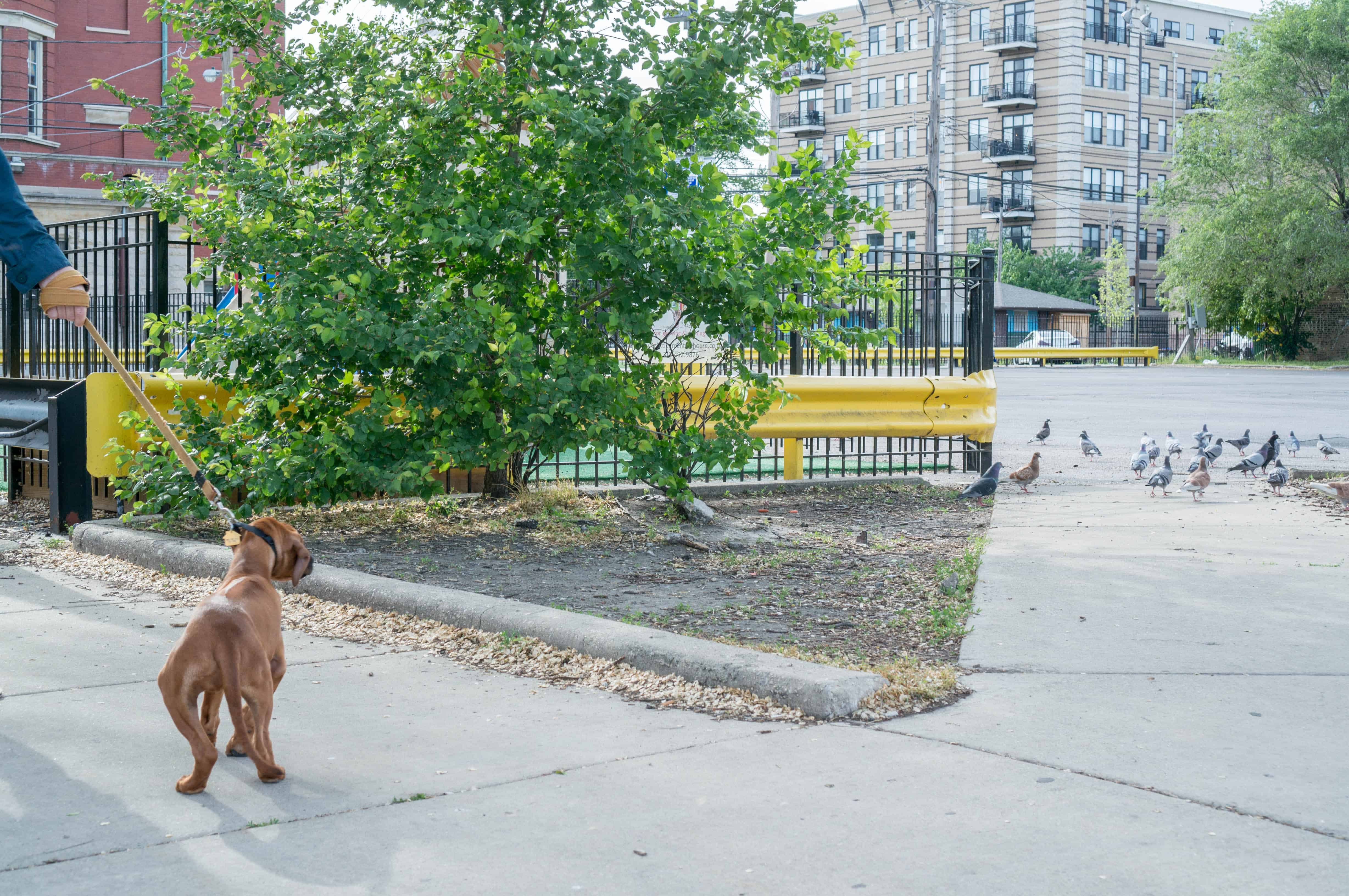 "What are those things!? They came from the air!? Can I do that too!? Earth is crazy!"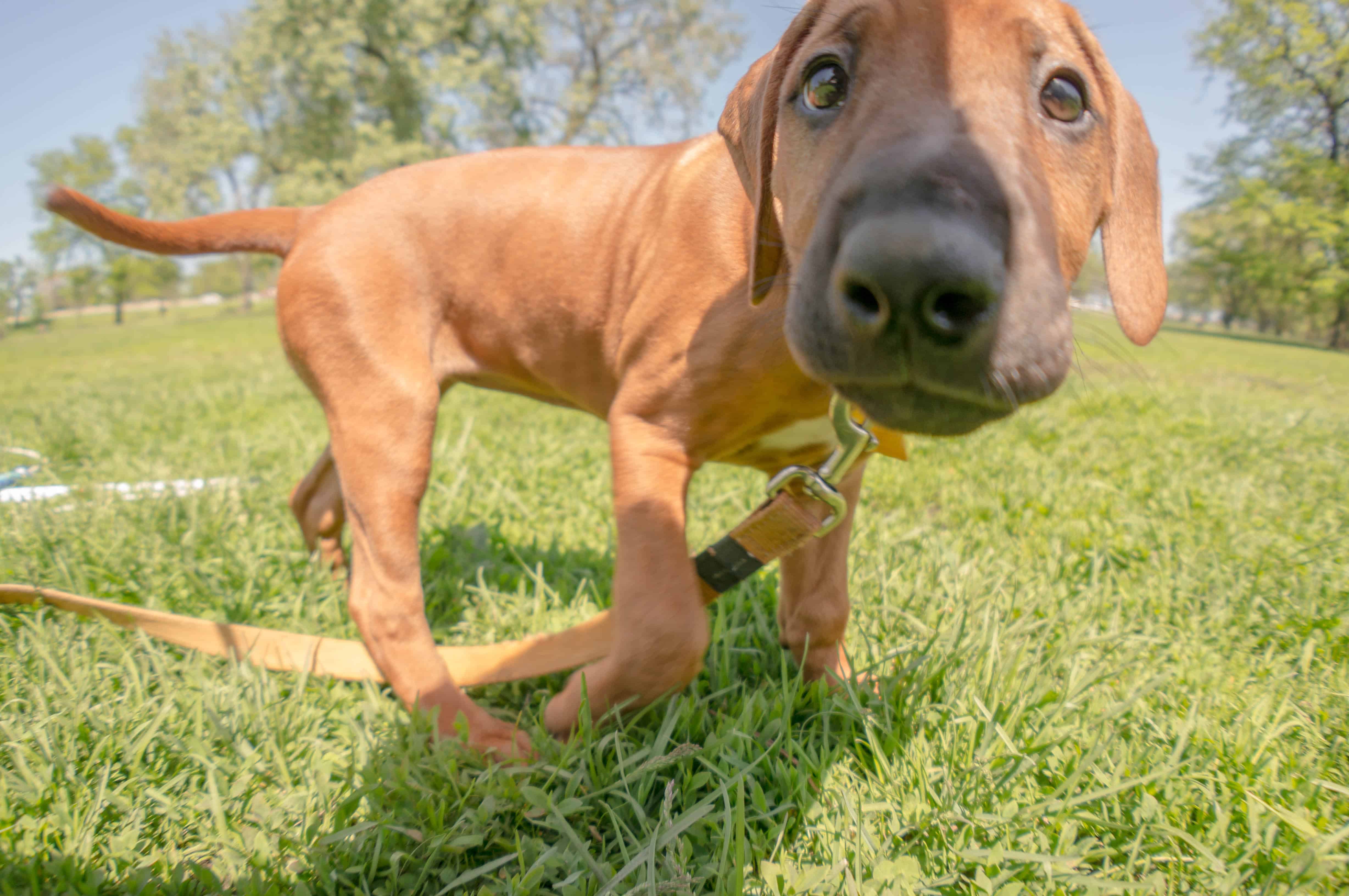 And whenever she hears a camera click Penny wants to check out what's going on inside that thing hanging around my neck
Lake Michigan blew Penny's mind. Previously the largest body of water she'd seen was a puddle. Penny gleefully darted back and forth near the edge, mesmerized by the tides
"I LOVE THIS PLANET!"
It's easy to take for granted everything in this world that's familiar. I appreciate my little alien visitor rekindling my sense of wonder about things great and small. And I'm happy to report Penny likes this planet so much she's decided to stick around 😉