For every dog, attendance at the School of Puppy Hard Knocks is mandatory. As Penny continues her crash course on how to best navigate this crazy world, I've found it helpful to divide her learning into "general rules" and "specific commands."
"If the rule or command is 'be cute', I got it covered!"
Rules are sweeping generalizations that prepare Penny for how to interact with both the familiar and the unfamiliar. I've found shaping rules with exclusionary terms to be most helpful. For example:
Rule: Nothing is a toy unless it is explicitly identified as a toy
Penny's food bowl has many of the same qualities as her toys do, so she understandably treated it like one. When I see Penny playing with something that's not a toy I immediately redirect her to a familiar toy. I help her identify those acceptable toys with verbal encouragement.
Penny is beginning to catch on as to what she is allowed to play with. By using exclusionary framing for the rule, no matter what new items are introduced to the apartment Penny will learn to leave them alone.
Eko helps with a few dog rules of his own.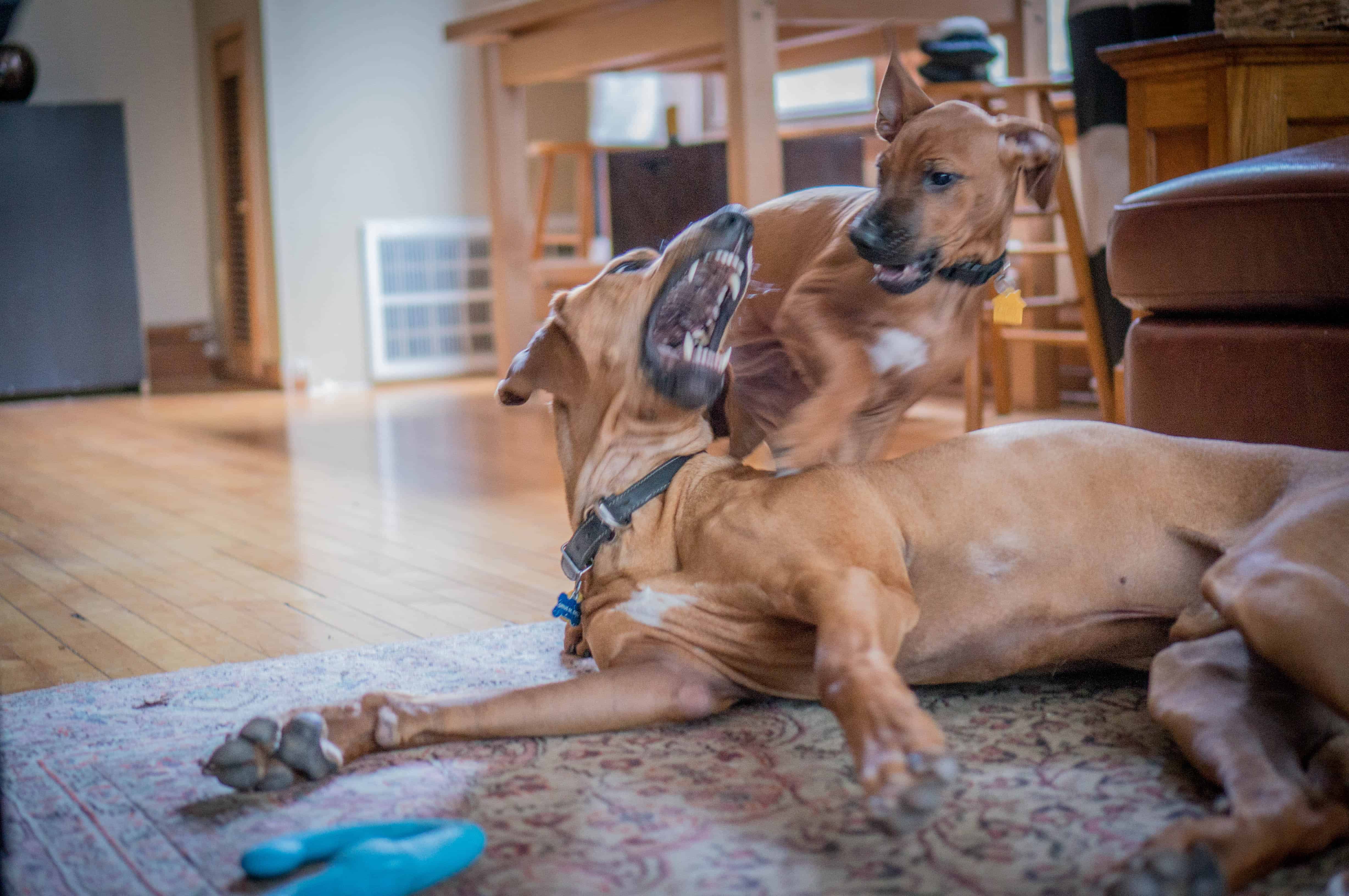 Rule: Never bite a dog with force anywhere (ear, tail, etc) 
General rules dovetail nicely into specific commands. One of my favorite terms is a blended rule/command. When I say "gentle" Eko knows I'm not asking for a specific behavior, but a calm demeanor. We're working on this calming technique with Penny as well.
When excited, a 'gentle' reminder lets Penny know to eat her treat with lady manners
As if all that wasn't enough for Penny to study, she needs to learn her obedience commands AND learn that commands always trump rules.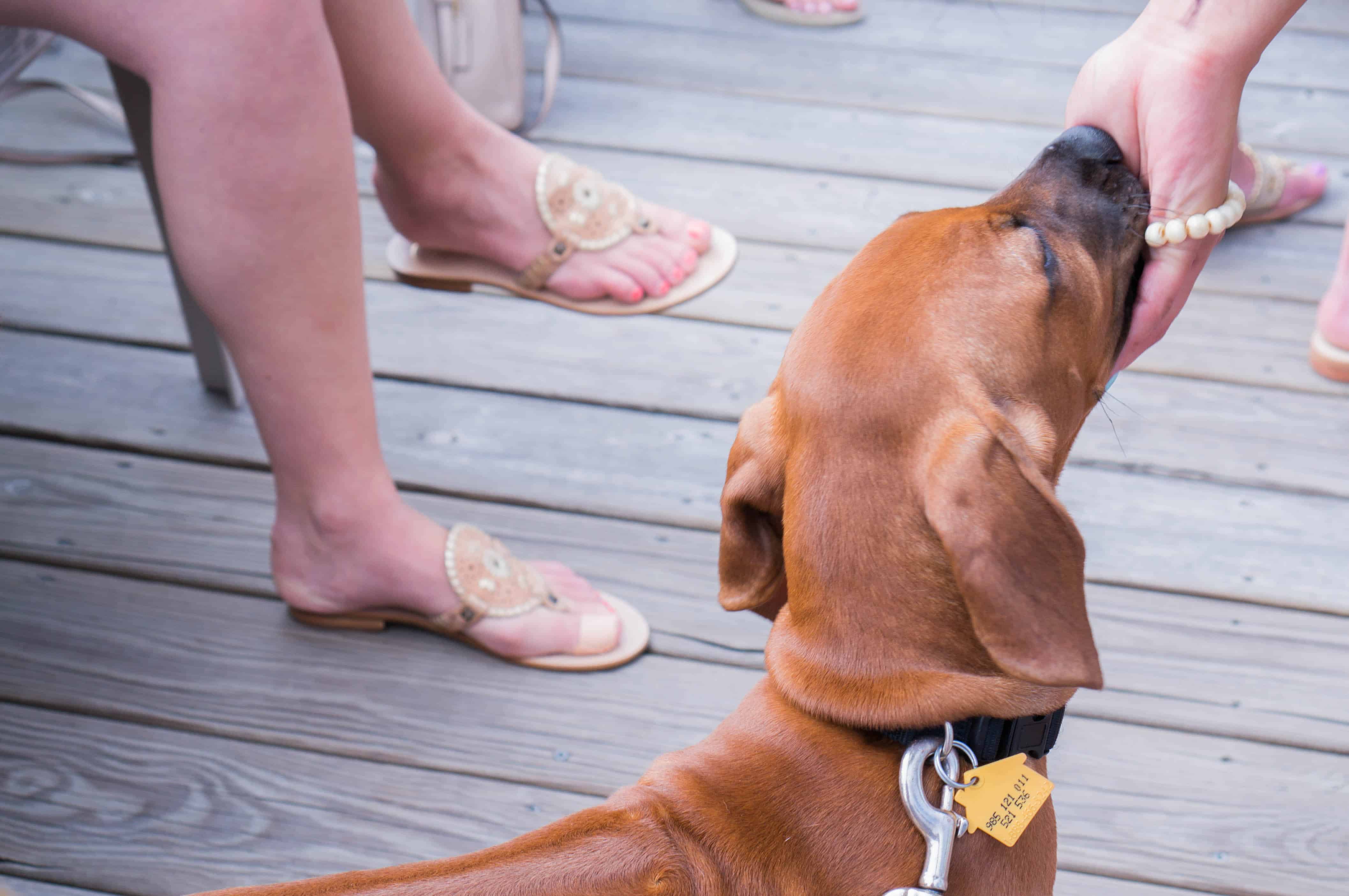 Commands also help teach rules. Penny knows the rule she cannot bite skin, clothing or shoes, but no one ever said anything about bracelets! With enough "leave it" commands Penny will learn the exclusionary rule, "Never bite anything attached to a human."
But wait, there's more! *Cue groaning classroom of puppies* Dogs also must learn the only command that matters is the most recent one given. Penny is not always a fan of that rule of command.
I identified the stick as a toy and gave Penny the "take it" command. She was incredulous when I then gave the "leave it" command
Rules, commands, rules of commands – I'll admit, it's not the most fun stuff. BUT, it's exactly what allows you the ability to safely and responsibly do the fun stuff. I don't have to tell you I have plenty on my Fun-Stuff-To-Do-List for Miss Penny.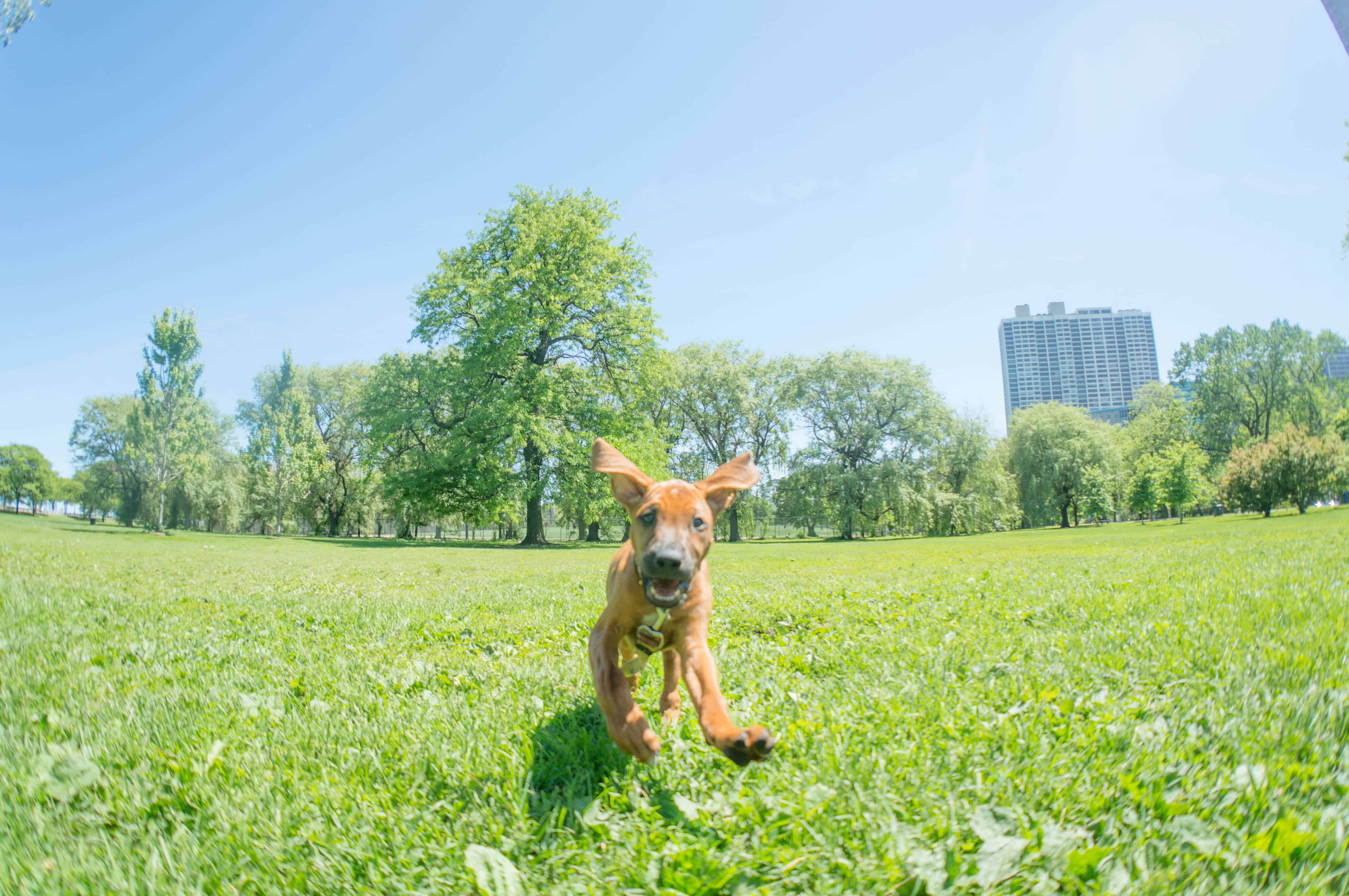 FUN STUFF!!!
Class is always in session, so if you have any rules or commands you find particularly helpful with your pets be sure to let me know.