One of the questions I frequently ask Penny (with varying degrees of intonation/volume depending on circumstance) is "Why did you do that?" From the silly to the mischievous, Penny is always mixed up in some seemingly inexplicable encounter. After some extensive research I believe I have cracked the code as to the logic my puppy uses to make decisions.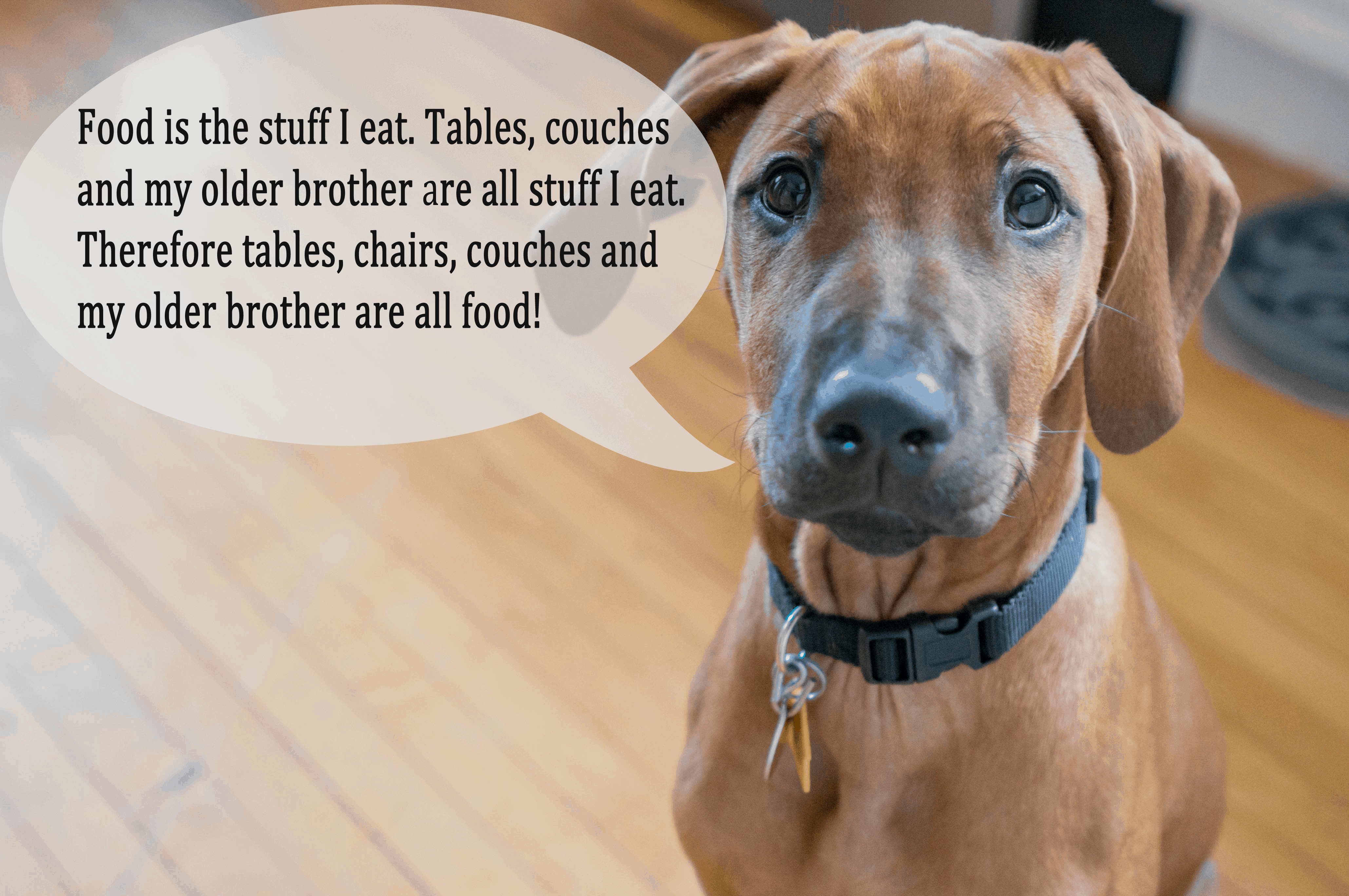 Well yes…but not really, Penny. That's not how it works.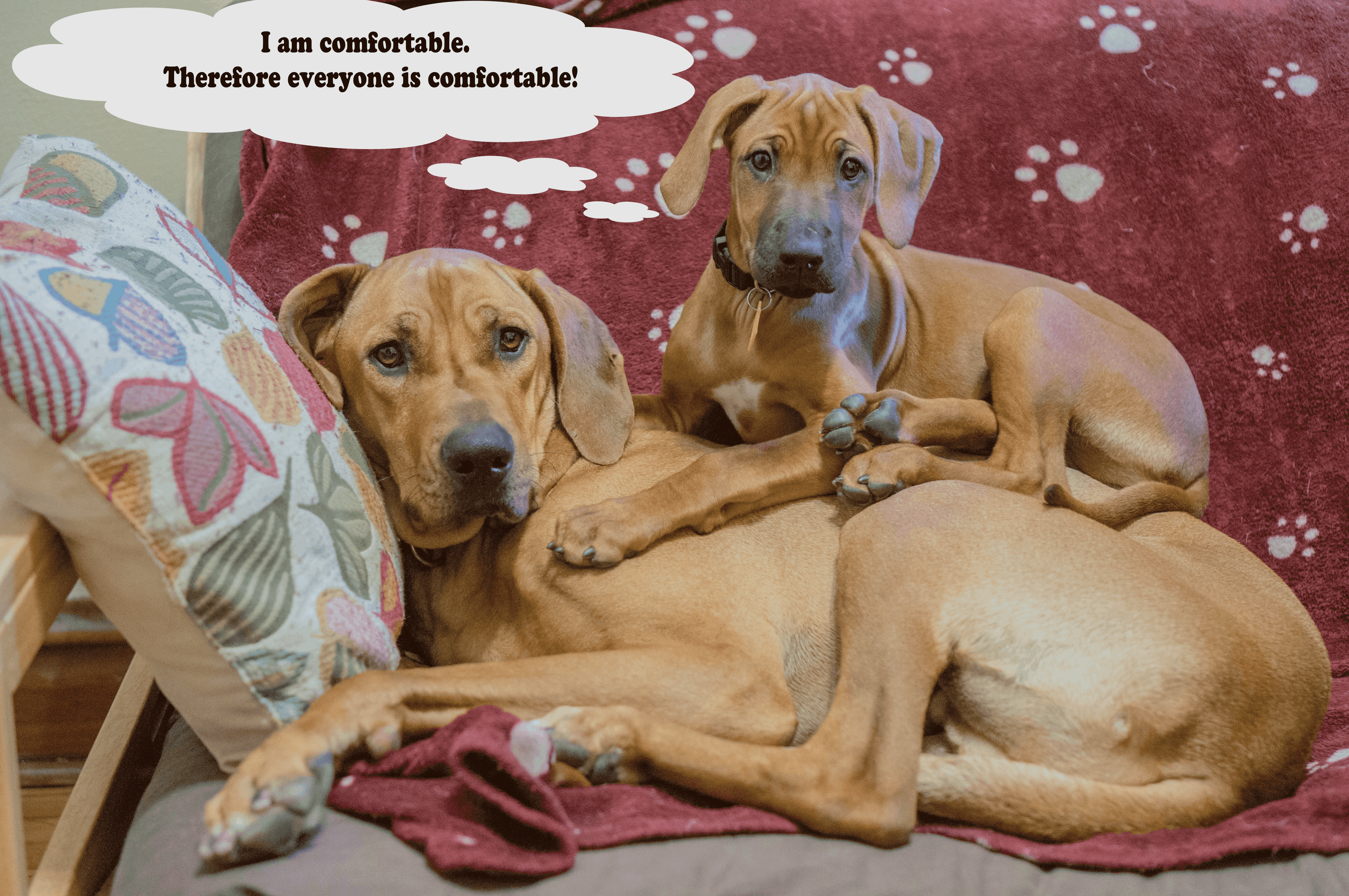 See, that's not right either. Eko giving up is not quite the same as him being comfortable!
Eko may be a bit more sensible these days, but he was once a puppy logic expert himself.
Eko's logic did not account for me picking him up and carrying him to the car
Now, I try to get Penny to look to me to think things through. But that doesn't always work out. Here's a quick flow chart illustrating a common occurrence.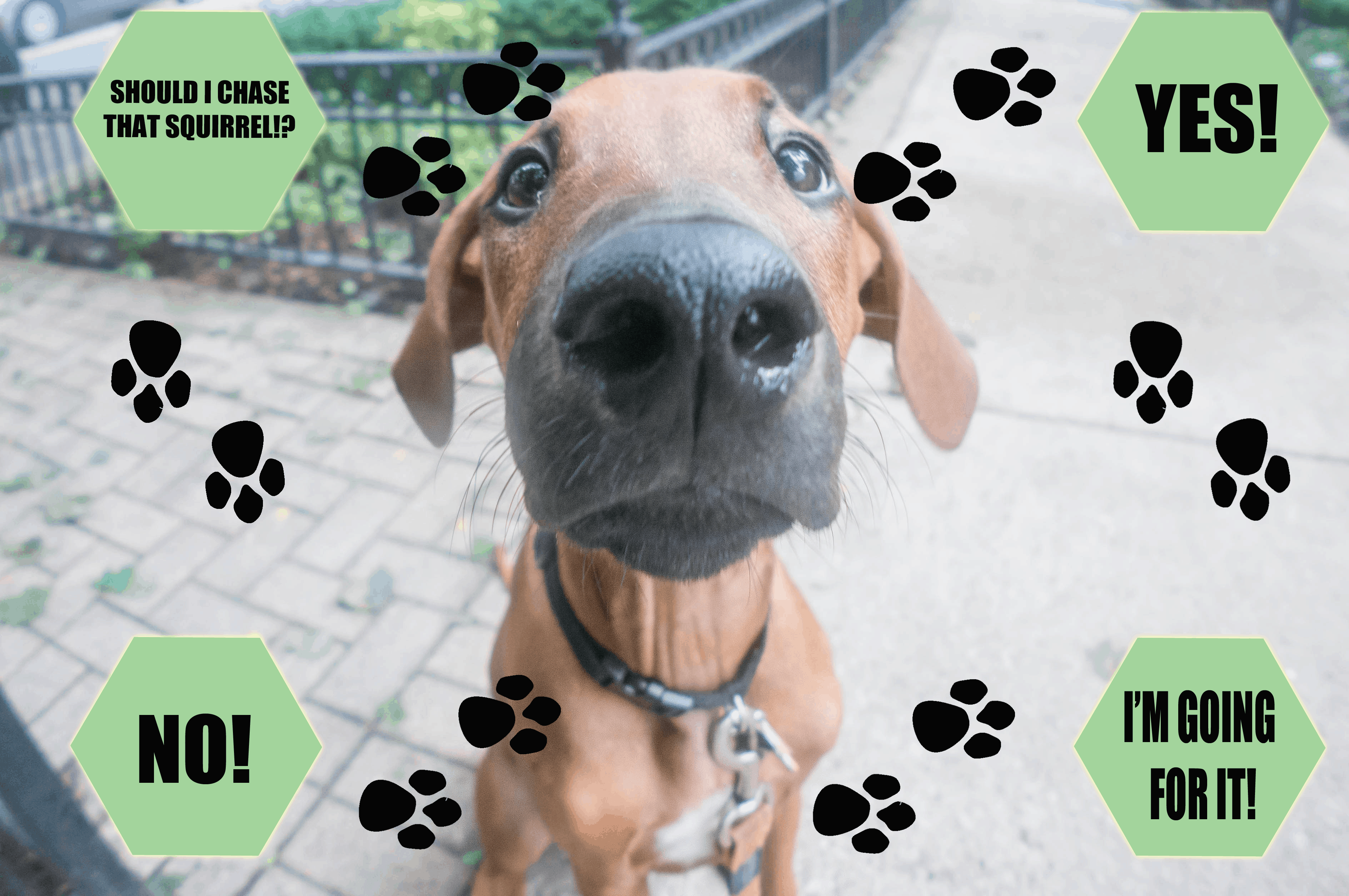 Penny likes to ask questions she's already answered for herself
Puppy logic may be a bit faulty…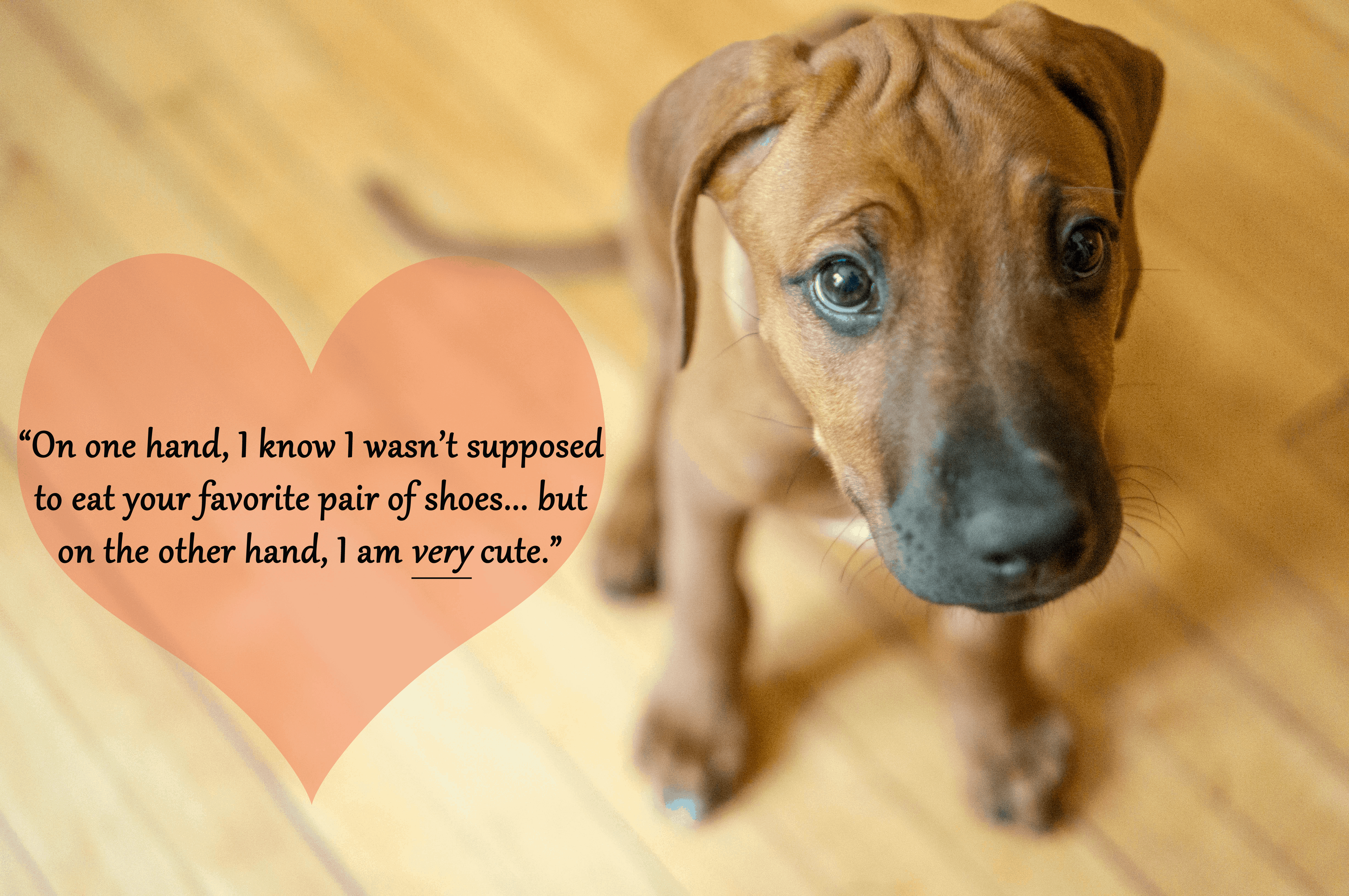 But what she lacks in that department is more than made up for in the cute department. Cuteness always trumps logic
Don't let that fool you into thinking puppy logic is always cute.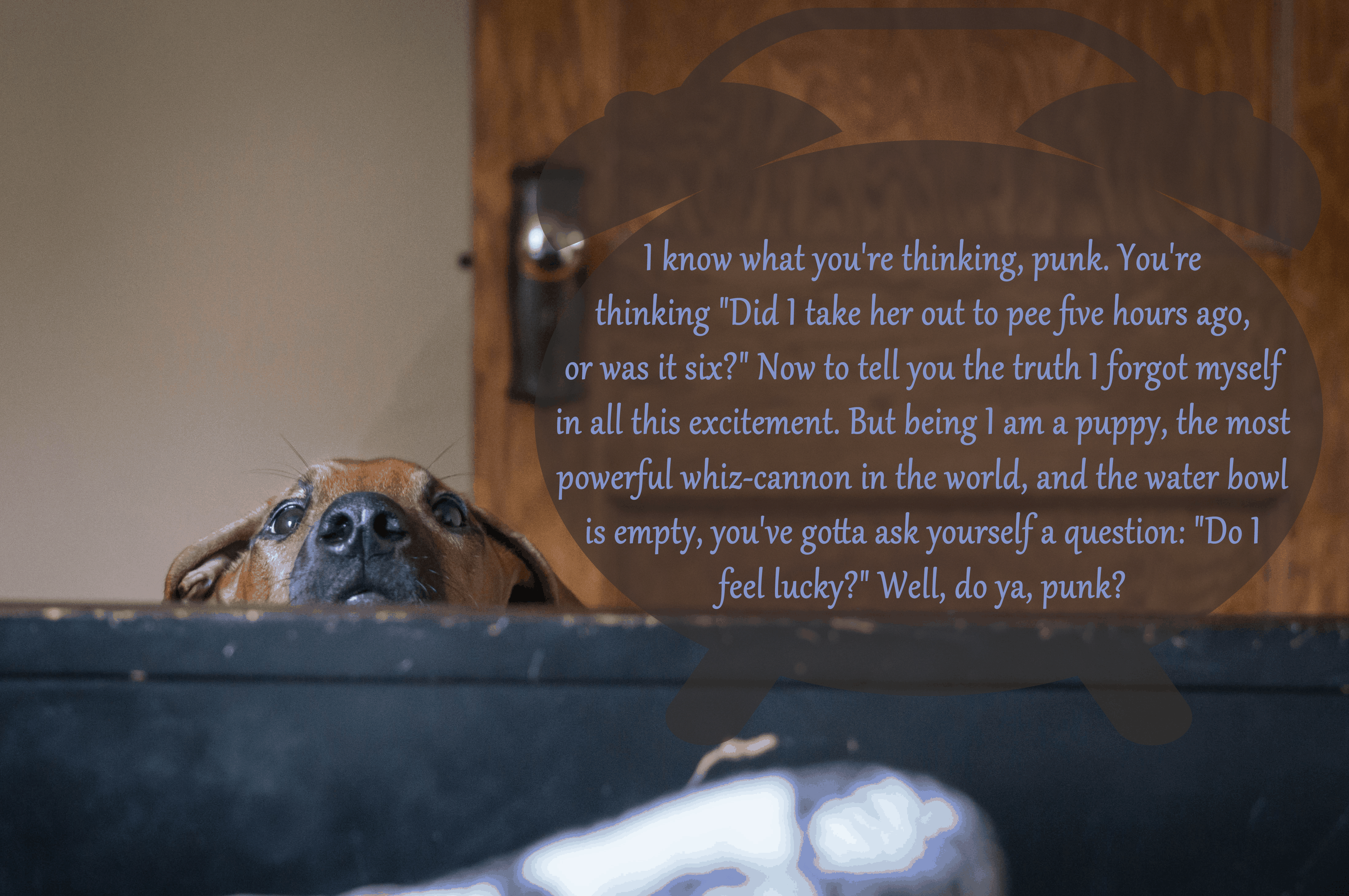 Penny's stare when she wants to go outside would make Clint Eastwood proud
It may not make sense, but somehow puppy logic also makes perfect sense. So let me hear it, what not-quite-right-yet-completely-true kinds of logic do your pets use to get what they want?