So far, "Emily Week" has covered some of my favorite Emily/Eko moments and my favorite Emily/Penny moments. But in truth, those moments are few and far between. Why? Because neither pup is willing to give up time with Emily, so it's almost always an Emily/Eko/Penny moment. 
As a young pup, Penny fit quite nicely in Emily's lap
The fit is a bit more snug these days but the gang makes it work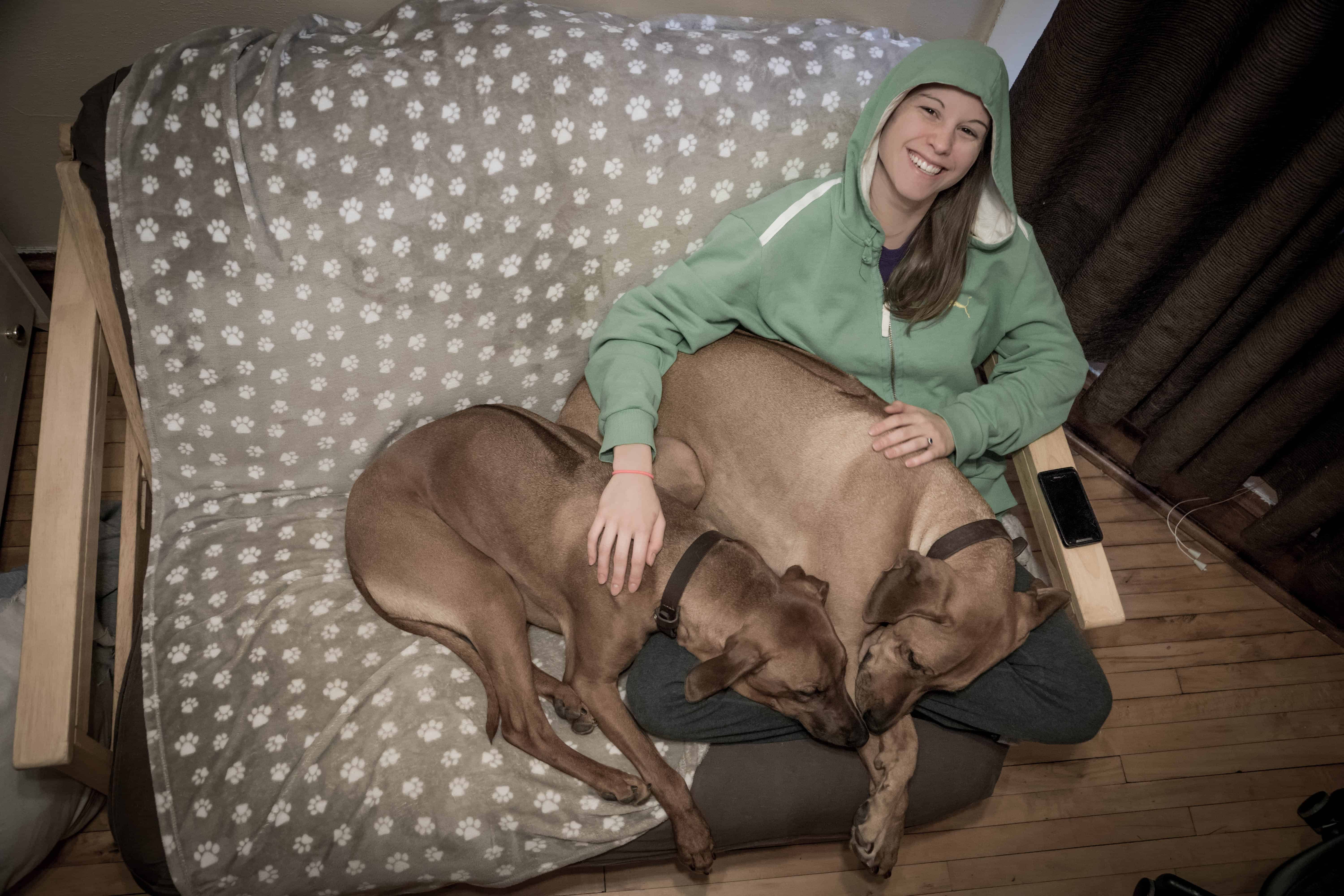 These lap dogs never miss an opportunity to snuggle with Emily
Blankets? Who needs blankets when you have these two?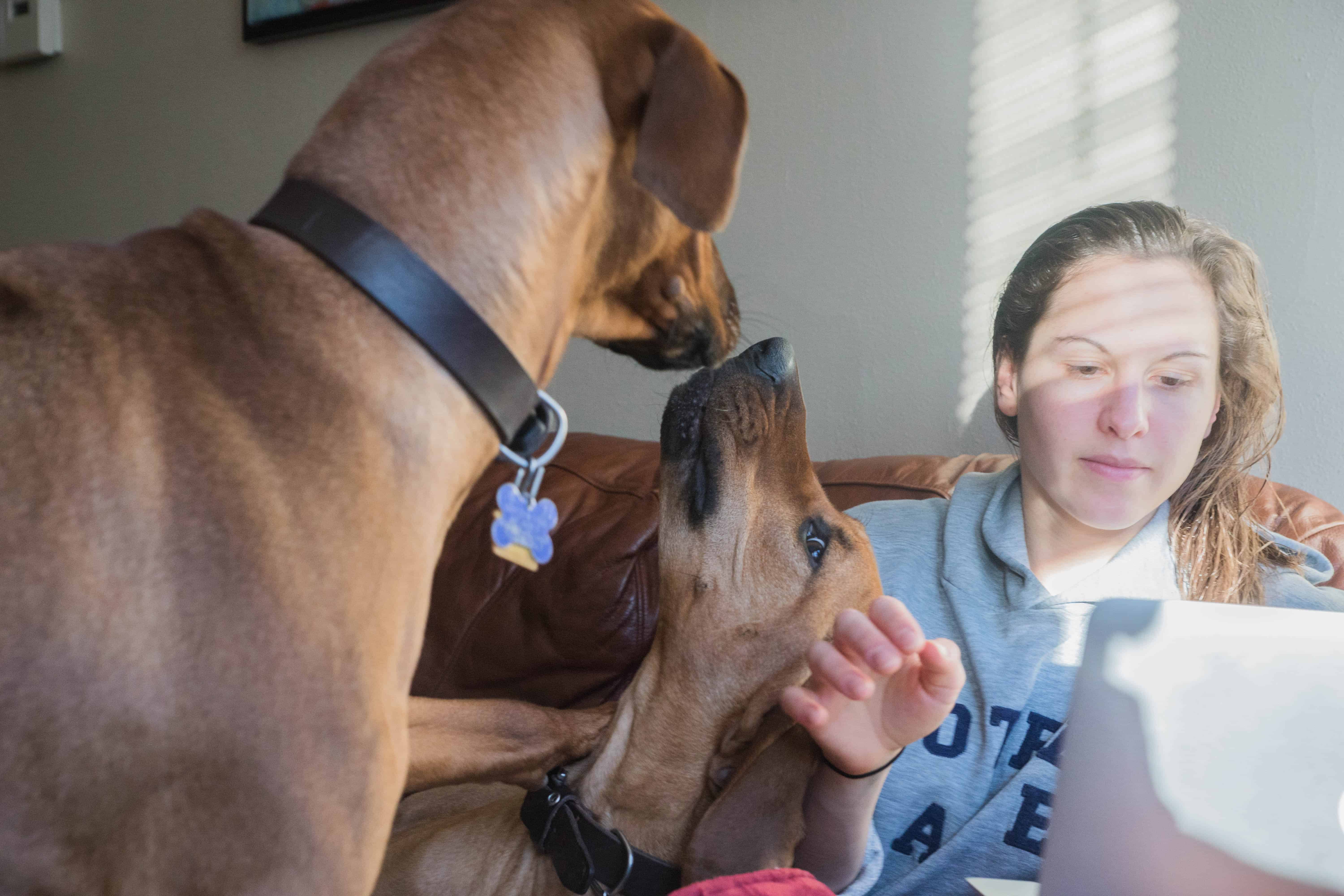 Even when playing, these two stick close to Emily – who herself is adapt at casually answering emails while fending off two large mammals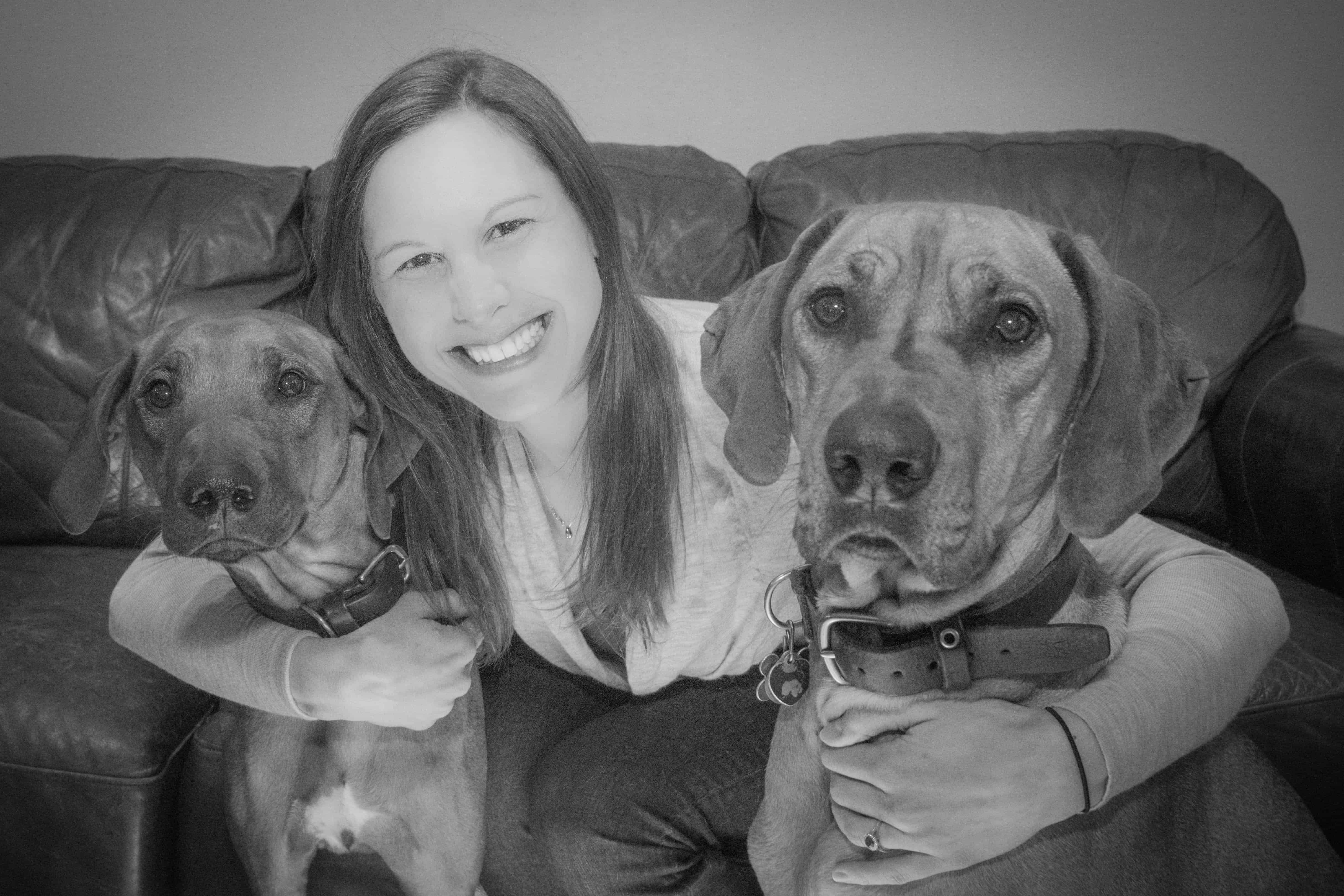 Emily and her two shadows
My three favorite creatures 
I'm with Eko and Penny, how could you not love Emily?
Only two days to go until the wedding! I guess I should probably look for a suit…
…just kidding, Emily!