The laws of physics govern existence with remarkable uniformity. No matter where you go in the universe you are compelled to obey those laws. Well, unless you're a puppy. In that case, it's significantly more enjoyable to bend the laws of nature to your whim. Zero, for instance, seems quite certain he can fly. To his credit, he's had some success lifting off from the sandy beach runway and clearing the fence.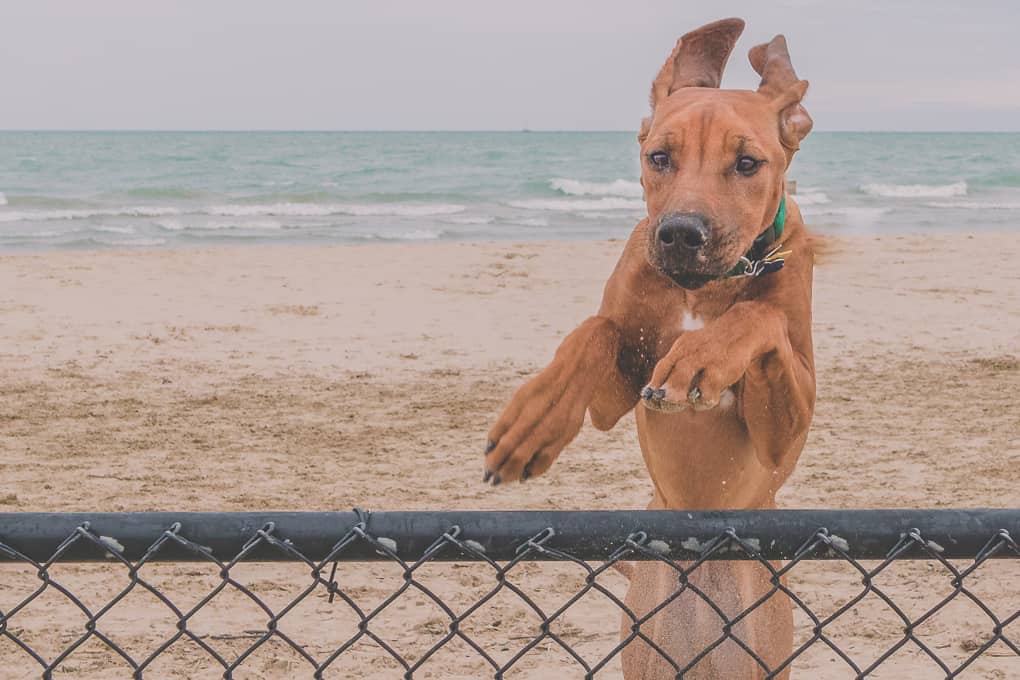 But he always seems affronted by the notion that he ever has to land. Zero may believe he's as light as a bird, but I do my best to explain why his nickname – "Little Foot" – is quite the opposite of a literal description. Penny is also grappling with the persistent nature of physical reality. The little puppy she's confident she can toss by his scruff proves to grow denser by the day. But who am I to tell my dogs about the immutable physical forces they must contend with? Instead, I let them follow their dreams and get to watch Zero take flight:
Because the true lesson is taught when Zero finally realizes he actually has to return to the ground. And back here on planet earth? Well, no laws of physics can save you from Penny, so you'd better start running!