Five months ago we met Tripp, a handsome, exuberant and friendly Ridgeback puppy just a month younger than Penny. Like Eko, Penny and so many puppies before him, Tripp thought he was the biggest/toughest pup on the block.
And like all puppies before him, Tripp learned wrestling is a give and take
This week we saw Tripp at the beach again. Or rather, he saw us and came sprinting over to play.
At nine months, Tripp is already larger than Eko and he cuts quite the figure
But Tripp still has plenty of puppy bounce
The old friends swatted, wrestled and romped with joy
"Hey, where'd she go?"
And in case Tripp forgot, Penny reminded him she's still a complete nut. Eko looked on sympathetically.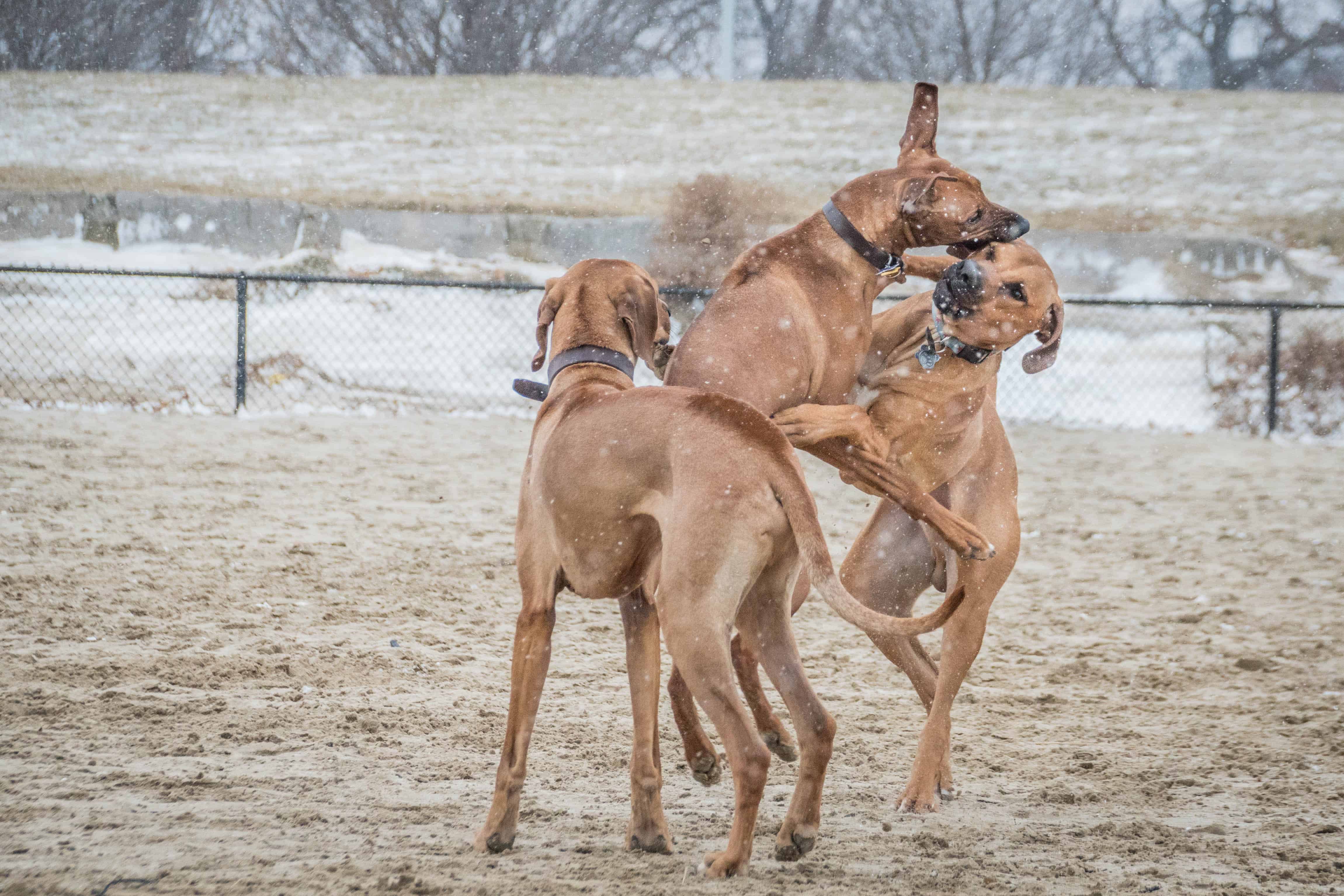 "Tripp, I feel for your buddy. This is my life every day."
"Tripp, you can join our support group for people/dogs that have to deal with Penny"
They both may have doubled in size since they last saw each other, but Penny and Trip picked up right where they left off.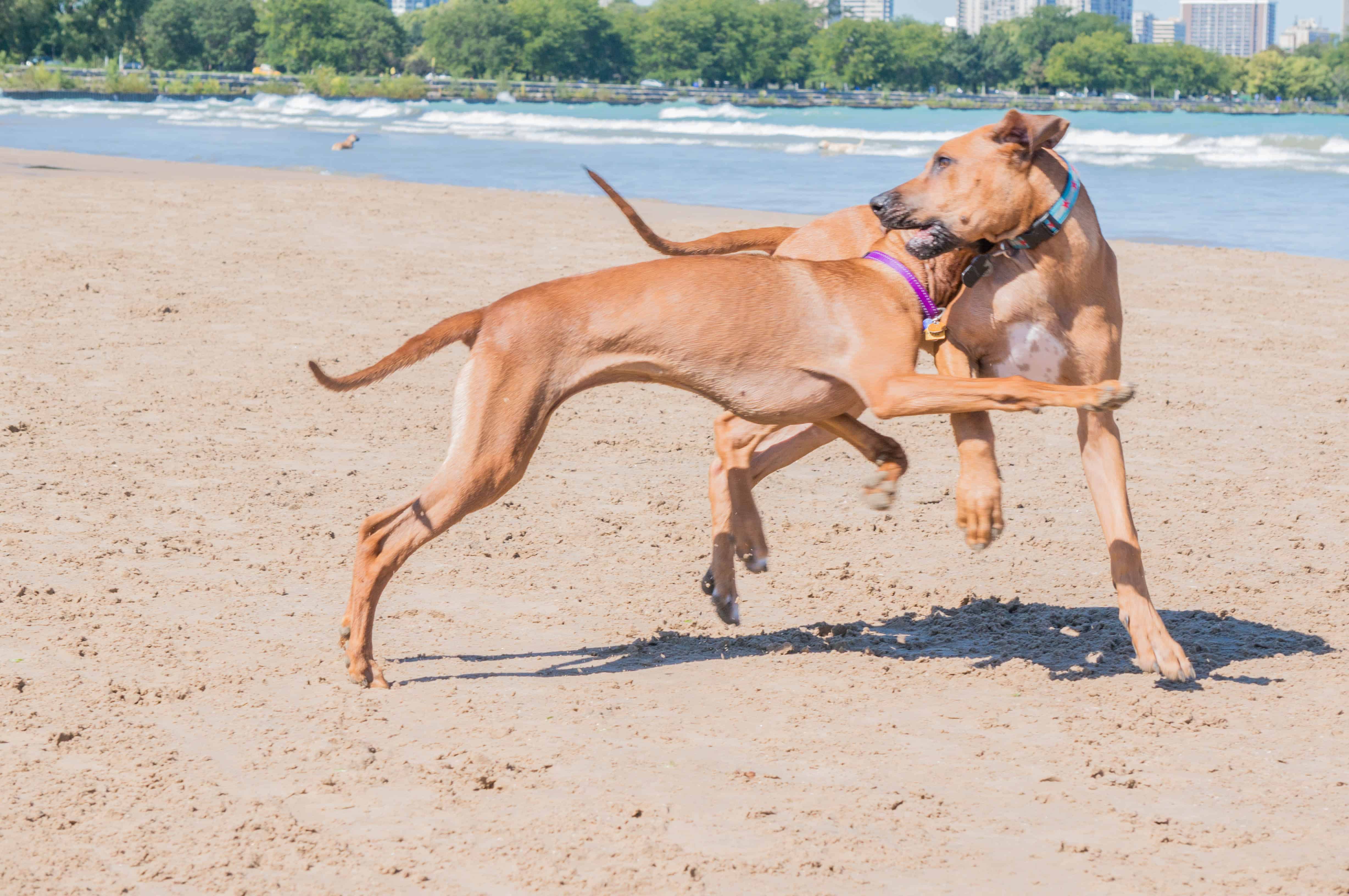 Tripp and Penny in early September
Tripp and Penny this week
Tripp is the perfect friend for Penny. They're the same age and he's a big, affable pup, quite happy to let Penny pinball into him. Penny slept extra well after her beach trip with Tripp. I have a feeling these two are going to be friends for years to come.
Does your pup have any best friends they love to meet up with?