At six months old, Penny only knows the warm sun of late spring and summer. But fall is now in full swing and Penny is getting her first taste of colder temperatures. Like all Ridgebacks before her, Penny loves heat and will do just about anything to warm up.
Yesterday I saw poor Penny squish herself on the corner of the futon to share some of Eko's body heat
Eko is well versed in surviving the depths of winter with the help of a few blankets (we call him the Blanket Monster for good reason) but until now Penny has never needed one. Yesterday was another first as I wrapped Penny in her first puppy-burrito. Her reaction was priceless.
At first Penny was completely confused. I could see she was about to get up and free herself. Then it clicked…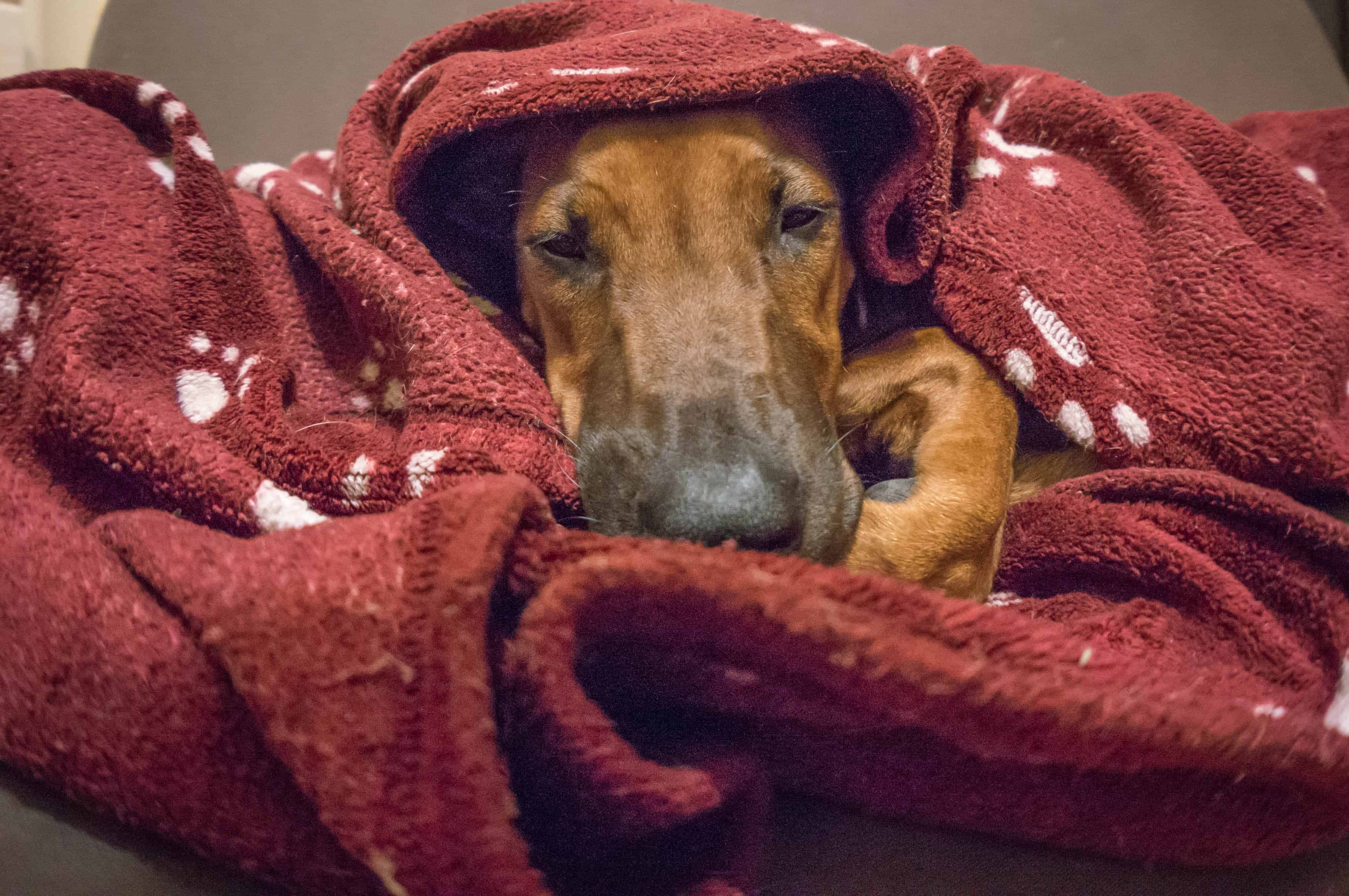 "Oh, that's good."
Penny went from cold and shivering to cozy and snoring in about three seconds
And don't think Eko missed out.
"Pretty sweet deal, right sis?"
Blanket Monster and Blanket Monster Jr. have now combined forces to form Super Blanket Monster!
Warm. Full. Happy
I have a feeling I'm going to see a lot of this scene this fall/winter
For the past few years I have been Eko's go-to for sharing blankets/body heat but by the looks of it I think I've lost my job!