Last year I learned how hard a city winter can be on a pup's paws.  Between frigid temperatures, unforgiving pavement and minefields of rock salt, there are a lot of ways for a dog's paws to get injured.  I invested in a pair of dog boots that Eko initially hated but he eventually came to recognize them as the sign of an imminent winter adventure. 
It is a cold and snowy week here in Chicago, so before today's run I decided it was time to break out Eko's boot for the season.  I hoped he would remember all the fun he had last year in his boots, but unfortunately that was not the case.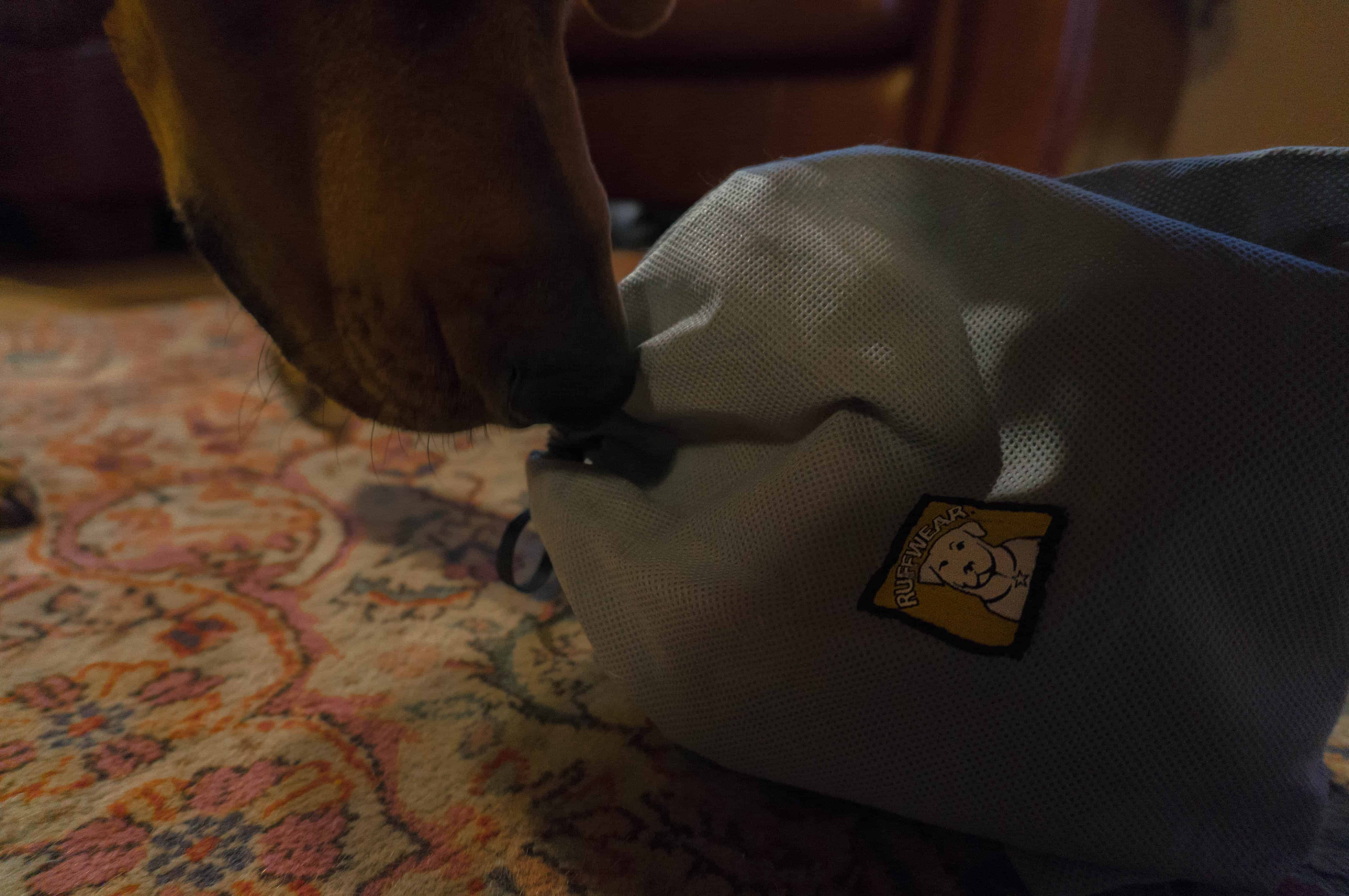 Eko warily sniffed the bag as soon as I set it down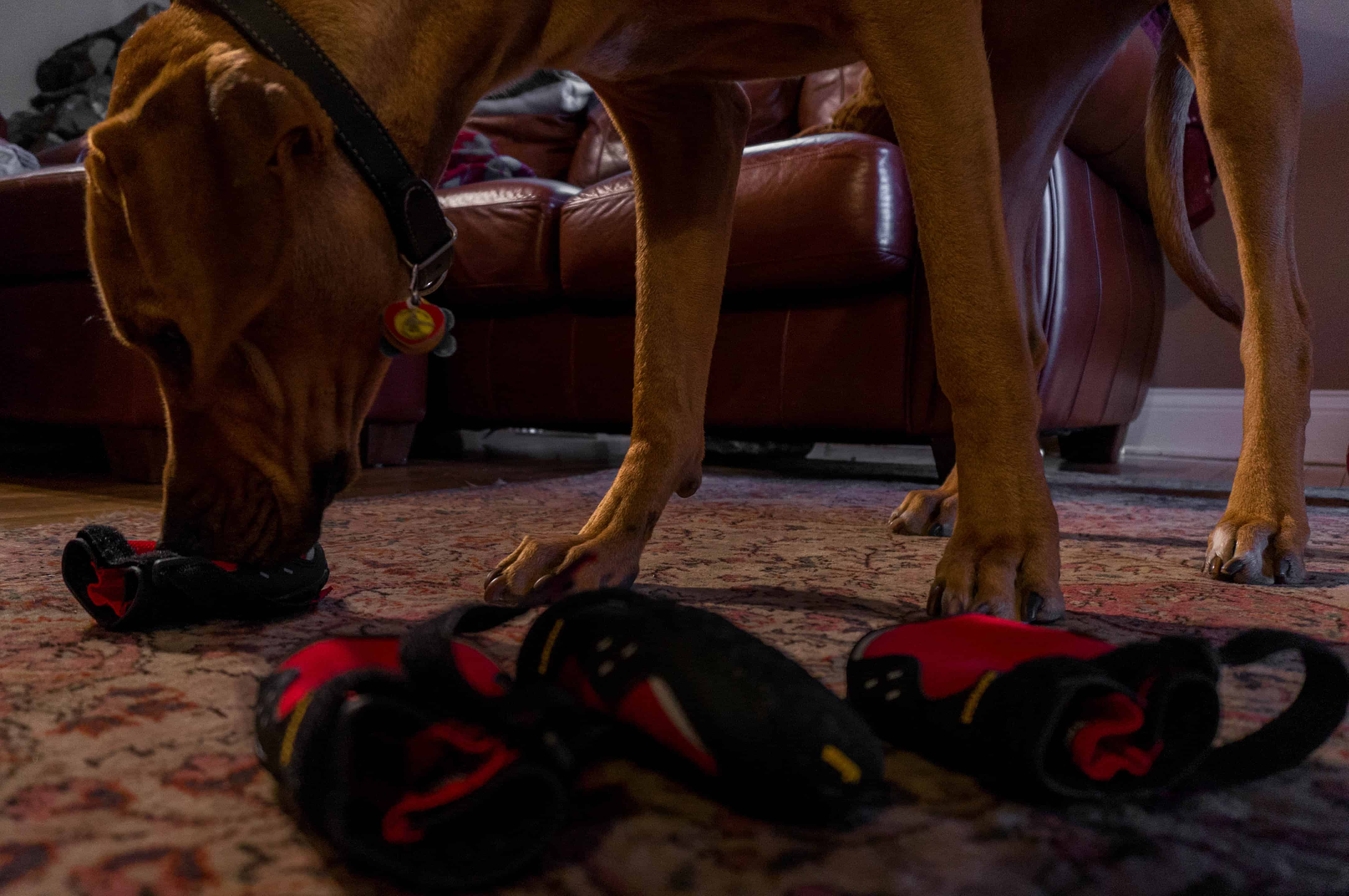 He then examined each boot carefully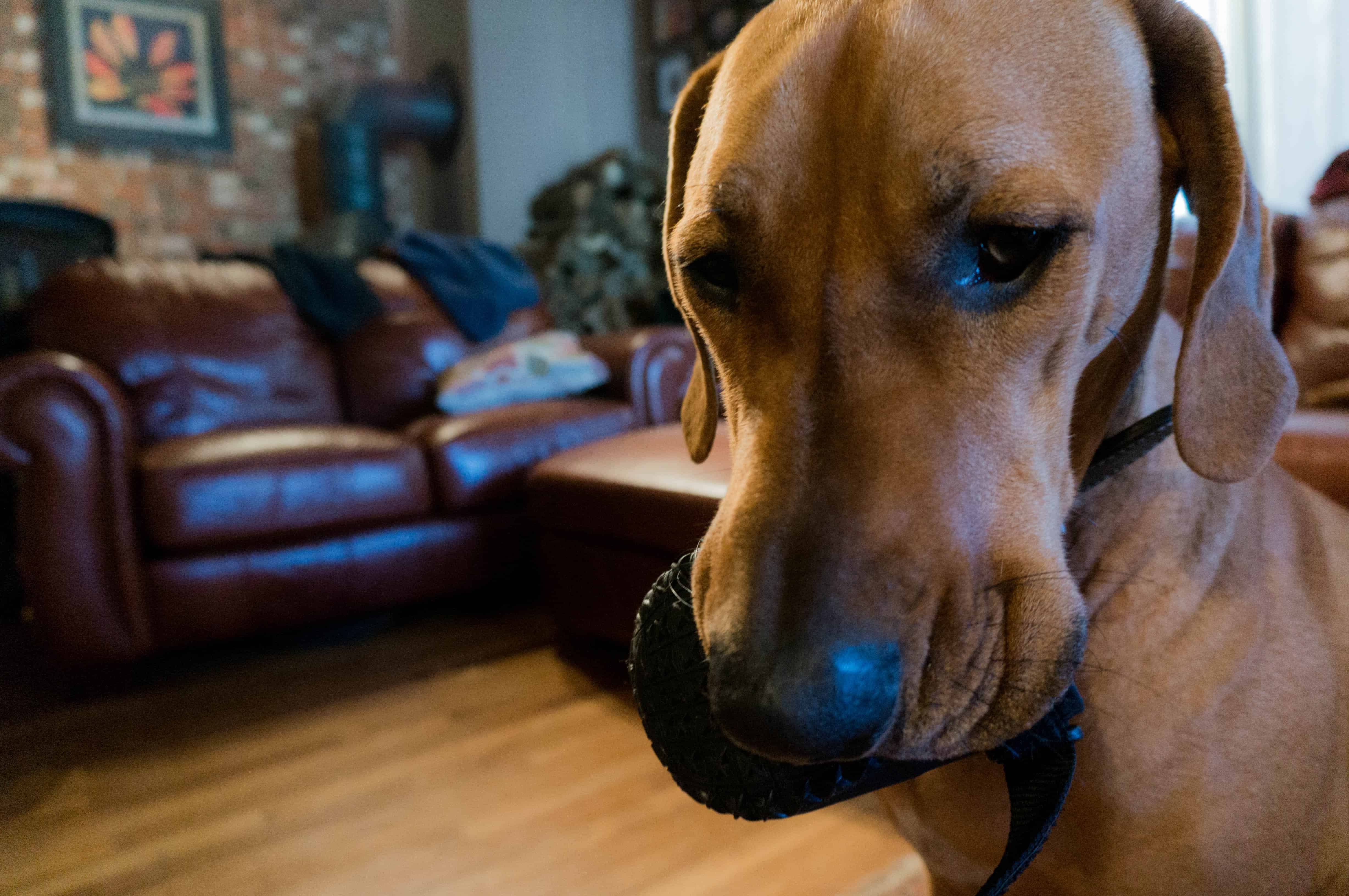 And promptly attempted to destroy one
Much to my chagrin, Eko will have to relearn to become comfortable in his boots. Although I have to admit the learning process is absolutely hilarious.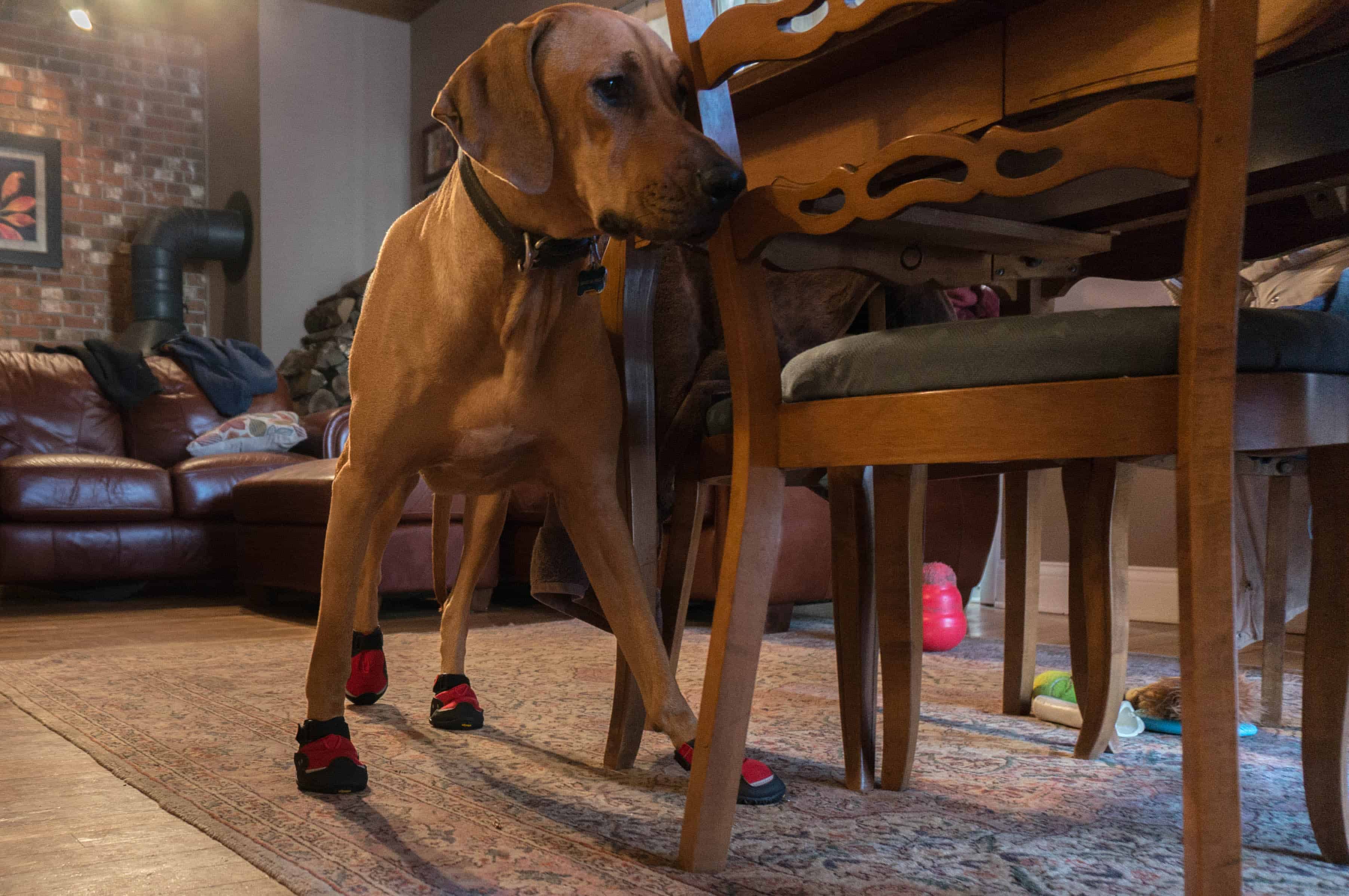 Once I got him in his boots, Eko stood perfectly still like this and refused to move.  Eventually though I did manage to get him out the door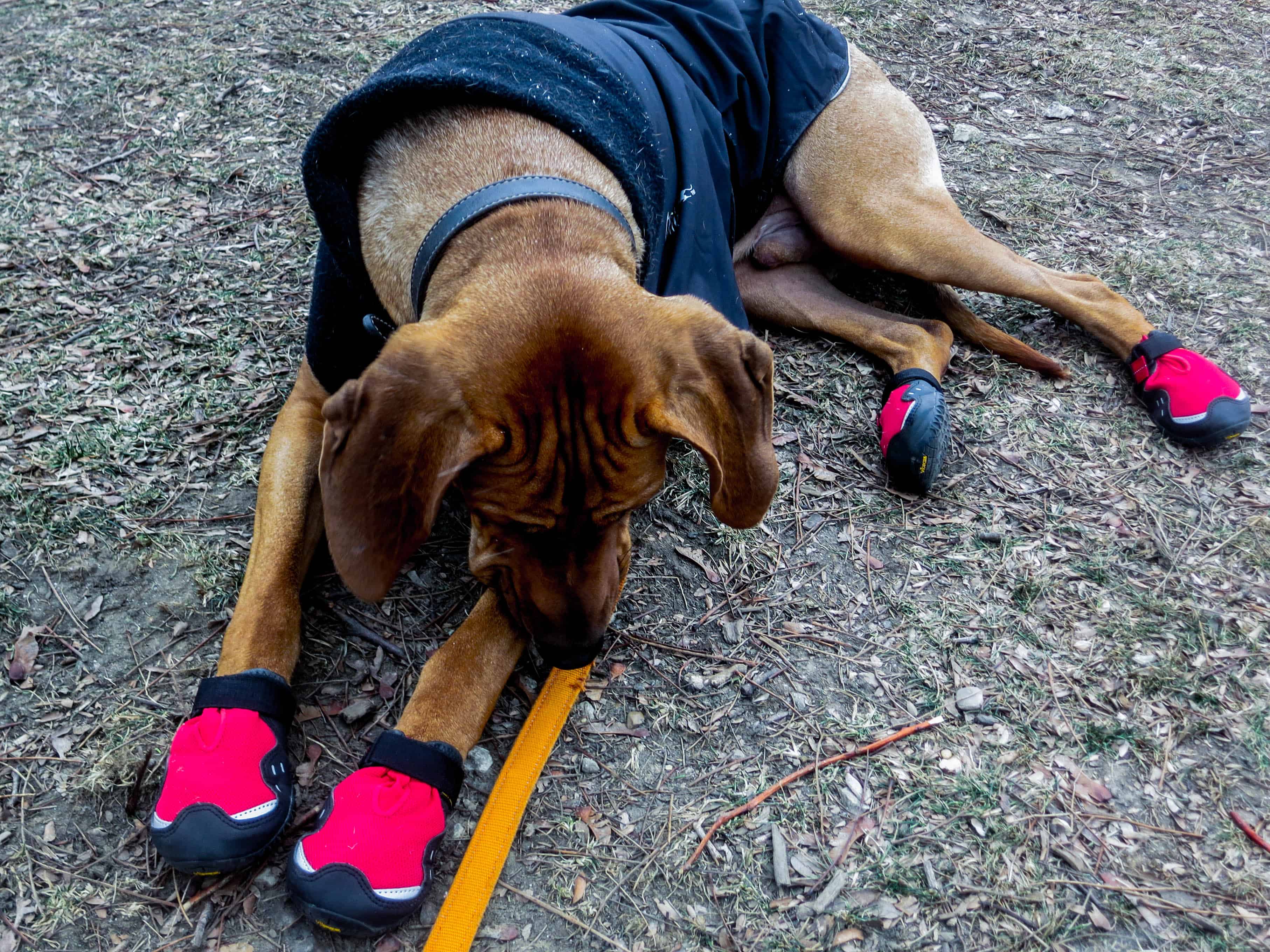 Like last year, Eko was all "woe, is me!" at first but I did coax him into a nice short jog to help him remember that the boots aren't so bad
I have to admit that I was a bit exasperated with the process and wondered if it was really necessary to boot Eko up for our runs.  The universe sent me a loud and clear answer when Eko lost one of his boots in a snow bank.  We ran for a while before I noticed, so for part of the run his pad was unprotected.  Back at home, I was surprised by the difference between Eko's protected and unprotected paws.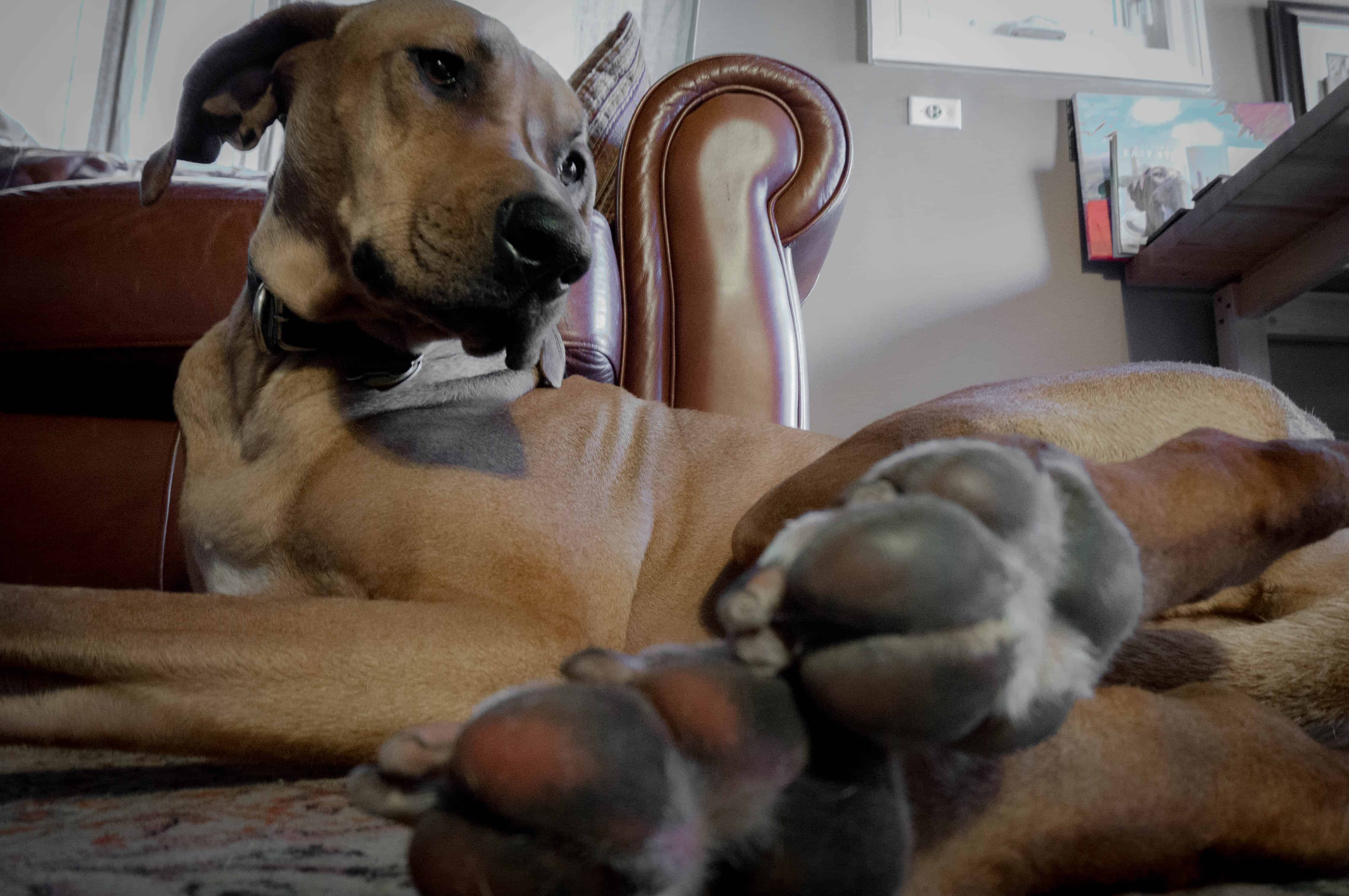 Like all Ridgebacks, Eko has thick paw pads.  He has built up some healthy, protective calluses from our adventures.  As you can see though, his unprotected paw looks raw and sore
Luckily the damage to Eko's paw was strictly superficial.  Although I'm not glad I had to dig through a snow bank to find the boot, I am glad I got this reminder about the importance of protecting Eko's paws on our runs.  If you have an active pup, I highly recommend looking into a pair of boots for the winter.  There is a bit of a learning curve, but at least it is a funny learning curve to watch!  Another good way to help keep your dog's paws healthy this winter is to use Musher's Secret – a Vaseline like paw-protectant that's very easy to apply.
Winter time romps may require a bit more effort and equipment but they are definitely well worth the effort!