These are the very unremarkable stairs at my apartment.
They go up! They go down! They are stairs!
For Eko, Emily, me and most of our guests, the stairs are a forgettable incline between the front door and our unit. Penny, however, has quite the puppy-imagination and dreams the stairs are some sort of mountain kingdom she must defend.
After our walks, Eko just wants to head back up to our apartment in peace. Penny has other ideas and dashes by him in order to achieve a tactical advantage.
"Penny, are we really doing this again?"
"I WILL DRIVE YOU FROM THESE LANDS"
With a sigh, Eko trots up the stairs while Penny springs her attack from the landing.
"TURN BACK NOW, DEMON!"
Eko good-naturedly suffers Penny's theatrics for a short time before letting her know she'd better get her butt in gear.
"Penny, it is not wise to get between a Ridgeback and his breakfast."
"RETREAT, RETREAT!"
Penny flees up the stairs in haste, but by the time she gets to my door she's regained her mettle and turns to face the invader.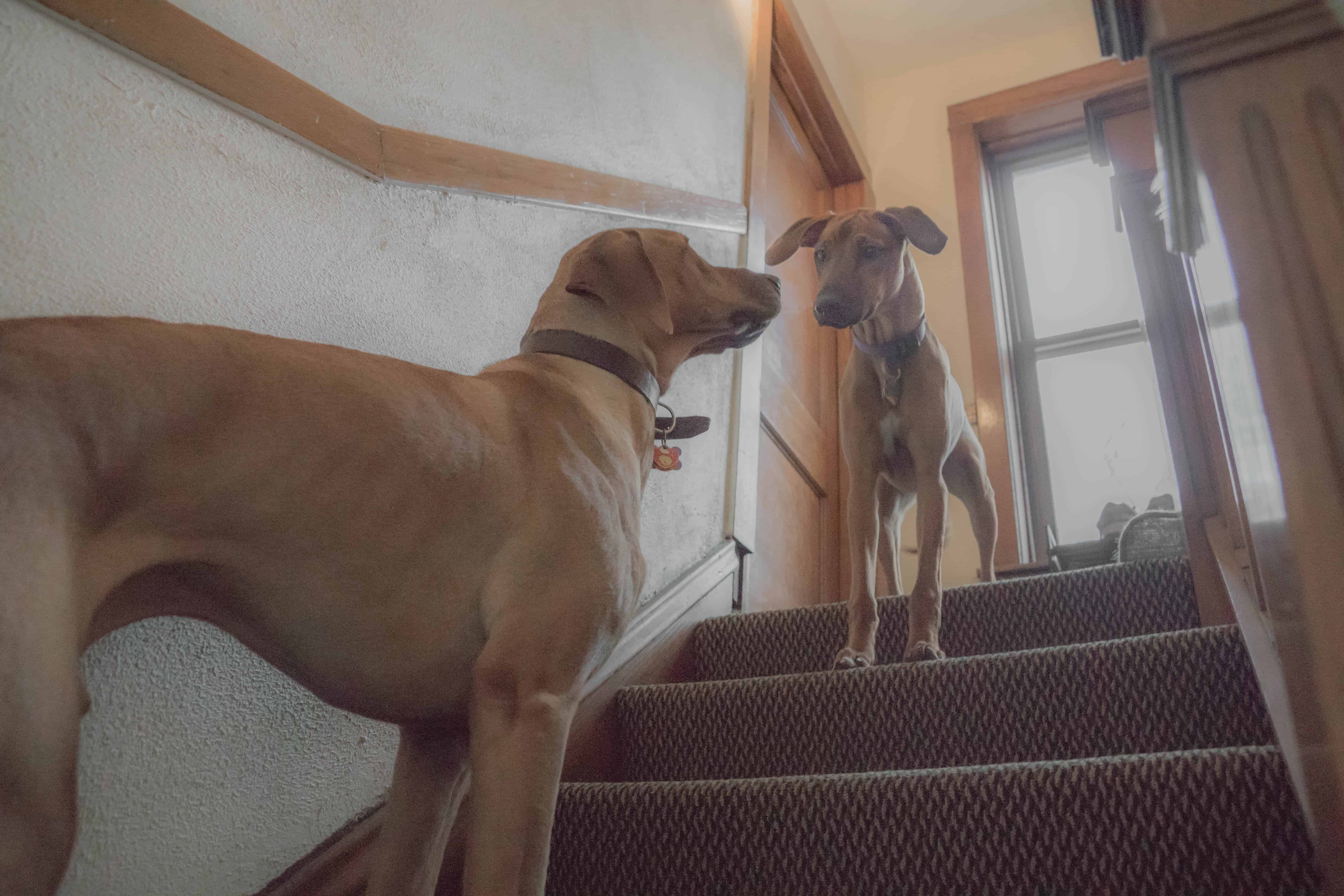 "YOU SHALL NOT PASS!"
The battle rages for five to ten seconds but the only casualties are a couple of shoes knocked loose
The show ends as quickly as it begins and the actors await the curtain to let them backstage
Never a dull moment with these two. Even walking up the stairs is an adventure!
Anyone else have pups who like to play king of the hill?