Like Yellowstone, Mount Rushmore is a national park, but unlike Yellowstone, Rushmore is not a great place to bring your dog.  There is a small pet area next to the parking area, but aside from that all pets must remain in the car, so if you want to really explore Rushmore it's probably best that you let your dog relax back at your hotel.  If you are just looking for a quick photo-op there are a number of spots on the side of the road with a clear view of the monument.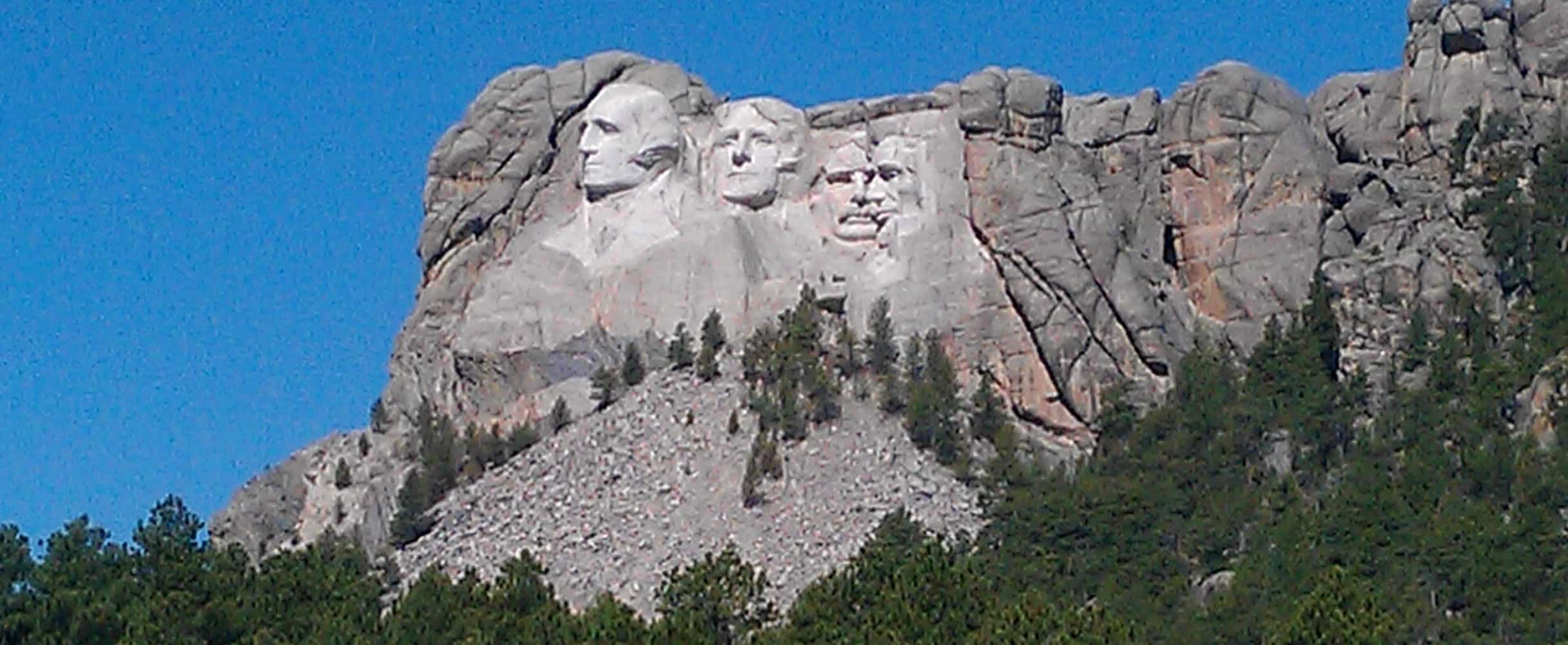 We had a perfect view of the monument from the turnout.  If you have a telescopic lens on your camera you could take some great photos from this spot
I had no idea beforehand, but the Rapid City area is the place to be if you love adventures. We saw signs for rafting, hiking, mining expeditions, horseback riding and just about every outdoor activity you could dream up.  I figured Mount Rushmore was the only attraction in the area, but I was happily mistaken.
Unfortunately, we didn't have time to check out all of the great spots and so I had a tough decision to make.  And whenever I have tough decisions to make I employ a foolproof strategy to find the best answer.  I ask myself, "Which of these choices will lead to a scenario where I'm trapped behind a fence with over a hundred bears on the loose?"  Once again, my strategy worked to perfection.
It's fun for the whole family (provided you don't get eaten)!
Bear Country USA is a drive through wild life preserve that's home to over one hundred bears along with a number of other animals.  The park is absolutely incredible and if your dog is anything like Eko, he'll get a kick out of the experience.  Eko was whipping his neck around so fast while trying to get a look at all the animals that I was worried that his head was going to fall off.
At first Eko thought we were at the dog park, but I had to break it to him that he wasn't allowed to play with the Arctic Wolves
"Yeah, I'm going to be late for work. Don't ask."
"Will, exactly just what kind of dog park is this…?"
"Man, this guy in the black sedan won't move!  Wait…that's no sedan…"
It takes around 30-45 minutes to drive through Bear Country and by the time we got out of the gates Eko was so mentally exhausted that he went down for a hard nap.  While he snoozed I hopped out of the car to take a quick tour of Babyland, the part of Bear Country where all the infant animals are raised.  The cuteness levels of Babyland are off the charts, so be prepared to say "awww" at least once every ten seconds.  And while they may be cute, one cub practiced his tough guy look on me. 
"Laugh it up buddy, just wait 'til I grow up."
As you may have guessed by this point, I love wild animals (bears, cheetahs, Ekos, etc), and so I obviously love the wildest of animals, the dinosaurs.  We were about to hop on the highway, but I saw a sign for Dinosaur Park and had to make a quick stop.  The public park sits on a hill and offers a nice view of the surrounding area.  But let's be serious, that's not why you go.  This is why you go: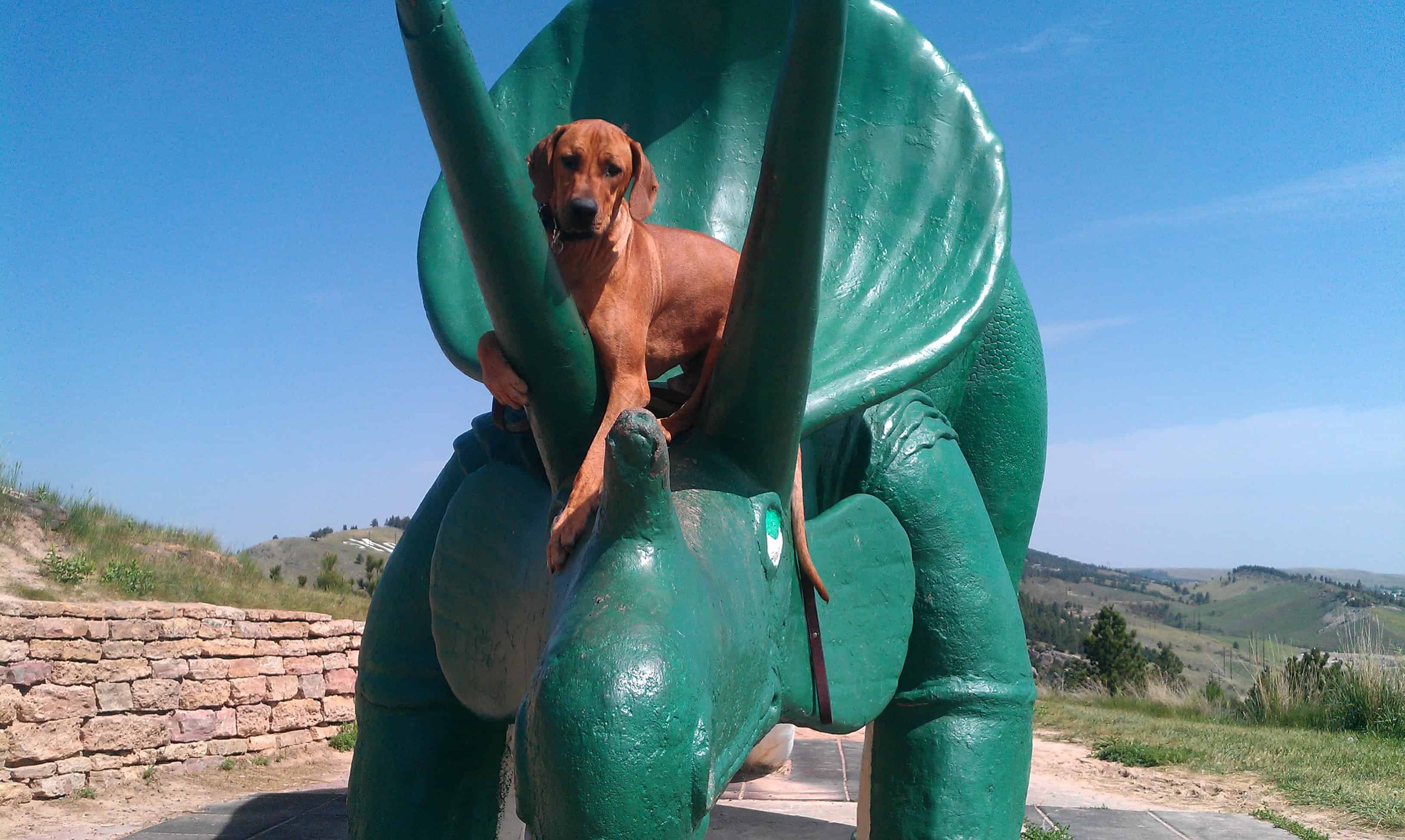 Mr. Eko – King of the dinos
 Rapid City is an adventurer's paradise, so if you visit I would recommend that you give yourself at least a few solid days to take advantage of it all.
Now it's time for Eko and I to make one last push to get to Chicago by tonight.  Can't wait to explore our new city!