Penny's post-op prison sentence continues, but since she's healing well I decided to give the inmate a limited parole. It was a beautiful day out yesterday so we took a visit to hang with my brother's pup, Doc.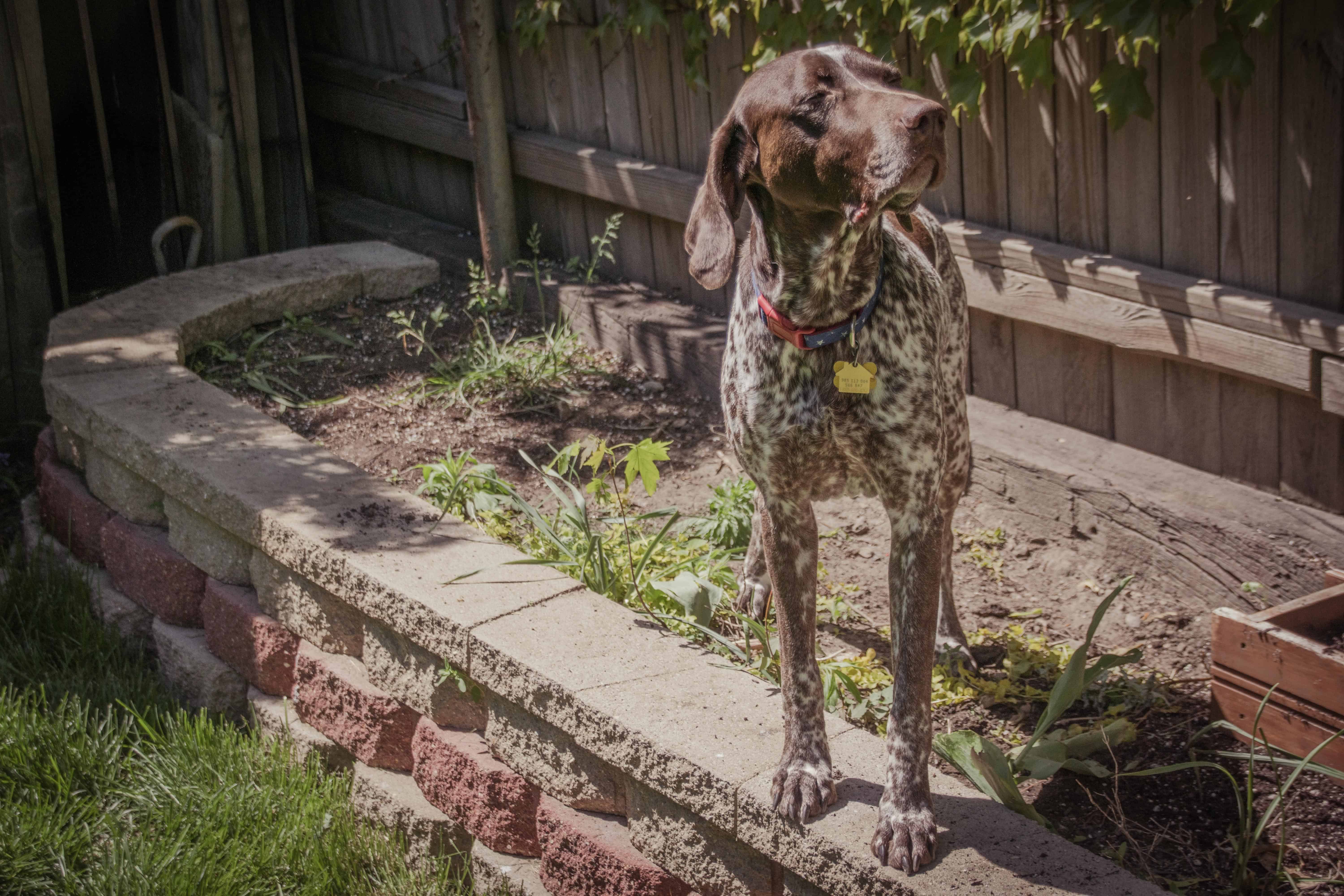 My brother has a small but sunny backyard, perfect for soaking up rays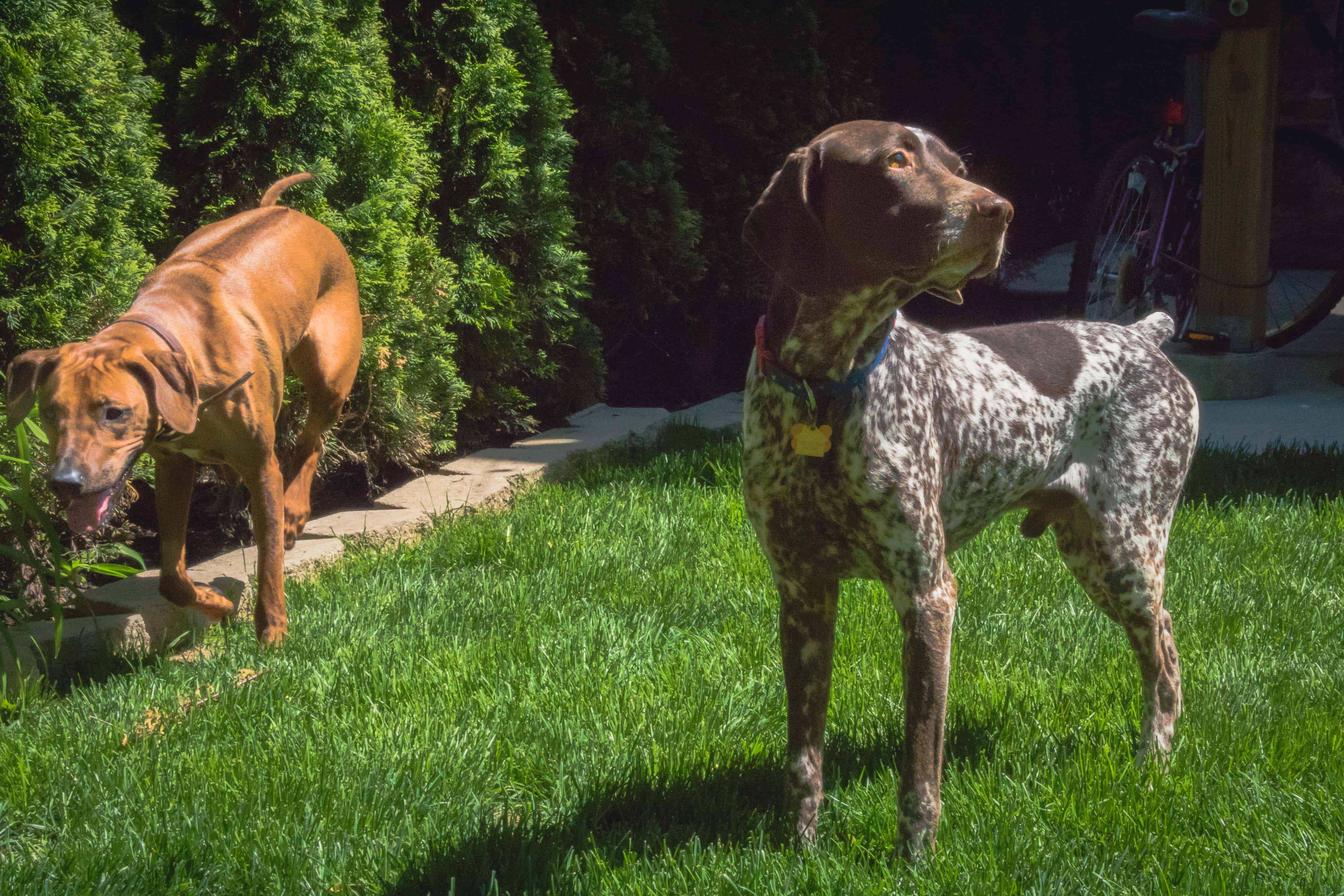 On her best days Penny can be a lot to handle, but with post-surgery energy Penny attached herself to Doc's hip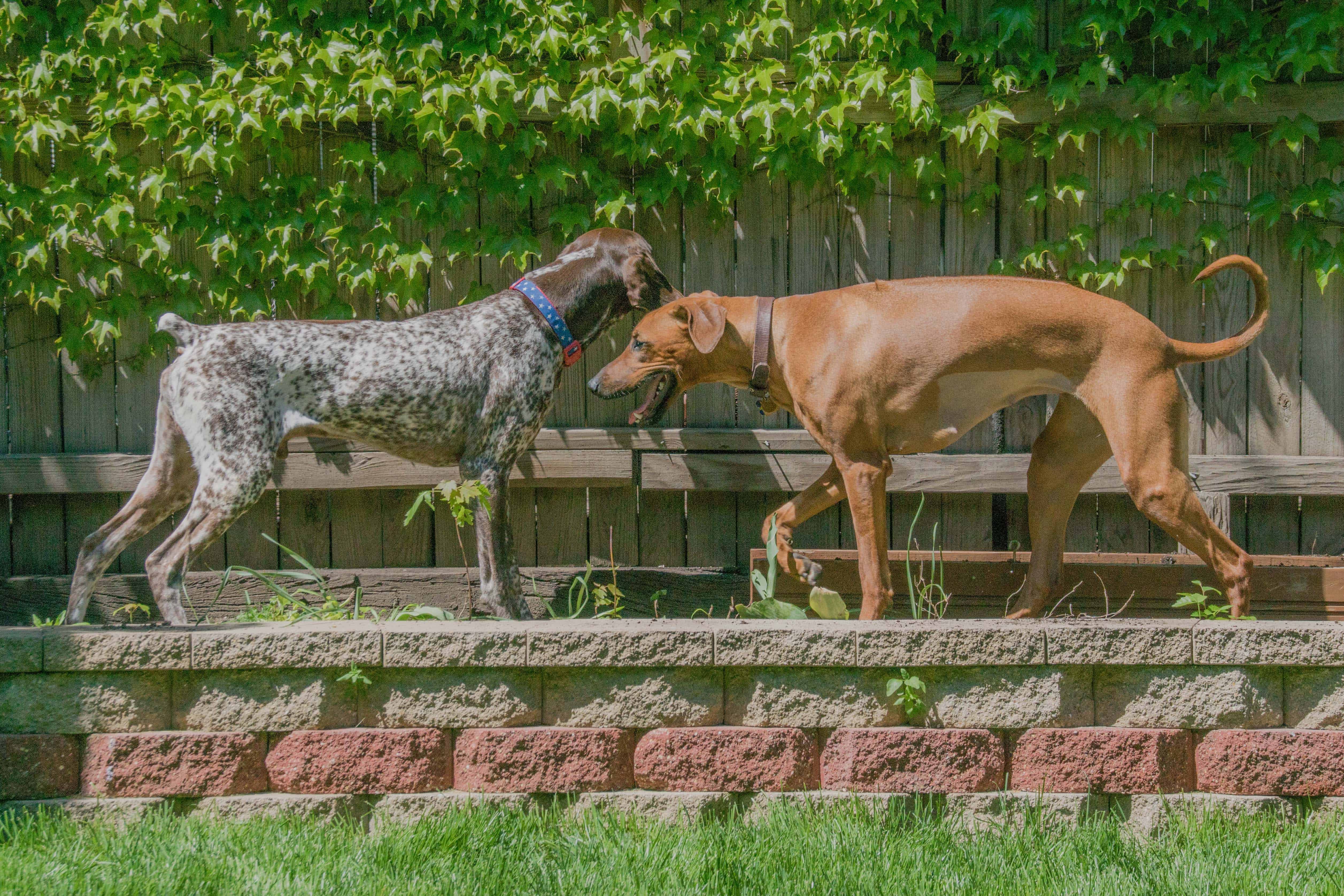 She couldn't help herself and followed her cousin around the entire yard
At this point, Doc did what any sane pup would and hopped the fence to escape Penny! Luckily my brother was able to coax him right back.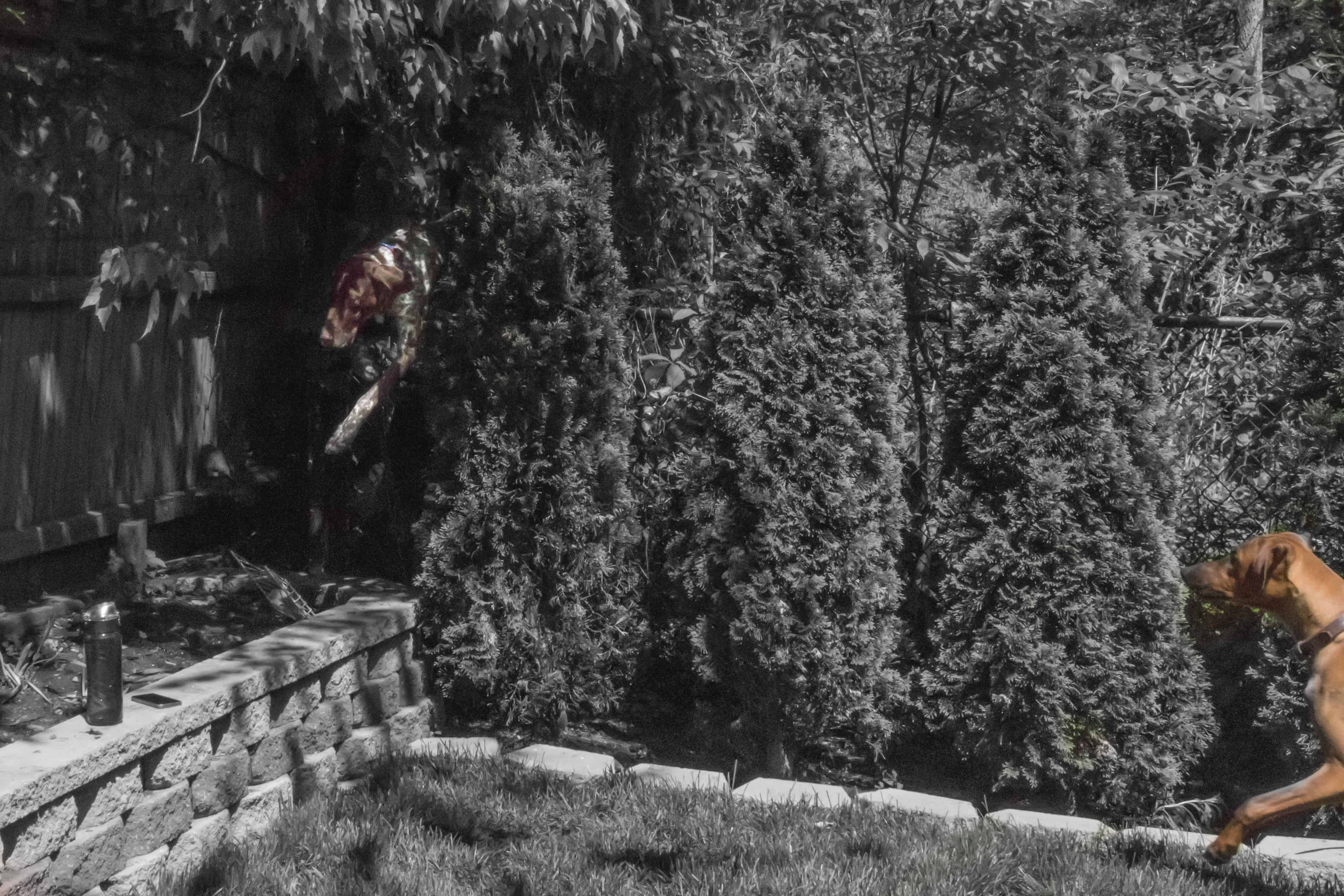 It's not a great photo, but that's Doc on the left flying back into the yard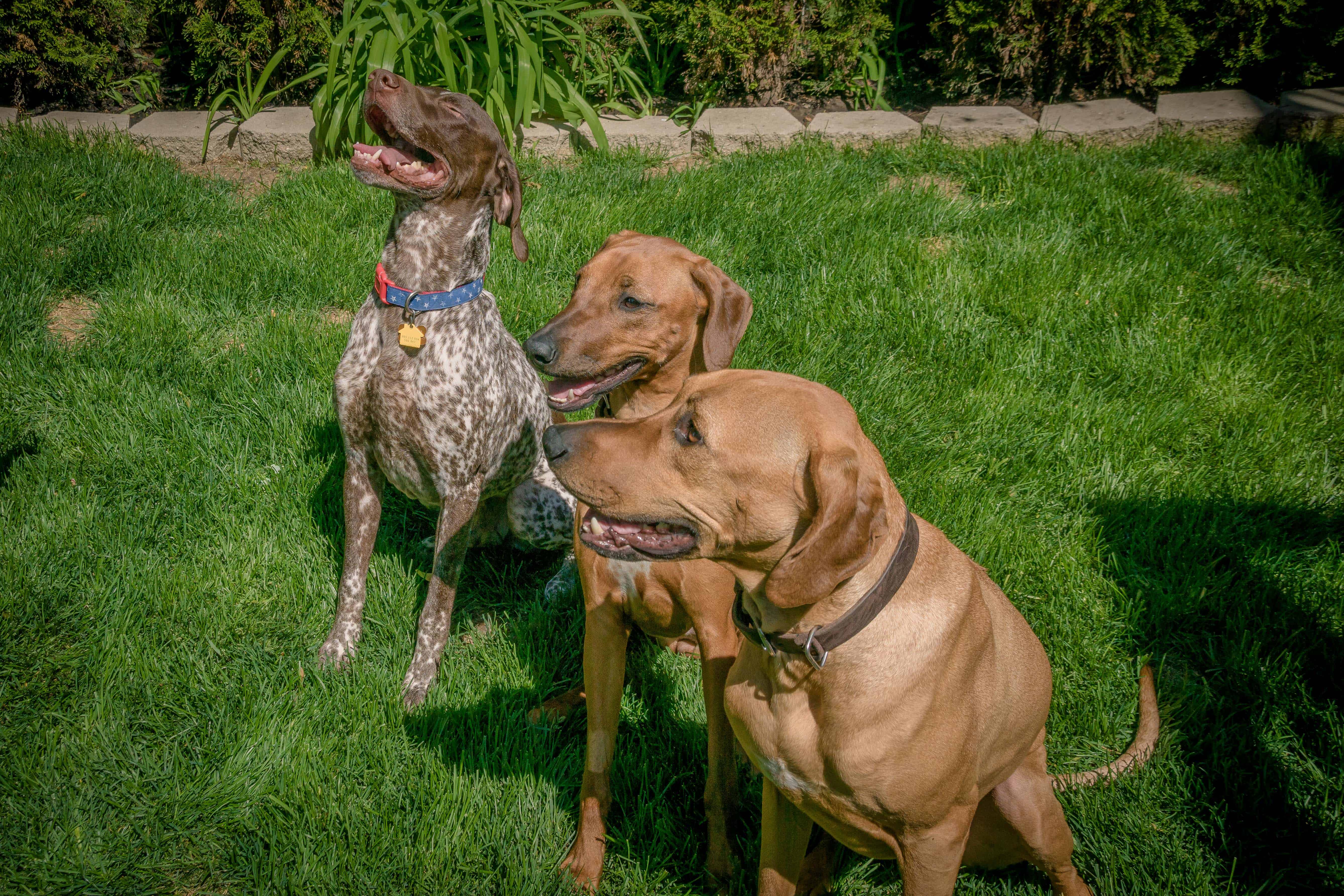 The pups quickly settled down to enjoy grass under their paws and the sun overhead
Although I kept Penny's movement to a minimum, I've found the a great recipe to tire her out. Bake her. Not literally, of course! What I mean is that time in the sun really bakes the pups and helps exhaust them even without much running..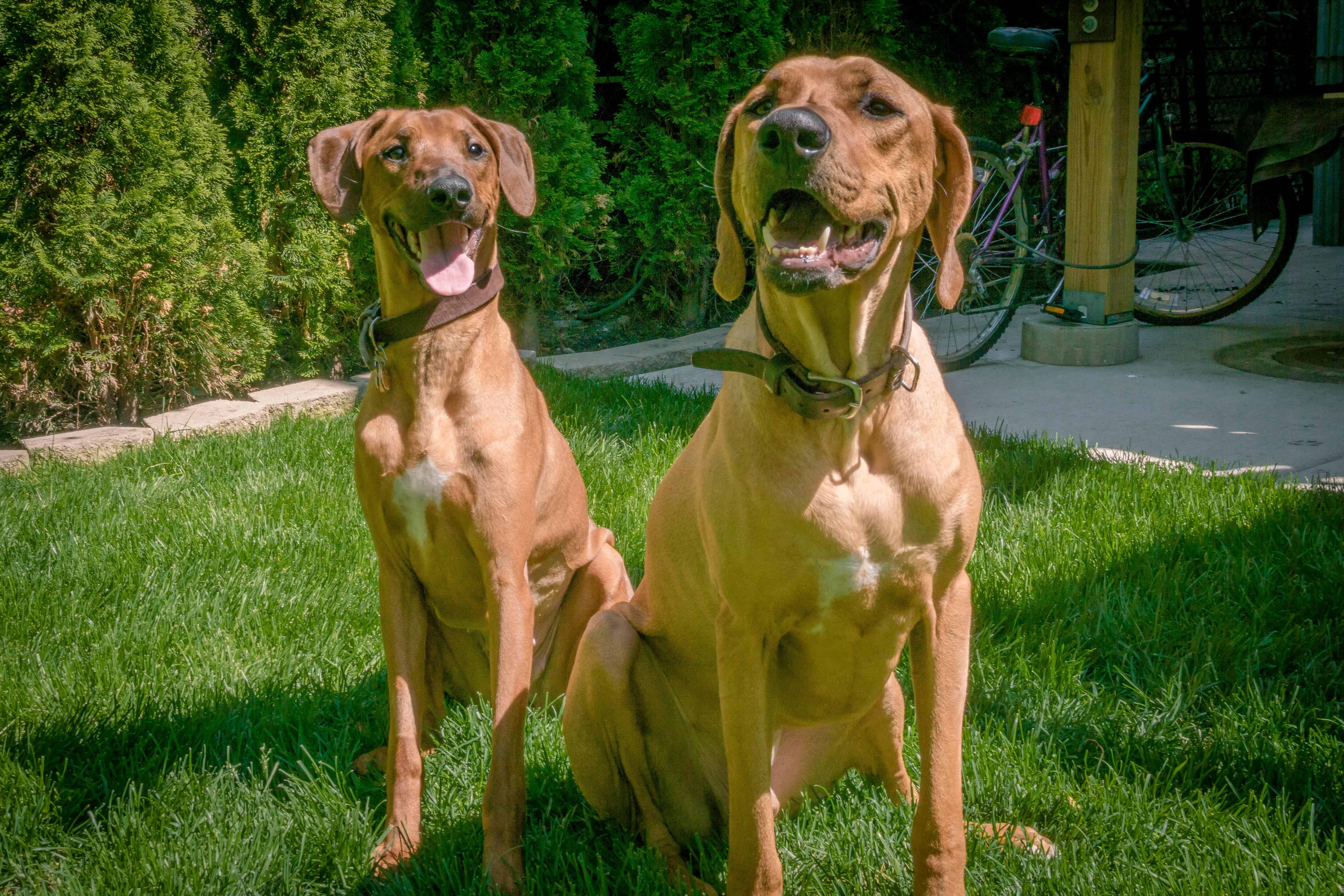 Love seeing those big smiles on a warm day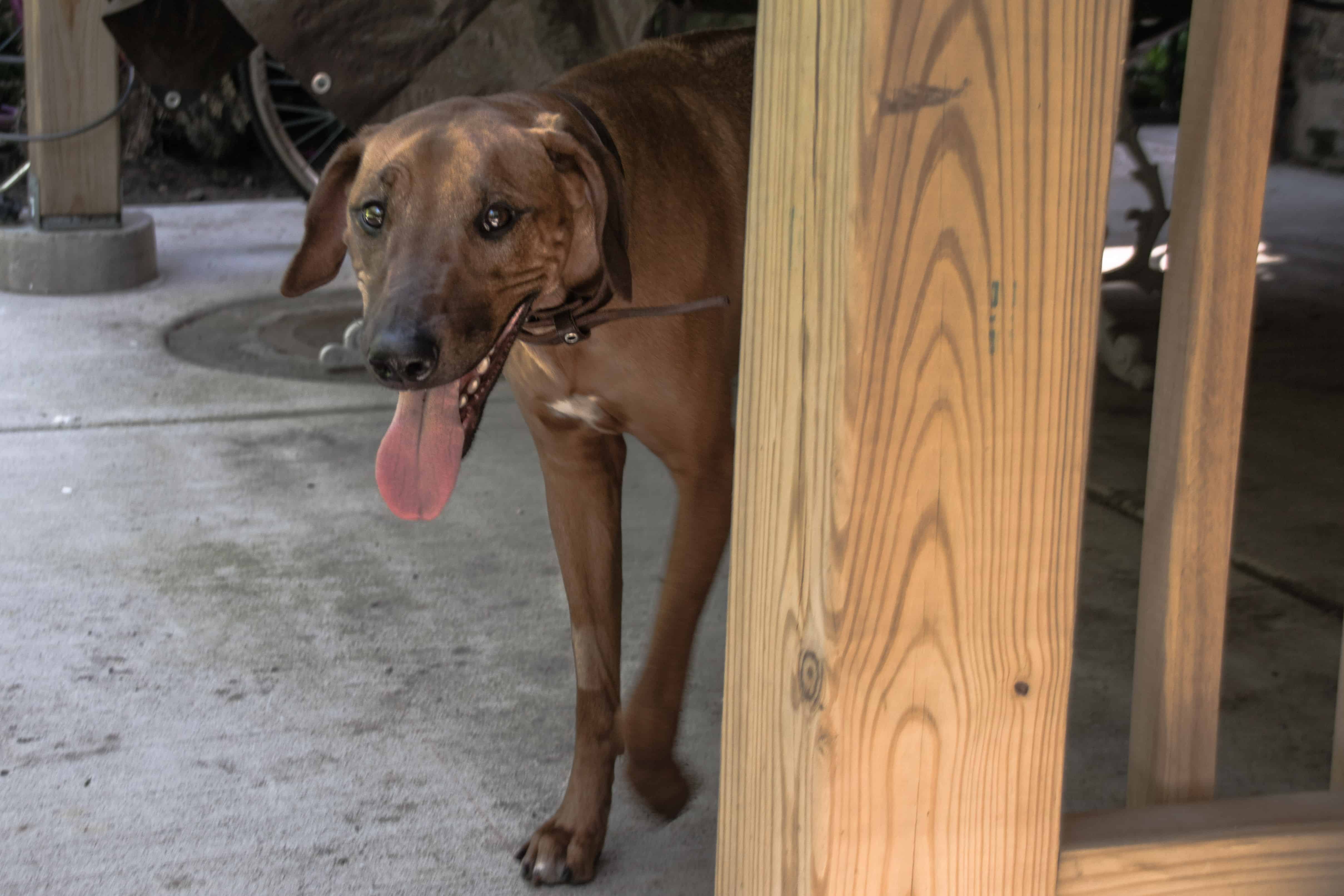 In fact, Penny got so hot she retreated to the shade of the deck and zonked out on the cool concrete
Another day, another tally mark on the wall. We're almost there!