While cleaning up my hard drive I stumbled onto a cache of unpublished photos from Penny's first week home. Somehow between driving back and forth to NJ and puppy-induced sleep deprivation I completely missed posting them. I hear the kids these days have a thing called "Throwback Thursday," so I thought today would be the perfect time to share a few puppy photos from the vault.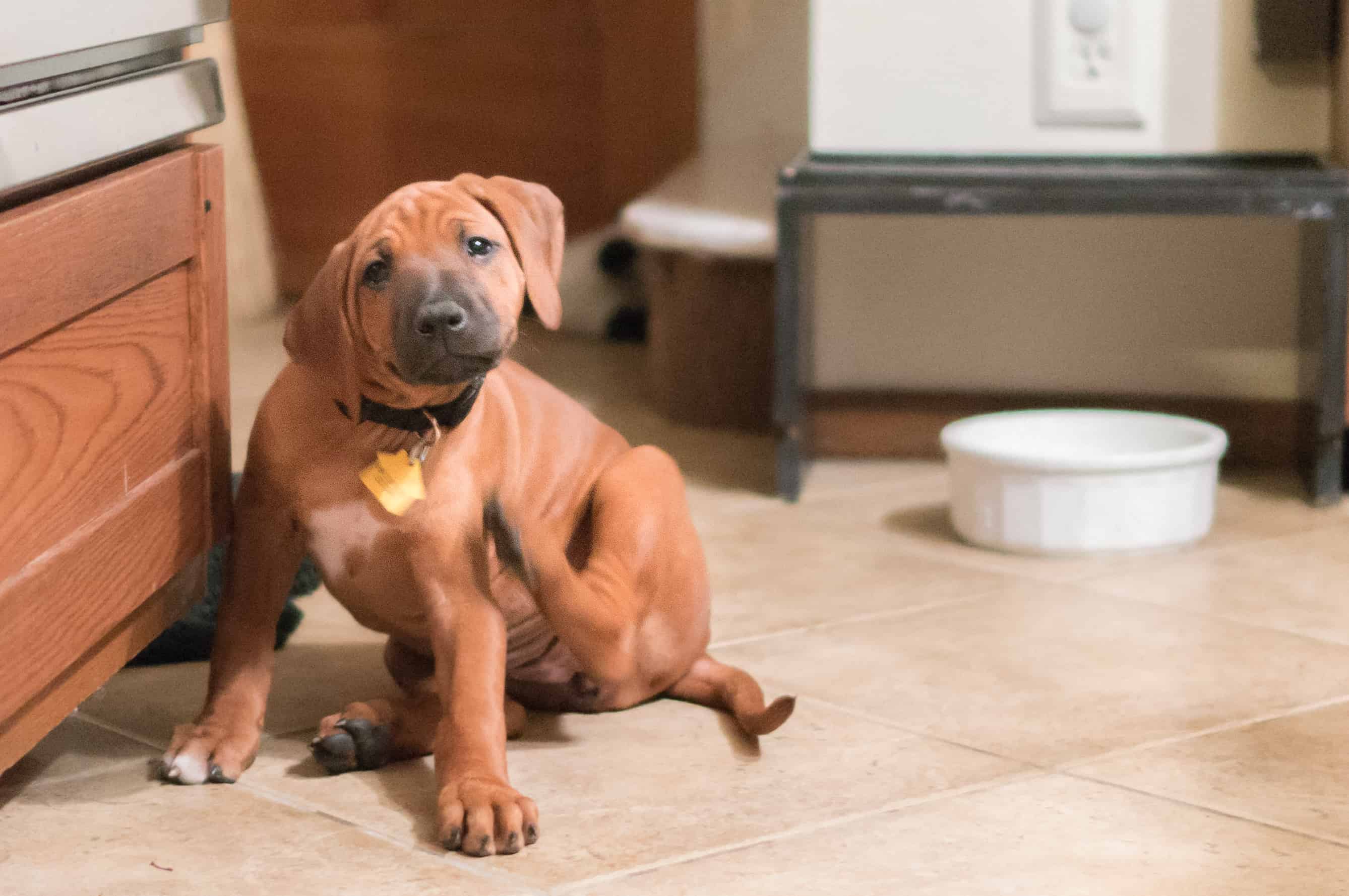 Wearing a collar takes a bit of getting used to
Penny bravely tried to introduce herself to Eko
But he clearly wasn't having it at first
So instead she befriended Auggie, my mom's pup, who graciously let Penny use his bed. I'm not sure she gave him much of a choice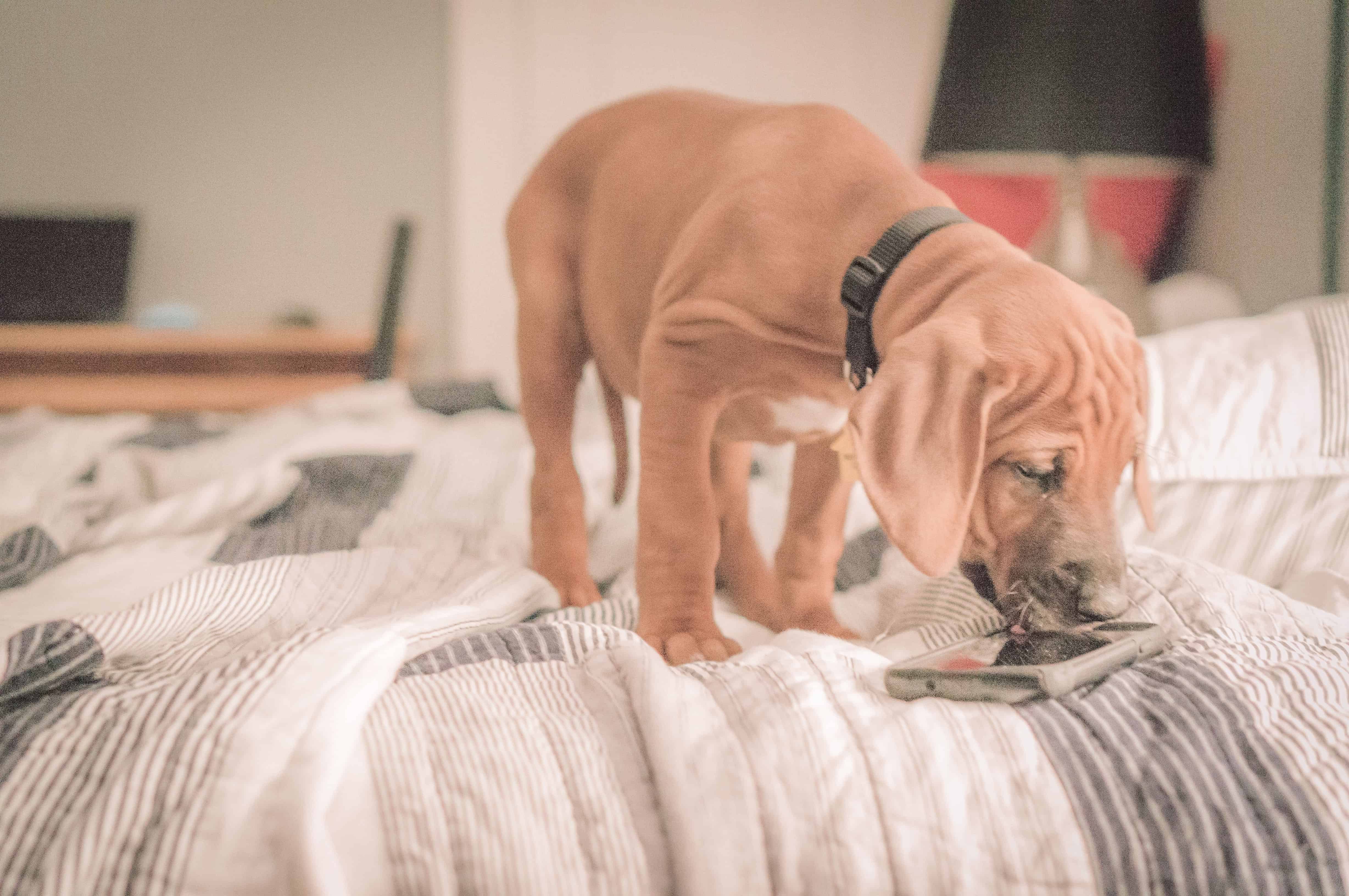 Penny began her illustrious career as a taste-tester of inedible objects with a sample of my cell phone 
When Eko was ready, he tested Penny to see if she was tough enough to join our band of adventurers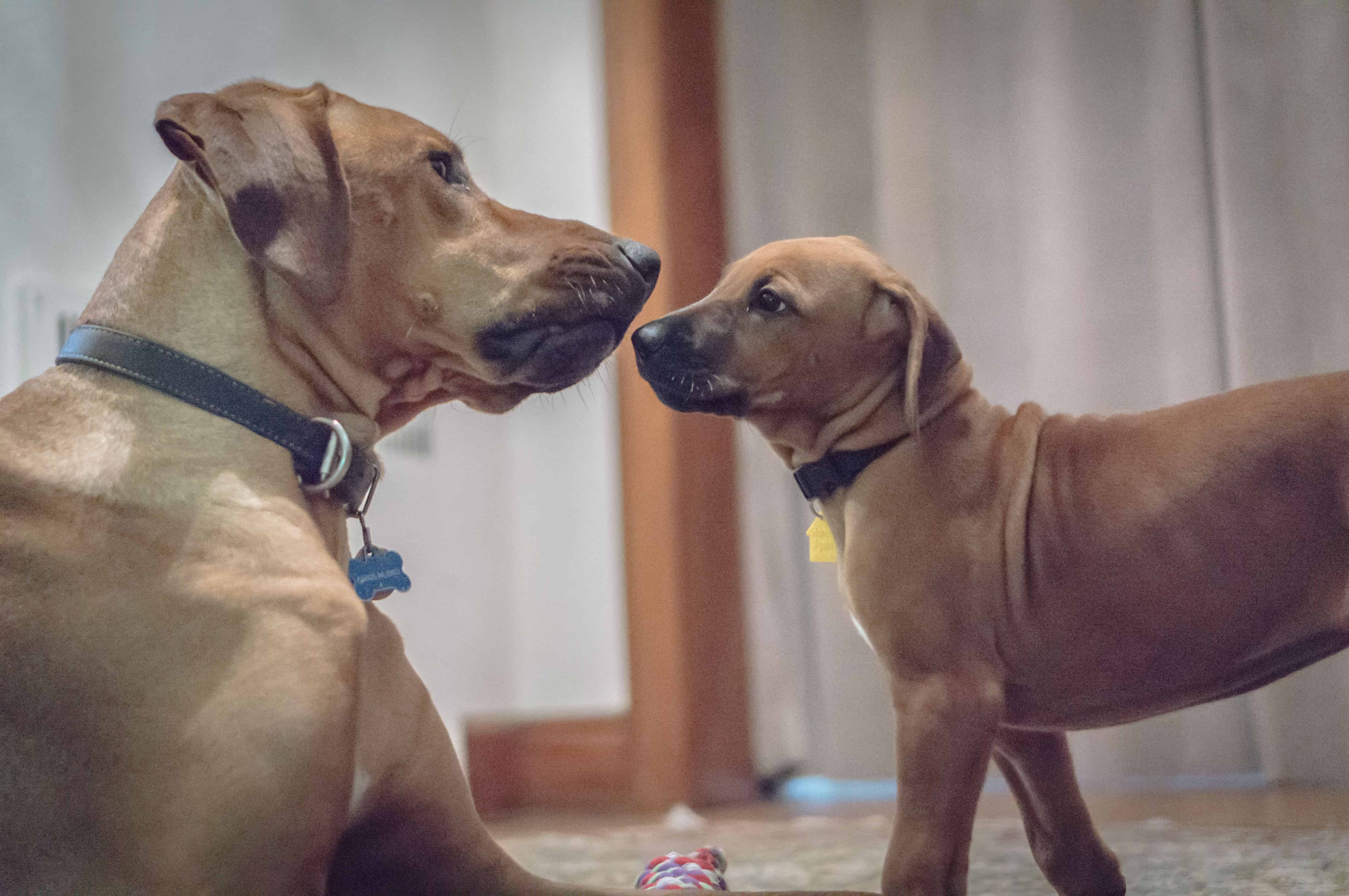 I think he was quite surprised at how the little stinker didn't even flinch when faced with the jaws of a ferocious beast
He was even more surprised when she tried to kiss him!
Eko finally realized he, like me, was helpless in the face of such cuteness. "Fine, she can stay," he said, "but don't expect us to be all lovey-dovey and reenact that scene from Lady and the Tramp."
….one week later…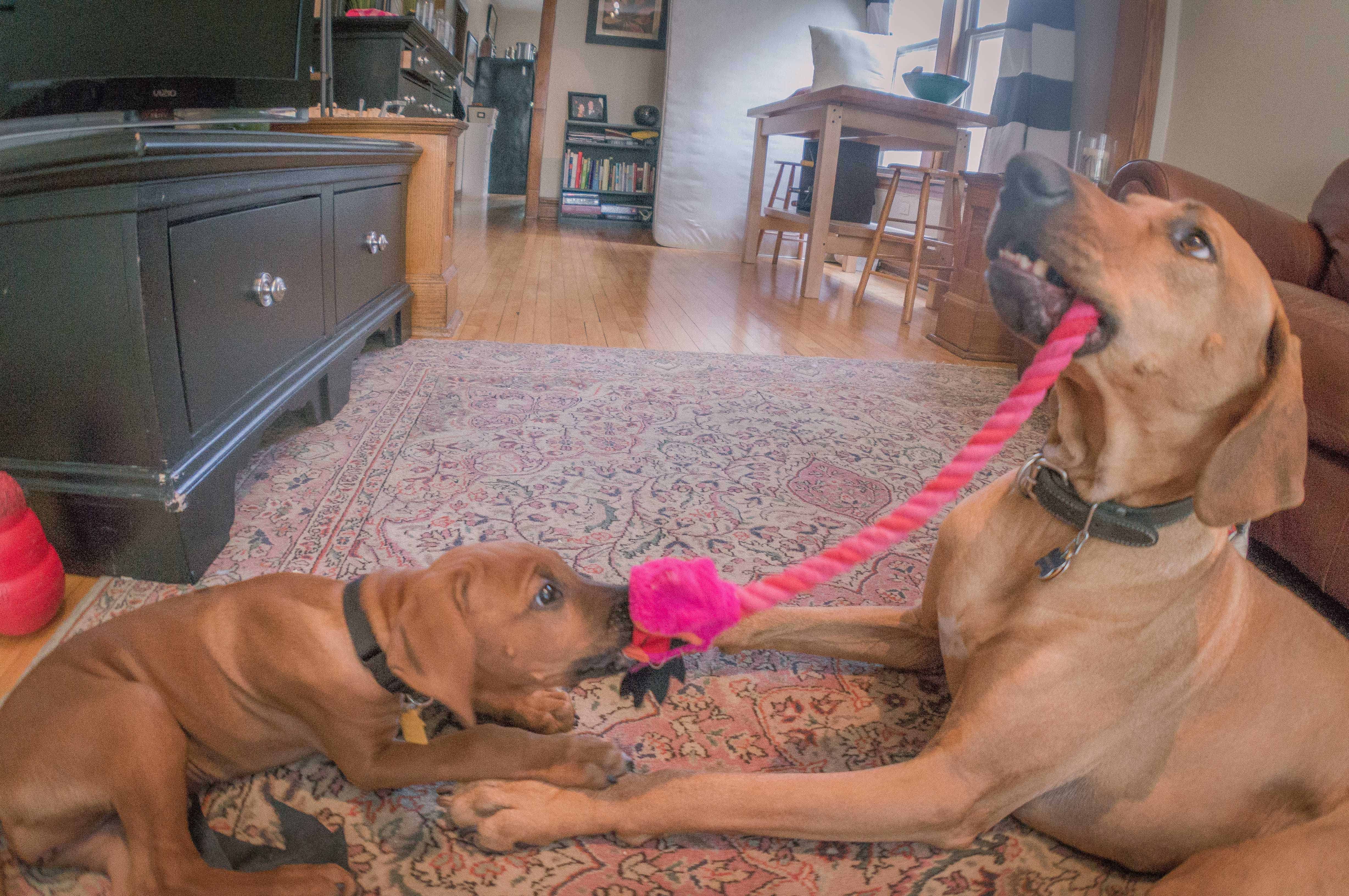 "Will, if you put this photo of us Lady-and-the-Tramp-ing on the blog, you're in big trouble"
It's not as easy to fit Penny on my lap these days, but she'll always be my little girl
Thanks for taking an indulgent trip down nostalgia road with me. And remember, always take more photos. I took so many of puppy Penny but still feel like I didn't get enough!