Off the Florida Keys, there's a place called Kokomo. Just south of route 80 in Indiana, there's also a place called Kokomo. We took a road trip down to Kokomo (Indiana) for a special visit to Stoney Run park.
Stoney Run park is a nice, but non-descript park, so the pups were initially confused about the purpose of our trip
It wasn't where we were that was special, it was who was there.
John, Eko and Penny's breeder, was in town for a lure coursing event with his pups
It was just about five years ago I met John for the first time. Over the years he's been an incredible resource, mentor and friend. It's always great to have the opportunity to get the gang together, especially for such a fun event.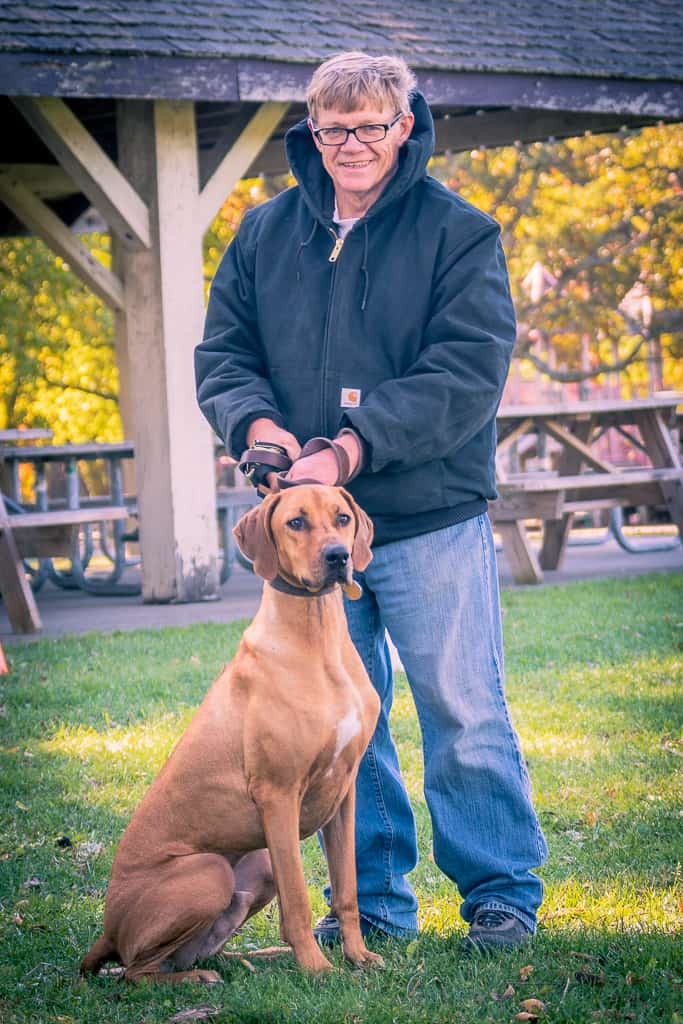 John and Eko
Not only did we get to see John and Bullitt (Penny's brother), we also had the opportunity to meet Kali (Penny's sister)
Kali is the supermodel of the litter for sure. She's tall, lean and shares Penny's impish smile/attitude
Kali belongs to Max, an affable Aussie, who organized the meetup. One of the best parts about great dogs is they help you connect with great people. I got such a kick out of trading stories with Max and seeing how similar Penny and Kali were.
Eko was not as amused.
"Are you kidding me? There's ANOTHER Penny??"
After greetings it was time to get down to business. Lure coursing is an event where dogs chase a line of bags (lures) around a wire, generator powered, course. Eko went coursing once, over three years ago, and absolutely loved it.
That said, I suspected an older, more laid-back Eko might have lost interest in sprinting over nearly 700 yards of track.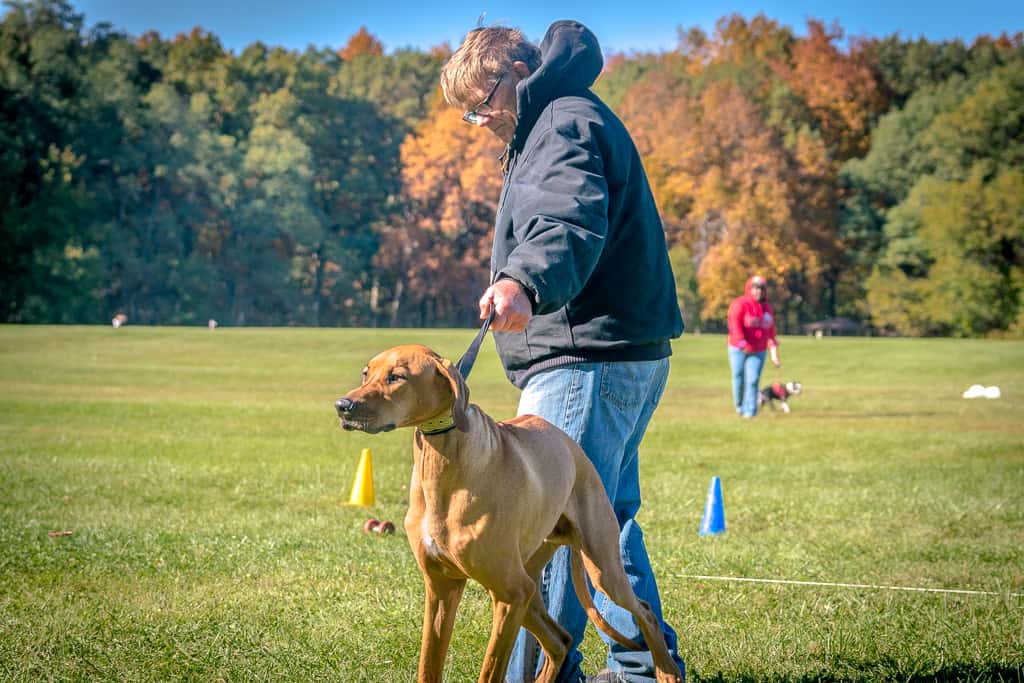 I thought my suspicions were confirmed when Eko didn't even want to walk with John to the starting area
But then the generator hummed to life and the lures fluttered
An ancient switch flipped in Eko's brain and he was completely locked in
Eko ran wild! It was such a joy to see him fly around the course
Next up was Kali
Like my two, Kali is quite social. She stopped mid-run to say hello to a passing couple, so John got her back on course
And where was Penny during all this? Losing her mind, of course.
Can you tell she wanted to run?
There was never a doubt here, Penny gleefully dashed around the course
After our runs we continued the family reunion by catching up with John's other pups.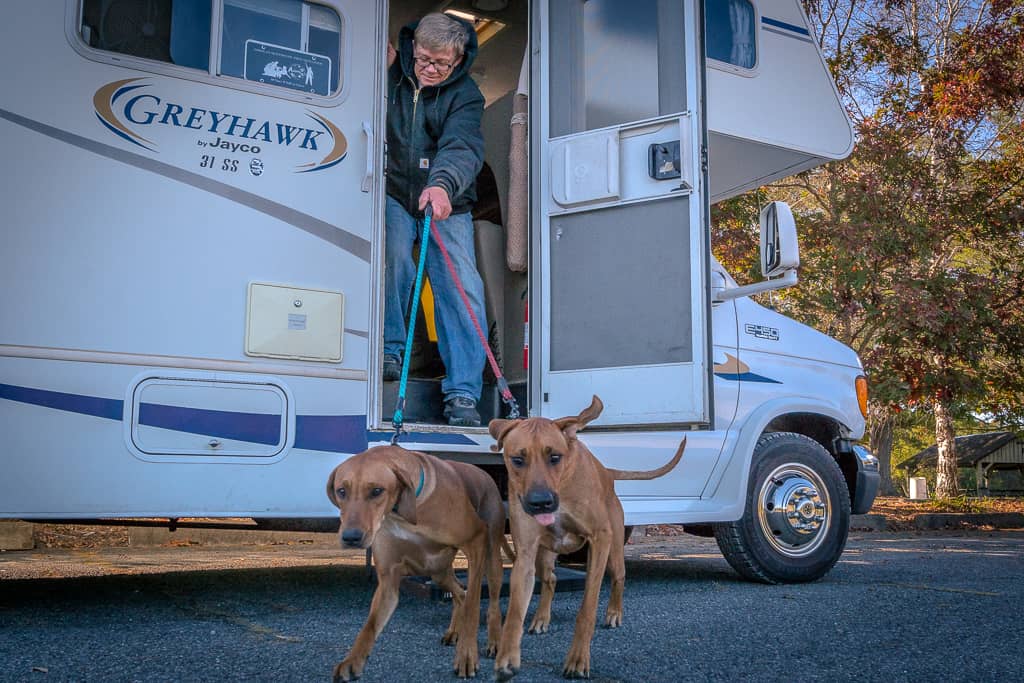 Enzo and Vera are John's youngest. I think he could have saved on gas by hitching these two to the front of his motorhome
And why does that face look so familiar? Because it's Molly, Penny's mom!
After an awesome afternoon it was time to head home. We posed for one last photo with Kali, Eko, Penny and Bullitt.
And in true dog fashion, the pups managed to look everywhere but at the camera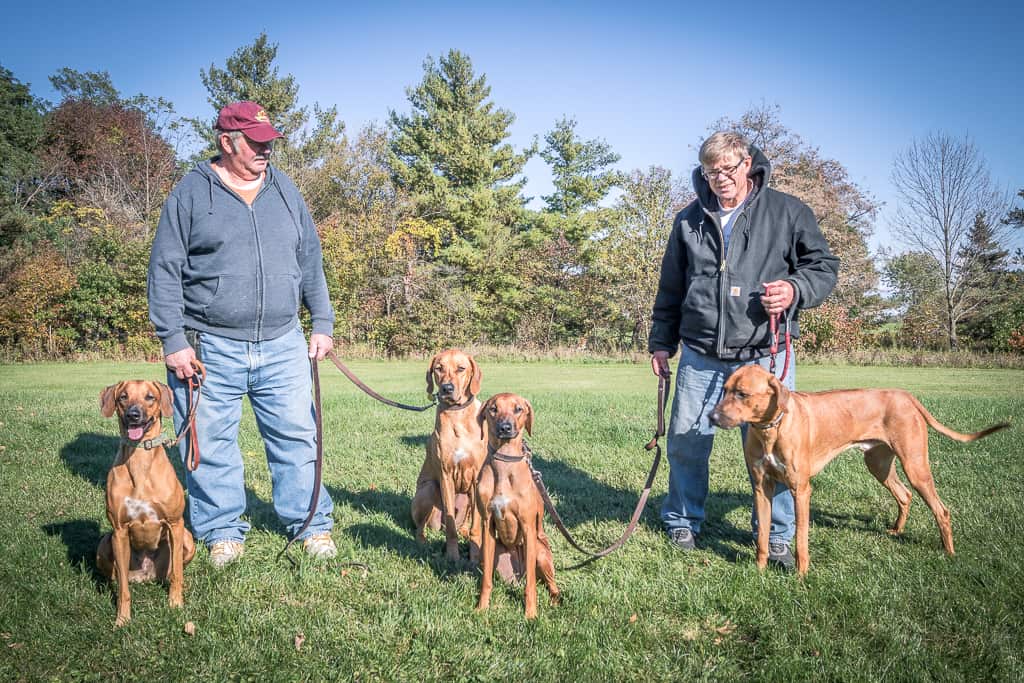 Three out of four facing the camera, not bad!
From start to finish we had a perfect fall afternoon with perfect company. Thanks to Max for organizing such a fun meetup and to John for making the trip.
Check back tomorrow for some video of the pups in action.