So right on schedule, Eko and I got off schedule here in Concord.  We were supposed to make a day trip to Dog Mountain in Vermont, but we didn't get out early enough, so that trip is now going to happen on Friday.  If you don't know about Dog Mountain, you can find out more
here
.   Let me know if you want Eko and I to leave some love for a lost pet-friend when we visit the
Dog Chapel
. Tomorrow we have an appointment at the
All Dogs Gym
in Manchester, NH.  Eko needs to get his beach body ready for 2012, so we're starting early.  Let us know if you're around. On a side note, we did manage to find the Concord dog park!  It's on Old Turnpike Road, right at the intersection with Route 3.  The dog park isn't anything to write home about, just a smaller fenced in area, but Terrill Park also has a path along the water that offers a nice view of downtown.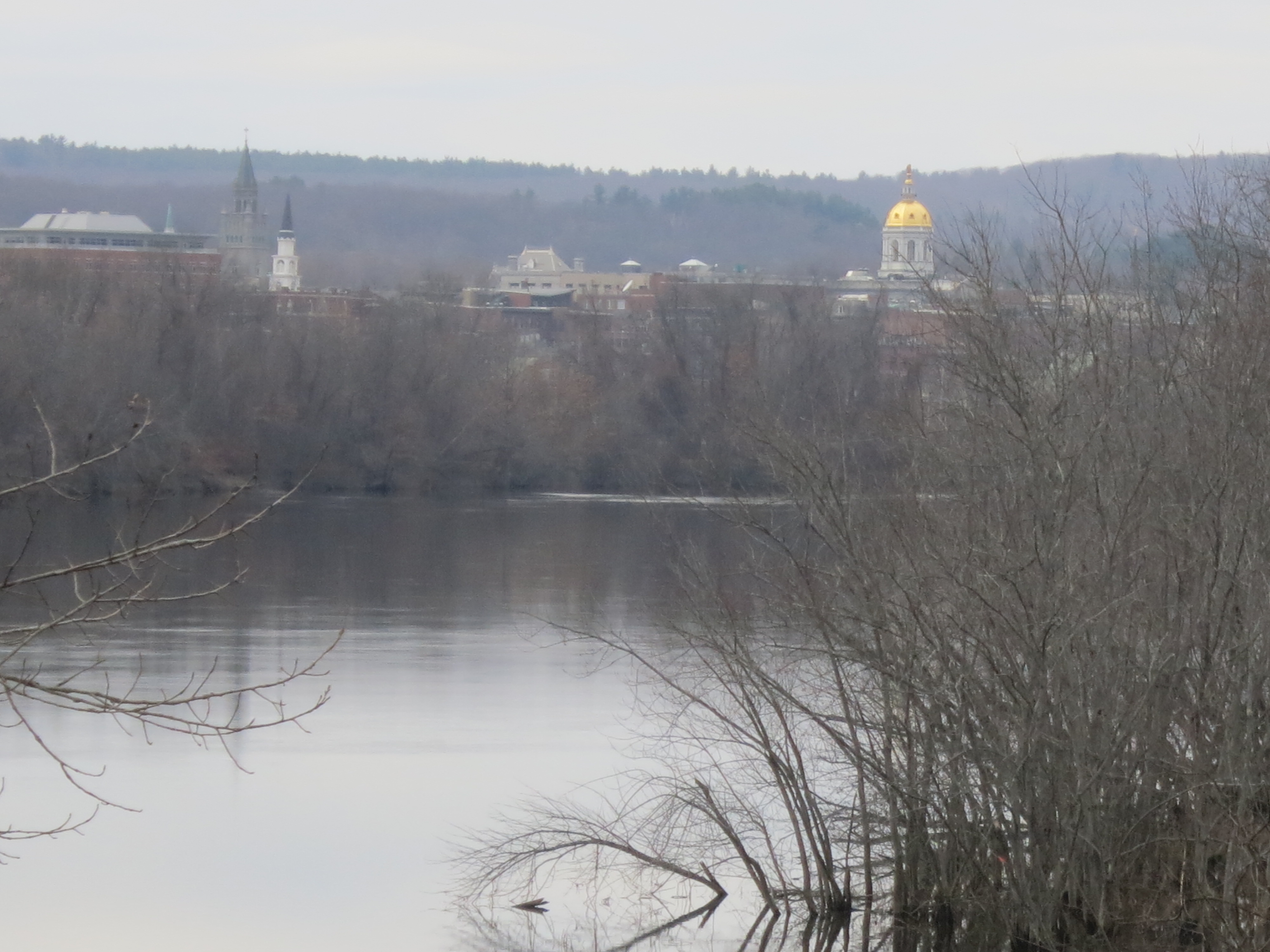 The dome was extra bright on this gray day
A lot of people have asked me about what life is like on the road, so I am putting together a video to show a day in the life of a guy and dog who live out of a car.  I will post it on Friday before we head out for Dog Mountain.