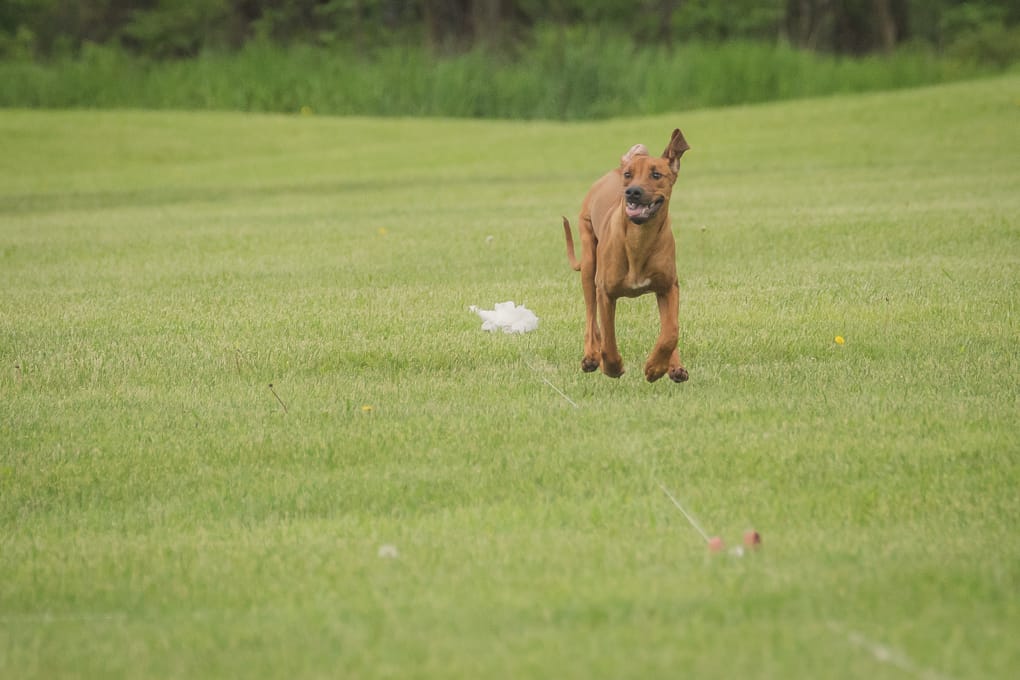 Dogs are wonderfully domesticated pets. My two easily adapt to life in a modern metropolitan city.  But inside every dog is a primal switch.  If you've ever seen it flipped – in a bloodhound following a scent, a bird dog pointing like an arrow, or a cattle dog herding – you know how incredible it is to watch that instinct at work. Largely due to Penny's reputation, we haven't had any lions in the Chicago area recently. Thankfully there is another way for my guys to embrace their inner hunter.
Lure coursing 
is a dog sport where sighthounds chase a mechanically operated "bunny" around a set course. We attended a coursing trial in Indiana over the weekend, and as expected, Penny ran wild. (I have some video of her run I'll share in a future post.) Since he's only six-months old (allegedly) Zero only ran a short-course. He chased the lure, but he also chased a butterfly and pretty much anything else that moved. He had quite the time galavanting across the field.
The event also served as a mini-family reunion. John, Penny's breeder, was there with Penny's brother, Bullitt. And our new old friend, Max, was there with Penny's sister, Kali.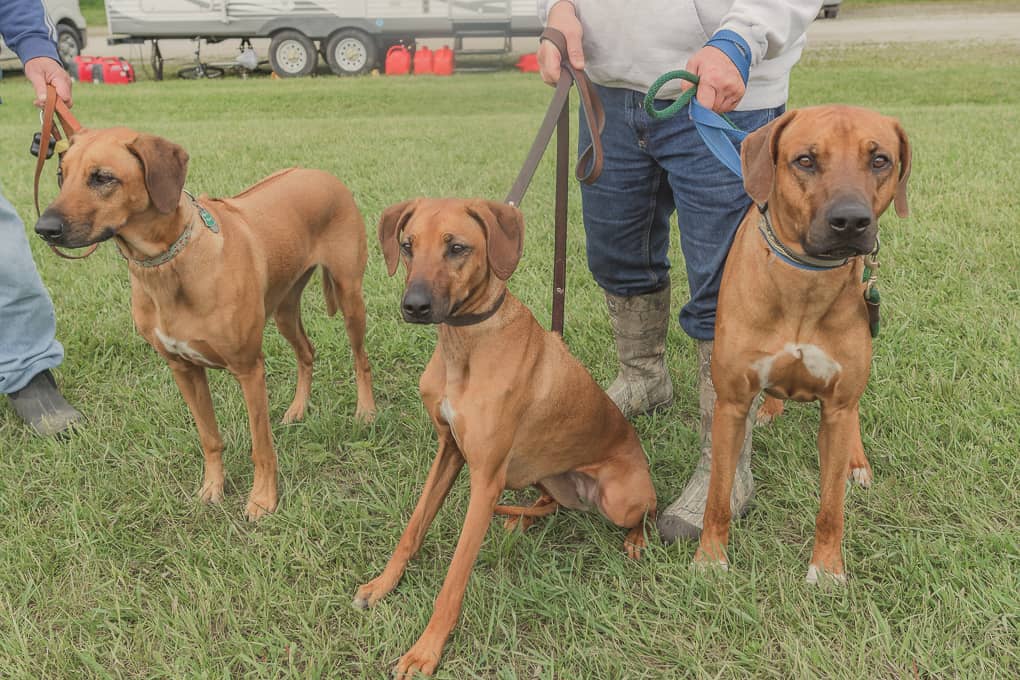 Out of their litter, Bullitt inherited the most size, Kali the most sense, and Penny the most shenanigans. The coursing was a blast, but best of all was the seven Ridgeback playdate which ensued after the trial wrapped up.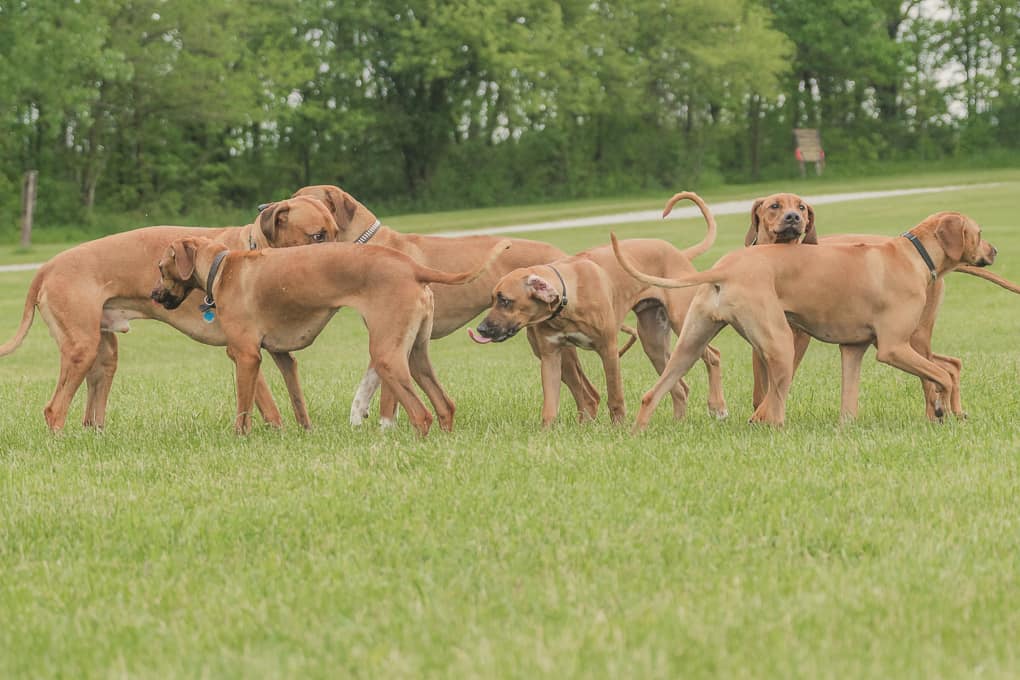 After some brief introductions, this Ridgeback pack unleashed a wild rumpus for the better part of an hour. It was such a joy to see these kindred spirits run wild.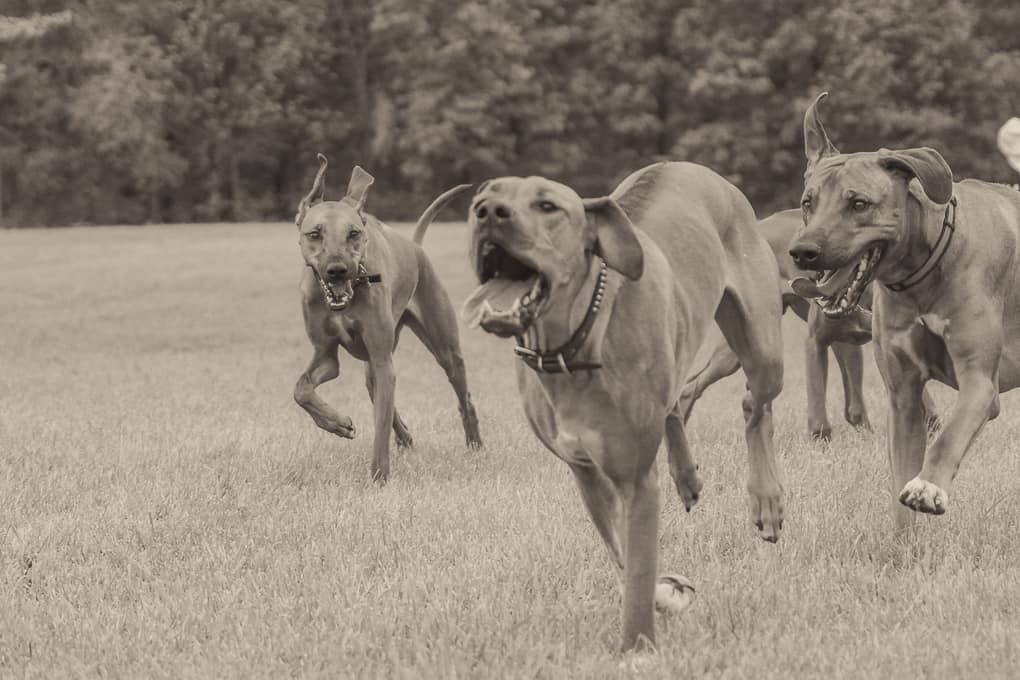 We returned that evening to our tame and comfortable apartment, where the Wild Things spent the rest of the weekend sleeping like rocks. (Sleeping also happens to be another ancient Ridgeback instinct). Great friend and great dogs made for a great time, I hope we have the chance to go to another event soon. If you're interested in lure coursing with your dog (or coursing at all, with any breed) I recommend you check out the
AKC
and ASFA sites for more info about events in your area.