One of my hopes when I brought Penny home was she would provide Eko with a lifelong partner-in-crime. I couldn't be happier with how the two have bonded, in ways both hoped for and unexpected. One of those unexpected benefits is the reemergence of puppy-like behavior in Eko.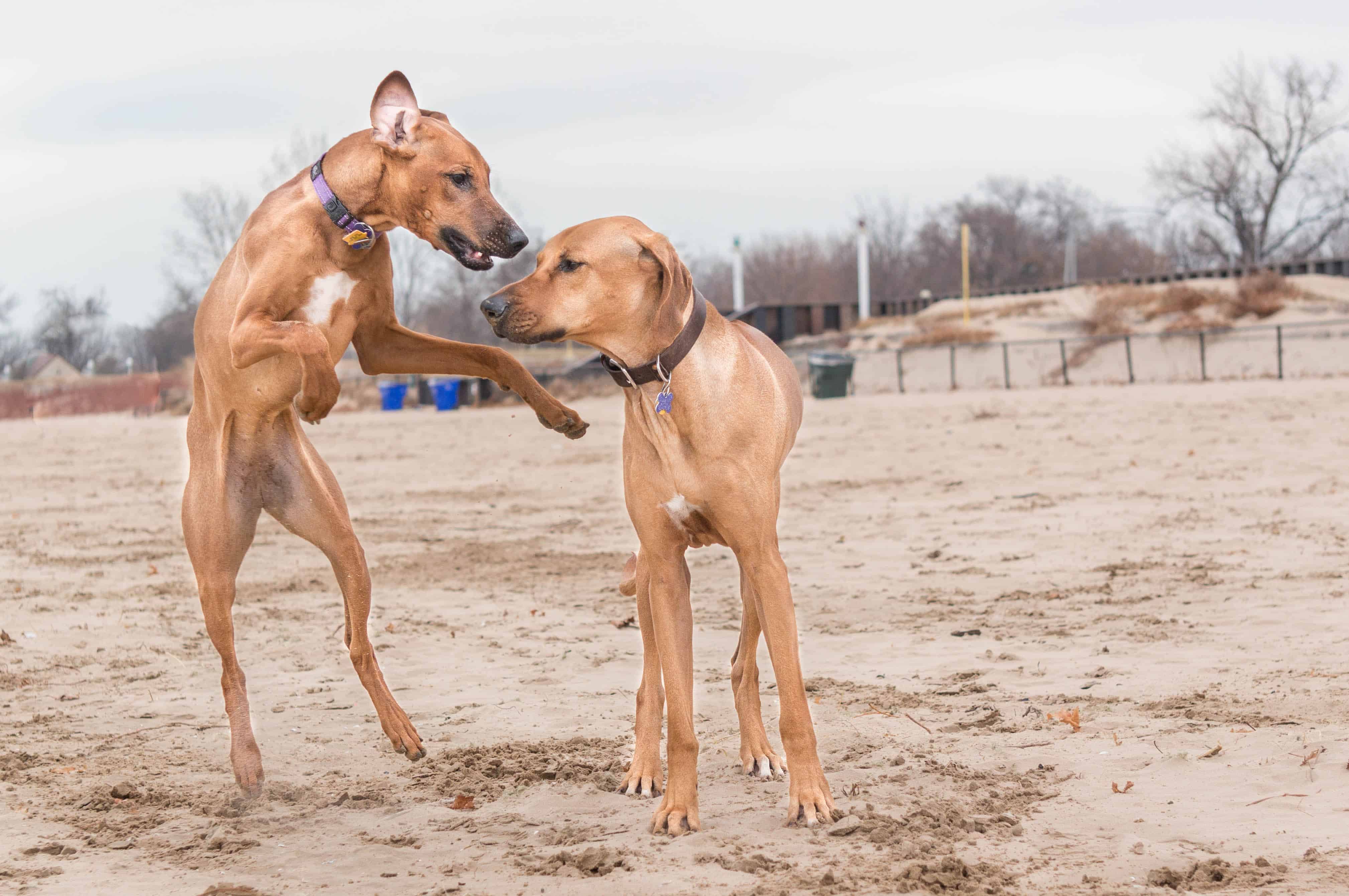 When he was a solo dog, Eko spent time at the beach either galloping gracefully or looking into the distance stoically. But Penny uniquely teases Eko into puppy play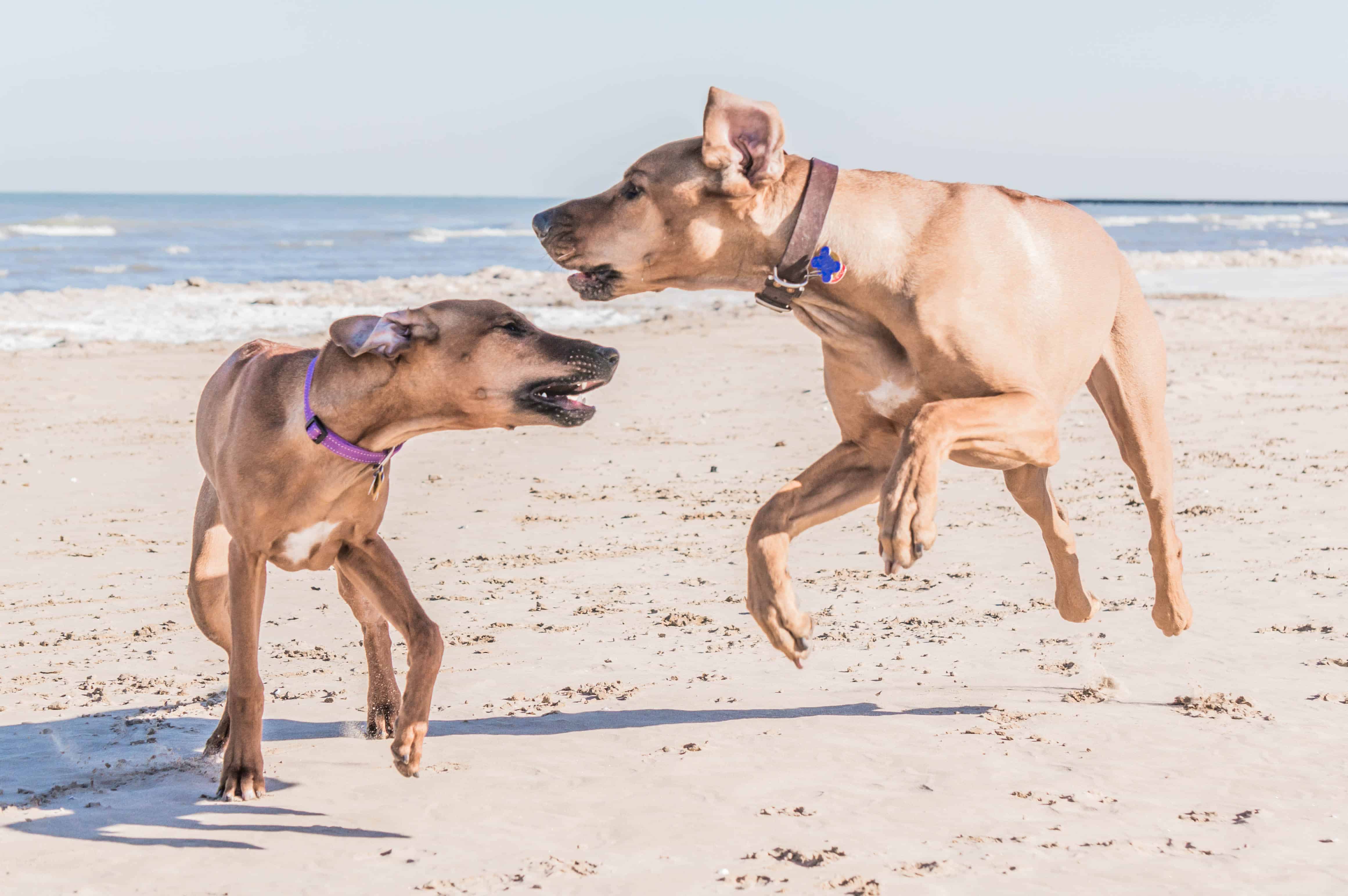 With Penny around, Eko bounces and bounds just like he did as a pup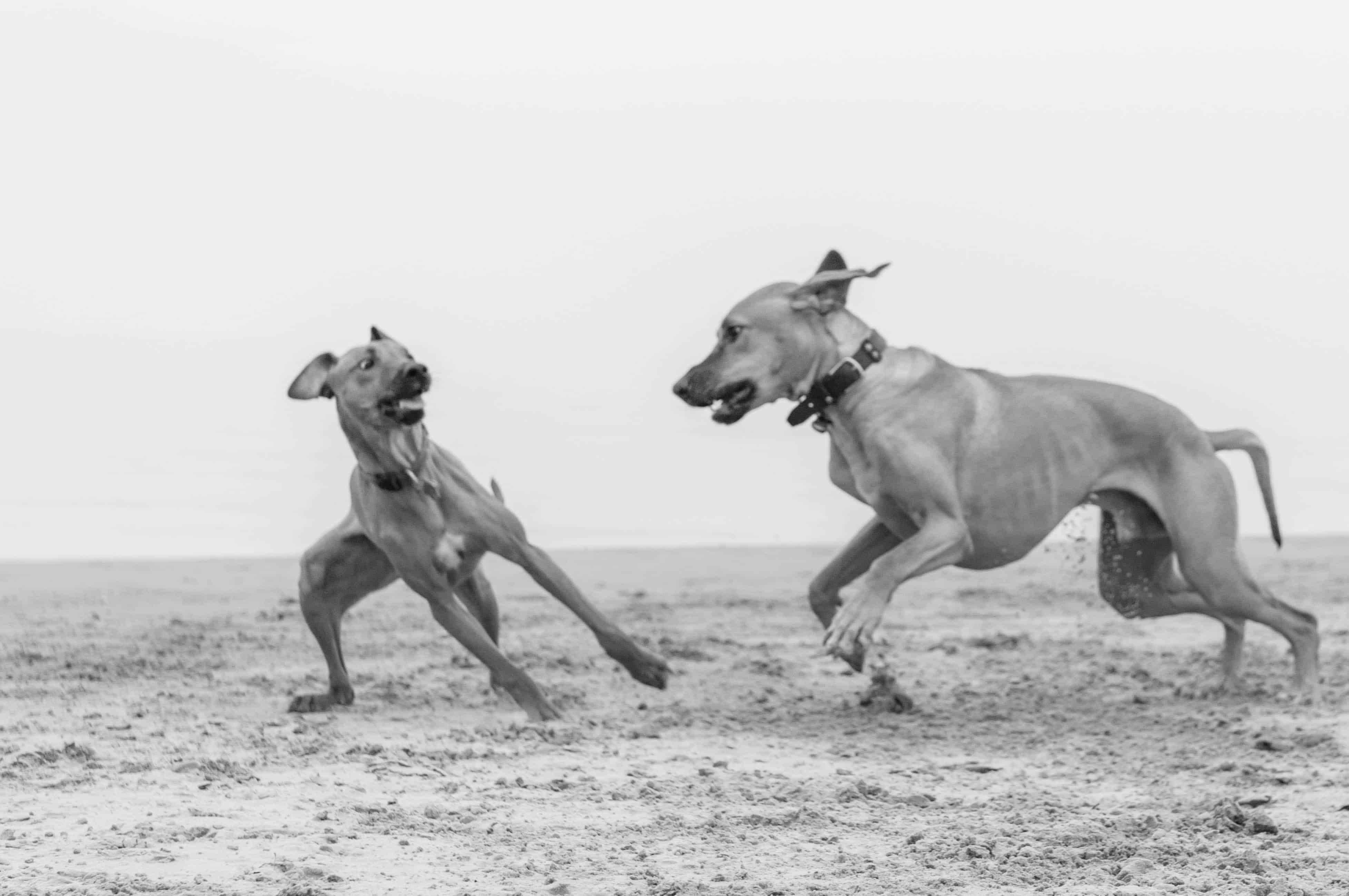 Like an older brother at the park with his little sister, Eko plays at Penny's level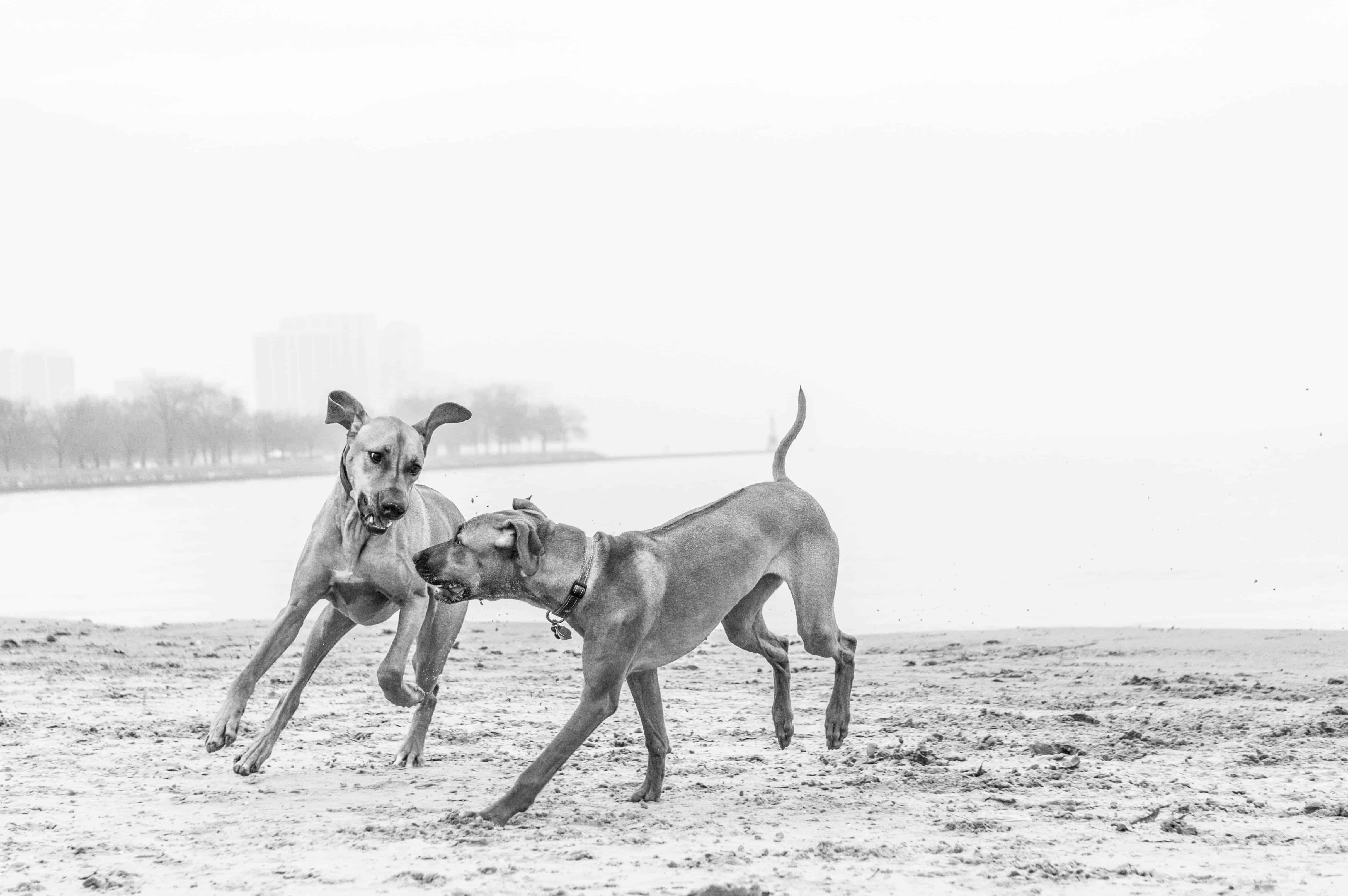 Romping like a pup half his age!
Penny also peels back Eko's years at home. A couple months ago, Eko actually jumped at the front door to go out like Penny did. I hadn't seen him do that in years! Even he gave me a startled look as if he couldn't believe he just did that.
While he was a cuddly pup, adult Eko used to groan in exasperation if anyone bugged him or moved him while he was trying to sleep. For the first couple weeks he did the same with Penny but he could only resist the puppy magic for so long. Now I'm hard pressed to think of the time where the two don't curl up on top of one another.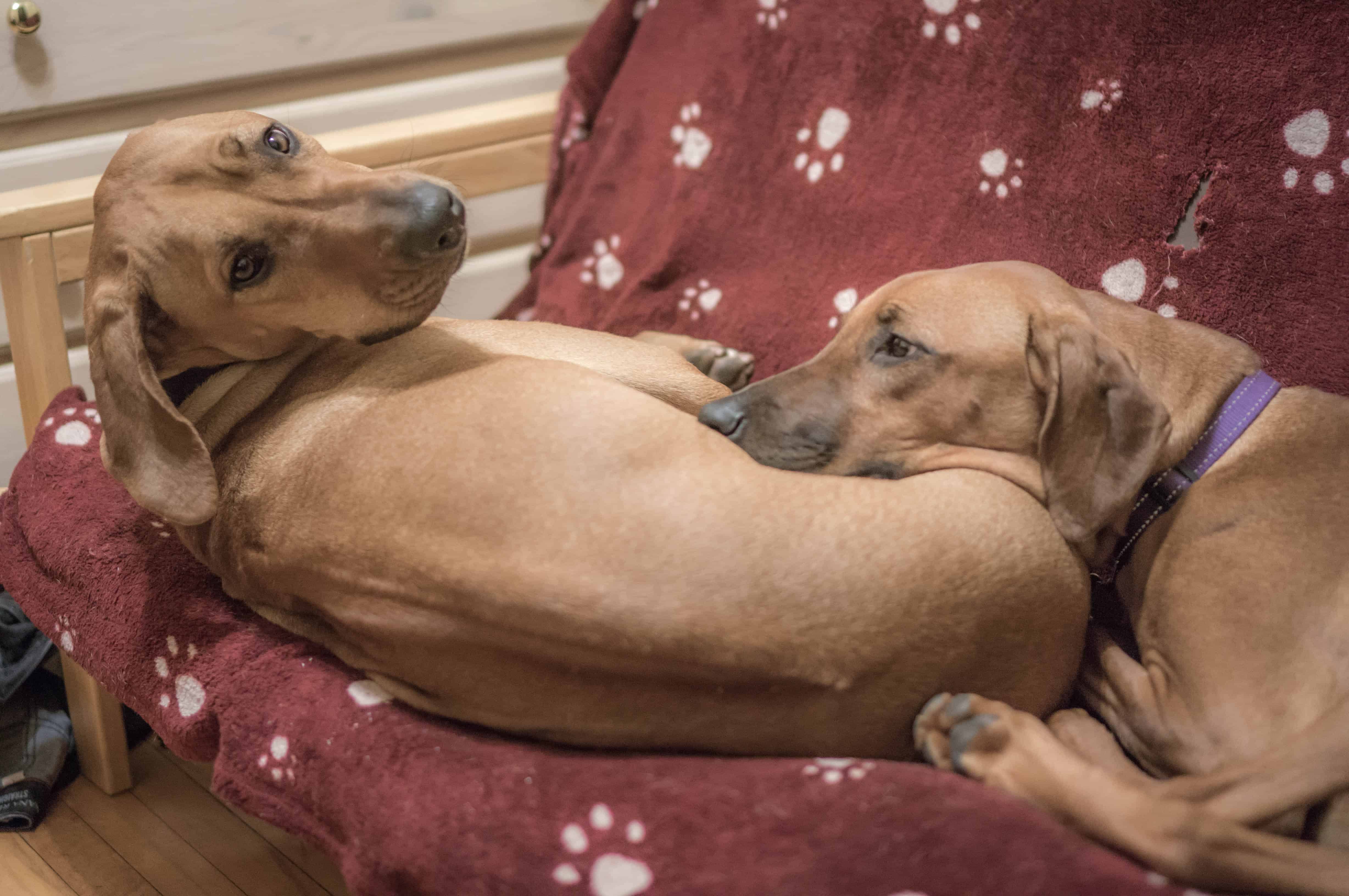 "Will, don't put this on the blog, it will ruin my tough-guy image."
My two puppies
One of the greatest gifts my dogs give me is a daily reminder to play and love with the unencumbered joy of a child. I'm happy to know Penny also gives that same gift to Eko.