Like much of the country, Chicago had its first significant snow of the season yesterday.  While I love curling up with Eko next to the fire, one of my other favorite winter activities is taking Eko for a late night walk after a fresh snow.  The world seems quiet, new and peaceful when it's just the two of us out there.
Eko loves to lift his head and take deep breaths of the cold night air
Sniffing the ground comes with its own unique challenges this time of year
Ahead of us, the world looked like a blank page where we could write a new story
But looking behind, there was always a set of feet and paws to guide us home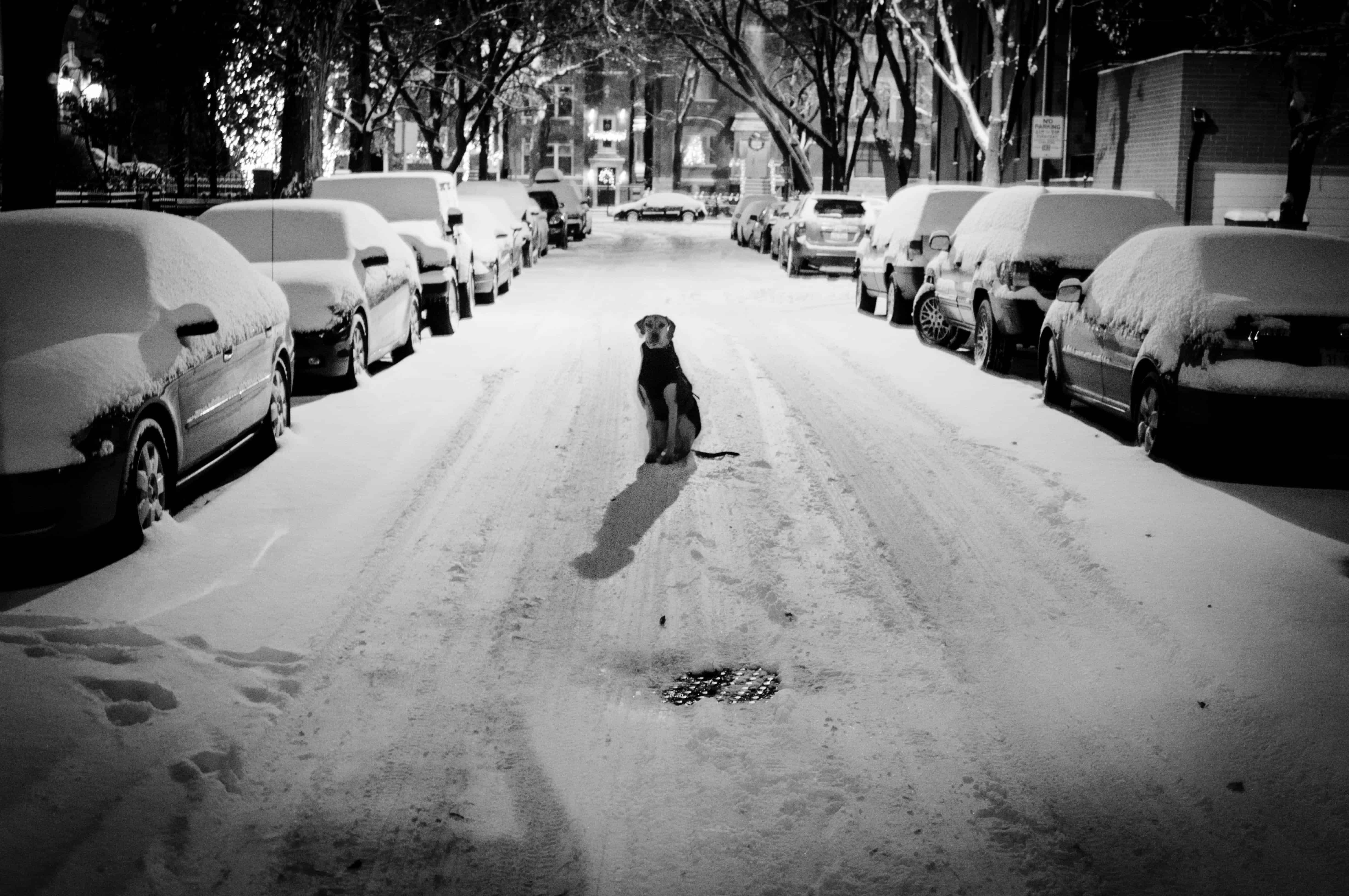 The busy streets came alive again this morning, but for just a few moments last night the entire city was ours
If you have the chance this winter, bundle up one night and take your pup for an evening stroll.  You will feel refreshed, relaxed and even more content to get back in front of the fire!