Penny is smack dab in the middle of her "teenage" phase. Like most teenagers, Penny believes she knows everything and she believes she's the coolest, toughest pup on the block.
Pure teenage self-confidence
At the dog beach, Penny's teenage arrogance manifests as her setting the pace with her playmates. She charges, bounces, chases and struts on her terms and you better fall in line!
But like all teenagers, Penny has a lot to learn. There are some hard lessons I just can't teach her. Luckily there are a few veterans at the dog beach to help educate my rabble rouser.
Penny tried to goad this tiny guy into running away
She bounced and growled and showed how big she was, but he didn't move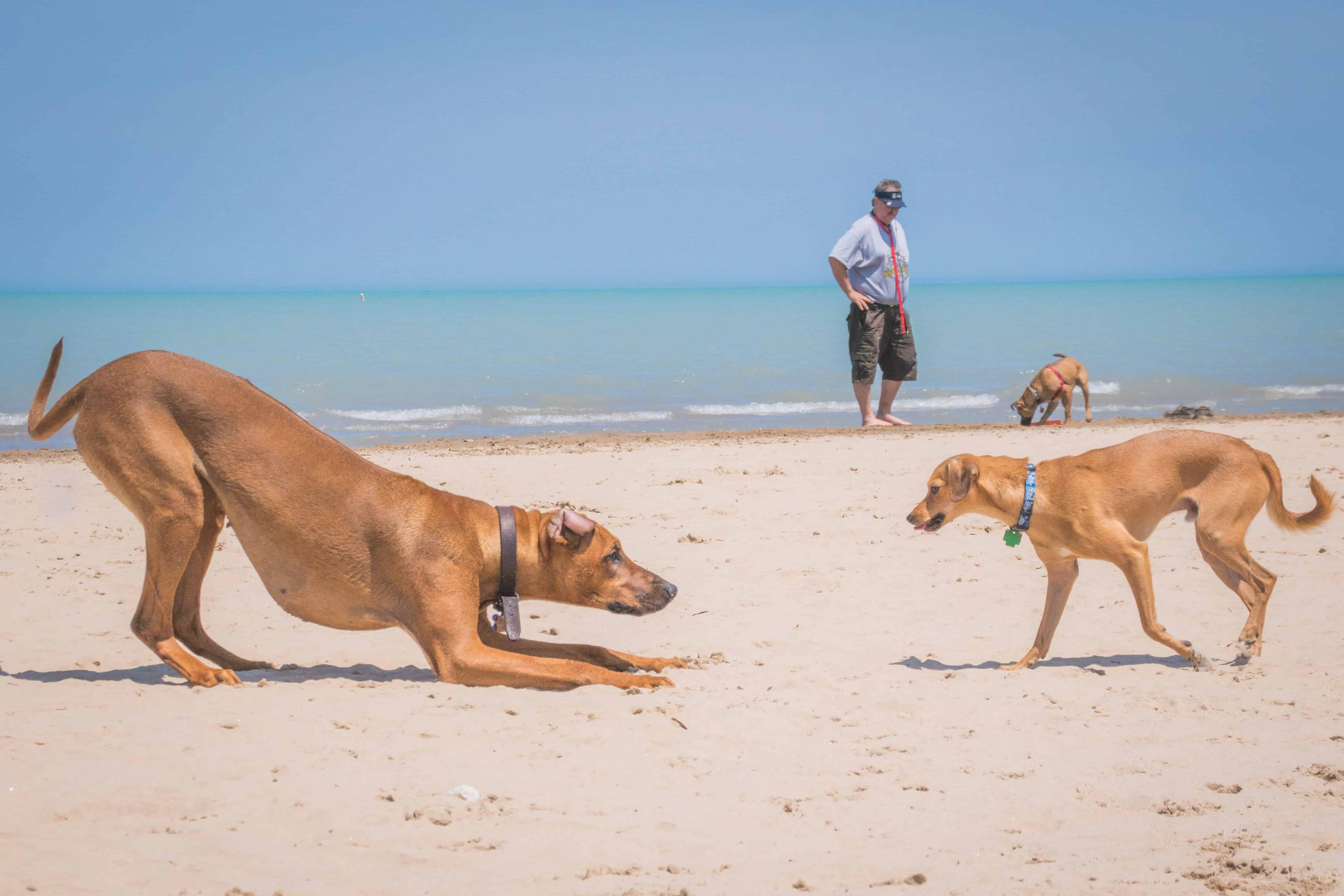 So Penny broke out her fiercest "you don't want to mess with me" pounce-stance
At which point the little vet marched right into the belly of the beast
"I been dealing with young punks like you since before you were born…"
The little guy completely called Penny's bluff and she froze. But the lesson wasn't over, and I got to enjoy my best laugh of the day at Penny's expense.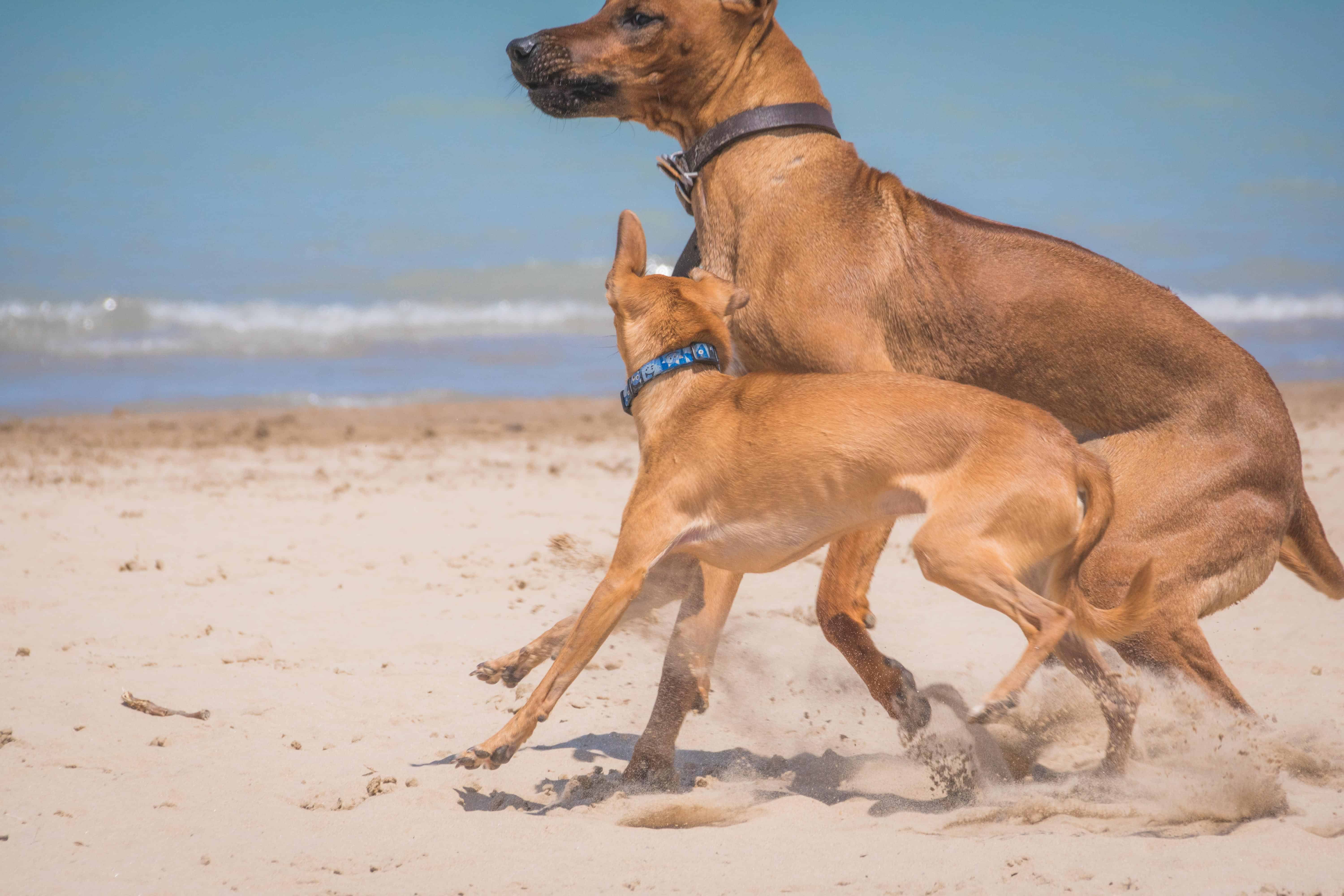 "Get off my lawn you no-good teenager!"
Penny sprinted away at full speed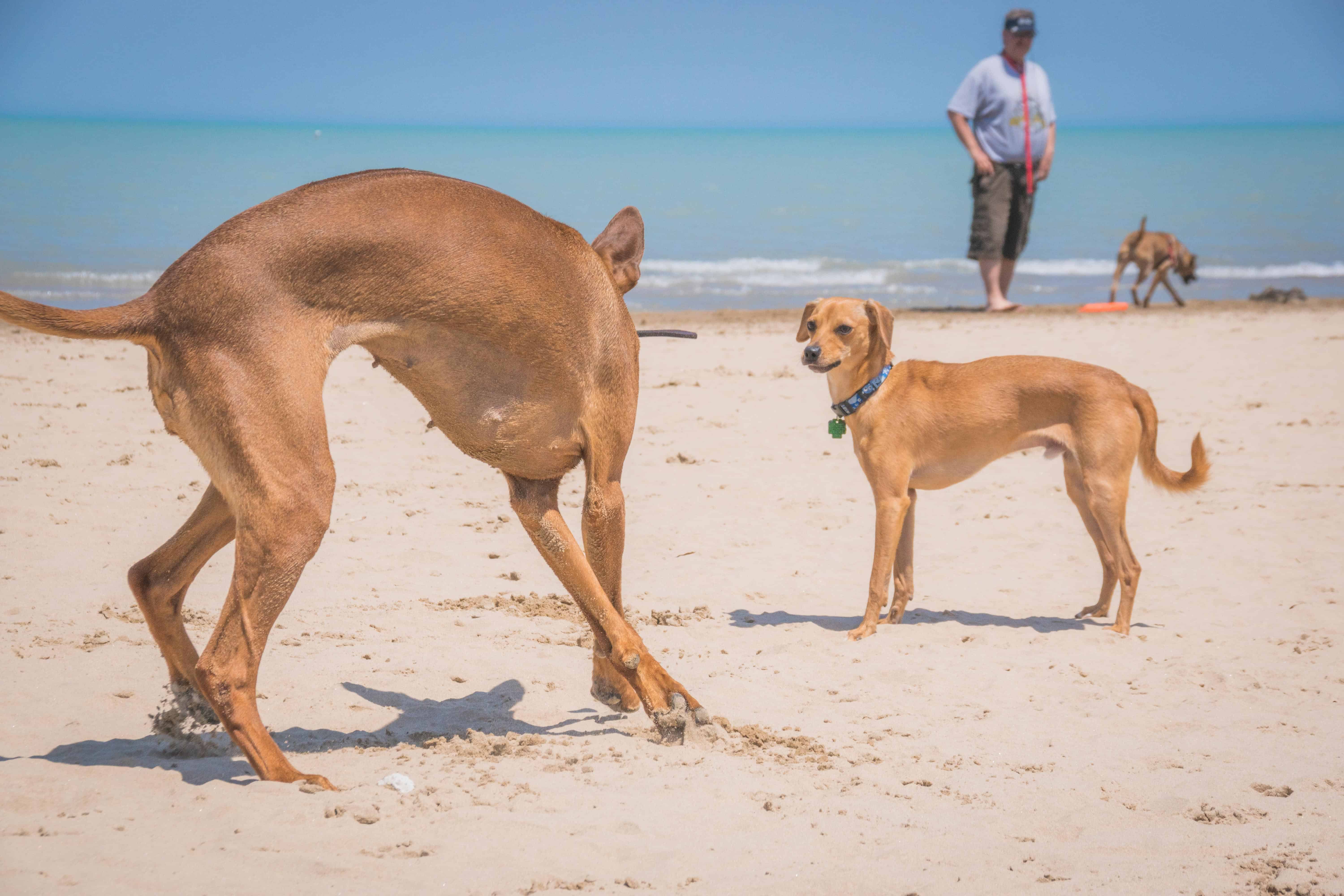 And for the rest of our time at the beach, anytime my little pal stared at Penny she turned the other way
I love Penny's confidence and spirit, but it's also important she minds her manners. It's good to have tiny heroes like my pal at the dog beach to help give Penny a reality check. She'll certainly be more careful next time she asks a small dog to play!