Where'd the lake go?
The snow finally hit Vermont, but with his freshly minted Canadian jacket, Eko was ready.   We zipped up and headed over to the
Colchester Causeway
trail to explore.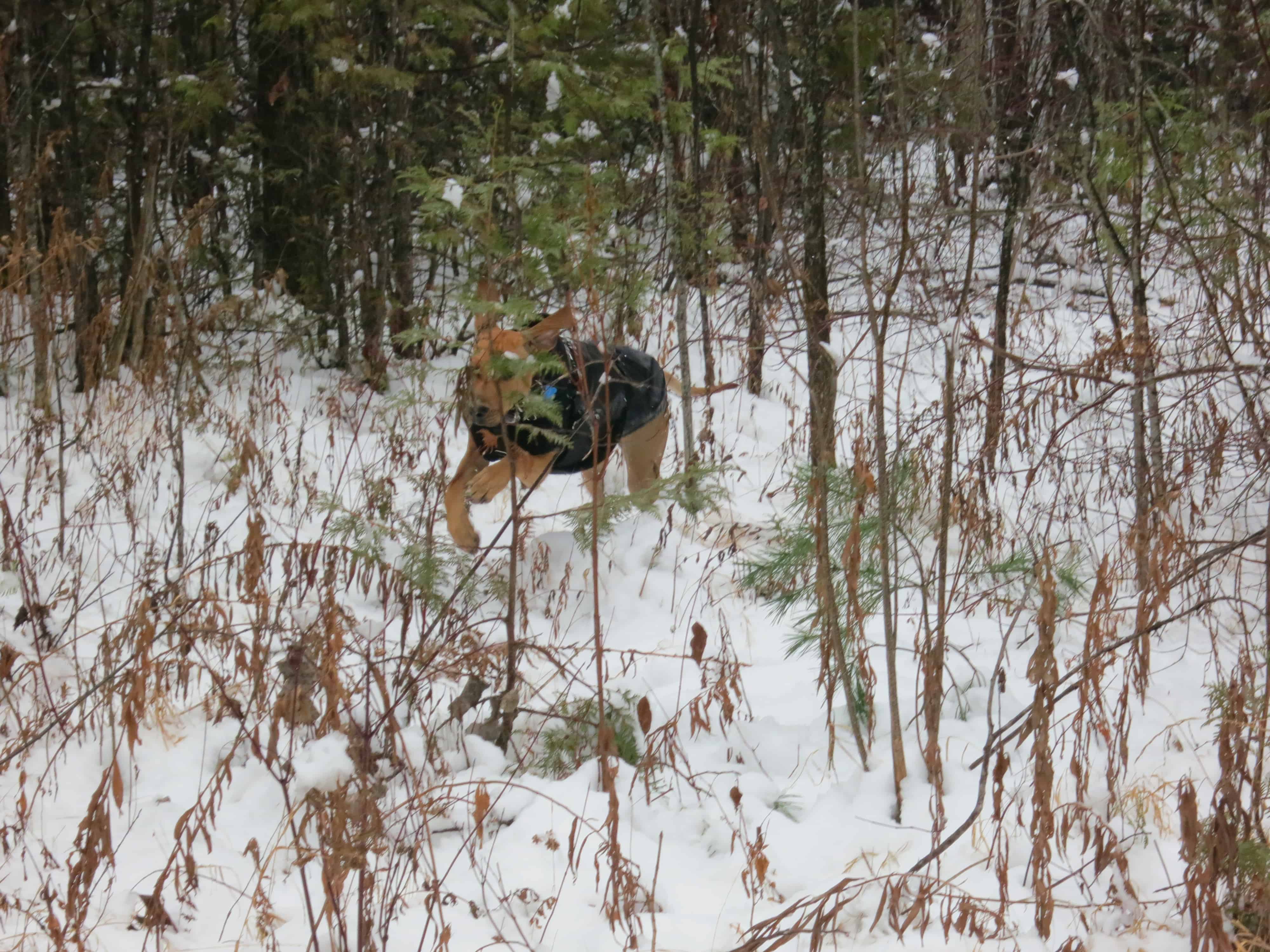 Eko practiced his ambush hunting technique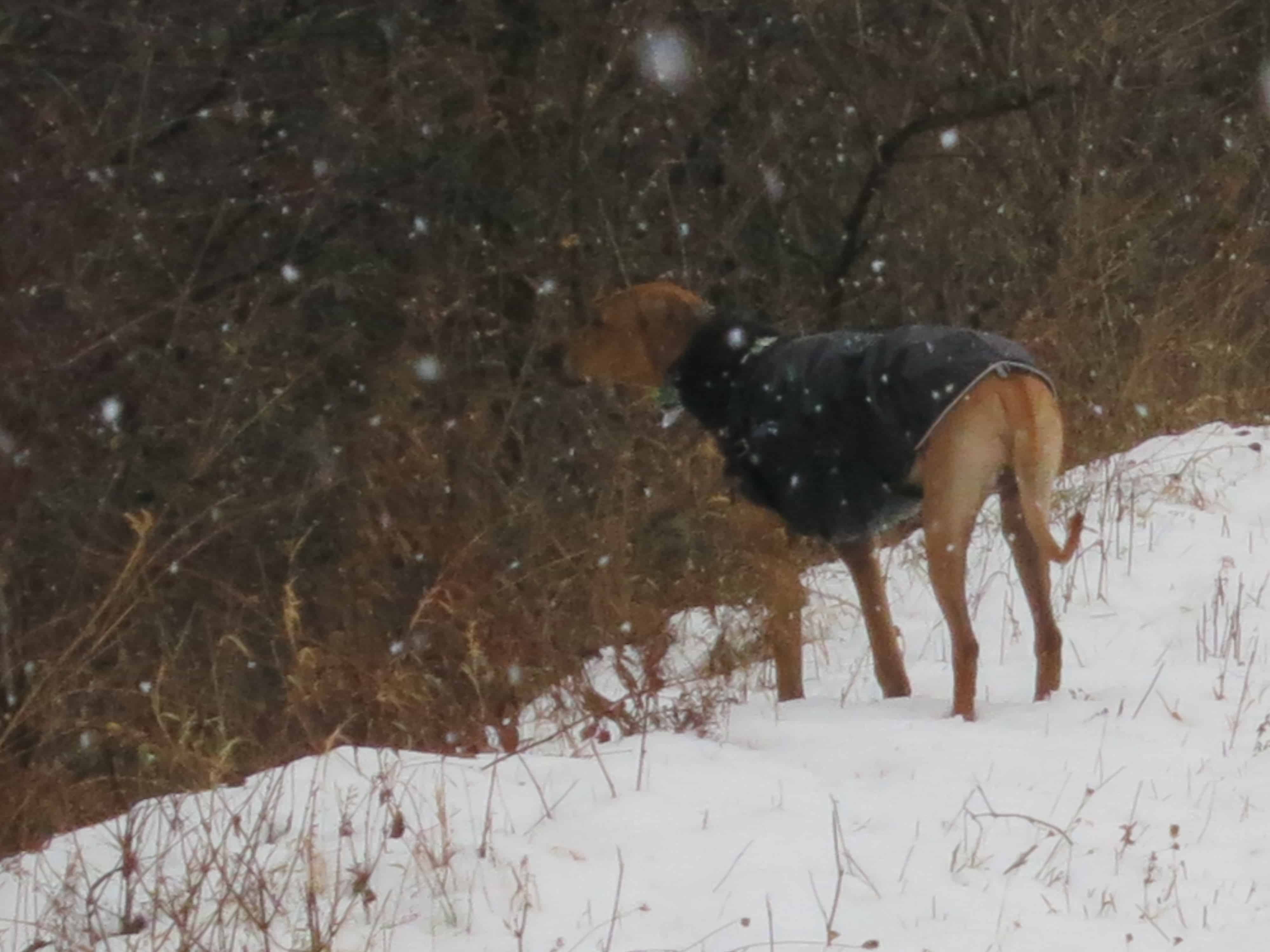 But alas he could find no reindeer to try it out on
The walk out to the causeway was nice, but as soon as we stepped out into the lake we were beaten up by driving snow and huge gusts of wind.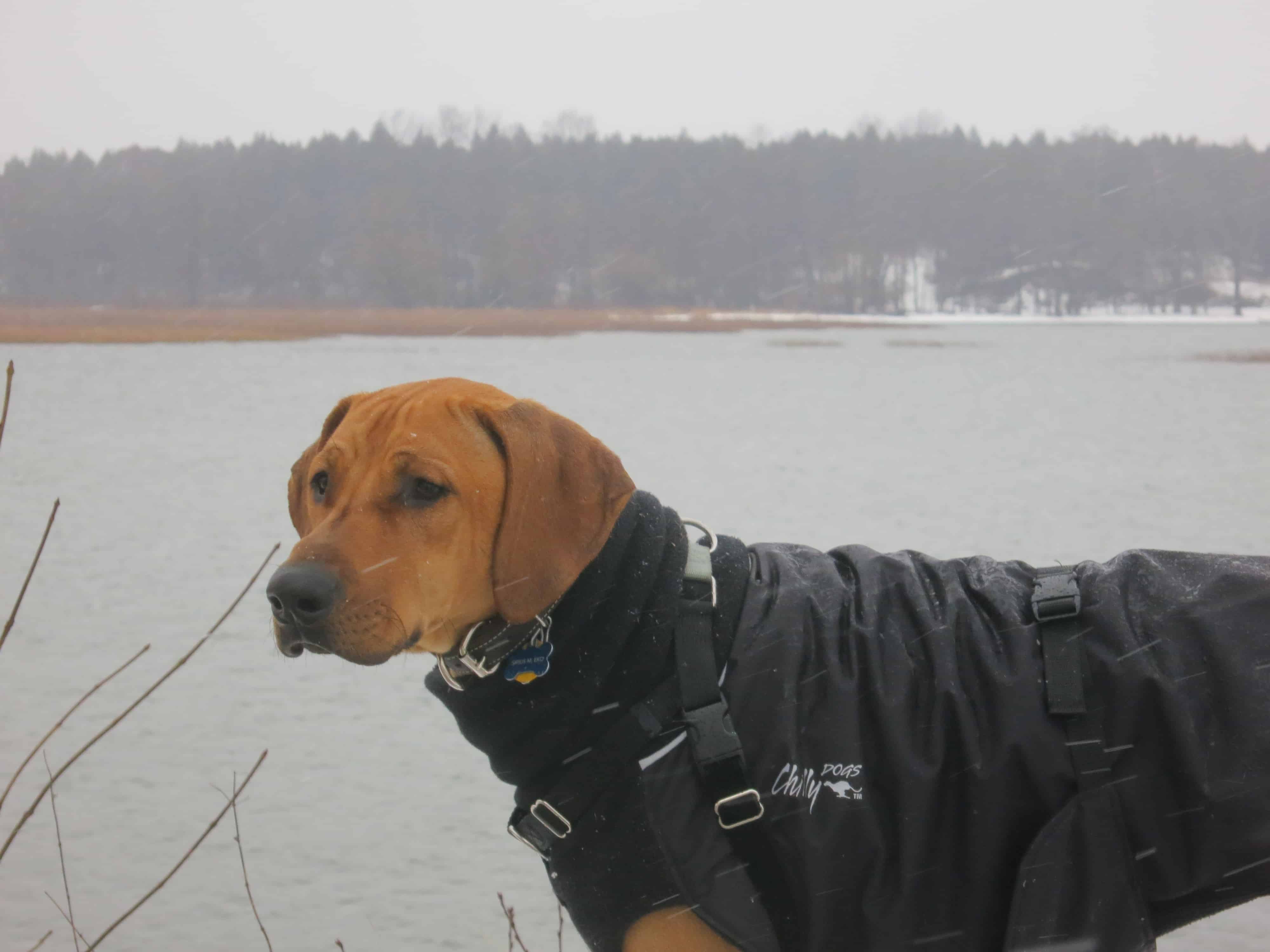 We managed to get one photo in the middle of the causeway before we bailed
It would have been great to walk the entire causeway, but since it felt like Satan himself was attacking us, we decided to make tracks.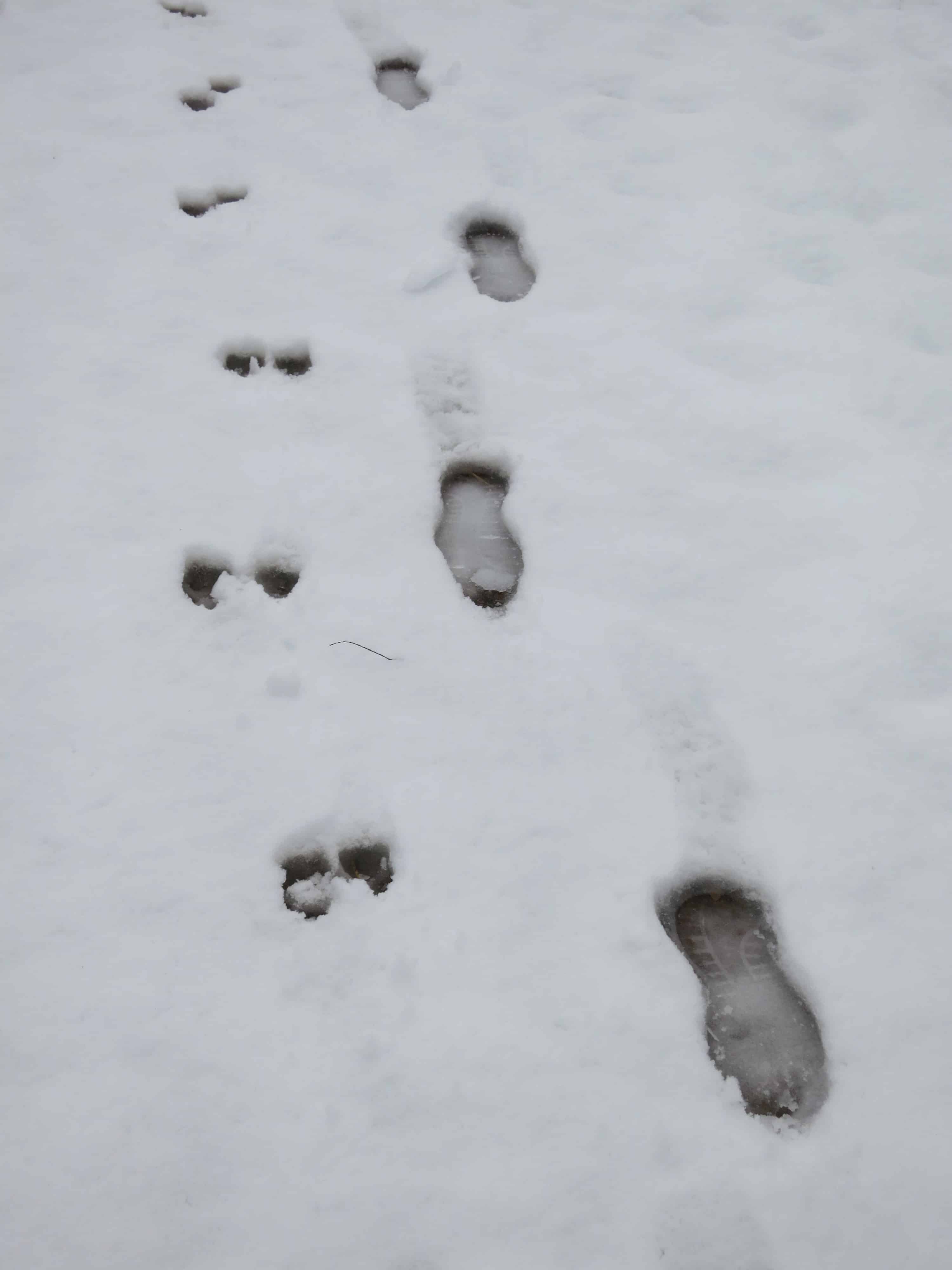 Not surprisingly, our tracks were the only ones on the trail that day
After enduring the cold, the team universally agreed that our next stop should be indoors.  The
Magic Hat Brewery
is just a few miles from downtown Burlington and that seemed as good a place as any to warm up.  Magic Hat welcomes dogs with open arms, but unfortunately Mr. Eko isn't 21 yet so he wasn't able to sample any of their wares.  Eko did however enjoy getting to take his first tour of a brewery.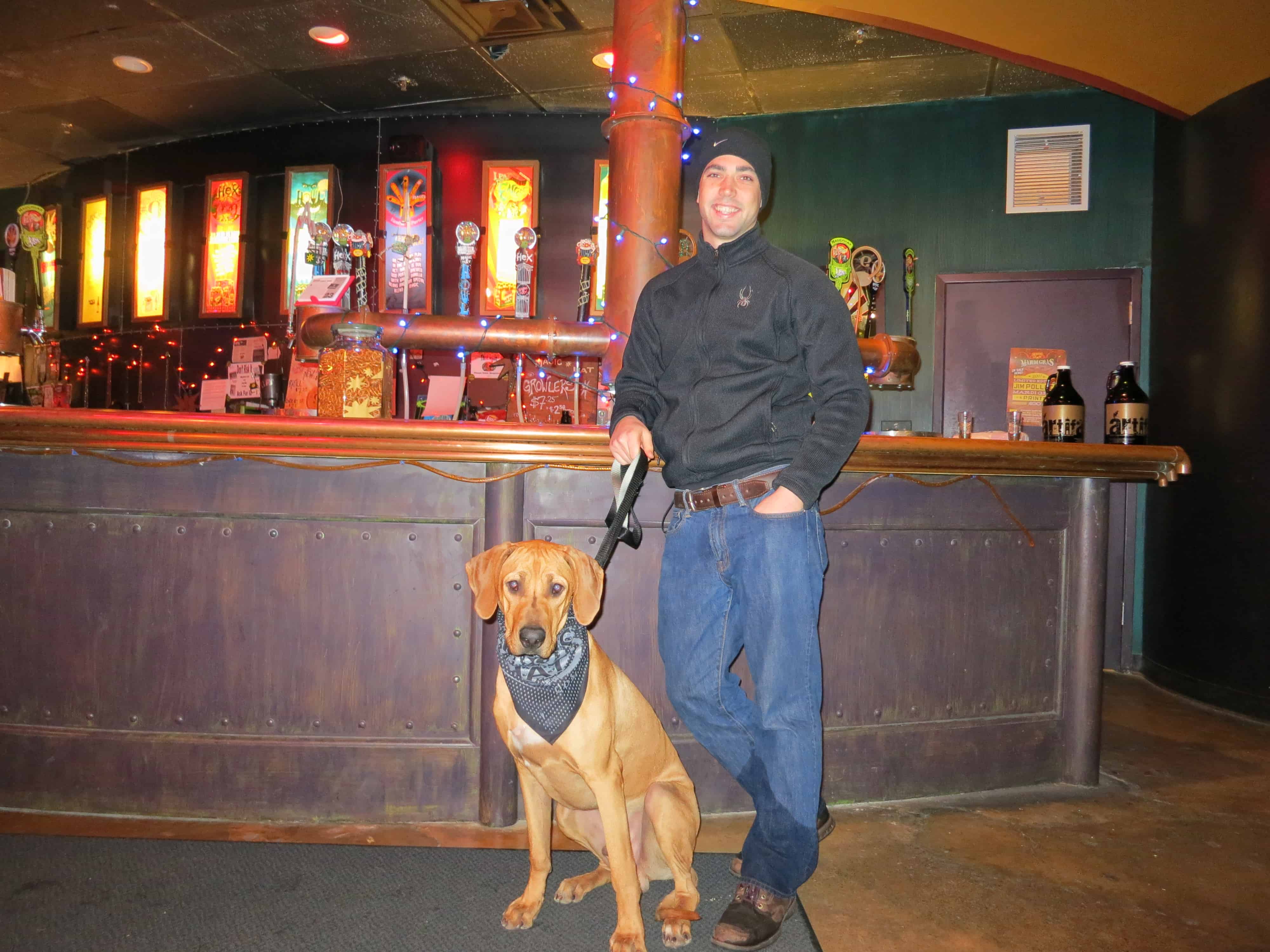 Not a bad way to warm up
Before heading back to our hotel I tried to convince a manager at Ben & Jerry's to let me take a photo of Eko behind the counter, but she was unconvinced by my argument that she should let us do it because it "would be awesome!"  Oh, well.  You can't win them all.  It was time to pack up and get ready for our next stop – Boston – it's gonna be wicked sweet.  Eko and I are Yankee's fans, but we'll try to not hold that against the pet-friendly places we find in Bean town.   We have already got a number of great recommendations from readers, but if you have any suggestions for what we should do in Boston, be sure to leave us a comment here or send as a tweet
@WillandEko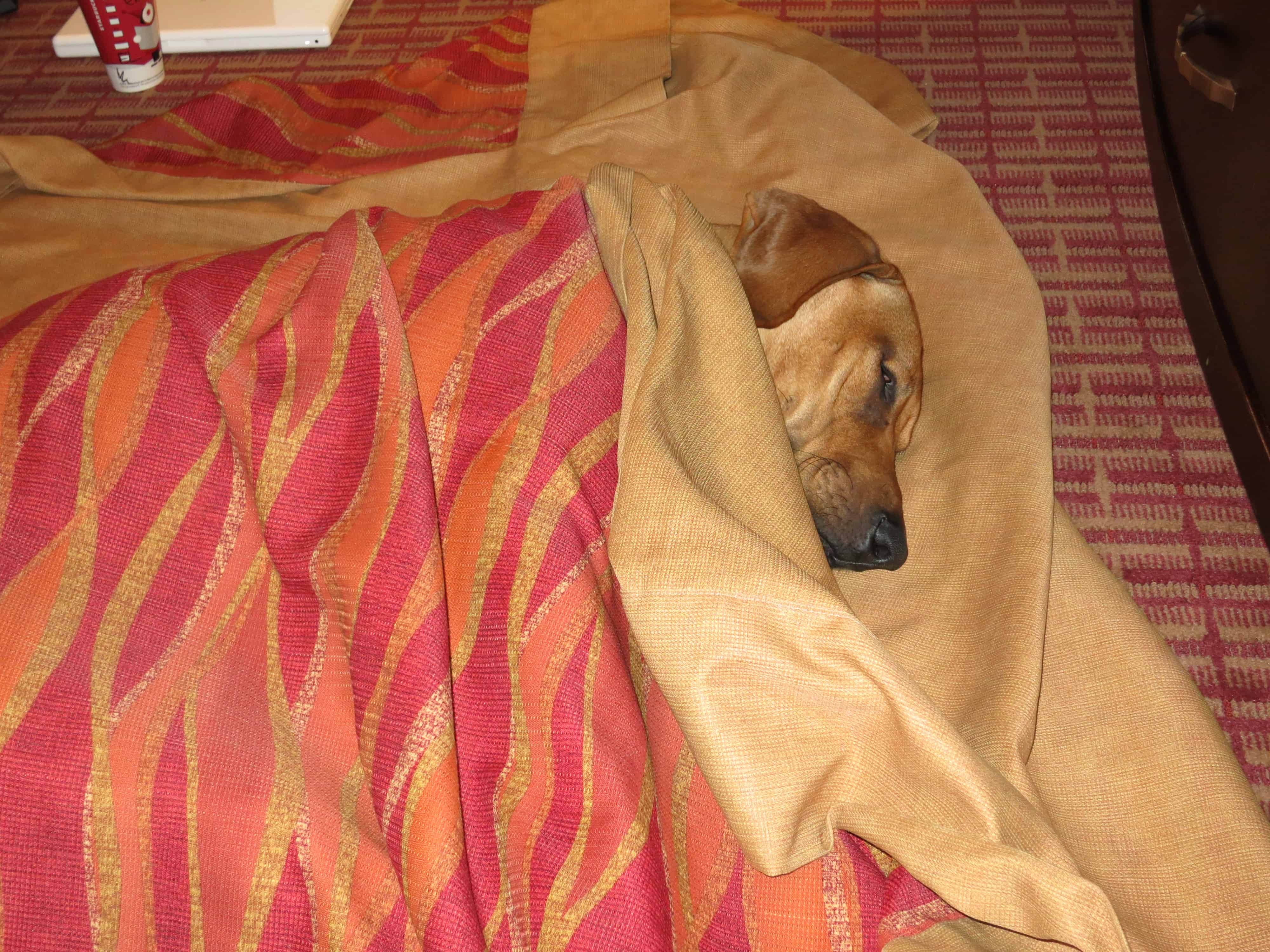 Anybody else notice that I do all the packing and Eko does all the sleeping?