After a beautiful weekend at a friend's wedding, I spent all day Sunday traveling back to Chicago.  I'm always exhausted after a vacation and feel like I need at least a day of vacation from vacation in order to charge my batteries.  Turns out that feeling is not unique to humans because when I picked Eko up on Sunday night I could tell that he was absolutely whipped from his
weekend with Riley
. We both trudged up the stairs to the apartment and Eko flopped immediately on to the floor while I sank into the couch.  Eventually we both managed to drag ourselves upstairs for bed.  Normally I have a strict "No dogs allowed" policy on my bed because Eko usually sleeps like a sprawled monster.  However, sometimes you just have to bend the rules.
Happy to be home, Eko quietly curled up and was fast asleep before I even turned the lights out
On most mornings Eko springs to life, ready to attack the day
This morning, the usual enthusiasm was just a bit lacking.  From us both!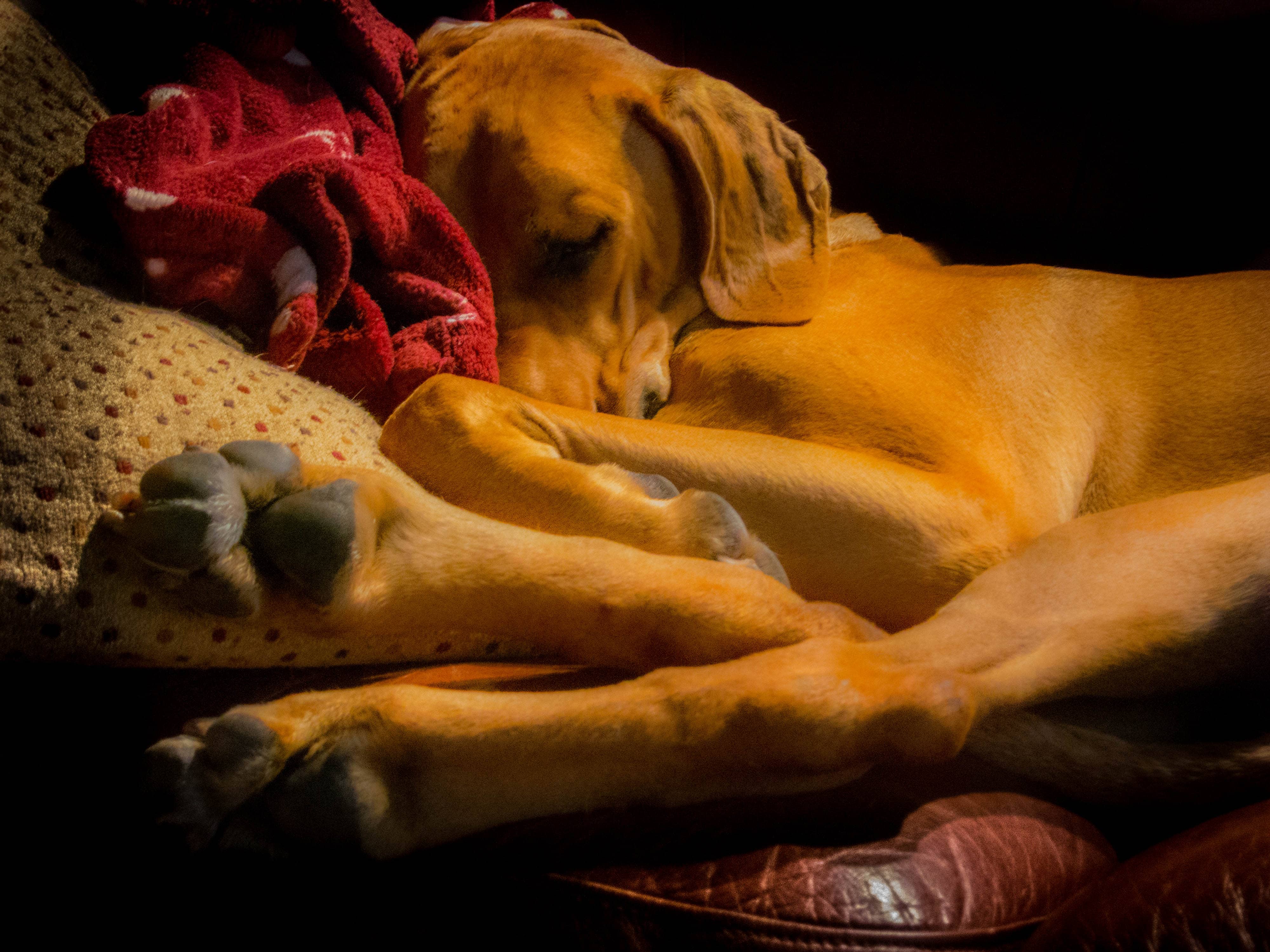 Eko is currently crumpled into a ball on the couch, snoring with reckless abandon
Having fun can be hard work, and I imagine Eko will spend the rest of the day in the glorious act of doing nothing.  He will need all the rest he can get because tomorrow we leave for New Jersey.  We haven't been home since December and Eko will need to save his energy for playtime with Scout and Dutch.
Off to unpack and then pack all over again!