Eko and I have stayed in some really great hotels during our trip, but this week we're switching gears and enjoying some quaint bed & breakfast living.  We're staying at the
John Rutledge House
, one of Charleston's many dog-friendly B&Bs.  Our welcome packet included dog treats for Eko along with a list of dog-friendly locations to check out around the city.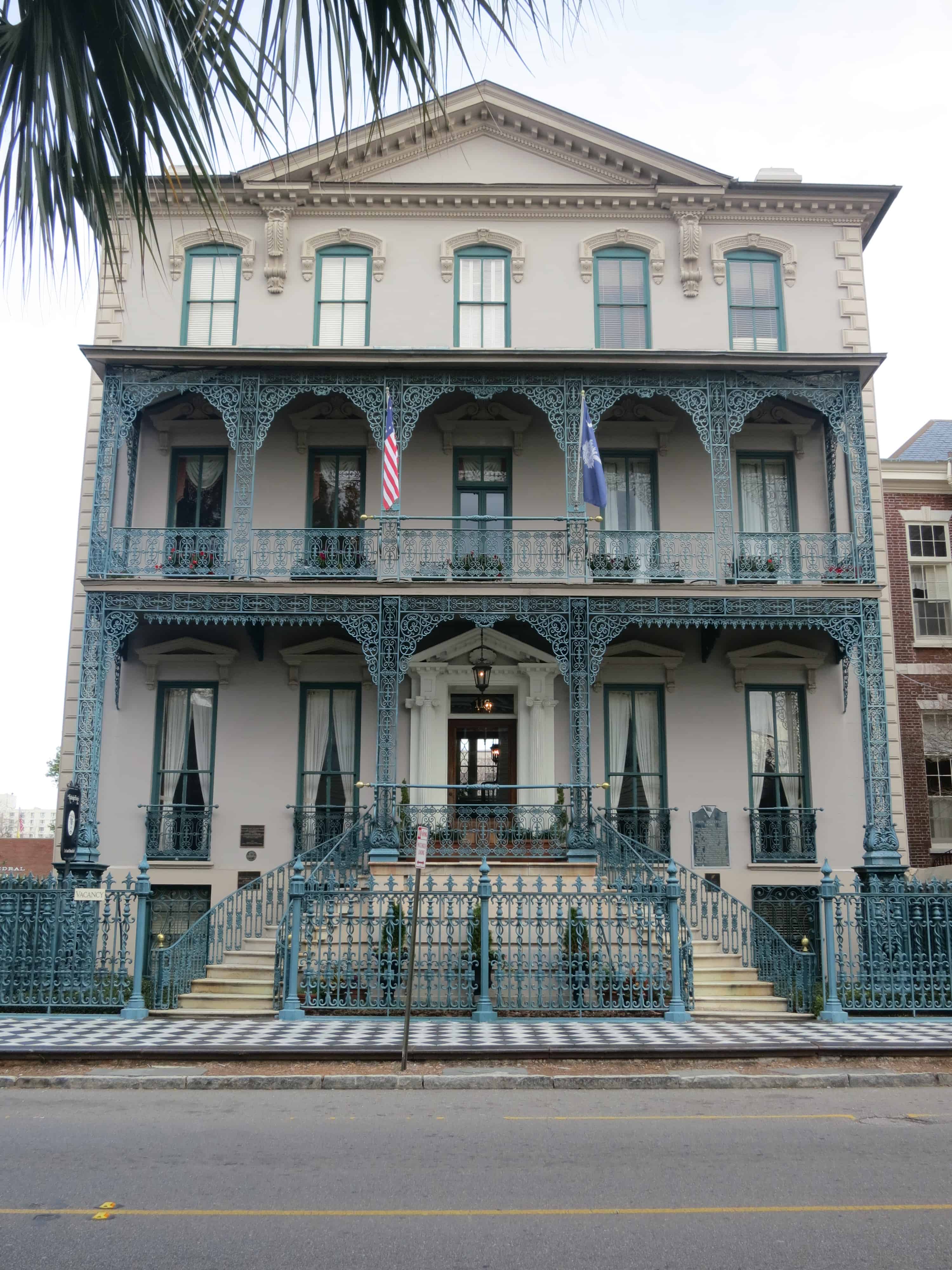 Who would believe such a classy place allows dogs? Or people like me?
We've only been in town for a day, but we are definitely enjoying the change of pace.  As you can see, Eko has settled right in –
Southern Comfort
One of the most important rules for adventure is that you need socks, and currently I am all out of those.  So after we hit the laundromat, we're off to the James Island Dog Park.  We already have a ton of great suggestions for places to visit in the area, but if you have a favorite pet-friendly spot near Charleston be sure to let us know.