The winter weather continues to yo-yo here in Chicago, and this week we have temperatures as high as 40F. The fluctuating weather gave Penny the opportunity to learn her beloved beach is not gone forever.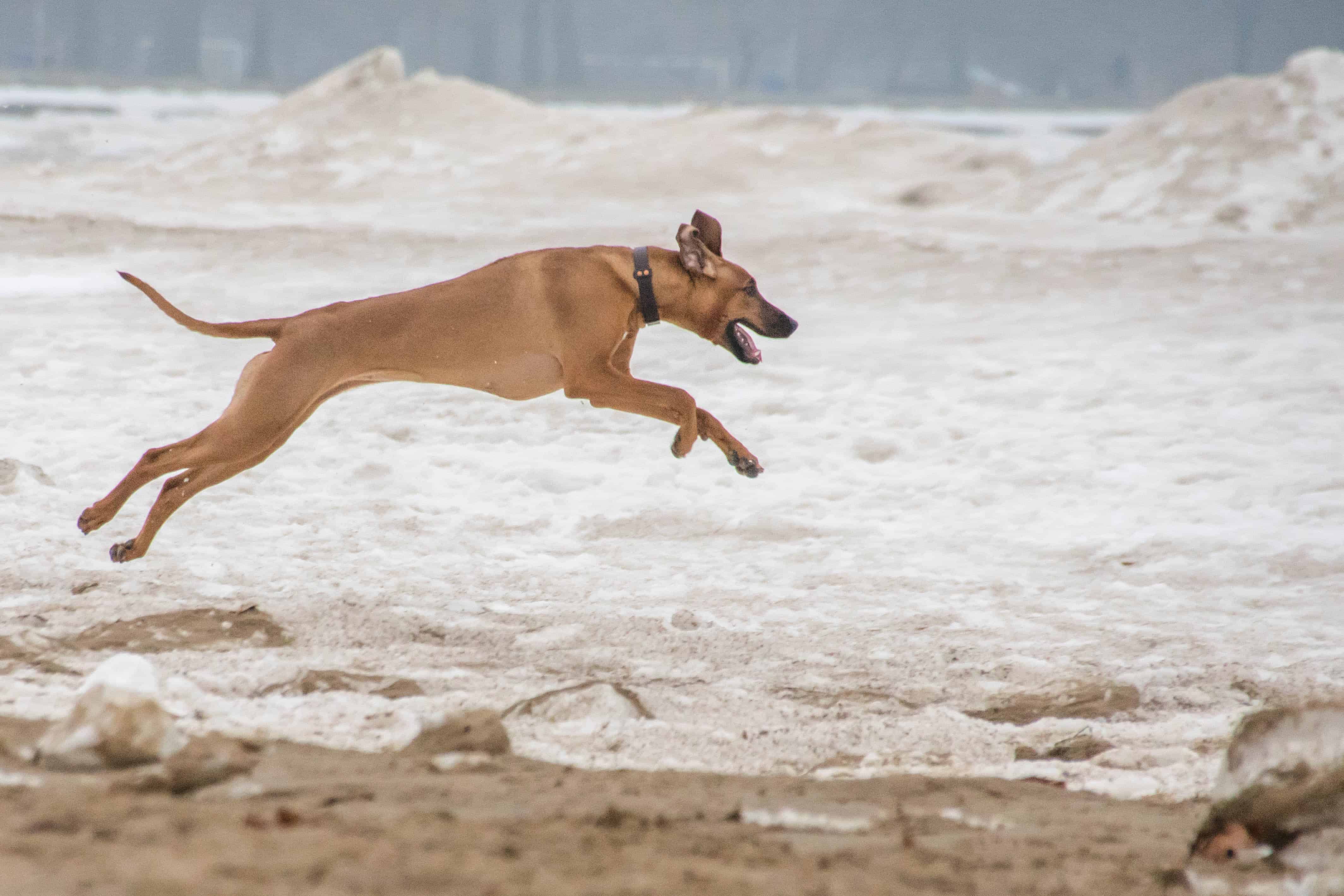 Just when Penny had come to terms with the fact her beach had become a tundra, she made an interesting discovery
Wait a second, there's something under this ice…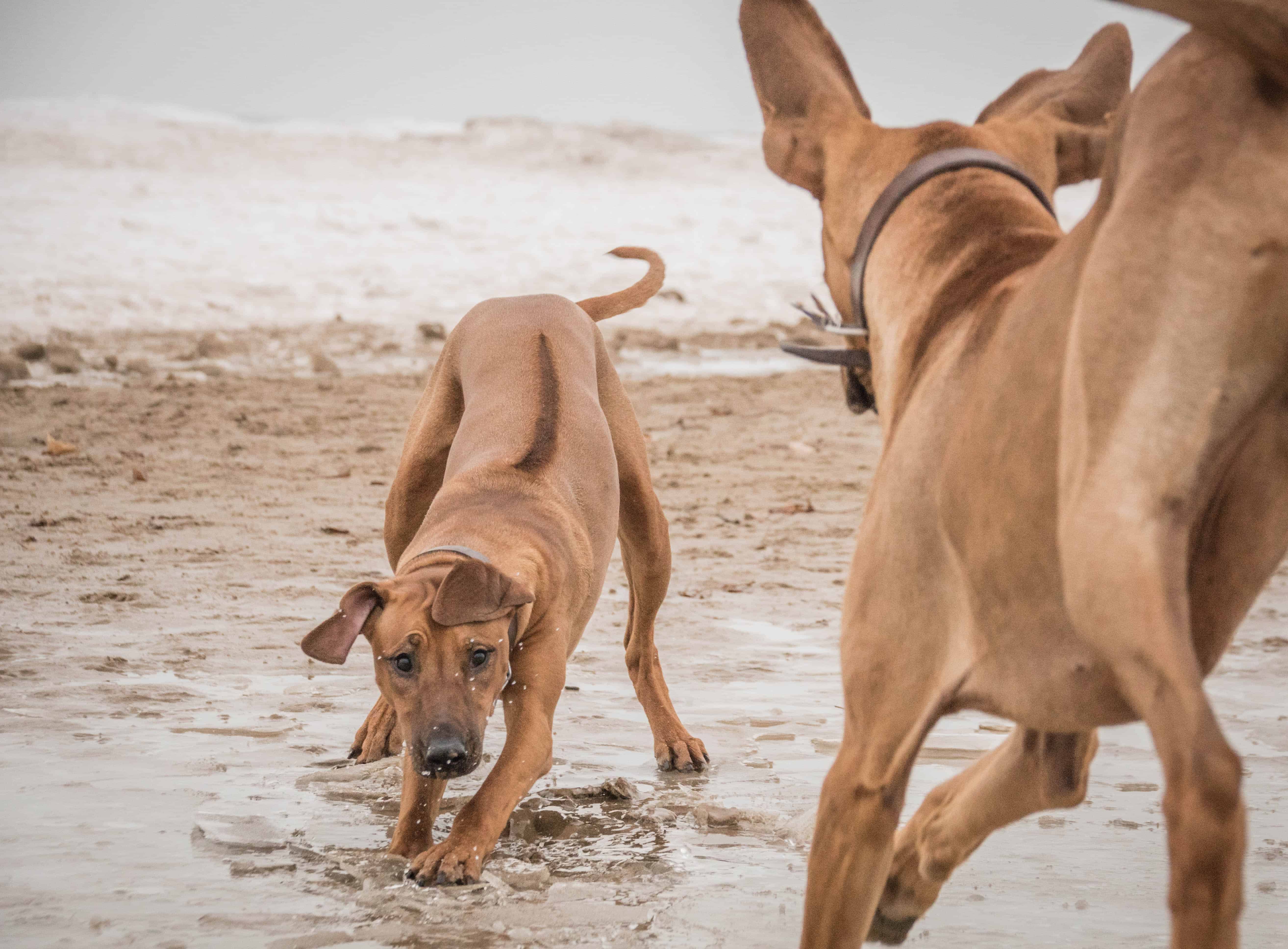 "Eko, come look at this!!"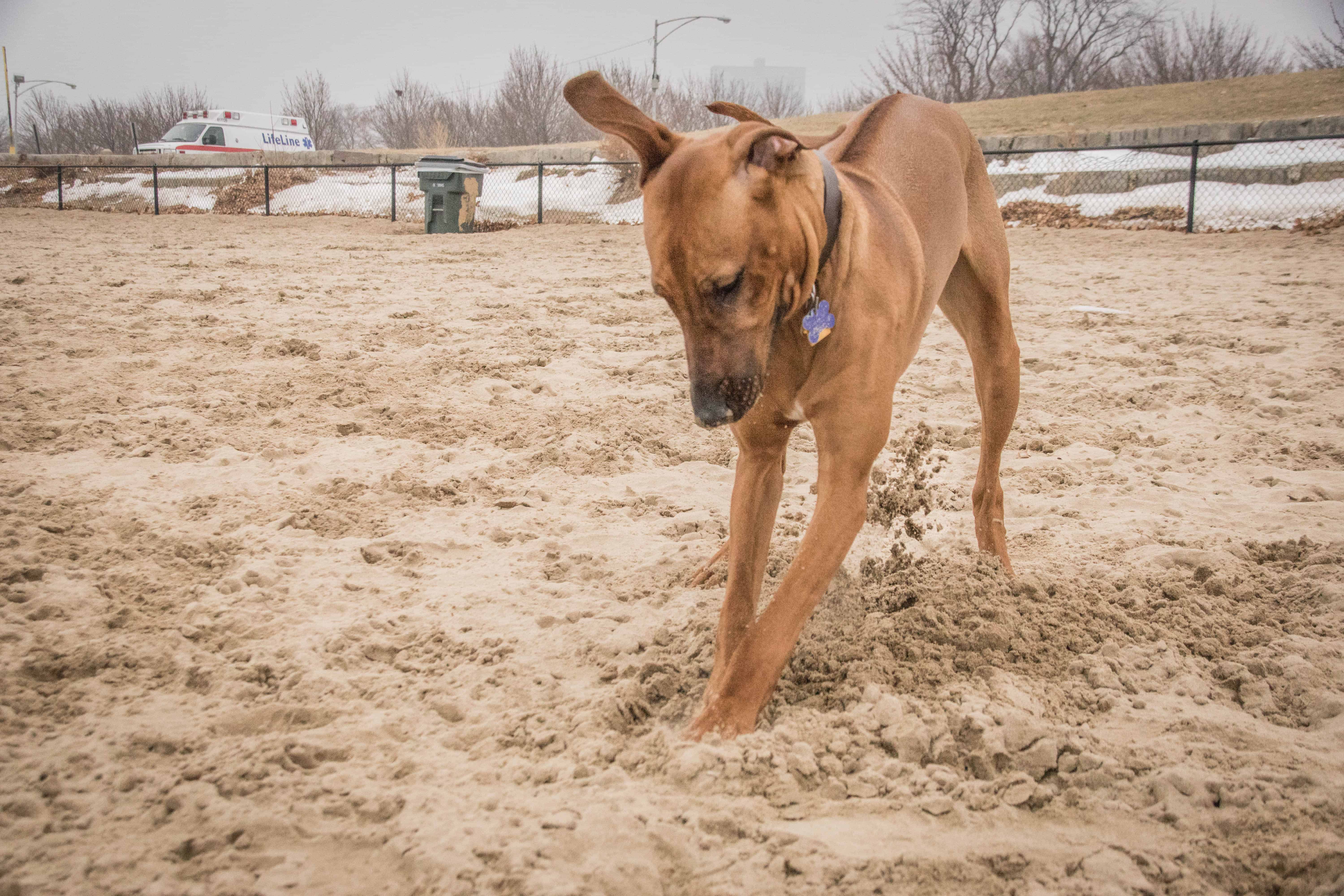 My little prospector struck sand-gold
Penny needs no excuse to romp, but the soft sand under her paws definitely put a little extra pep in her step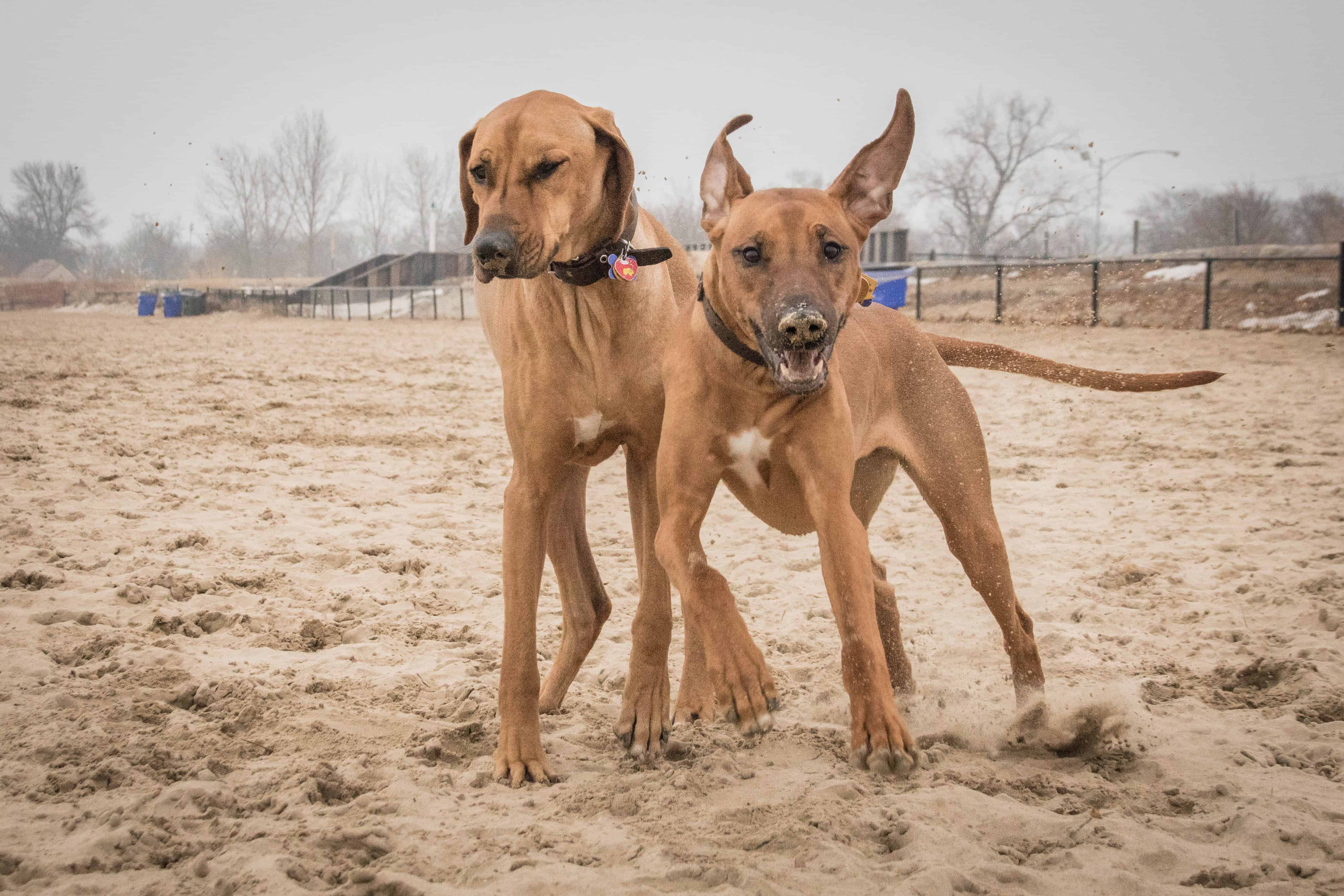 "Woohoo, the beach is back!"
Eko joined in the revelry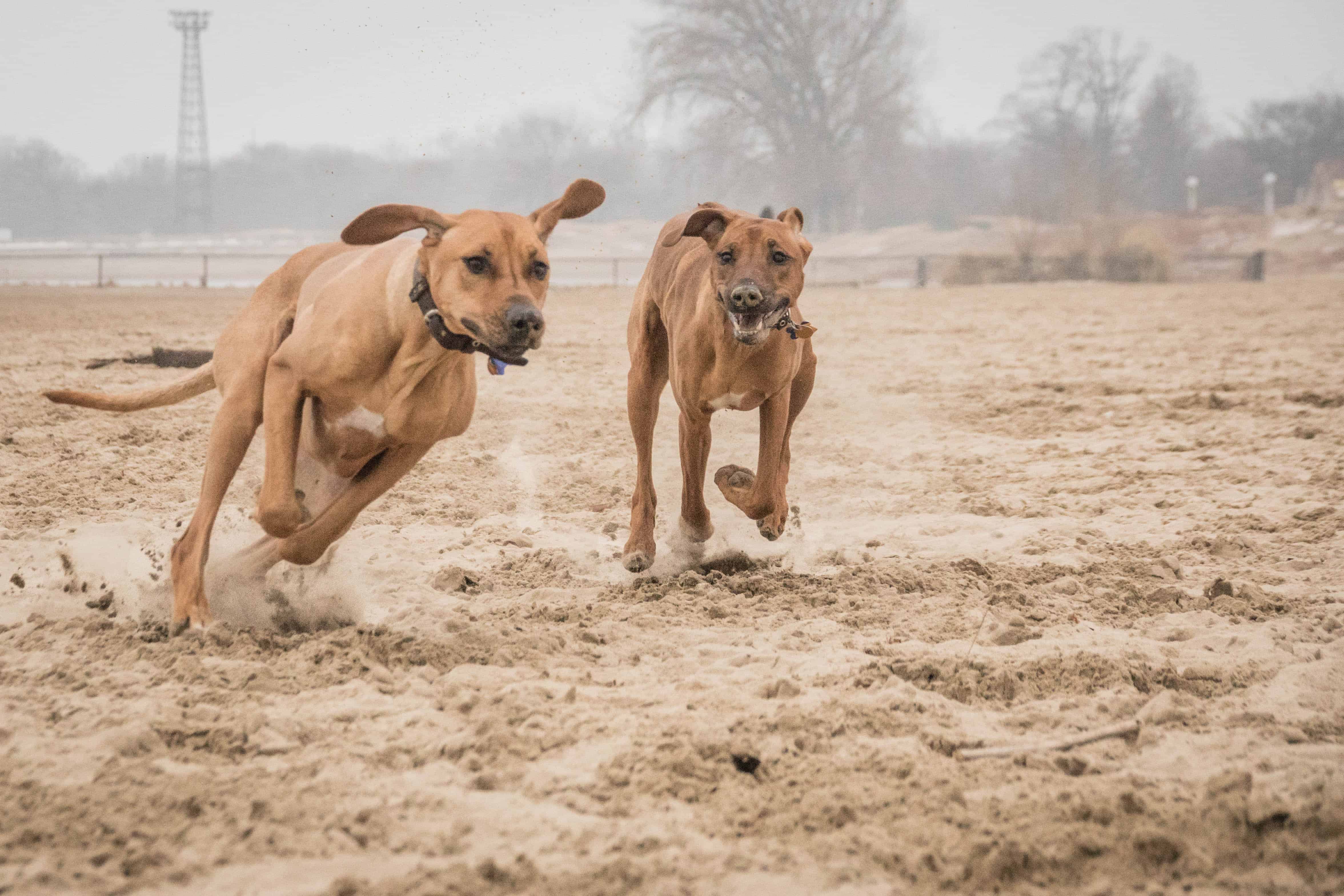 And the two kicked up sand as the tore down the beach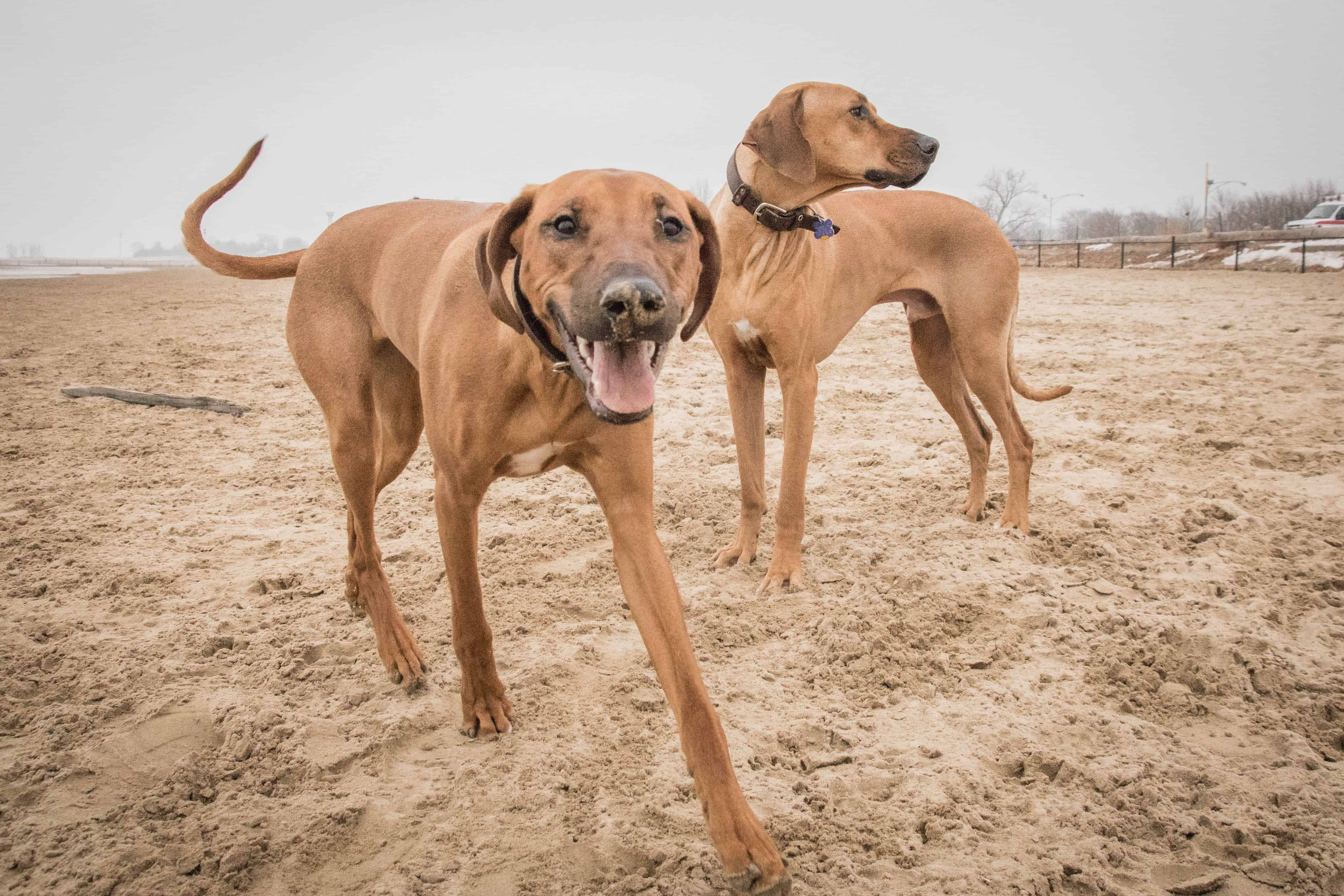 It was even warm enough for Penny to work up a panting smile
Winter undoubtedly has more frozen weather in store, but we certainly didn't mind practicing for spring!