As a well-behaved child, I often wondered when Santa's final Naughty and Nice lists went to print. Surely if I got into a bit of mischief when my gifts were already loaded on the sleigh Santa wouldn't just toss my presents overboard into the Atlantic? My parents quickly put the kibosh on my logistical musings. I believe their refrain was, "There's
always
time
and
room for one more name on the naughty list." Well Santa, I know you're busy but I think I have one more name for you. Penny.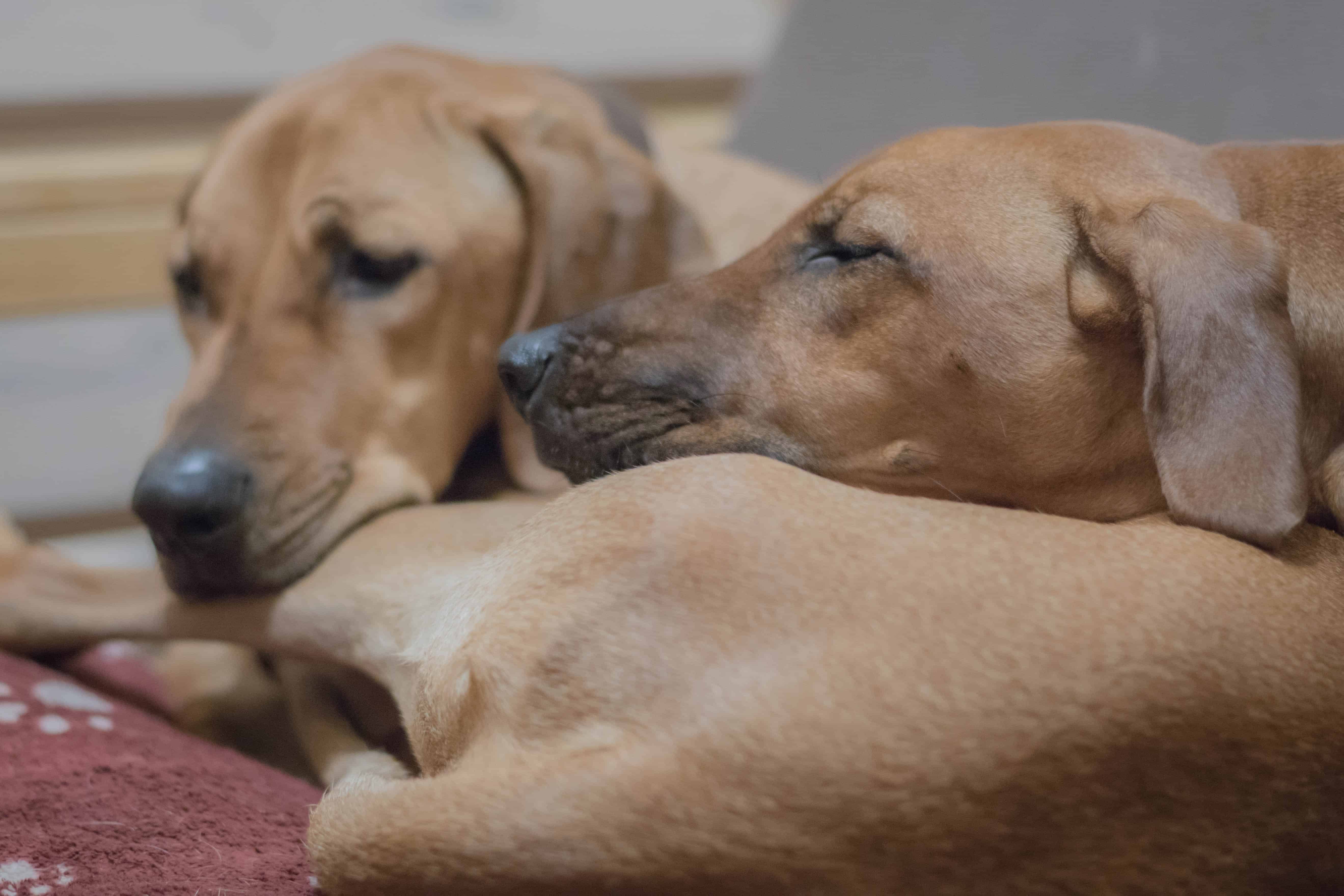 What? Little innocent Penny?
Yes, Penny! After we emerged from crate training, housebreaking and teething relatively unscathed I felt pretty good. So good in fact that I began to give Penny less and less crate time while I was out of the house. Recently however we've had a serious regression.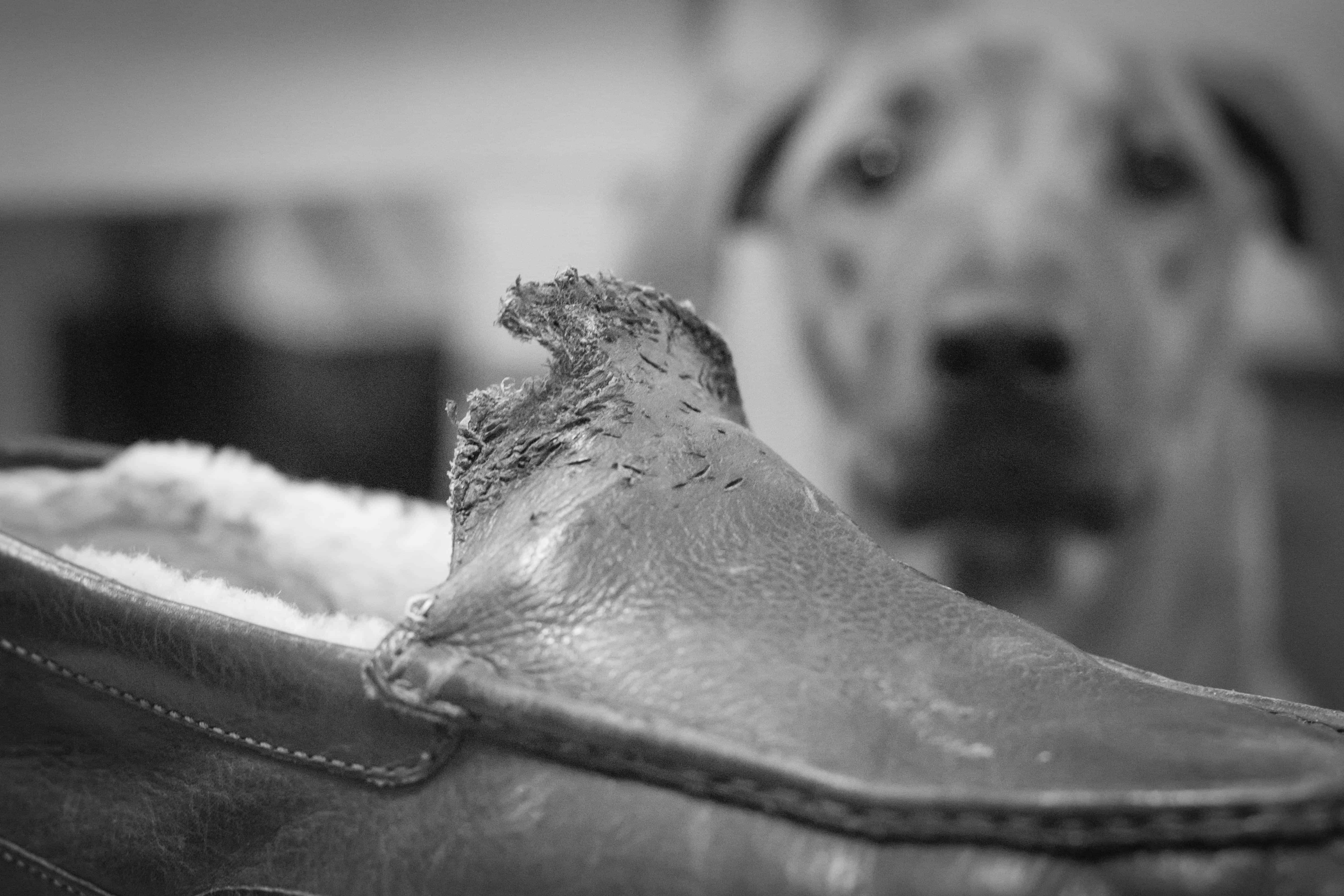 Penny's never eaten a shoe before, but I guess my slipper was too tempting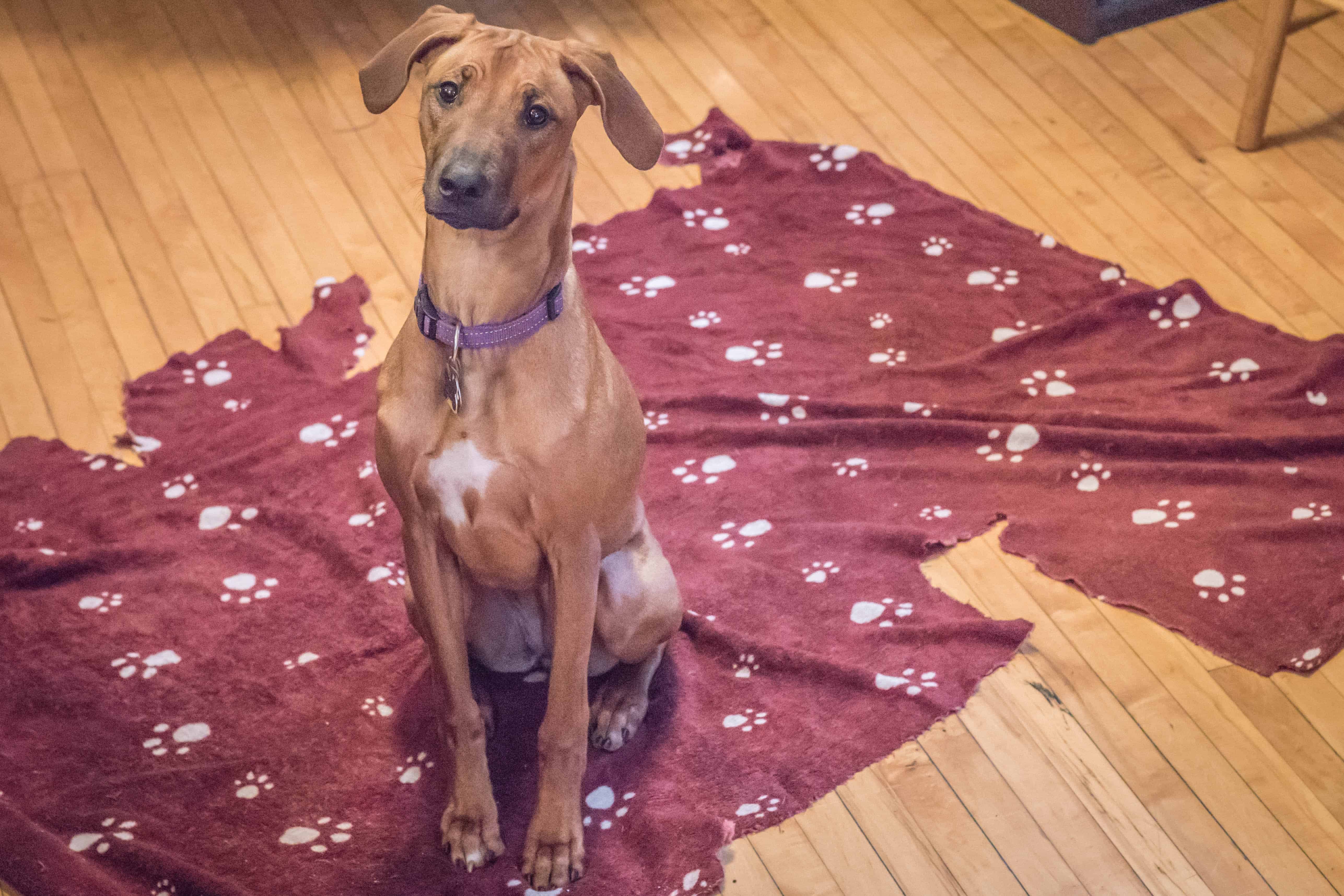 Over a couple days Penny completely eviscerated the blanket she never once bothered with before. How am I sure it was her you ask?
Just a hunch
The slipper is still usable, as is is the blanket, so I gave Penny another shot. This time she went after the ottoman.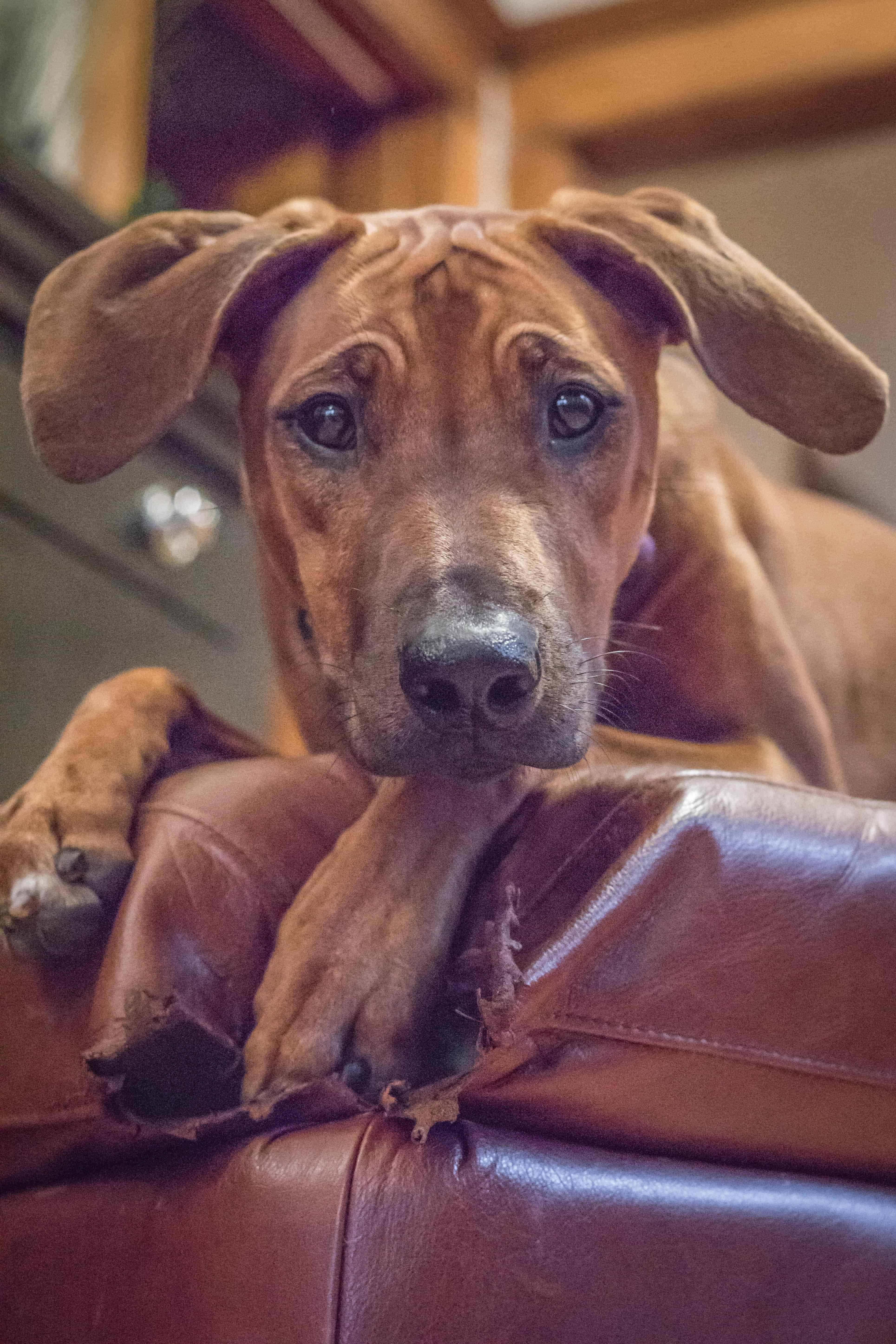 "What, no I didn't? Look, there's nothing here…"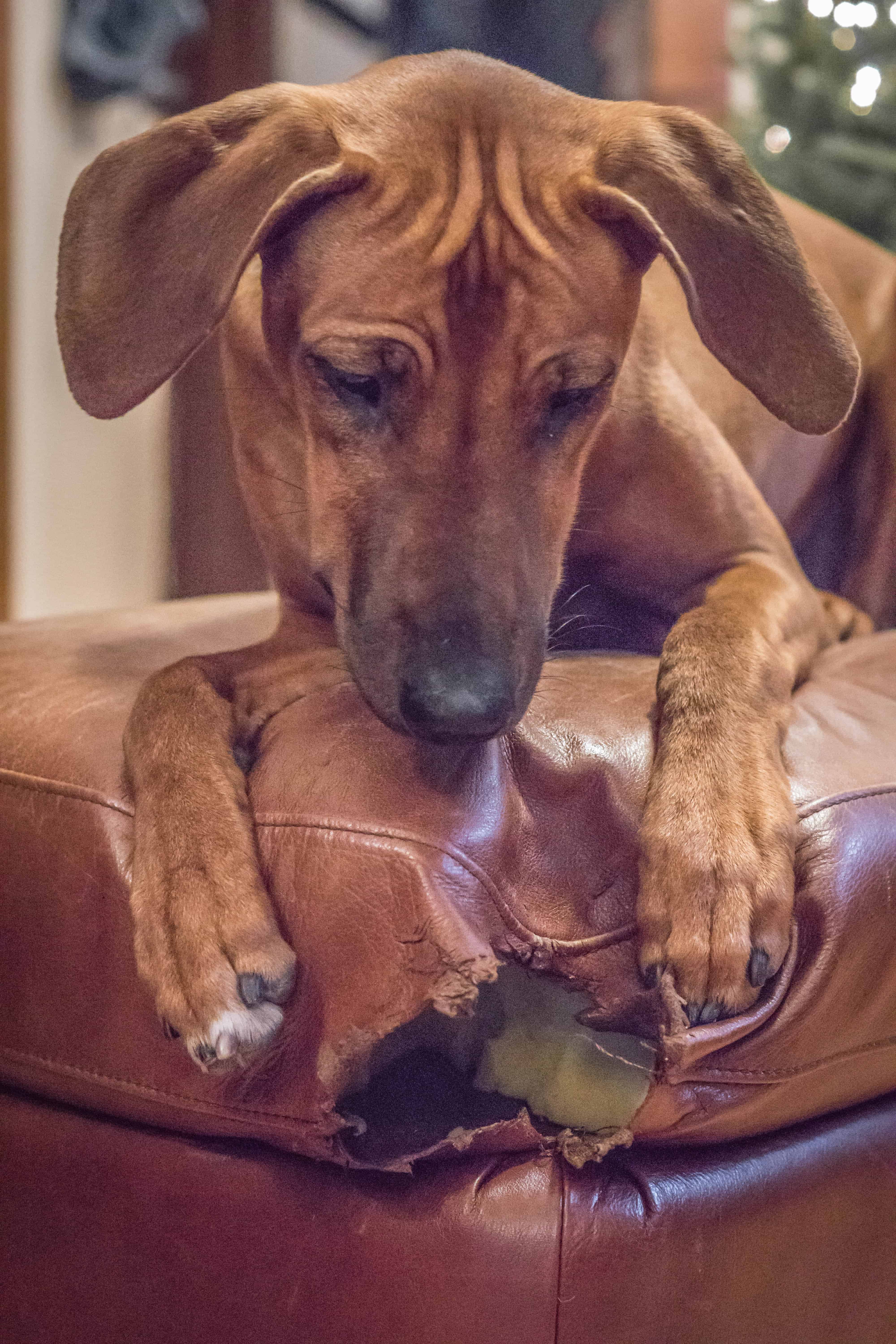 "Oh yeah…that."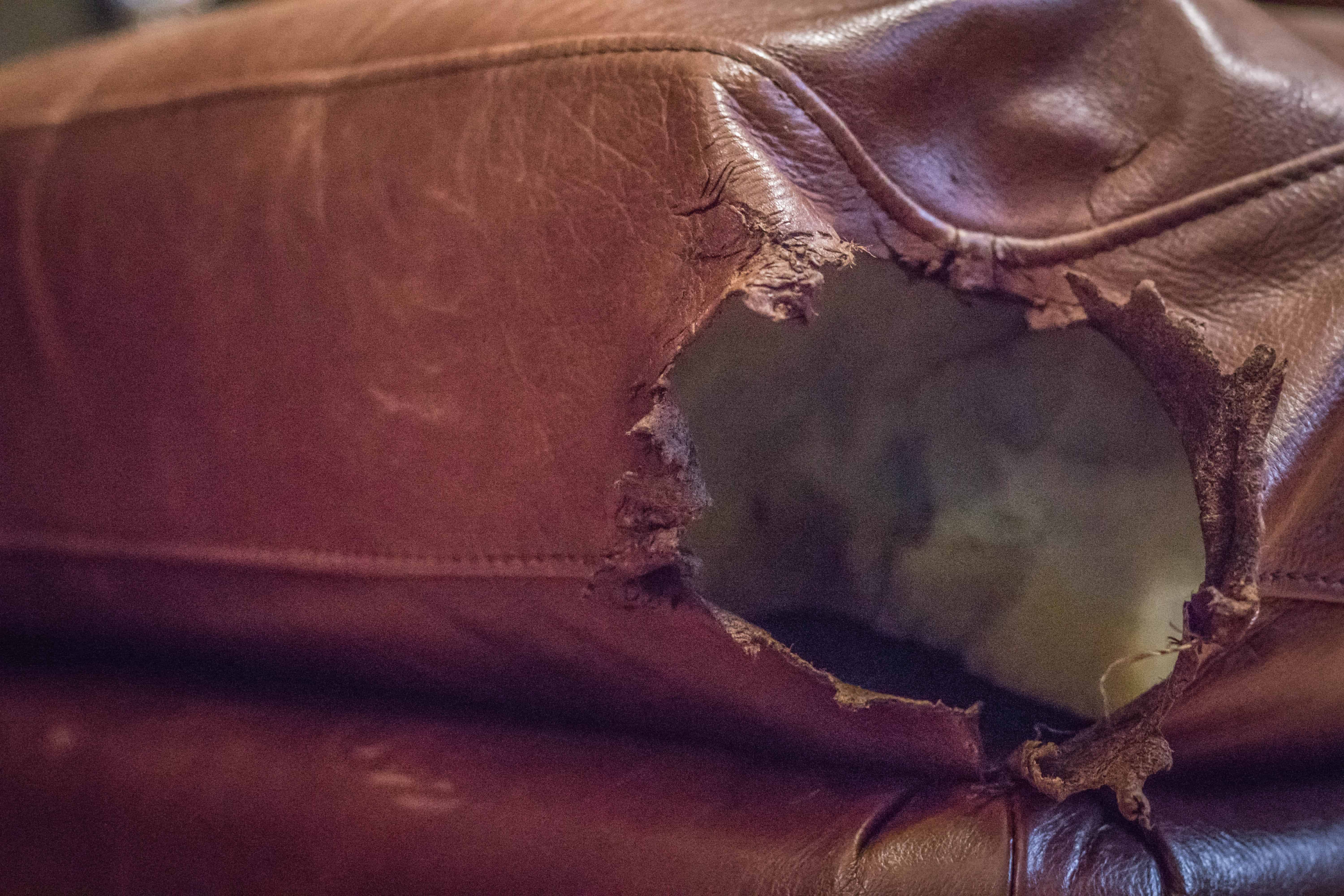 The joys of puppyhood
Alright, Santa, time for a confession. The name you need to add to the list isn't Penny's, it's mine. I know all about developmental stages, and I know Penny is entering the punk-adolescent stage. I saw the signs but looked the other way. I'm just thankful Penny is a shredder and not an eater. Puppy adolescence means we're back to square one in a lot of ways.  But we're there together and we'll have plenty of time to work on positive reinforcement techniques.
Put this one on my tab, Santa. Penny's a nice-lister for sure.