We're in St. Louis this week and we're ready to hit the ground running thanks to hospitality of the
Hutton Hotel
in Nashville.  The Hutton really knows how to take care of a dog;  when we checked in you would have thought Eko won the Showcase Showdown on
The Price is Right
by the prize package he got from the front desk.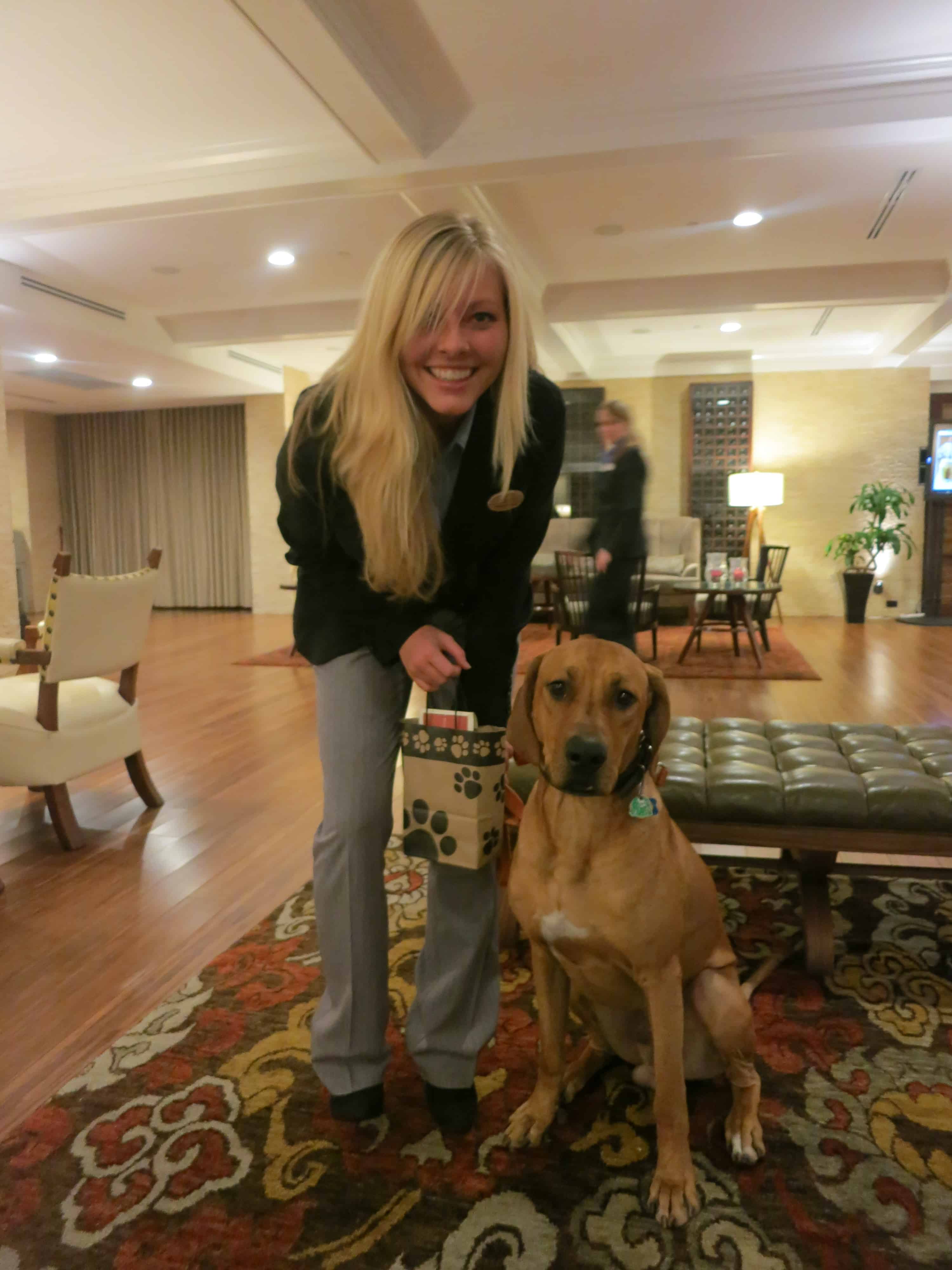 A bone, a ball and a list of pet-friendly destinations were just a few pieces of Eko's bounty
"There's a handsome dog in our room that's wearing the same bandanna as me"
Eko plotting how to get more goody bags from the front desk
The Hutton was definitely one of the best hotels we've ever stayed in – the rooms and staff are both top-notch and the pet fee for the week was nominal ($25).  Just a short hop from anywhere you want to go in the city, it would be tough to find a better hotel in Nashville to act as home base for your own adventure.  Be sure to check it out.
Thanks Hutton!
We are still putting the final touches on our costumes for the Beggin' Pet Parade this weekend in St. Louis, so if you have any suggestions, now's the time to let us know.  Hope to see a lot of you guys out there (just look for the two biggest fools)!