Despite appearances, puppies have no idea how to play with other dogs. In fact, puppies only come equipped with three settings.
Setting 1: Full speed ahead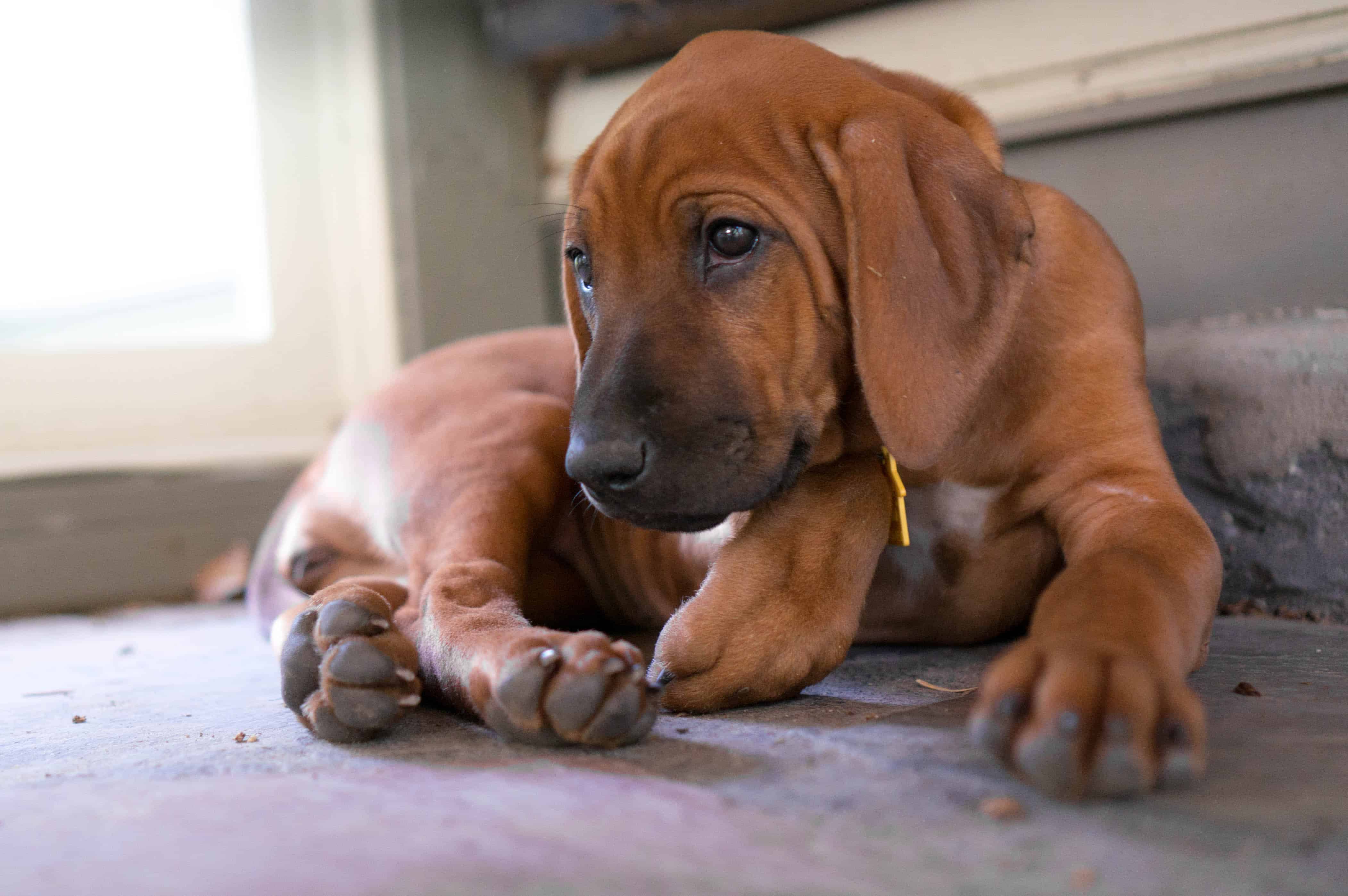 Setting 2: Fight to stay awake
Setting 3: Off
When Penny is awake, it's "Setting 1" all the way. Every action is done with maximum intensity and minimal (if any) restraint. When it comes to playing with other dogs, that strategy has worked fine. Both Auggie and Eko can toss Penny around like a chew toy, so her pouncing attacks don't bother them in the least.
Eko teaches Penny the strategies of play, but since he is generally impervious to Penny's attacks he is not well suited to teach her restraint.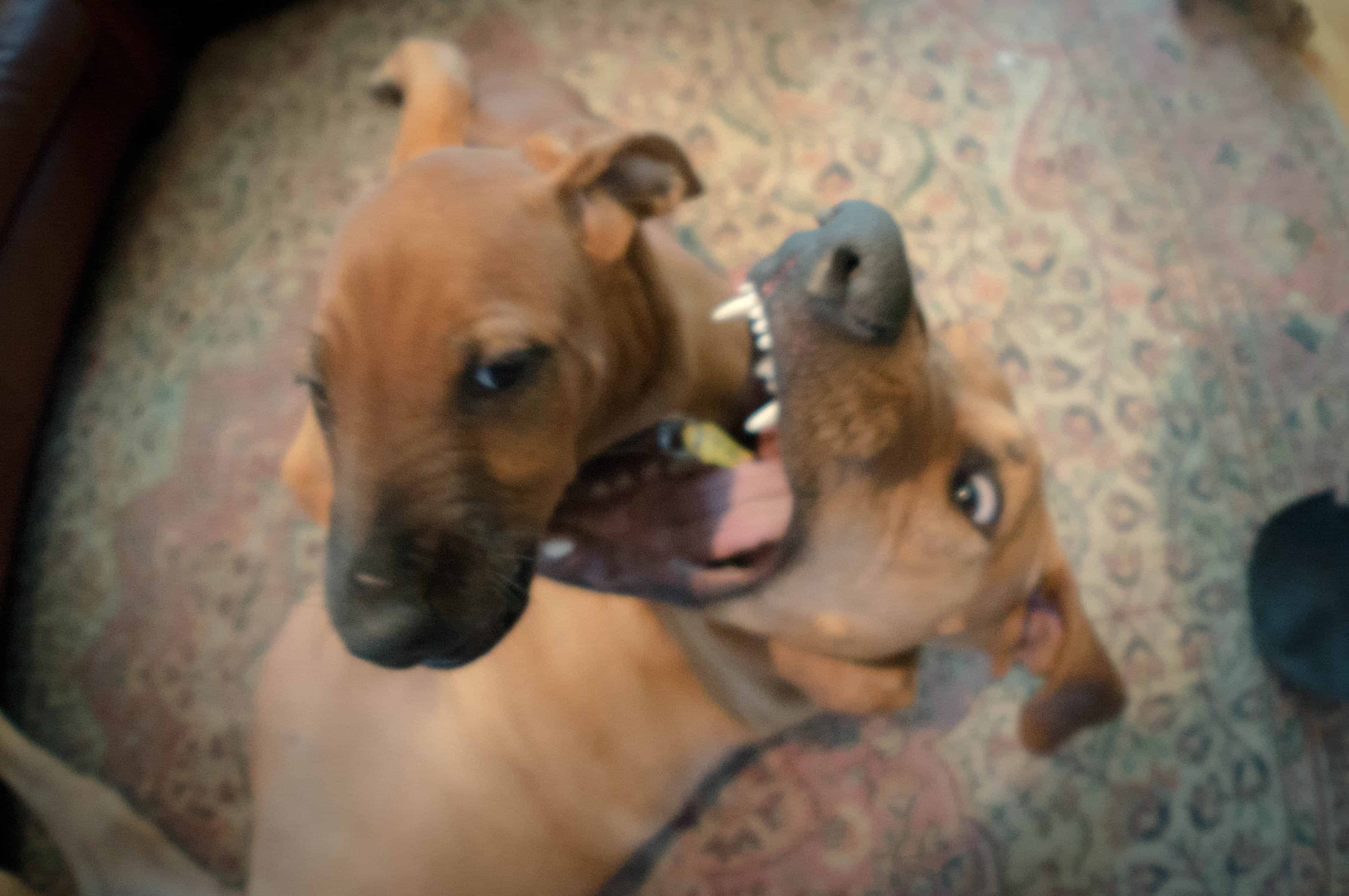 Luckily "JAWS" knows restraint himself, otherwise Penny would be fish food!
Recently we had a visit from our friend's dogs to help instruct Penny on the finer points of dog manners.
With their professorial beards, these pups played the part of teacher quite well 
Penny's not old enough for a visit to the dog park/beach quite yet, but visits with healthy, vaccinated dogs offer a good introductory class on proper socialization skills.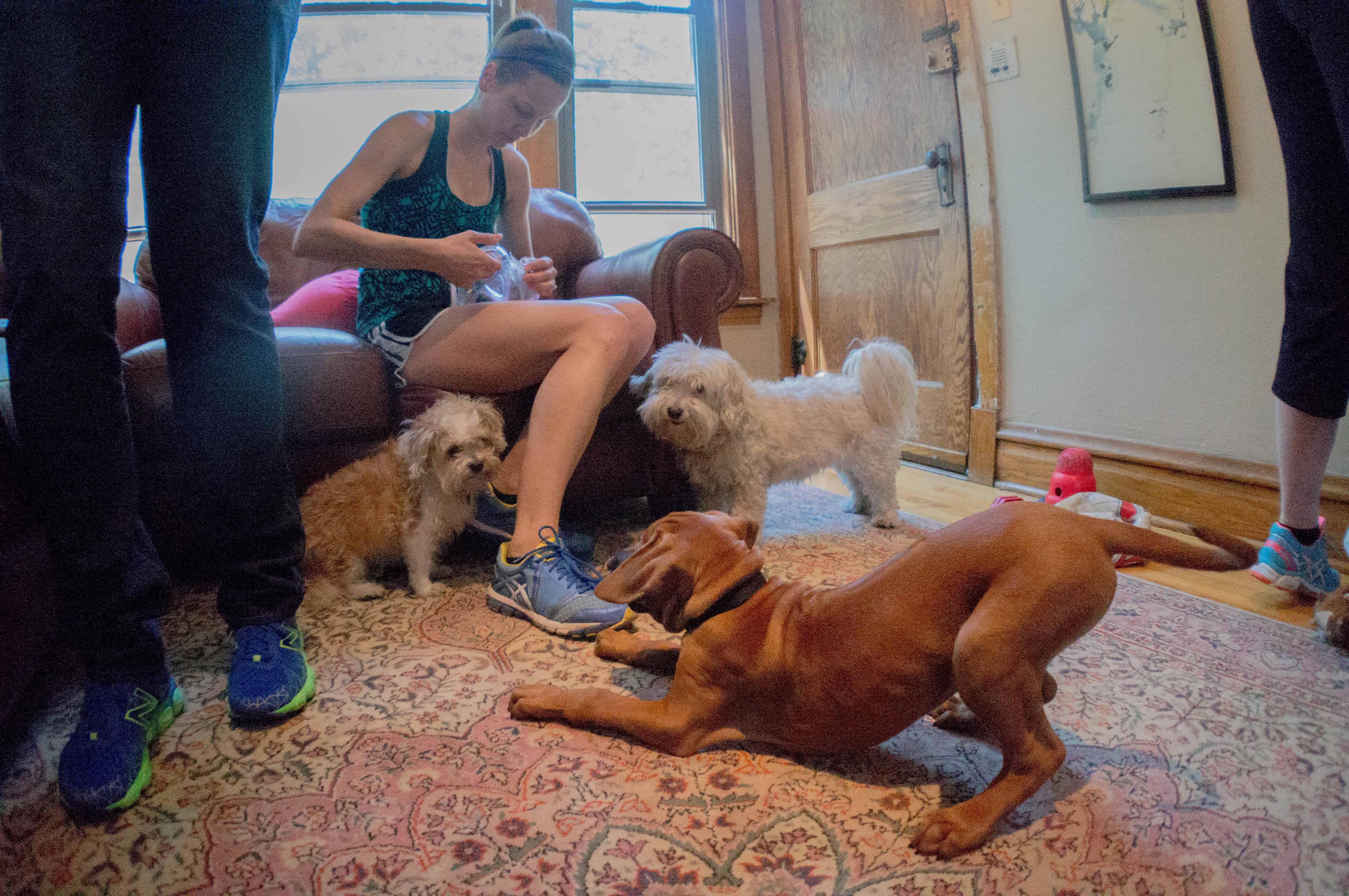 Penny tried to start a wild romp and was quite confused when her offer was rebuffed
"Hey, they're not doing anything, what gives?"
It's great that Penny has a dog brother and a dog cousin she can really let loose with, but learning how to play (and when not to play) is just as important to Penny's development as a fun and courteous romper.
There's a lot of things I have to teach Penny, but there's also a lot of things she can only learn from her four legged brethren. The good news is that with all our dog pals around the city, Penny will have plenty of opportunities to study.