Usually when someone sends me mail it is because I owe them money.  Or they want to sell me something so that I will owe them money in the future.  So it was a fun surprise when I opened the mail today and found a card hand addressed to me. (Ok, full disclosure, it was addressed to Eko but he put me in charge of handling his mail) But who was it from?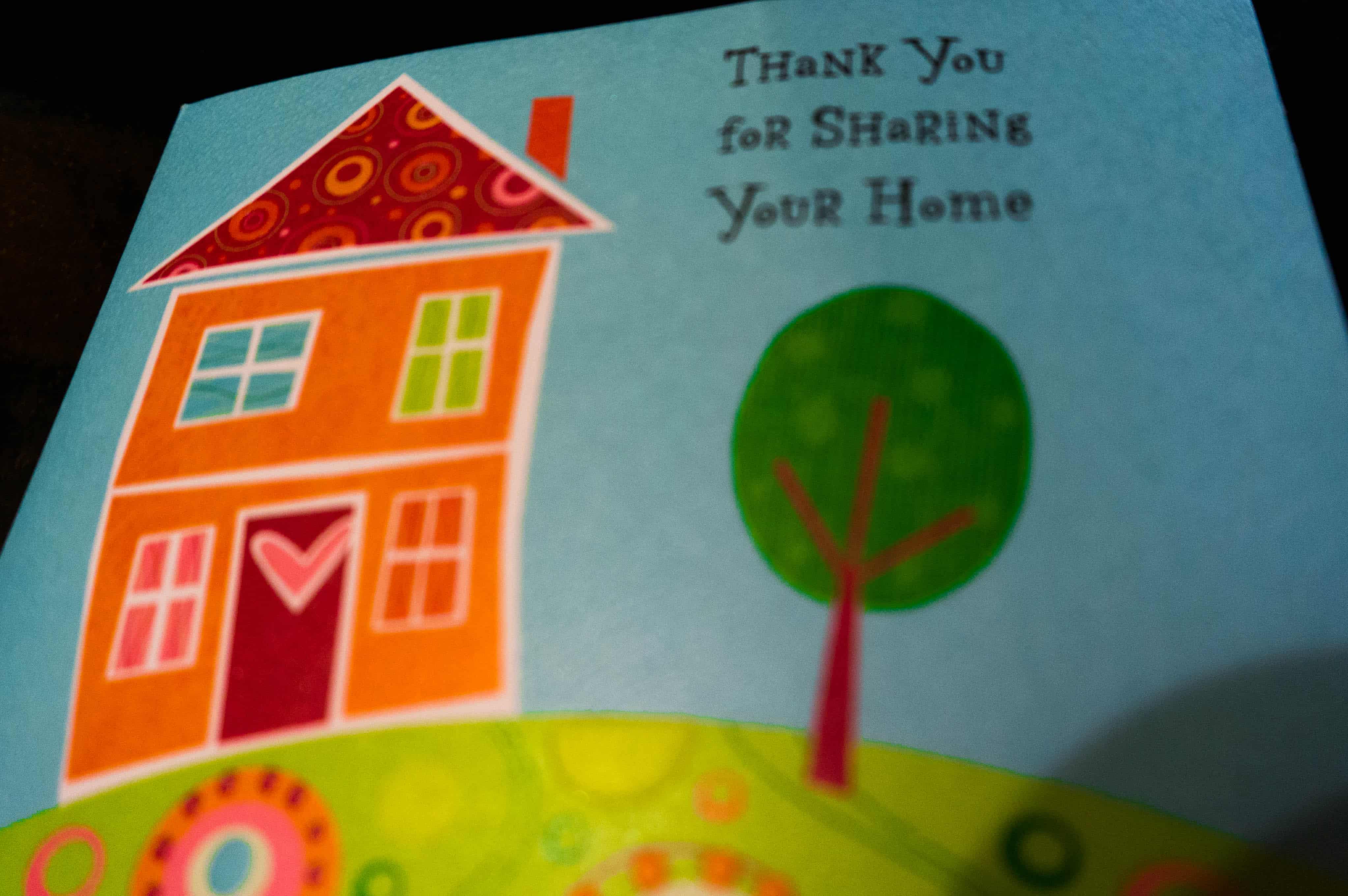 Aha, a guest from our B&B, but who?  Only one way to find out
Eko's still a bit too young to read, so I handled that duty for him as well
It's from Eko's new pal, Cash!  Very sweet of him to send a thank you note, but what's that about a massage for Eko?
Just when Eko can't get any more spoiled, Cash goes ahead and sends over this awesome gift certificate.  Eko, you lucky dog!
I checked out the Canine Massage Chicago site and it looks like they have a warm-water pool just for pups. Now that winter is here and Lake Michigan is frigid, Eko is in for a special treat once I set up an appointment.
"Hey Will, how about we just go right now.  Right now works for me." 
Thanks Cash! And my friends Neal and Cara who I hear lent their credit card to Cash 😉 At the start of this holiday week, the card from Cash was a nice reminder that we have so much to be thankful for.  Great people, great pups and great friends.