Behind every good Marking Our Territory post is a person who knows what they are talking about.  That person is never me.  This week we owe most of our awesome finds to one of our readers, Lilliam.  Not only was her name very easy for me to remember, Lilliam also shared with us some of the best parks and hikes in the area.  Luckily we were able to meet Lilliam and her dog Apollo yesterday morning for one last run at Parleys Dog Park.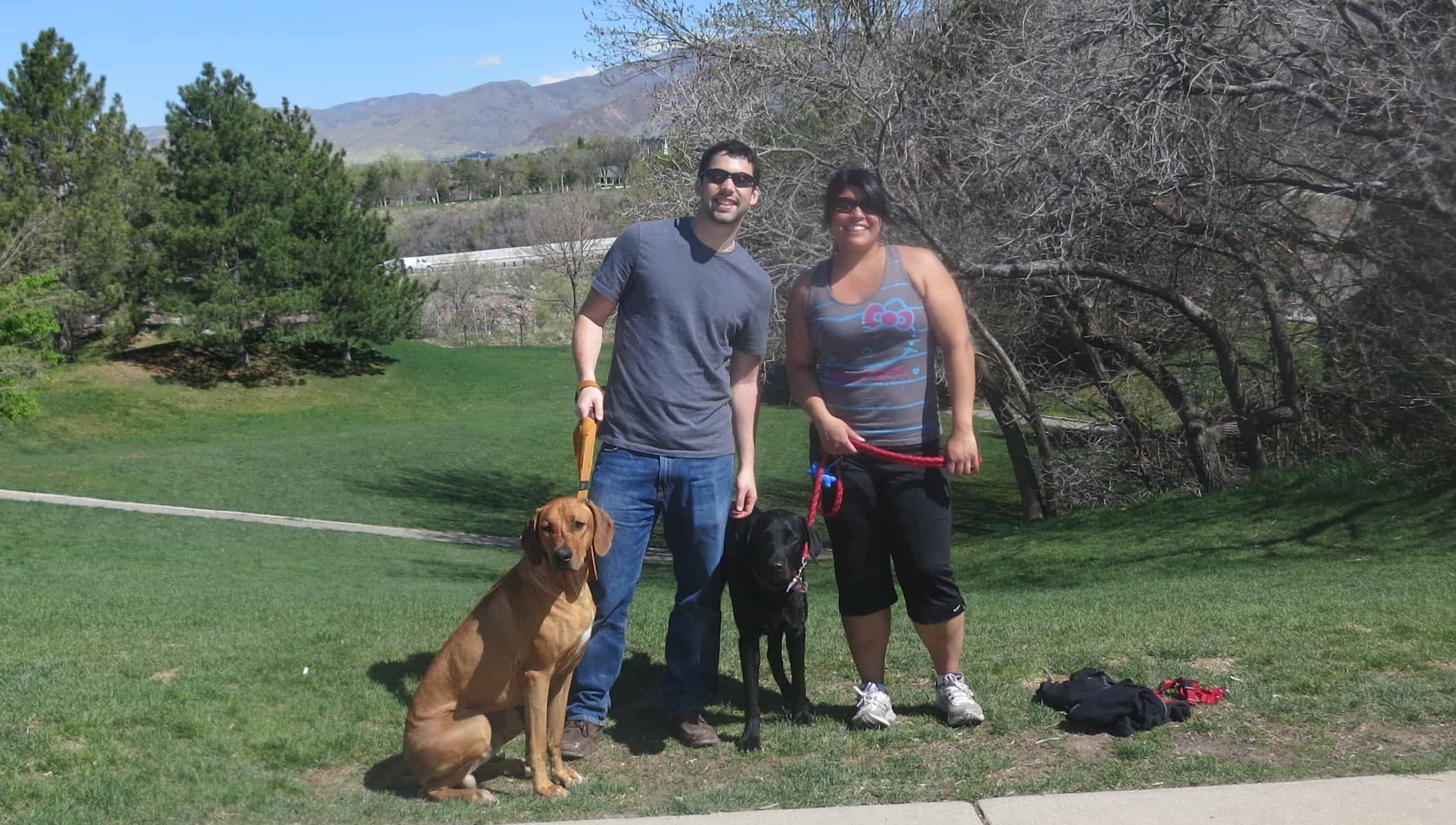 It was a gorgeous day in Salt Lake and Apollo and Eko had a blast romping along the trail
The boys cooled off in the water, and as usual Eko played the role of the stick thief
I also made a new friend – I think he really liked me!
And without further adieu, here are the awards for Salt Lake City:
A.W.E.S.O.M.E Dog Park
–
Parleys Dog Park –
 No surprises here.  Your dog can run, jump, romp and swim to his heart's content in one of the most beautiful off leash areas we have ever visited.  You can make it from the heart of downtown to Parleys in under twenty minutes, so you don't have any excuses not to make the trip!
A.W.E.S.O.M.E Walking Tour – Temple Square – 
There are a number of nice walks in downtown Salt Lake, but you absolutely have to take a stroll through Temple Square.  The grounds are beautiful and you can easily lose track of time as you enjoy the view.  Don't forget to bring your camera.
A.W.E.S.O.M.E Hike – Mill Creek Canyon –
 Hands down our best hike of the trip thus far was at Mill Creek.  The Canyon belongs to dogs on odd numbered days, so you can climb and explore without having to hold on to a leash.  Pack some water for you and your dog and set aside at least half a day for any one of the amazing hikes.
A.W.E.S.O.M.E Hotel – Radisson Hotel – 
The location is great and Eko was a big hit with both the staff and the guests.  Plus as an added bonus for staying at the Radisson, you can teach your dog how to walk through an automatic revolving door. Thanks Salt Lake for an awesome week, and thank you Lilliam for showing us all the best spots!