Now, I am just an ordinary man, but I do sort of have a superpower.  I can ruin "foolproof" plans, break "indestructible" objects and fail at tasks that "no one could possibly mess up."  Murphy's Law states, "Anything that can go wrong will go wrong."  A modified version of that law should state, "Anything that CAN'T go wrong, will go wrong… but only if Will is involved."
Exhibit A: We left the snow behind in Chicago and the weather called for a brisk, clear parade day in St. Louis.  But of course, as soon as we got to St. Louis it started snowing!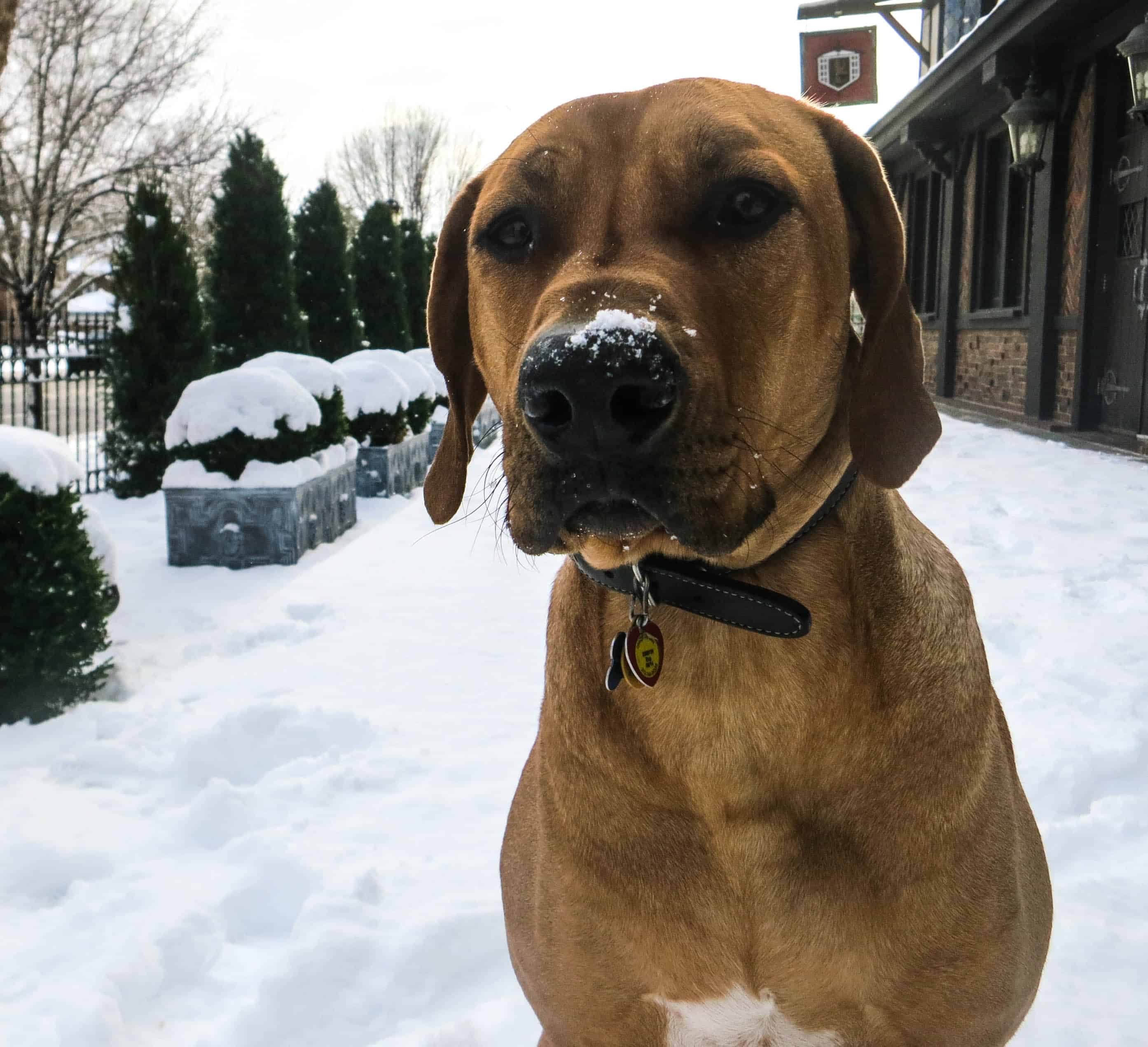 "Will, I blame you for this."
Exhibit B: My camera broke ten minutes after we got to the parade!  A known manufacturer error decided to rear its head at the worst time imaginable.  That means I don't have nearly as many photos as I hoped to get.  The good news is that, like usual, Eko saved the day.  His camera was a workhorse and we have a lot of great footage to sort through.  I'm hoping the video makes up for the lack of photos.
Eko also came through on costume ideas.  Everyone was expecting us to show up as a dog and a human, but instead we showed up as…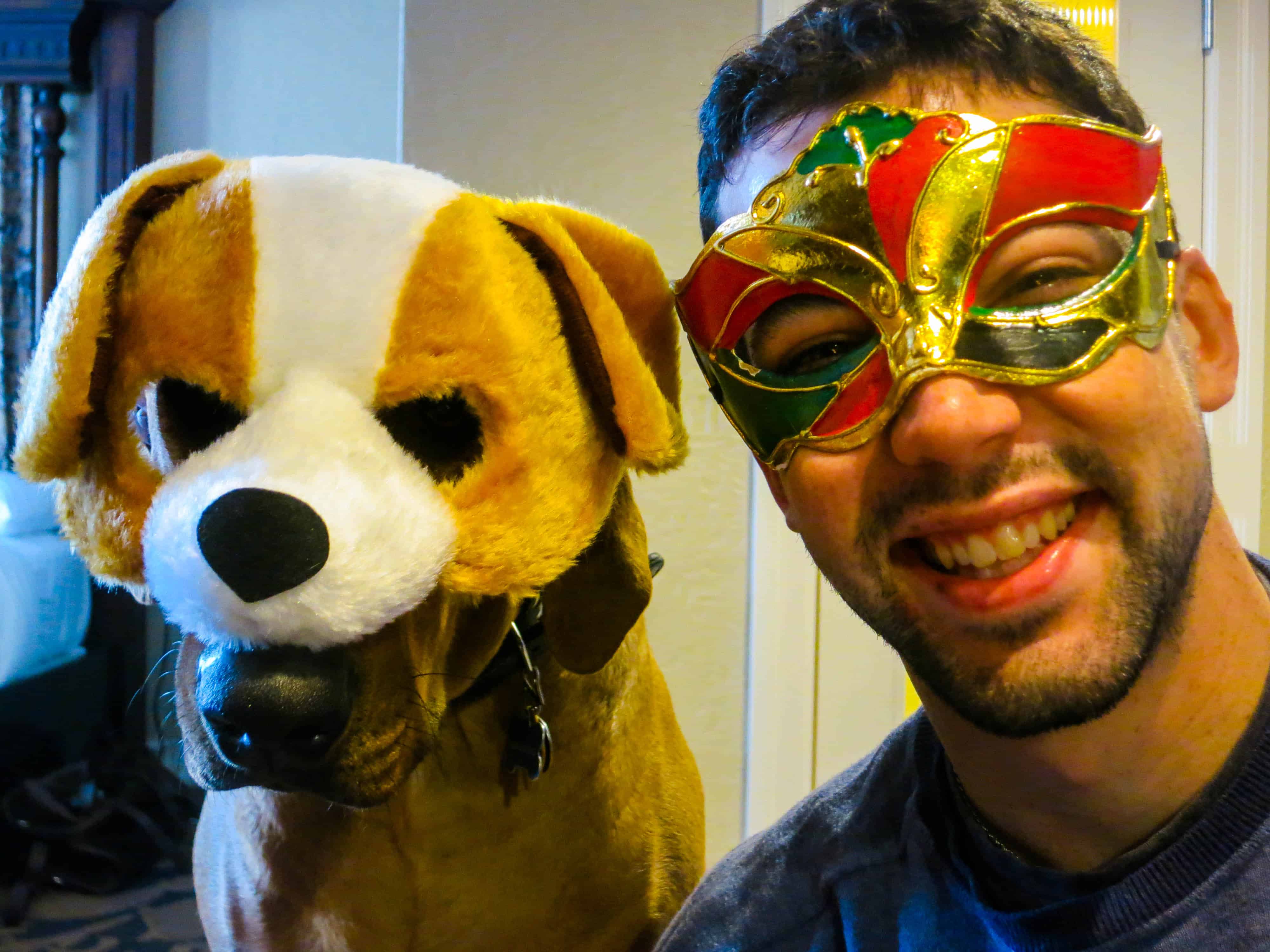 A dog and a human!  Wait, I think we have the wrong masks on…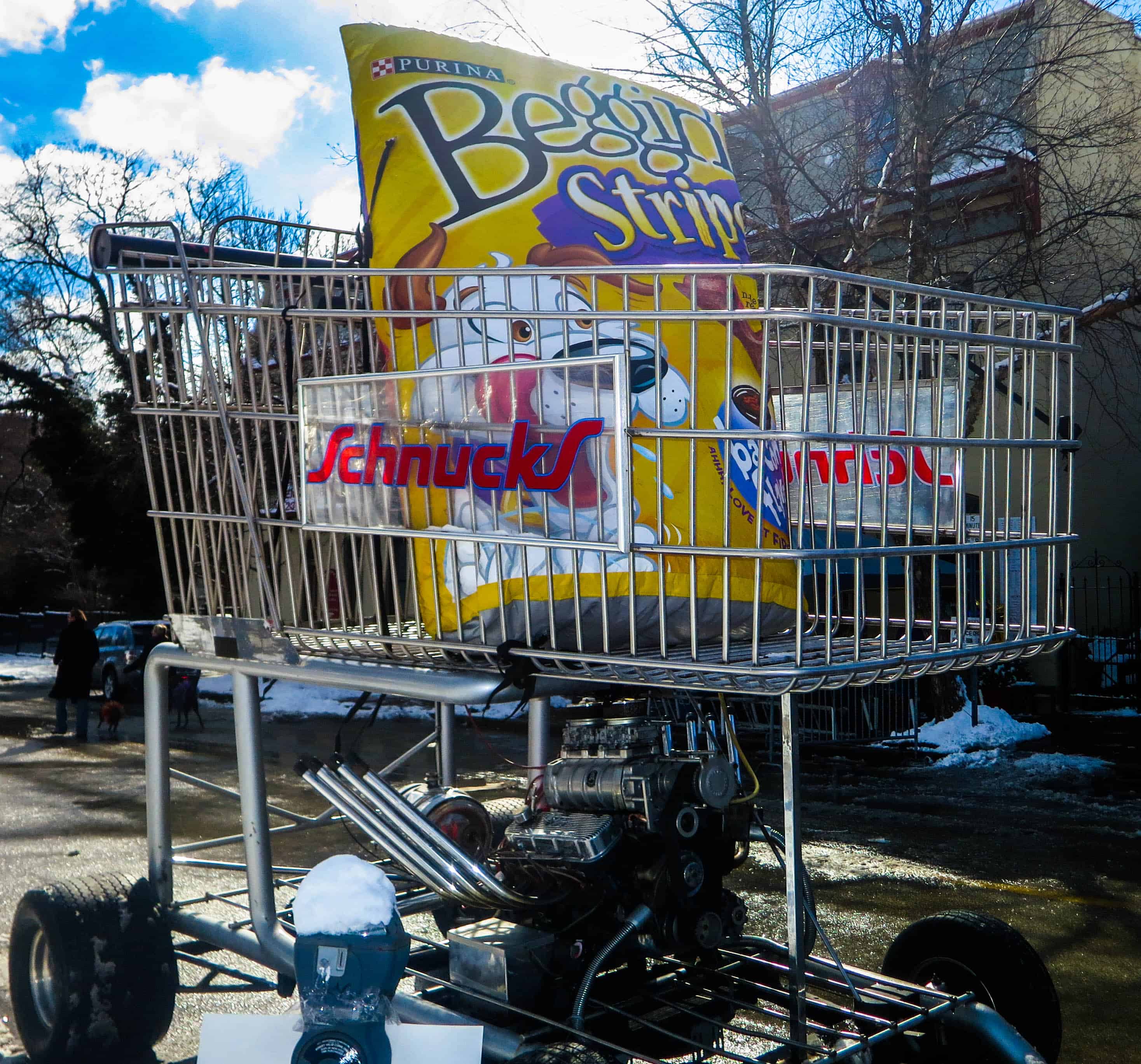 My camera lasted just long enough to snap this photo of a twenty foot tall race-car-treat-shopping-cart.  To put the day in perspective, this was the most normal thing we saw all day
The photos were a bust, but I have big plans for the video this Friday and I'm hoping it will be worth the wait.  Despite all obstacles, the parade was such a blast and Eko absolutely loved all the attention.  It was so cool to once again see a city come out to celebrate its four-legged citizens.  Can't wait to put together this video to share the day with everyone in its full glory!  Time for Eko and I to hit the road – see you back in Chicago.