Vacations are adventures and there's no better adventure companion than a pup. That's why an increasing number of people decide to bring their pup along for the ride on the next family vacation.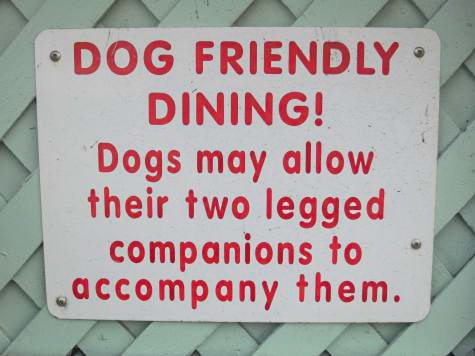 I've been lucky enough to visit some of the best pet-friendly cities across the country with Eko by my side. The good news is that no matter where you live there's likely an awesome pet-friendly vacation city not too far away. With summer vacation season getting into swing, I wanted to share a few of my favorite dog-friendly destinations. (You can find more photos/info from our trip to each city by clicking on that city's header)
Austin, Texas
Our visit to Austin gave us plenty of reasons to smile
And there were delicious treats for all species at Decker Creek Bed and Breakfast (and Biscuit) 
Whatever your speed, Austin has a scene for you and your pup. Zilker Park features both off-leash areas and leashed walking paths. If you're feeling bold, you can also rent a canoe with your pup at Zilker and explore the river. Or take a short ride out of the city to run on some beautiful off-leash trails.
After a day of fun, grab dinner at any one of Austin's many pet-friendly patios on 6th Street.
San Diego, California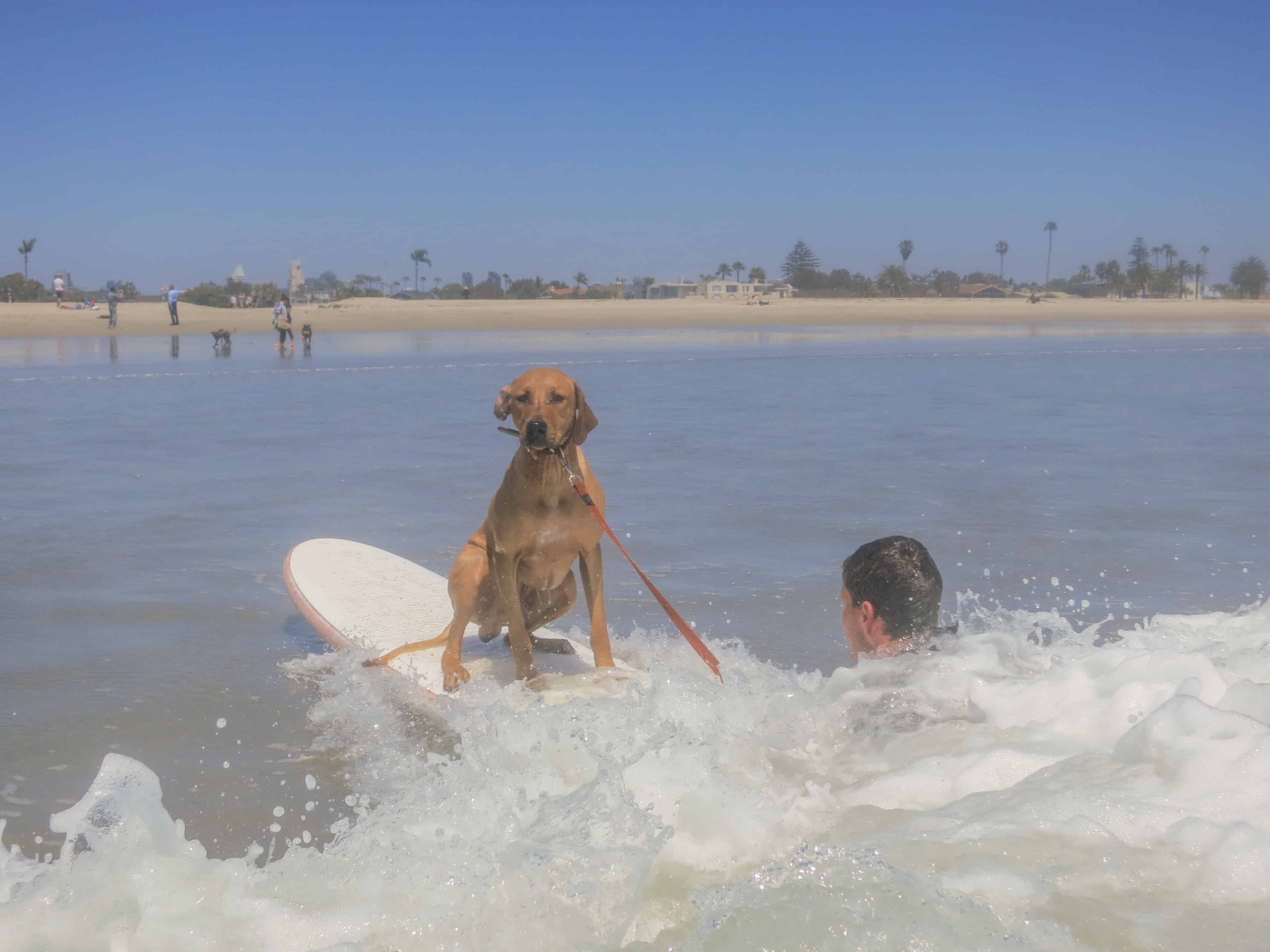 Hang twenty!
Beach bums, look no further than San Diego for the best dog-friendly vacation. We found a very reasonably priced rental house a few blocks from the dog beach. Forget walks around the block, Eko got to hit the beach three times a day.
And no, surfing with your pup is not a requirement, but it is a whole lot of fun. Wherever you visit, I also recommend looking up local event listings, that's how Eko got to try lure coursing while in San Diego.
https://youtu.be/8B2zTFVMUIY
Charleston, South Carolina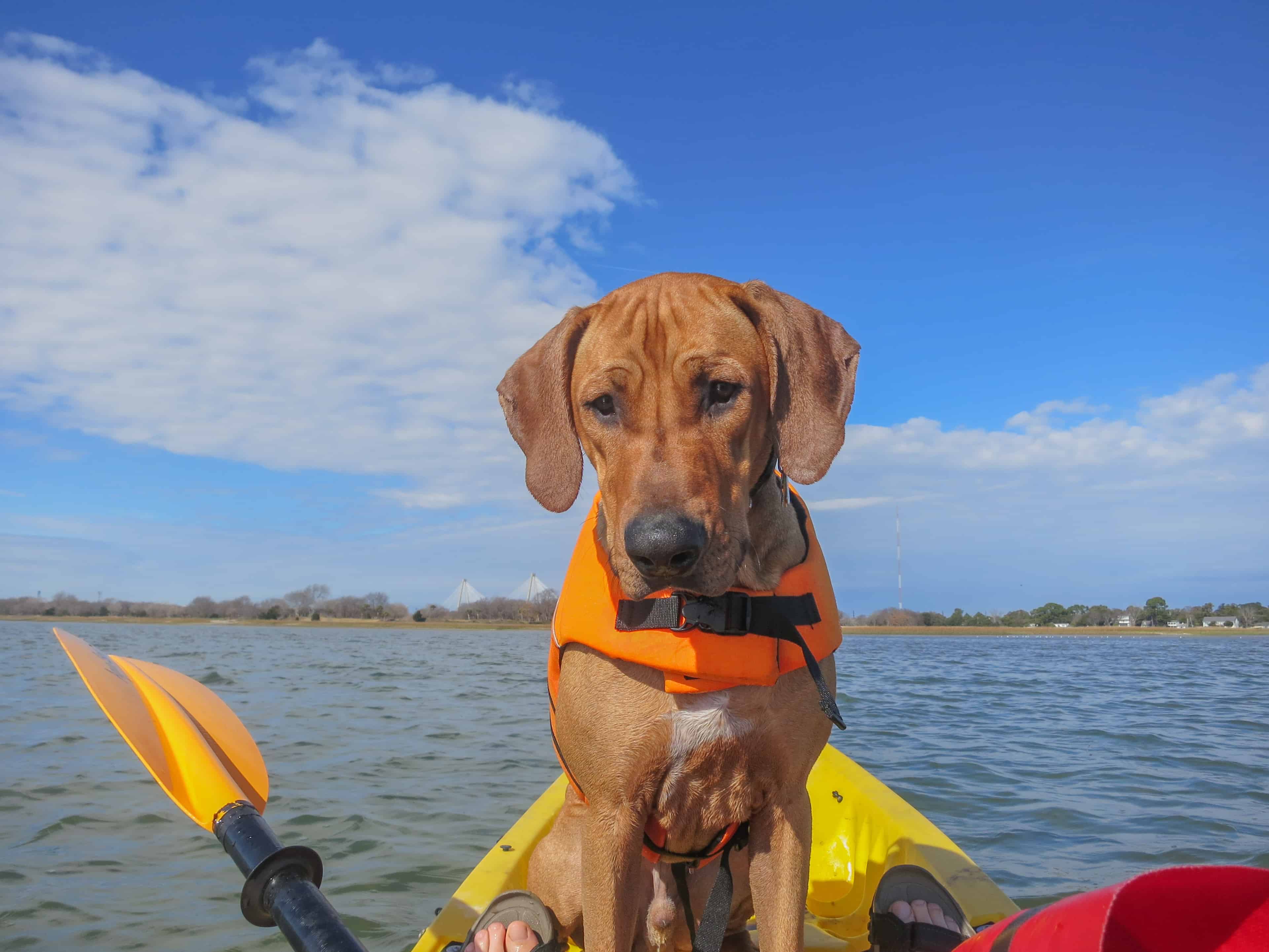 Paddling for two 
Charleston is a gorgeous city to walk through. So much so that Eko and I went on walking tours both during the day and at night. In between we stayed at a beautiful pet-friendly B&B, went on a plantation tour and went for a little kayak trip up the coast.
San Francisco, California 
Dog-park with a view
It's tough to beat the view from San Francisco's dog park/beach nestled in between the Golden Gate Bridge and Alcatraz. When you're done playing, hop aboard one of the famous (and dog-friendly) trolleys for a ride.
Packed with dog-friendly destinations both within the city and amazing hikes just outside it, San Francisco offers plenty of fun for a pup.
Portland, Maine 
The food at Inn by the Sea in Maine is so good for all species that I wasn't sure which treat was mine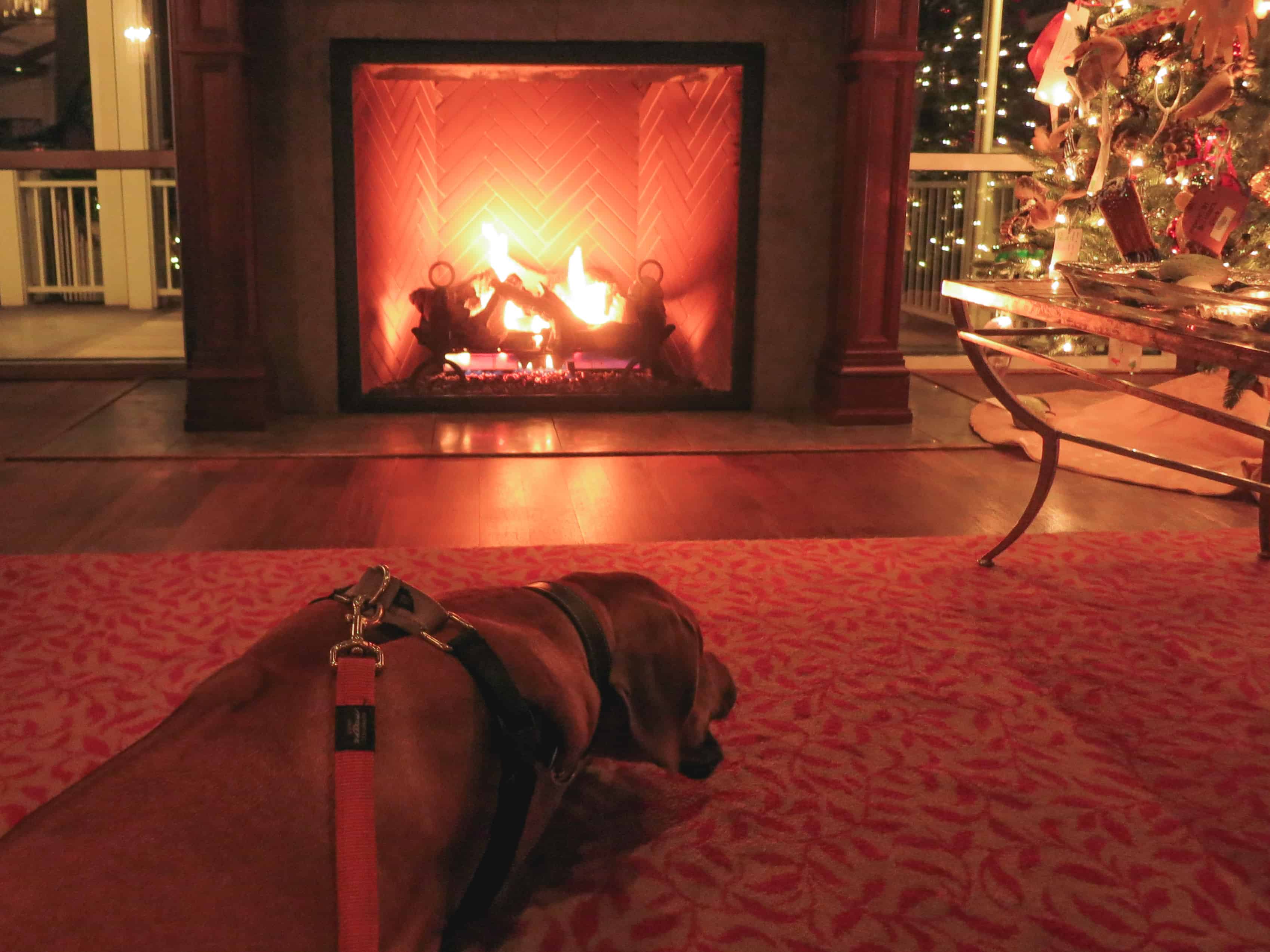 Traveling with your dog isn't just for the summer. Eko and I visited Maine in December and it was one of our best stops of the year
St. Louis, Missouri 
Living like a King in St. Louis
When it comes to dog-friendly events, St. Louis can't be beat. Both the Beggin' Pet Parade and the St. Louis Cardinals "Pooches in the Park" are worth trips of their own. Toss in a trip to the Arch, a comfy stay at the Cheshire Inn and you have yourself a great vacation.
https://youtu.be/63SzoTdKsg4
New Orleans, Louisiana 
My Mardi Gras companion
Eko and I spent Mardi Gras in New Orleans, so the city was rocking. But we also stuck around afterward and really got to enjoy the quieter sides of the city too. Strutting down Bourbon Street with your pup during the day is fun, but don't forget to check out the Garden District for some great dog-friendly dining.
Denver, Colorado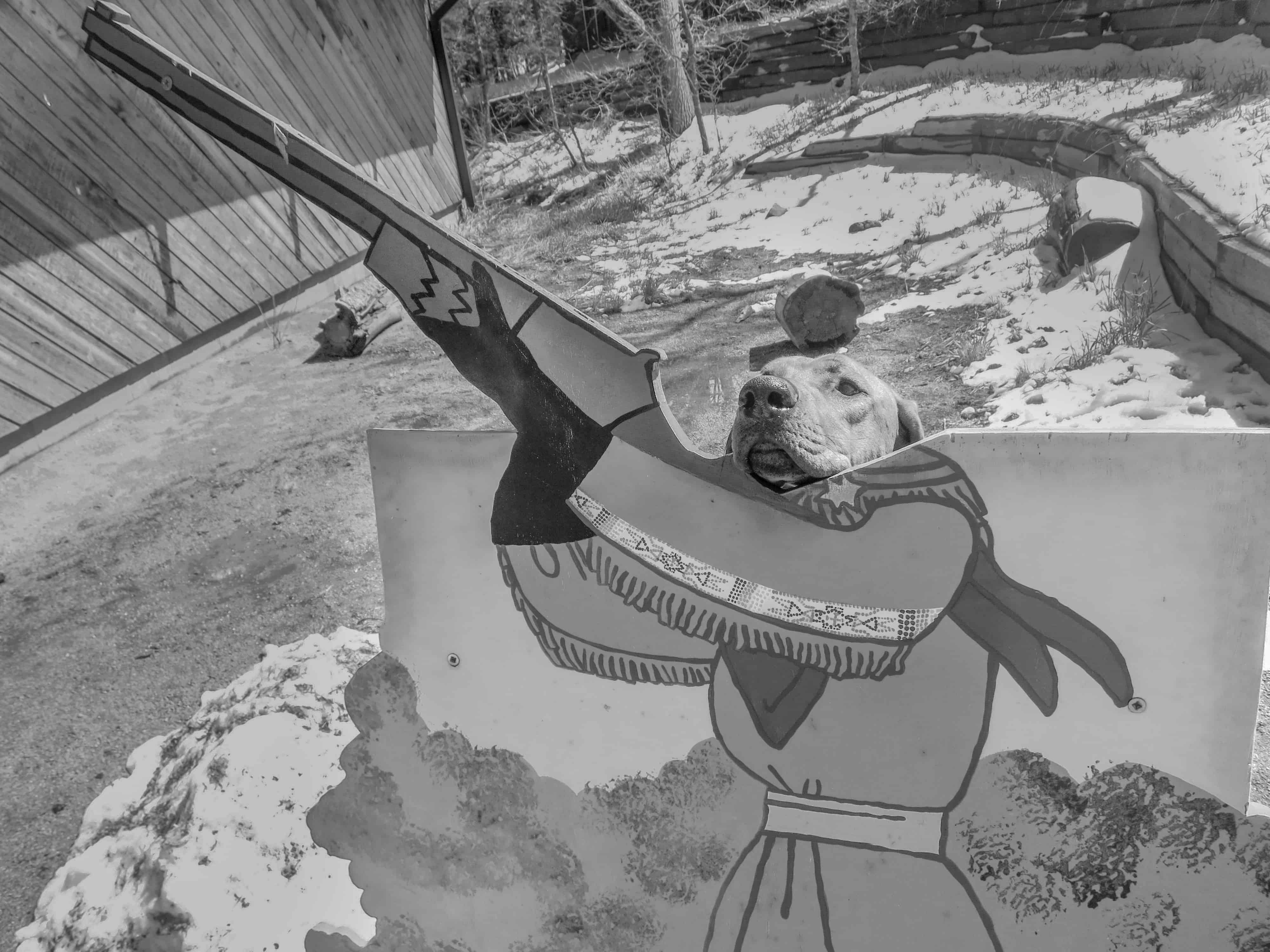 One day they'll make dog-friendly tourist cut-outs for photo-ops 
Tie your shoes, adjust to the altitude and bring plenty of water. Denver is paradise for active people/dogs. Whether you prefer to stroll sprawling dog parks or want to take on a hike, Denver has it all.
Chicago, Illinois
The Windy City will blow your hair back!
I promise I'm not playing hometown favorite on this one. Come to Chicago in the summer (definitely not the winter) to see why life is good for Second City pups. From Montrose Beach to SeaDog boat rides, Chicago has so many great destinations and activities for people and pups together.
When you visit, look for a knucklehead and two Ridgebacks at the beach and come say hi!
For the sake of keeping this post shorter than a novel, I'll close here. But if you and your pup are making trips to Seattle, Portland, Oregon, New York City, Washington DC, Nashville or just about any other major city, there's so much to do and see.
 Some of the things your pup sees may confuse him
In all my travel with Eko I've learned two important things. One, bringing your pup along on vacation can make the trip so much more enjoyable and memorable. Two, your attitude always matters more than your destination. No matter where we went, we always found a way to have a great trip.
If you have questions about pup-friendly travel to any of the places we've visited, you can ask here or shoot me an email anytime at [email protected]
The best adventure buddy
Last summer we didn't get to travel much since Penny was still a bit young. This summer however I'm on the lookout for a fun road trip destination. Anyone have any suggestions for us?