It's hard for me to believe that it's been over a year since Eko and I finished our road trip around the country.  However, we still have a souvenir from our last stop – Montana – to remember the road by.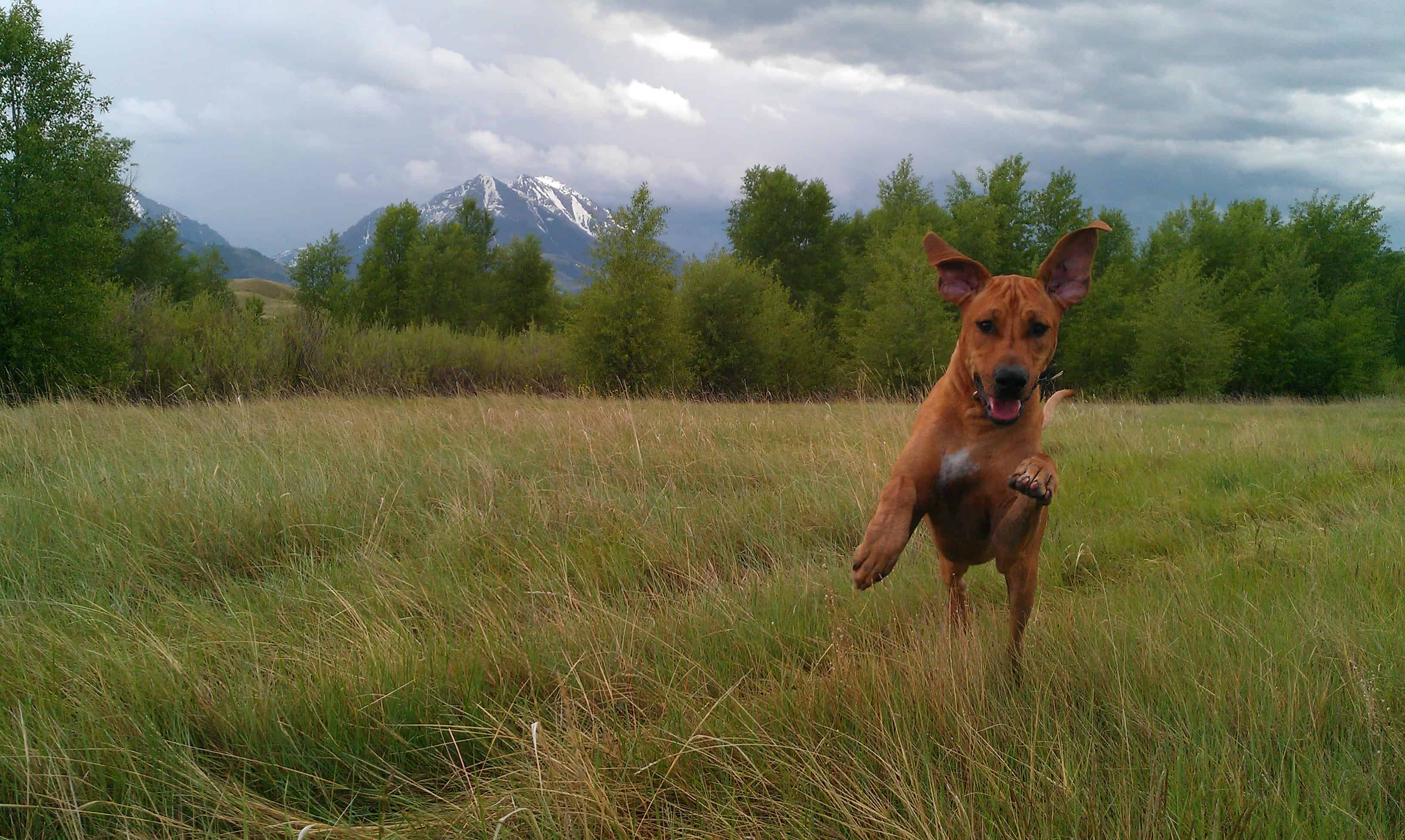 Understandbly, Eko misses our backyard in Montana
Montana is home to a vast amount of wildlife, and while Eko was out romping in the yard he discovered that one buck left behind a piece of last season's fashion. The buck's loss was Eko's gain.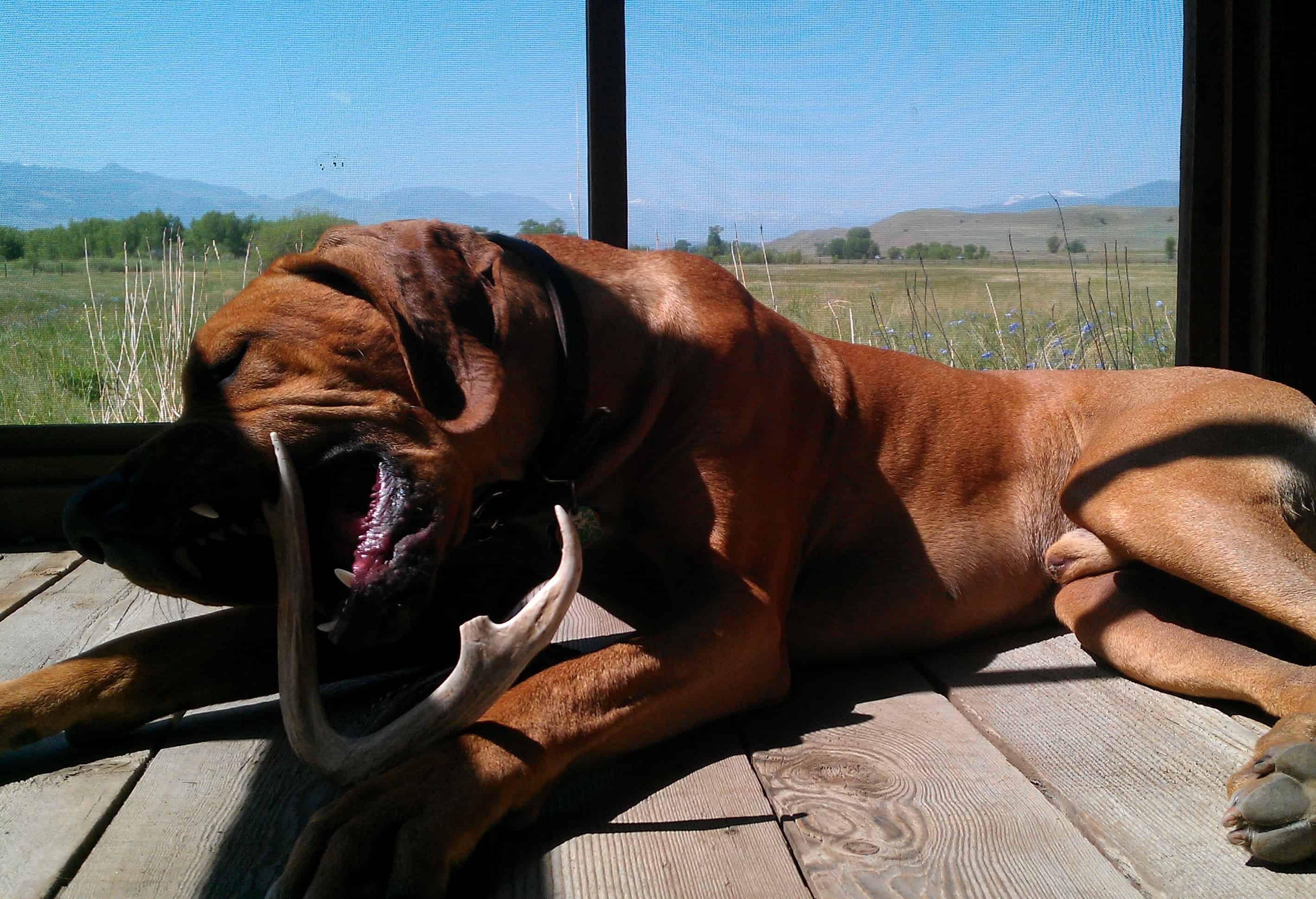 A delicious antler was the reward for our intrepid explorer
The antler came to our new apartment with us and for the past twelve months it has kept the little guy busy
Unlike some of the other bones I bought him, the antler remained a fixture of Eko's attention.  He doesn't always chomp on it, but he will consistently go back to it at least a few times a week.  The antler is great for me because it doesn't smell and it isn't messy. Most toys I buy Eko are lucky to last twelve minutes, but check out how the antler is doing after twelve months.
The two prongs are gone, but the main part of the antler remains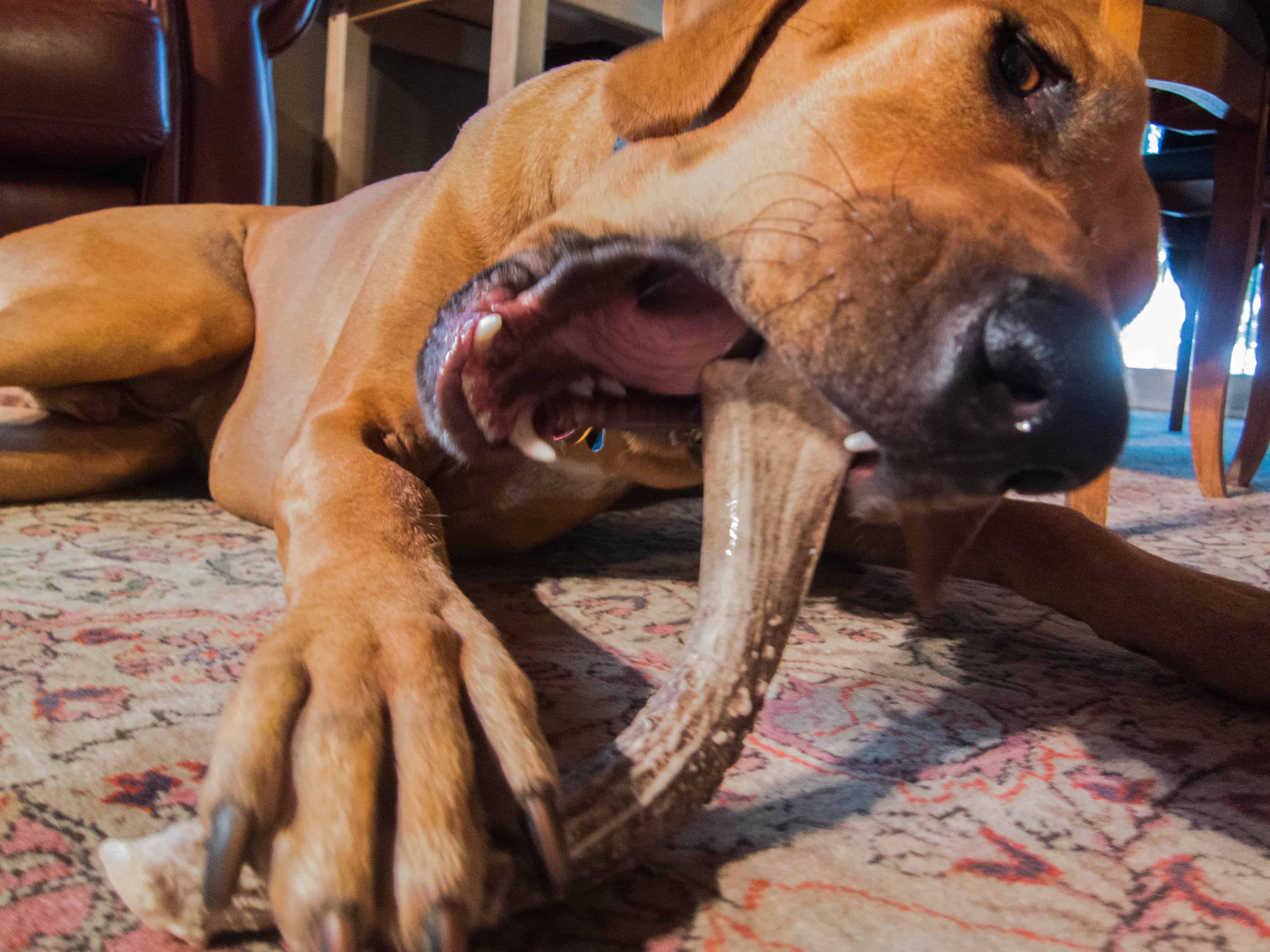 Both Eko and the antler are still going strong!
If you haven't bought your pup an antler before I highly recommend you look into it.  They are fairly expensive but I can tell you they are more than worth the investment.  I will definitely buy Eko another antler…if he ever gets through this one that is!