For the past few weeks I quietly tiptoed around posting about fall weather.  Temperatures here in Chicago lingered in the sixties and I did not want to tempt fate by exuberantly posting about our extended summer.
However, the ruse is up because temperatures plunged and today's forecast includes a slight chance of snow!  Frigid weather means it is time for my Blanket Monster to head back to hibernation for the winter.  Of course, for Eko to transform into the Blanket Monster he needs some assistance.  That is why he has developed a highly sophisticated way of articulating that he wants a blanket.
A ninety-pound pup curled on your lap is a tough to miss sign.  Eko wanted warmth and he made sure to let us know
Once I outfitted Eko with a couple blankets he gave Emily just a bit more room to breathe
But Emily remained an essential component of Eko's blanket fort.  Once Eko achieved maximum warmth he was ready for full Blanket Monster mode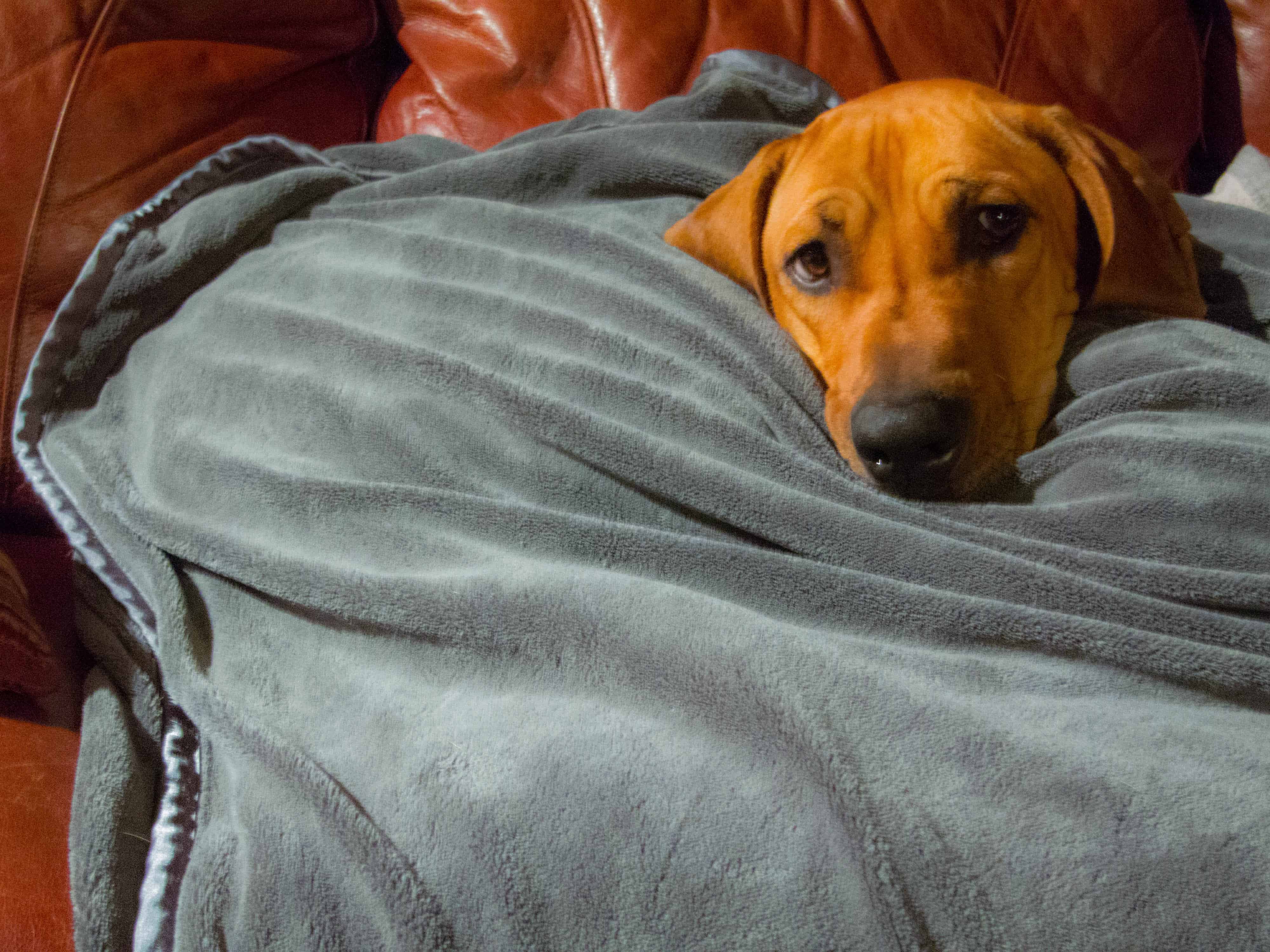 The king in his castle
Summer might be gone but underneath the blankets the weather is just perfect for Eko!