Montrose Dog Beach is paws down Eko's favorite place in all Chicago.  The wide open beach is one of the largest we have ever visited and in the summer there is always a pack of playmates ready to romp.  We haven't been back to Montrose since early fall, but Chicago's wacky weather graced us with a gorgeous sunny day, so we thought it would be fun to see what the beach looks like in the winter.
Eko wagged his tail a hundred miles an hour when we pulled into the parking lot and set out for the water at a dead sprint.  Unfortunately, there was one problem…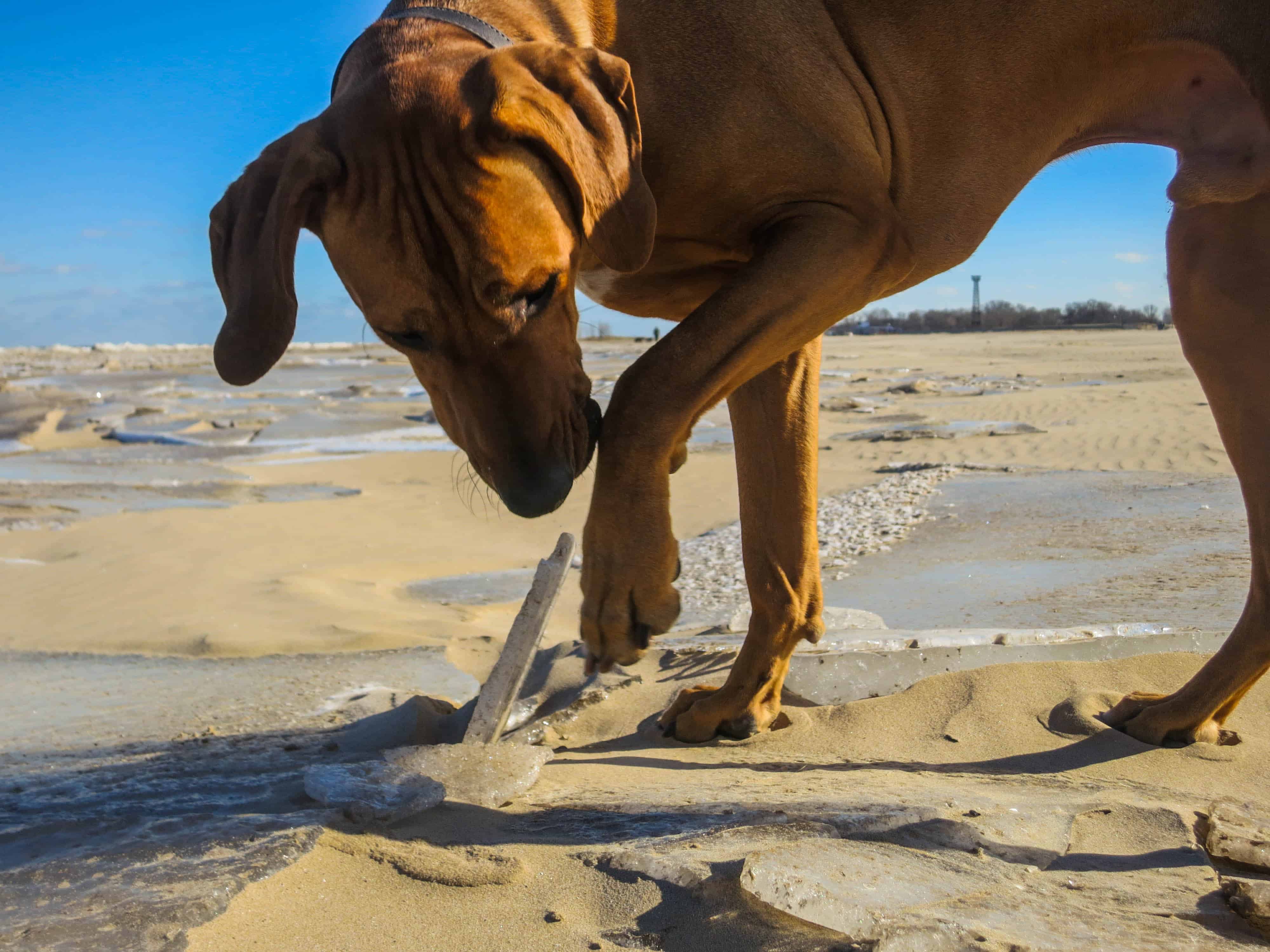 Eko pawed and barked, but the ice stubbornly refused to turn back into water
During the summer, I would be about chest deep in the water for this shot, but the lake was frozen for over fifty yards off the shoreline
Not only was there no water, there were also no dogs!   Luckily, there are two things the winter can't steal – sand and sticks – and that was all Eko needed for a good romp
Stick: check. Sand: check. Let's get it on!
My favorite thing to watch is Eko turning on the afterburners and racing down the beach.  I haven't had a lot of opportunities to see him let loose recently, so between the weather and our trip to the beach I am already getting excited for the summer. Thankfully we were able to get a small taste of summer this afternoon because the forecast calls for low temps and ice pellets tonight.  Never a dull moment around here!