For Eko and me, having fun is serious business.  Our job is to enjoy life to the fullest, so when we take on any challenge, we always give it our best.  Now that it's officially October, it's time for us to get down to work on the most important challenge of the month (no, not filing my taxes on time – though I will need to do that to stay out of jail).  Of course, the most important question of the month is what should Eko and I be for Halloween? As you may or may not know, Eko and I are already experienced costume wearers. Here is a small selection of some of our past work:
Eko filled in for the Easter Bunny in Denver
Who said both Blues Brothers needed to be human?
While drying Eko off one day, I noticed that he could definitely pull off a Russian Babushka costume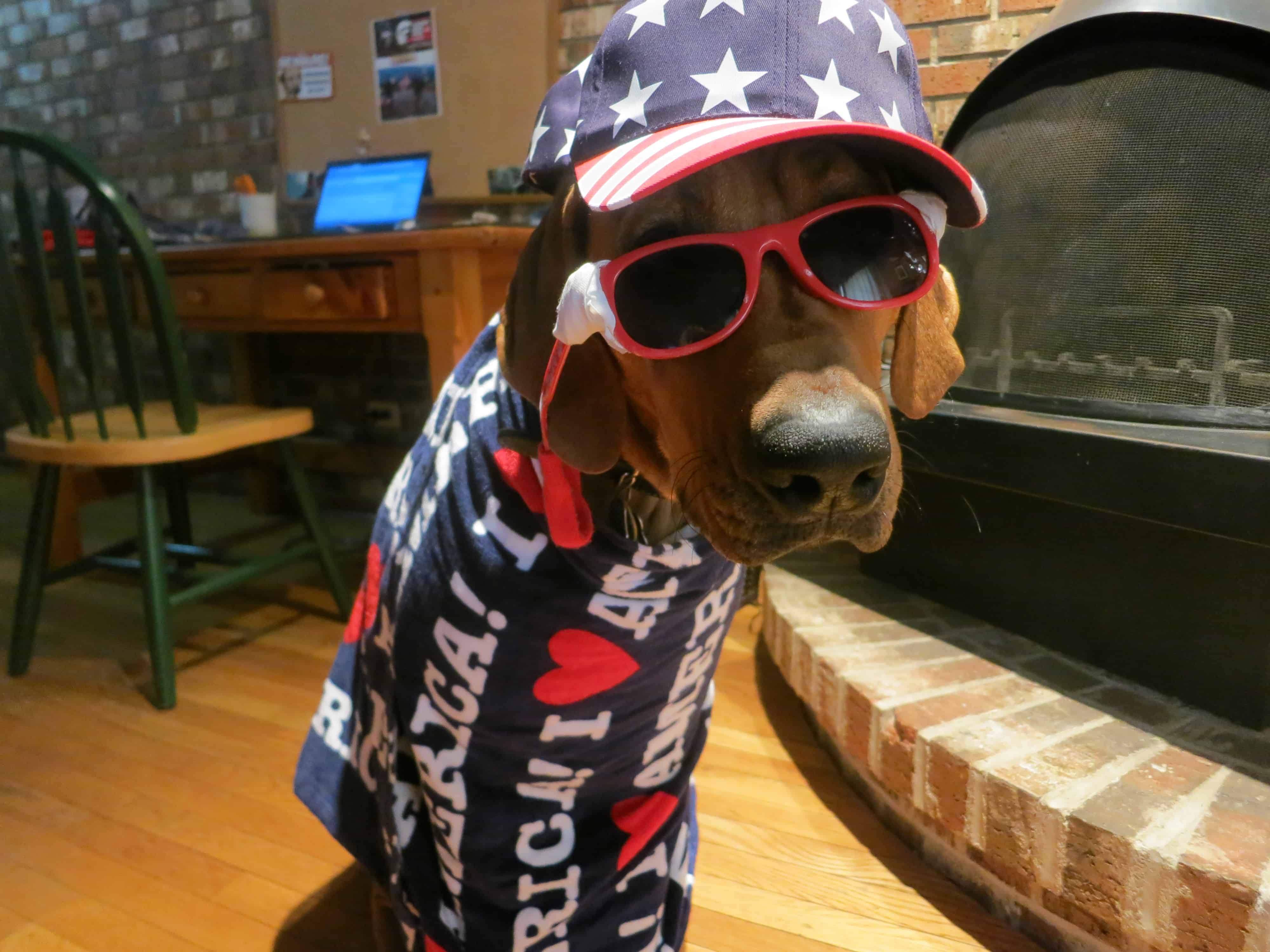 Eko's take on Captain America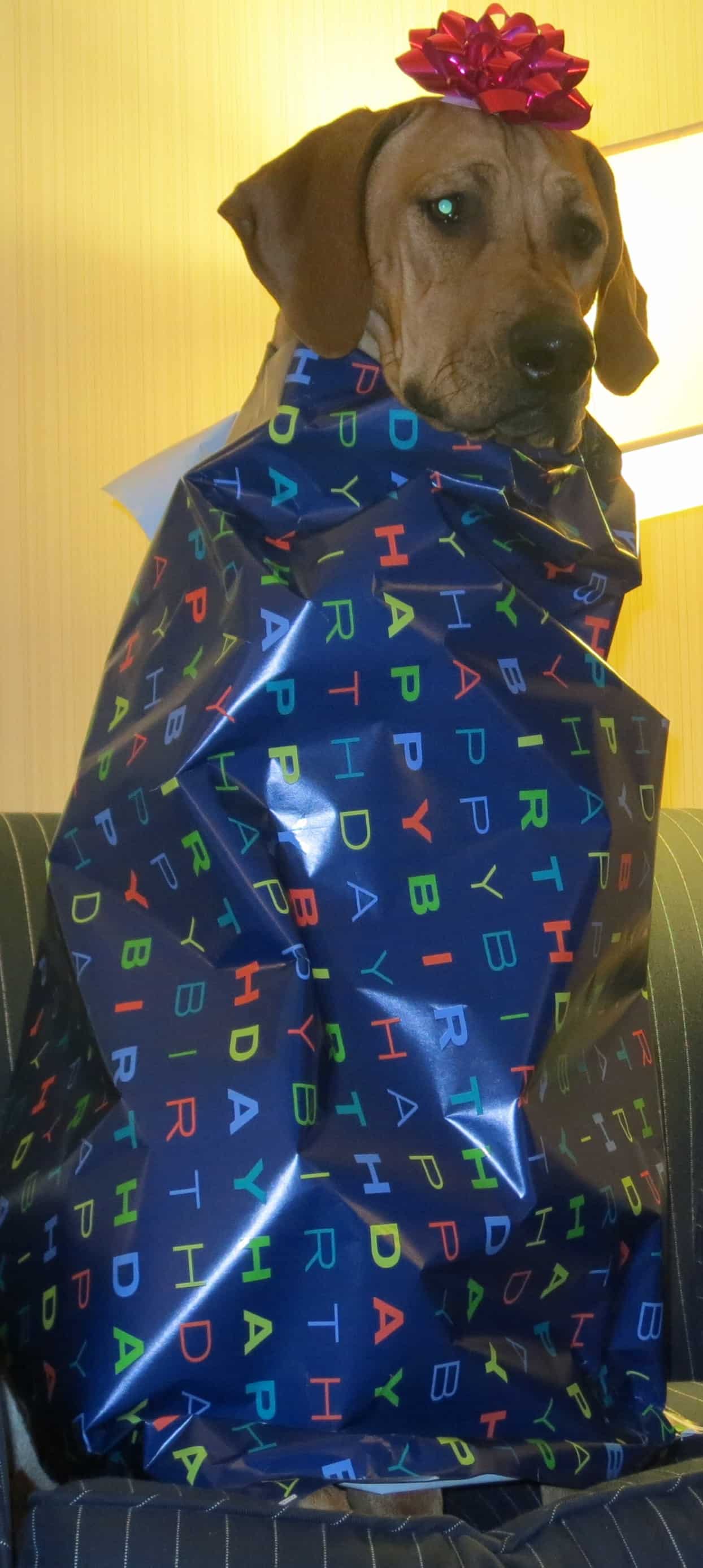 Eko also knows how to rock a great birthday present costume, but it's not very practical
Eko the Black Jack shark is one of my personal favorites
Eko makes a convincing Hollywood star because…well, he thinks he really is one.
Like I said, having fun is serious business!  We only have thirty days left to come up with a new costume that's even better than all the ones we've already done.  As always, we're open to suggestions.  Have a favorite costume for your own pet or seen a costume you think we could pull off?  Let us know!