Yesterday's weather was uninspiring. As spring battles winter for control, fluctuating temperatures cause the ground to freeze and thaw a few times a day. What's left is an icy mess. And never in my entire life have I seen a more beautiful beach day. With our
temporary exile
finally at an end, I cleared my schedule and packed up the pups for a trip to Montrose Dog Beach. There wasn't another pup in sight, but Penny could not have cared less. She was a bundle of pure joy.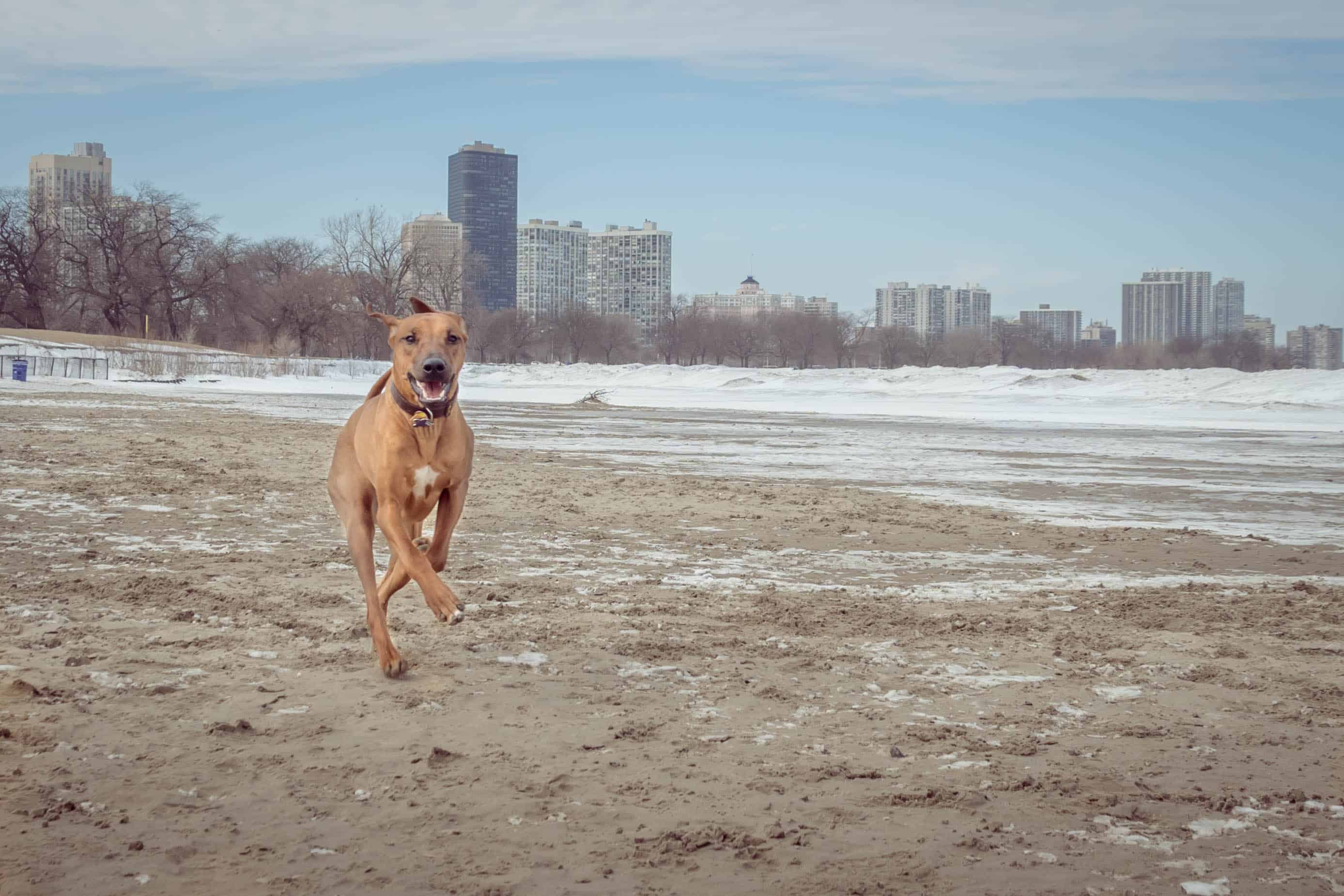 Nothing like the sweet taste of freedom
For around ten minutes Penny dashed and danced her way across the slush. She really savored each stretch of her legs
Next item on the agenda was a romp with Eko
Penny and Eko were so engrossed in their romp they didn't notice their Weim-pal Stella until she ambushed them
Penny didn't let Stella get away though
Stella's face says it all. Penny's got her groove back.
Eko had plenty of extra pep in his step too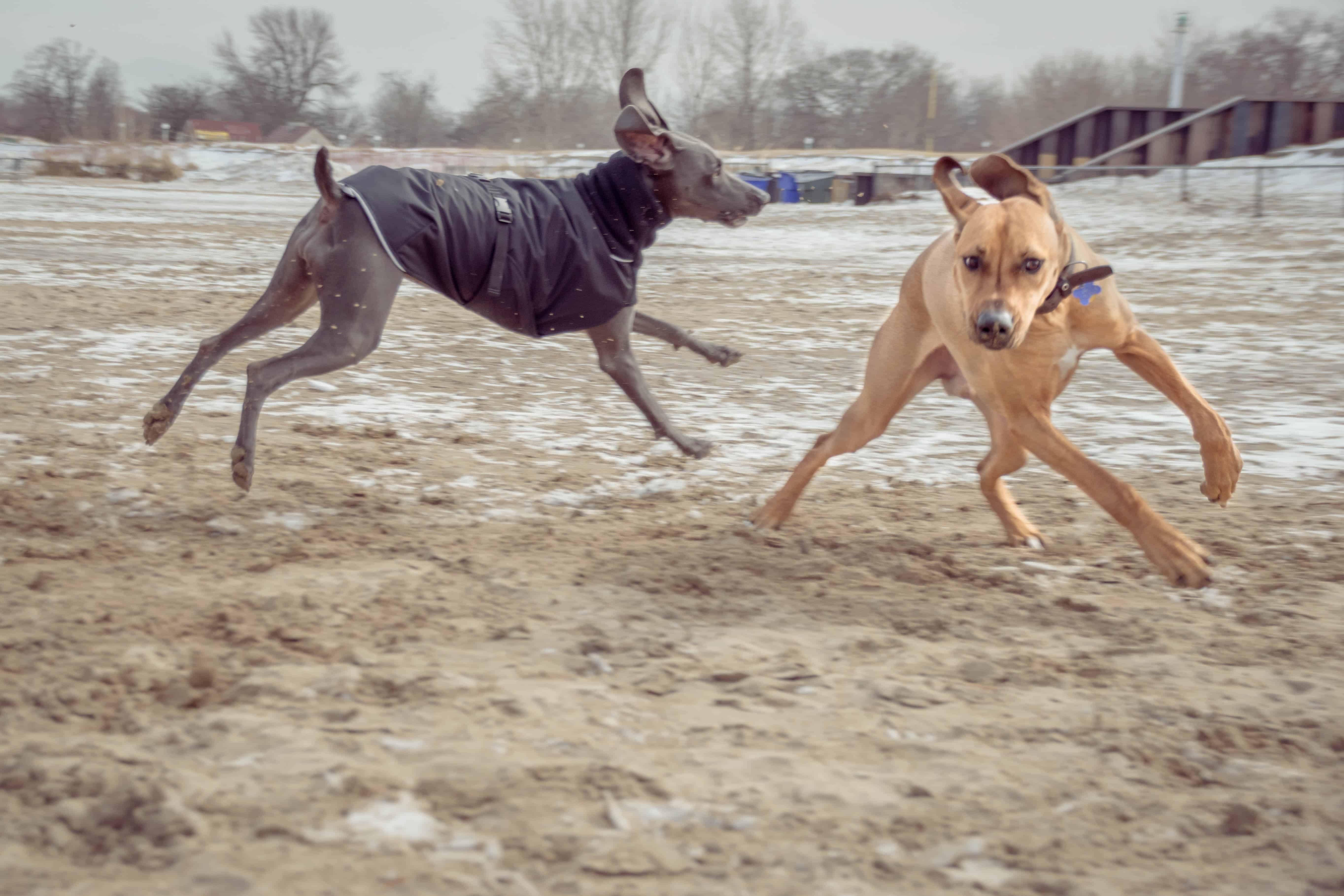 He led the girls in a wild game of tag
It was a beautifully wild rumpus of every-pup-for-himself
Until the ladies ganged up on Eko and he wisely made a hasty retreat
I'm glad our exile is over, but thanks to our time away I have a new appreciation for the simple joy of watching my pups play at the beach.  Life is better off-leash. And boy does it feel good to be back.