At a whopping four-months-old, Penny has no shortage of youthful exuberance. When we visit the beach her joy for life  is always on full display. (As are her ears.)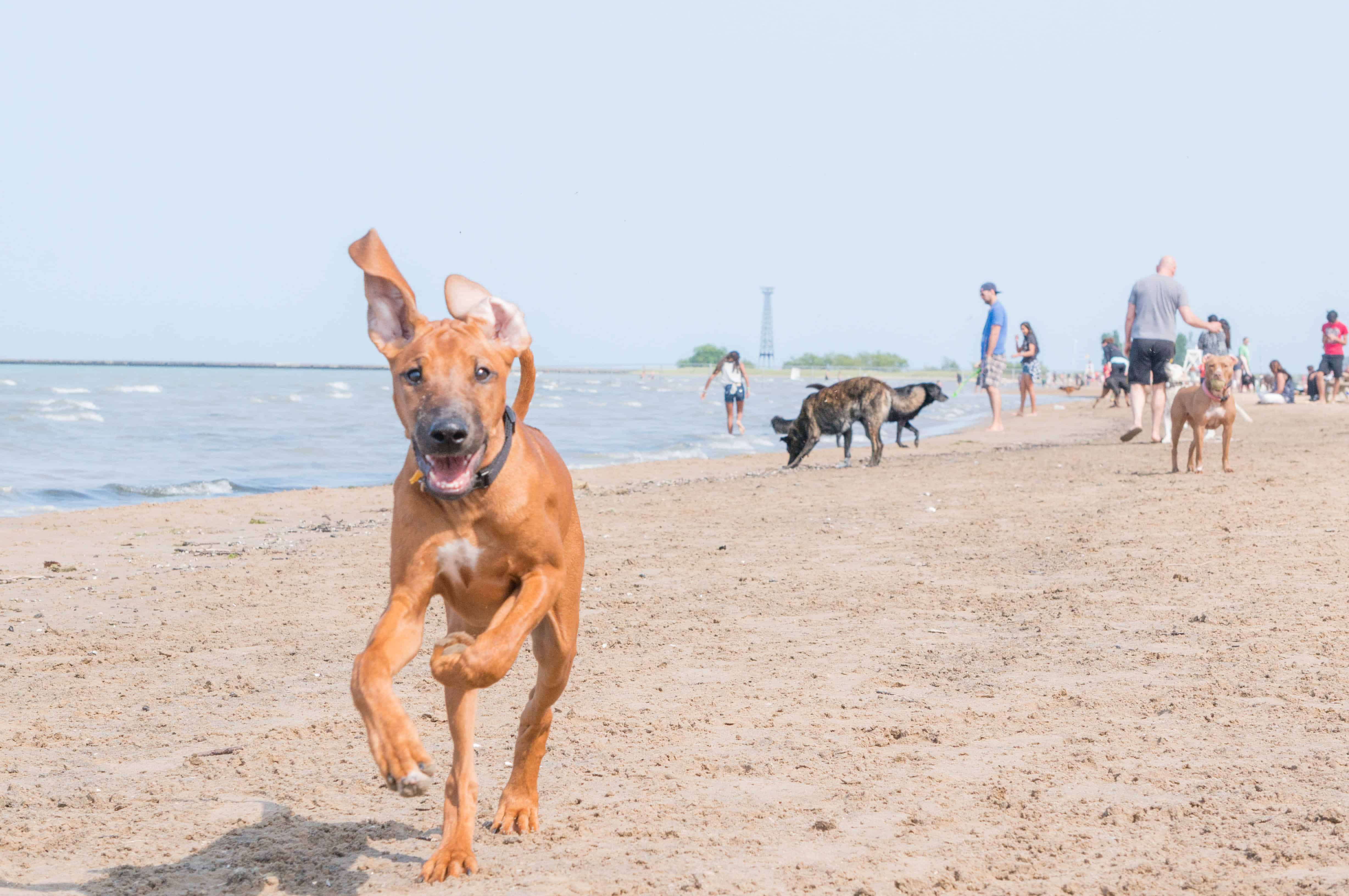 "I'm never going home!"
But not everyone can be a puppy. Did you know there are some people out there who are over thirty years old!? One of those geezers happens to be my brother James. And as fate would have it he just moved to Chicago with his dog Dutch!
Like James, Dutch is a senior citizen. I remember Dutch's heyday as a lunatic pup but at ten years old he's past his prime. Or so I thought. As we do with all new city-pups, my gang introduced Dutch to Montrose Dog Beach. Dutch, in a way I can't recall seeing in years, went romping mad!
Pure puppy-faced joy from the old man
Dutch bounded through the water with reckless abandon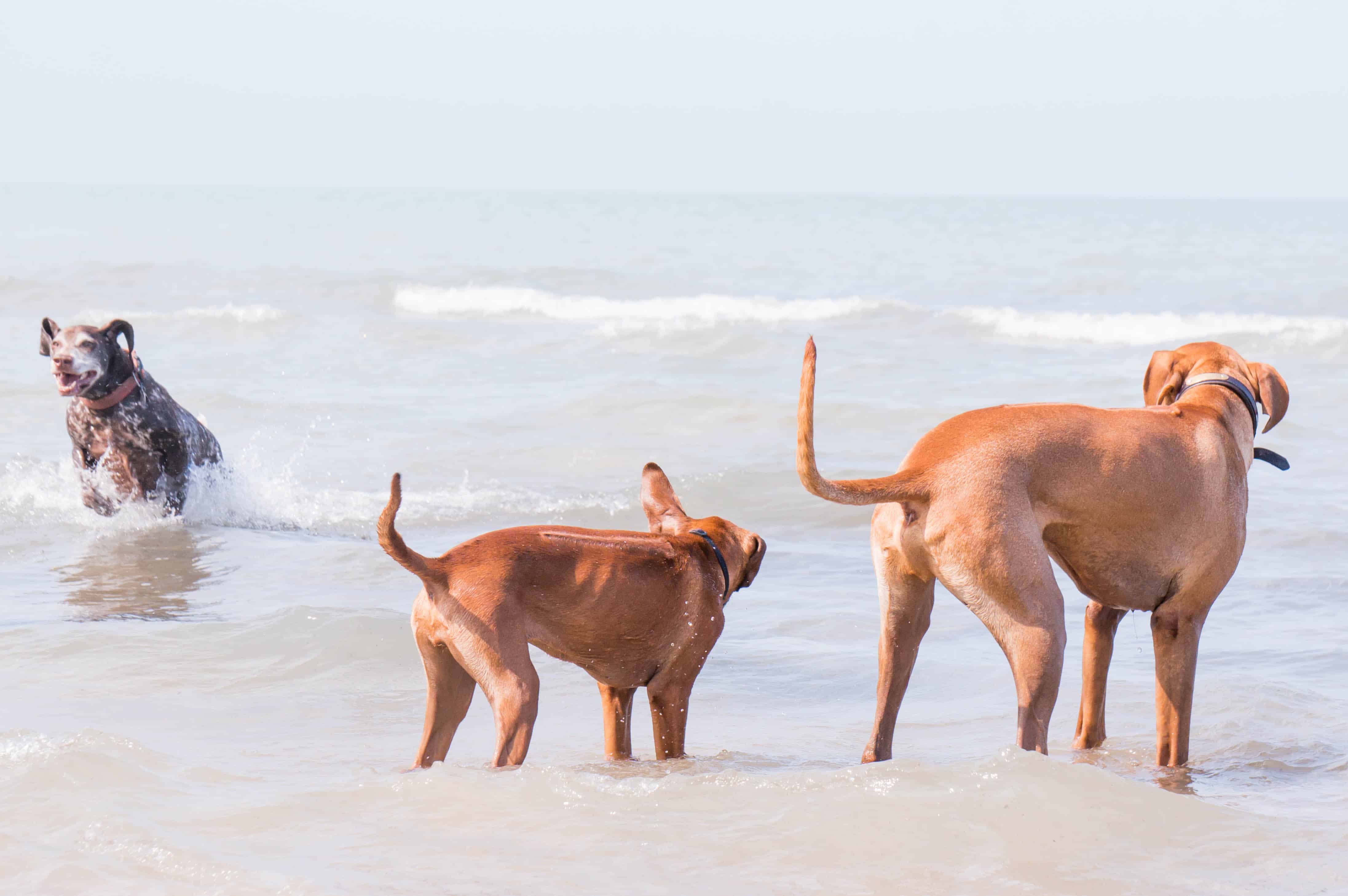 Even Eko and Penny stopped to admire the display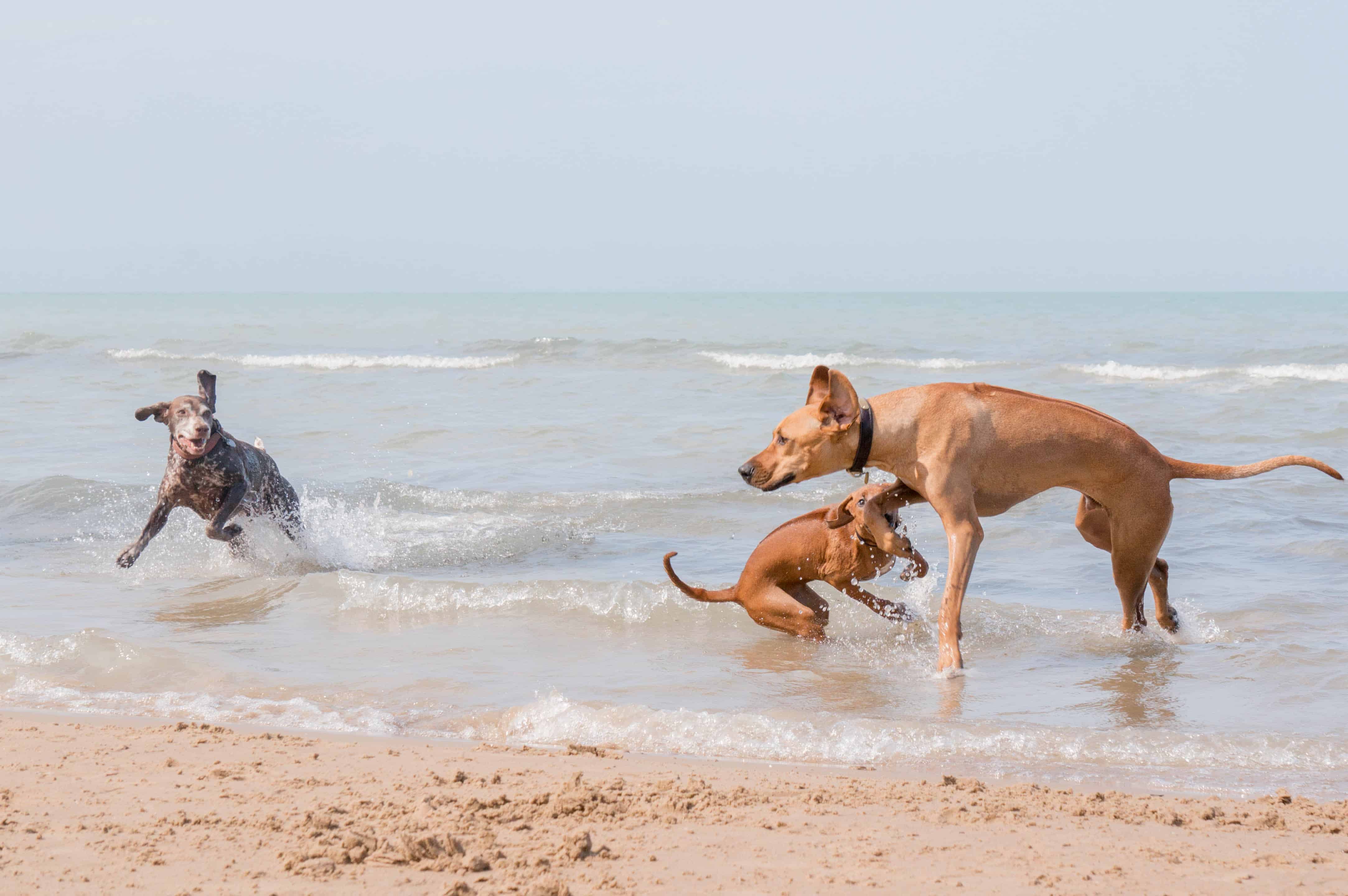 And then joined the romp themselves, of course!
The crew tore up and down the beach. Dutch soon learned the lesson all dogs do…
"This puppy is crazy!"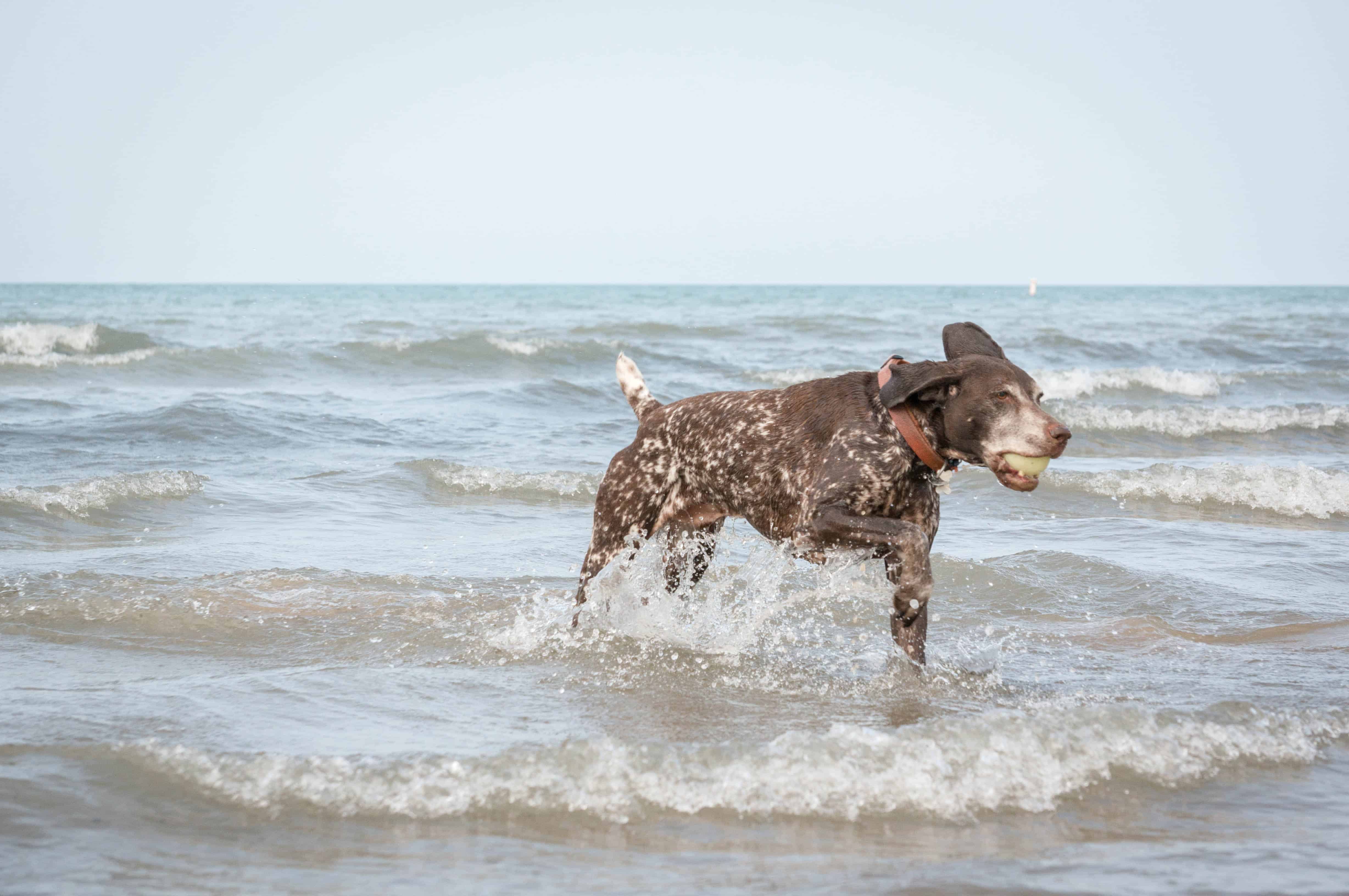 Chicago's happiest new citizen
It was incredible to watch Dutch shed the years as he reveled in the sand and surf. I think this old dog found his fountain of youth!