"I did not care what it was all about. All I wanted to know was how to live in it. Maybe if you found out how to live in it you learned from that what it was all about." ― Ernest Hemingway, The Sun Also Rises
The most painful moment of each day is the first one. Sleep filters the toxic truth of Eko's death and I can dream of holding him safely in my arms. But my waking breath is a poisonous, choking reminder that he is gone. One night last week I grew weary of that despair, riding with the sunlight, ripping me from sleep each day. So I decided I would no longer let my sorrow wake me.  I would wake and meet sorrow on my own terms. I told Emily that Penny and I were going to the beach at dawn the next morning. "I'm coming with you," she responded. No hesitation, no equivocation, no negotiation. I have never loved her more.  We quietly rose from sleep and tiptoed past my anguish on our way to the car. The beach was cold, dark and deserted as the three of us walked towards the lapping waves. The last time I visited the beach at dawn, with Eko, a red sun burned brightly. I imagined that this time, without Eko, the sun would set the horizon on fire. The sky would explode with color, angels would weep, and the universe would beg my forgiveness. But the world is not a reflection of what we wish it to be.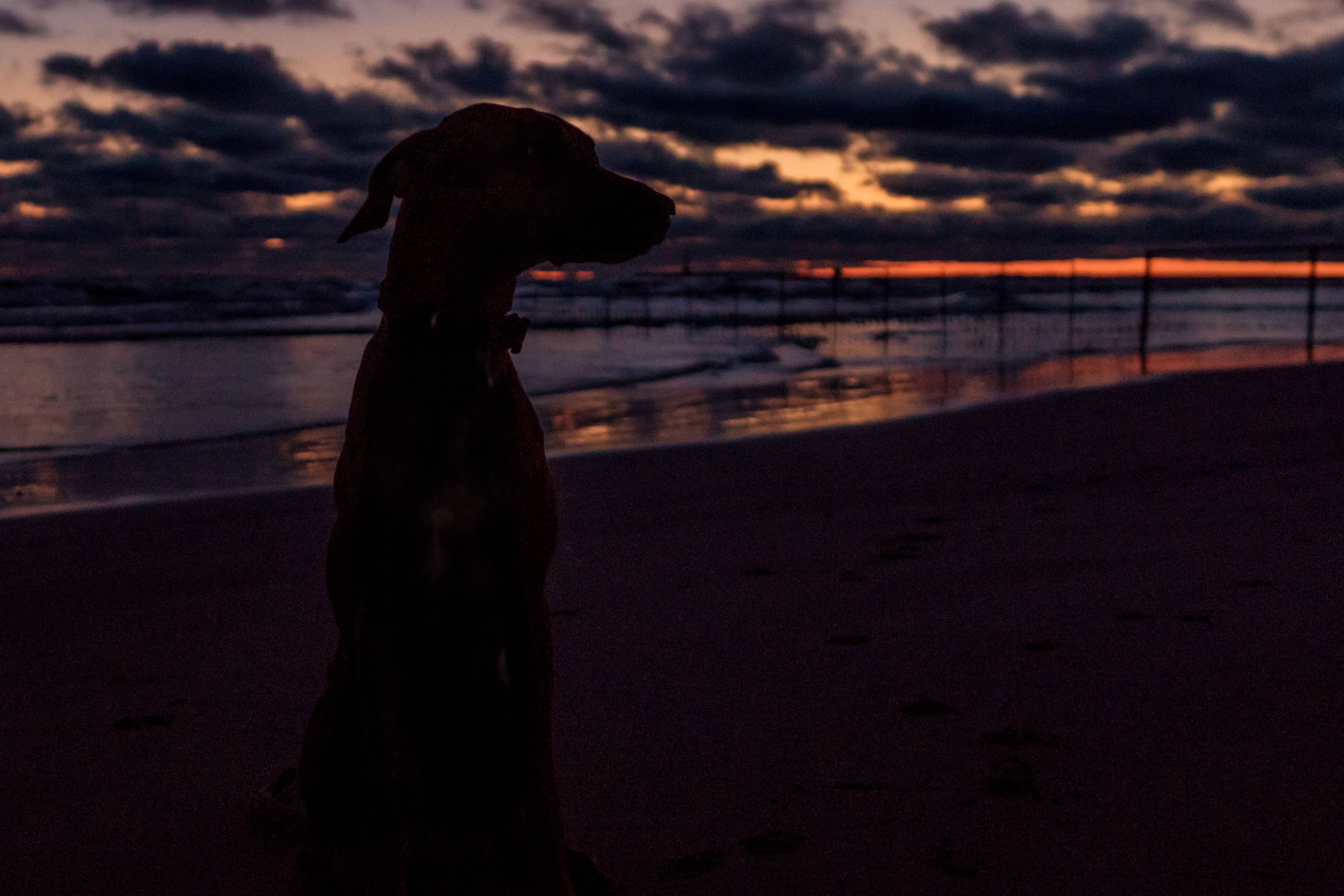 The dawn, at whose magnificence I wished to scream my challenge, was cloud covered and muted. "This is what I'm afraid of? How can this meager light which barely breaks the clouds break me each morning?" I wondered. As I stared at the thin rays filtering through, a wagging tail drew my eyes down to where the tide creeped at our toes.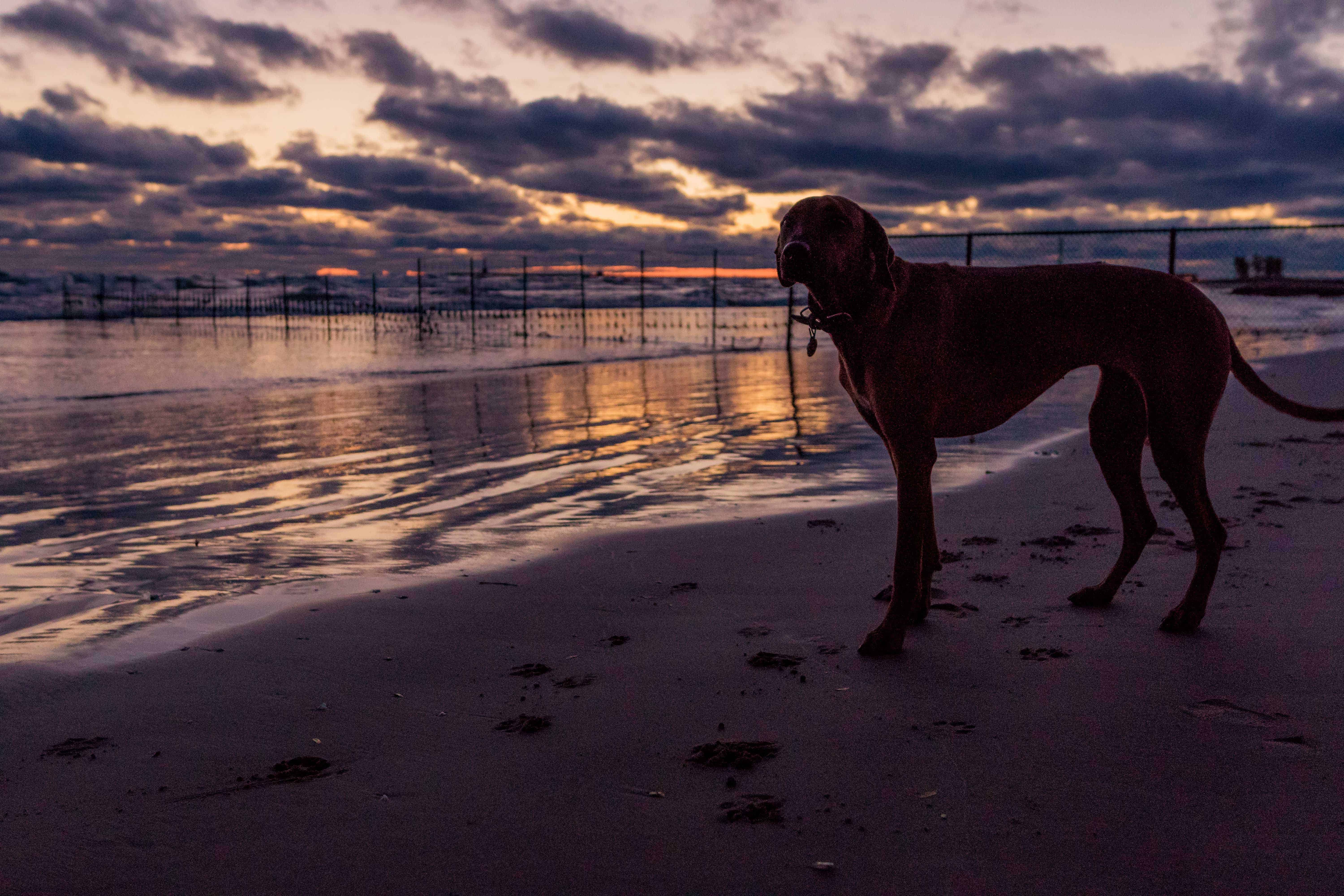 Penny, barely more than a shadow against the sand, looked at me eagerly. Ready to do what that pitiful star on the horizon could not – bring light to my day. With a whooping cheer we set off at a run down the shore. Emily and I took turns at tag, laughing and calling Penny's name in the dark.
We played until the black of night gave way to the light of the new day. The same light which once woke me in tears now found me dancing across the sand with the woman and the dog that I love. No longer hiding from our suffering, but instead learning to fully live in it – with the hope we may one day discover what it all means.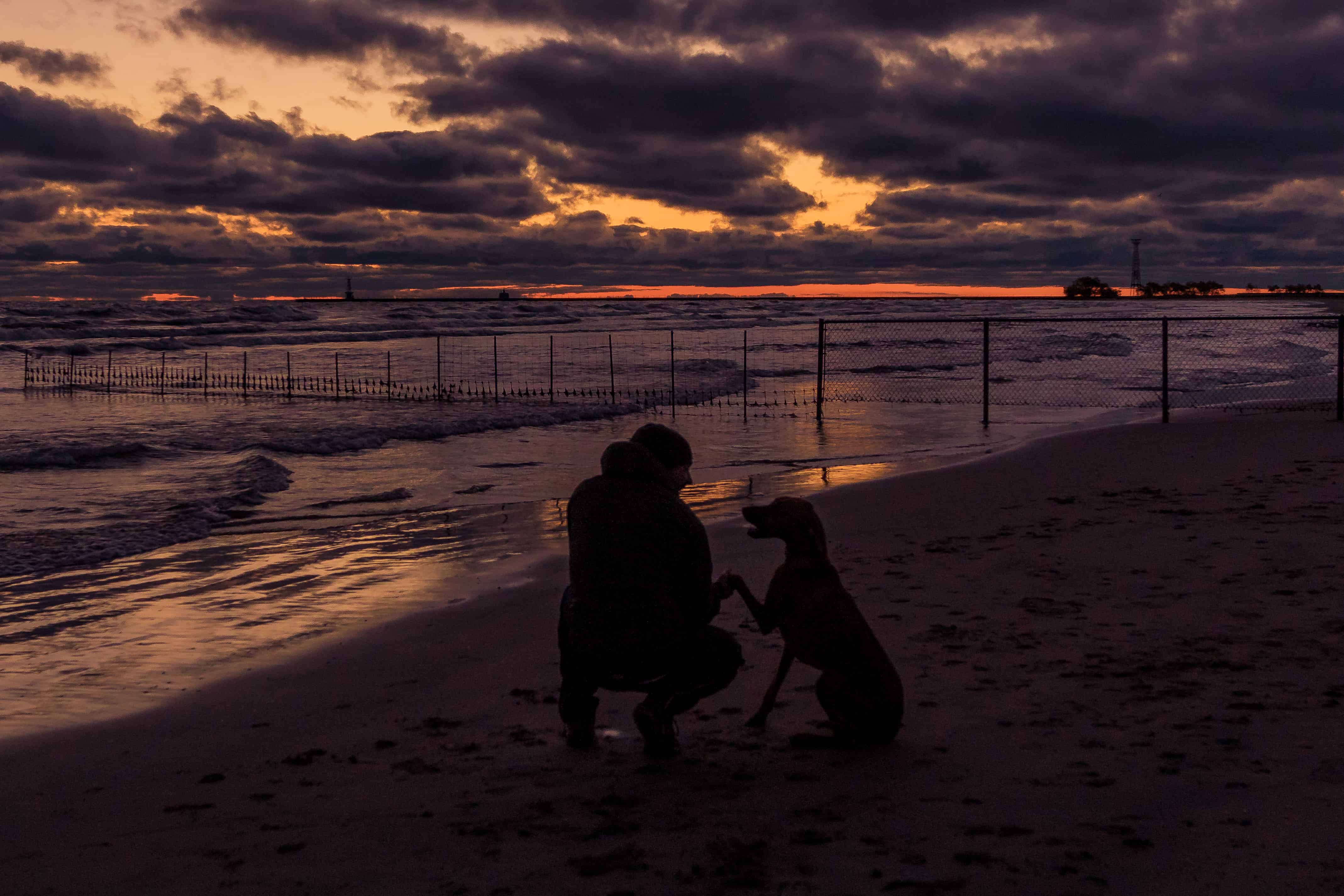 So this is how we meet each new sunrise. Striving to live joyfully with, in and through our sorrow. Broken and lost, but together.