A couple months back my brother James and his pup Dutch moved to Chicago for law school. Well, James moved for law school, Dutch is just here to take all the tests for him. James has a jam packed Tuesday schedule so Dutch spends Tuesdays here with the gang. 
Dutch, the elder statesdog of the family, had grown accustomed to his life as a solo pup
But as I detailed in this video, Penny eventually won him over. Dutch went from actively avoiding Penny to letting the little squirt cozy right up
Dutch can't quite put his paw on it, but something is different about that little squirt he let use him as a pillow.
"Hey Will, do you ever get the feeling that Penny is bigger than she used to be?"
"Eh, whatever. It's cold and she's comfy."
Dutch may not be able to tell for sure, but I know that with Penny's ever increasing size there is no way to squeeze more than two pups on the futon. This of course causes a bit of an issue since everyone wants to hang out in the same room together.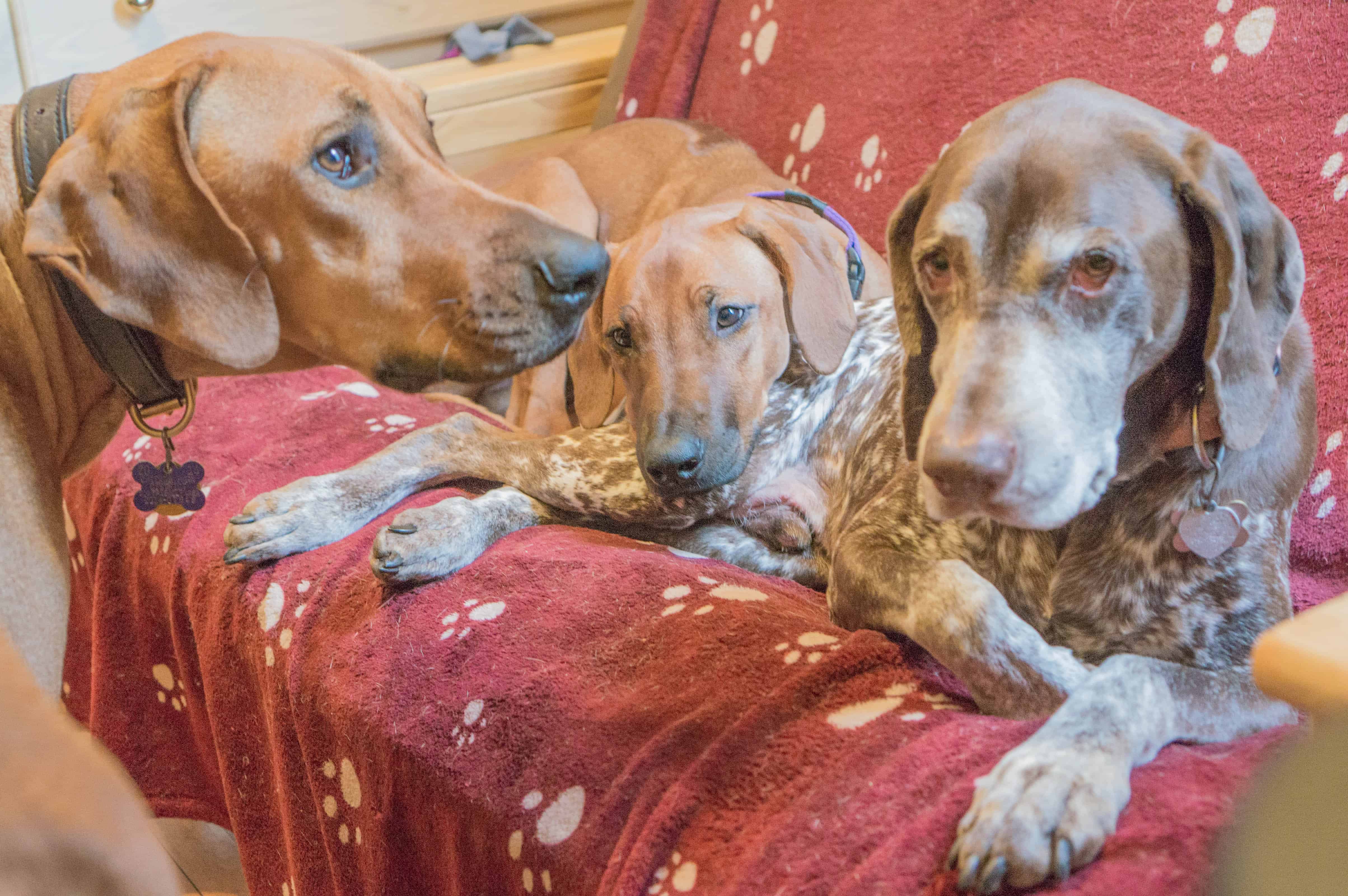 Everyone looked to me for answers, but as usual, I had none
So Eko took matters into his own paws.
A perfect fit. At least in Eko's mind
I thought I would need to call the fire department and have them use the jaws of life to free Dutch, but he loved every minute of it.
It was cold, so I guess two dog blankets is better than one!
Would Dutch be ok at my brother's apartment for a long day? Sure, but I think he, me and my pups all prefer having Dutch romp with us!