We hit the long road home tomorrow and I need the pups extra tired for the trip. Luckily, fate smiled on us and the pups' favorite pal, Tripp, was at the dog beach.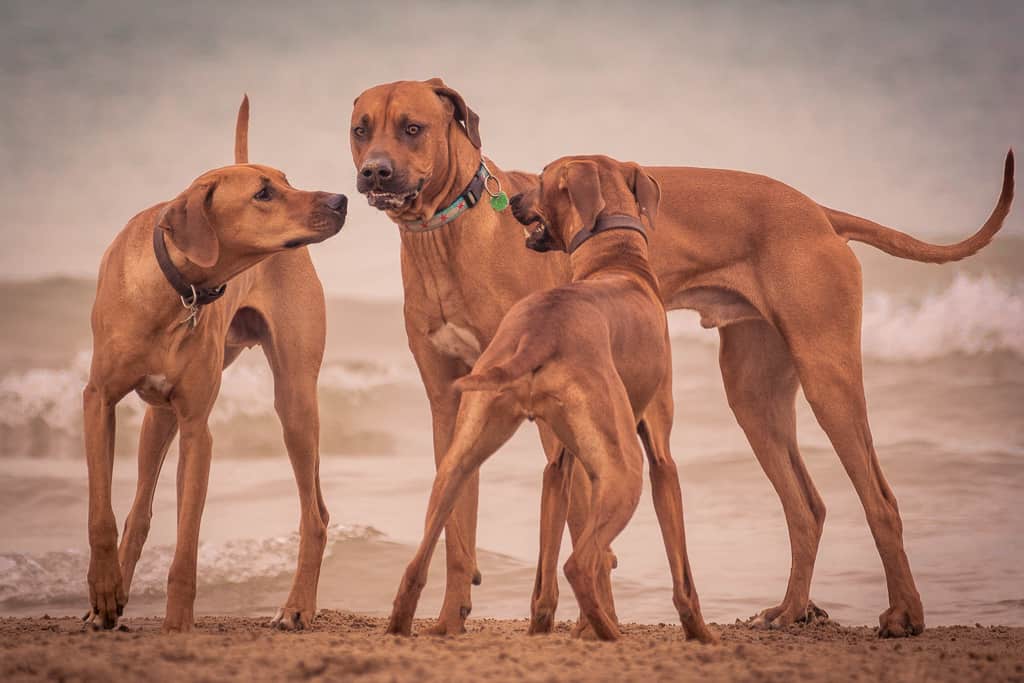 Tripp is about the size of Eko and Penny combined, which is good, because they both love romping with him at the same time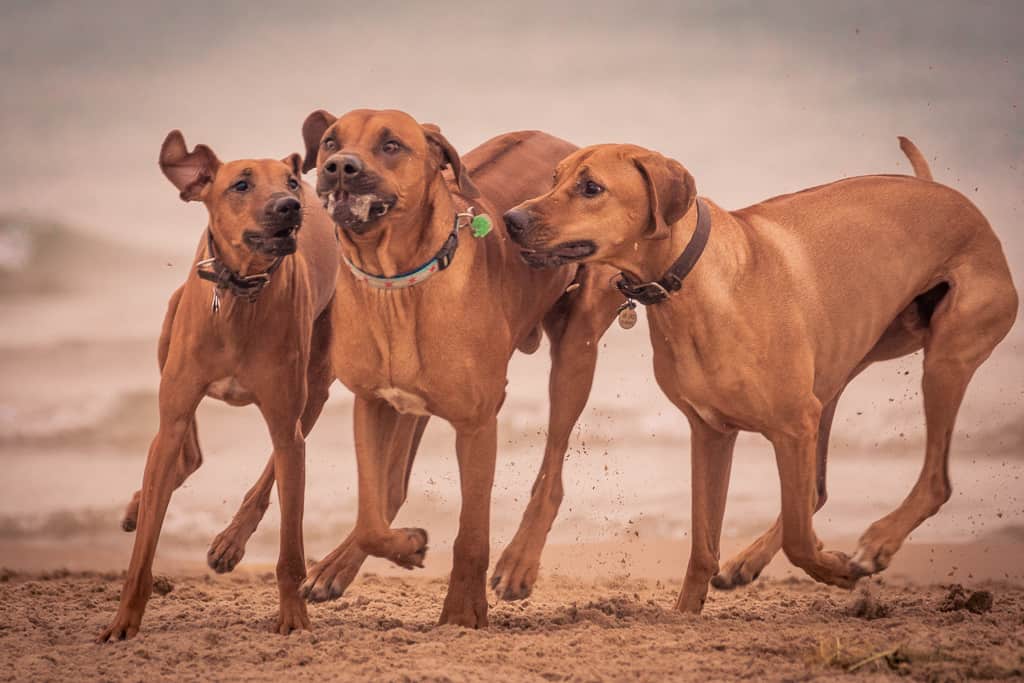 Tripp gamely led the Ridgeback trio on a mighty charge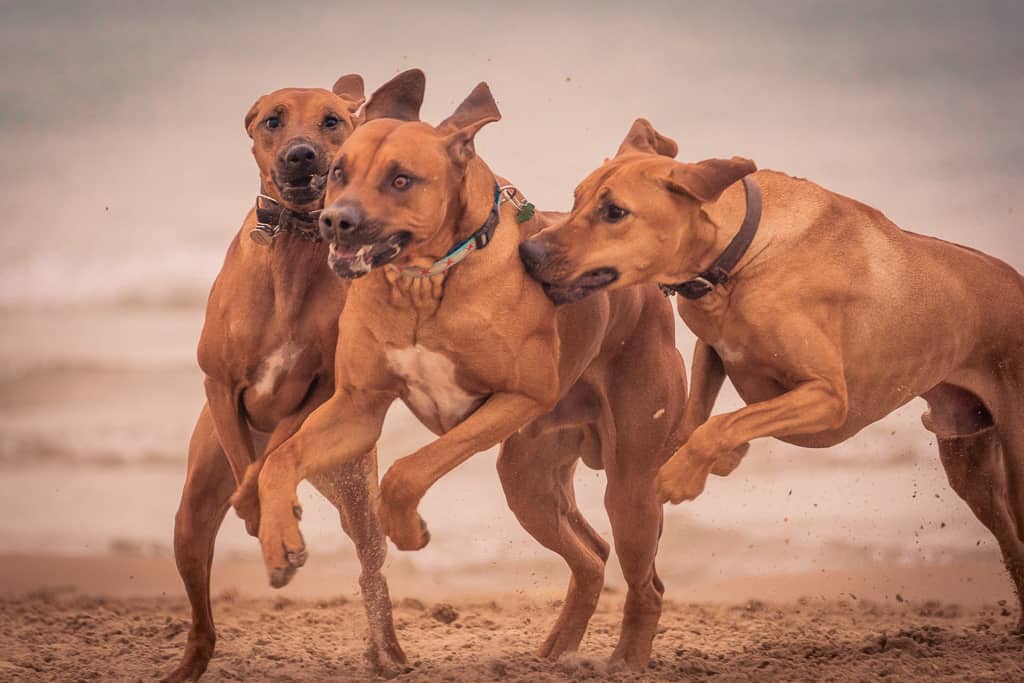 Tripp isn't as fast as Eko or Penny, but he has some fun tactics to make up for it. Once the pups catch him…
He throws on the brakes to let Eko and Penny fly by
On a day where I needed the pups doubly tired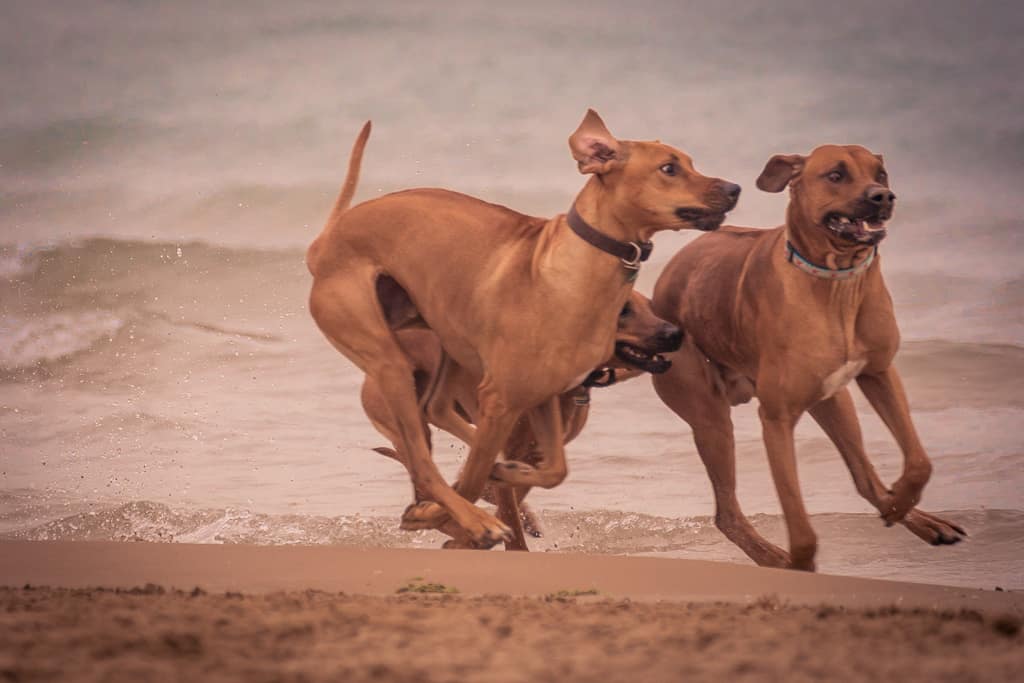 Tripp was the one dog up to the task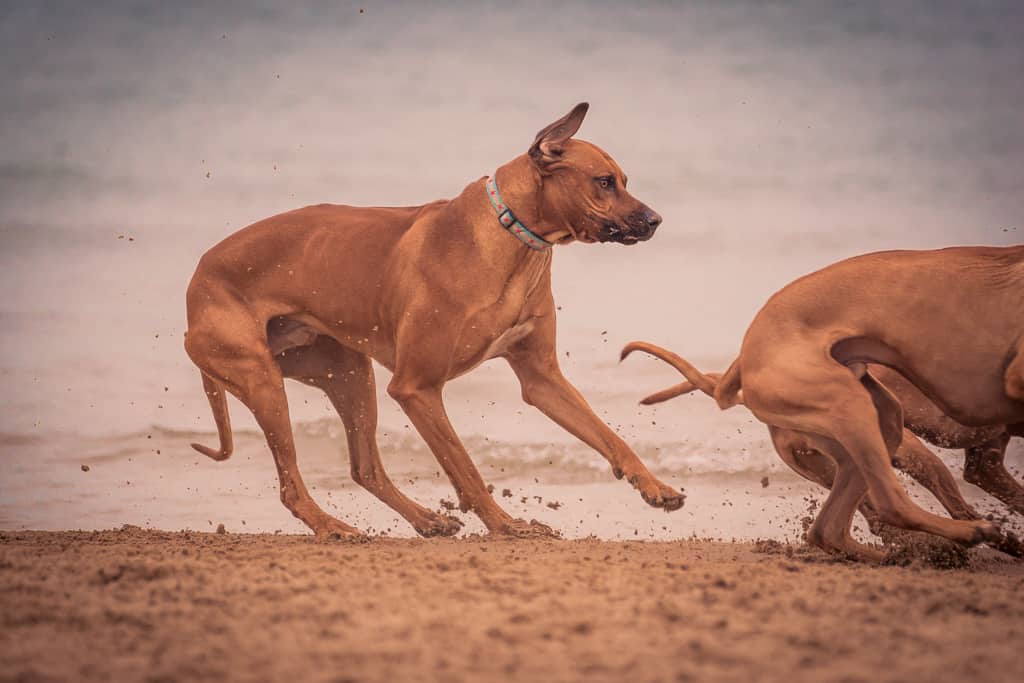 With his brake maneuver, Tripp probably made Eko and Penny run twice as far as he did
Thanks to Tripp, Eko and Penny should hopefully snore the whole ride home.