One of my favorite parts of vacation is how much time the dogs get to spend off-leash. 
Sometimes that means relaxing in the sun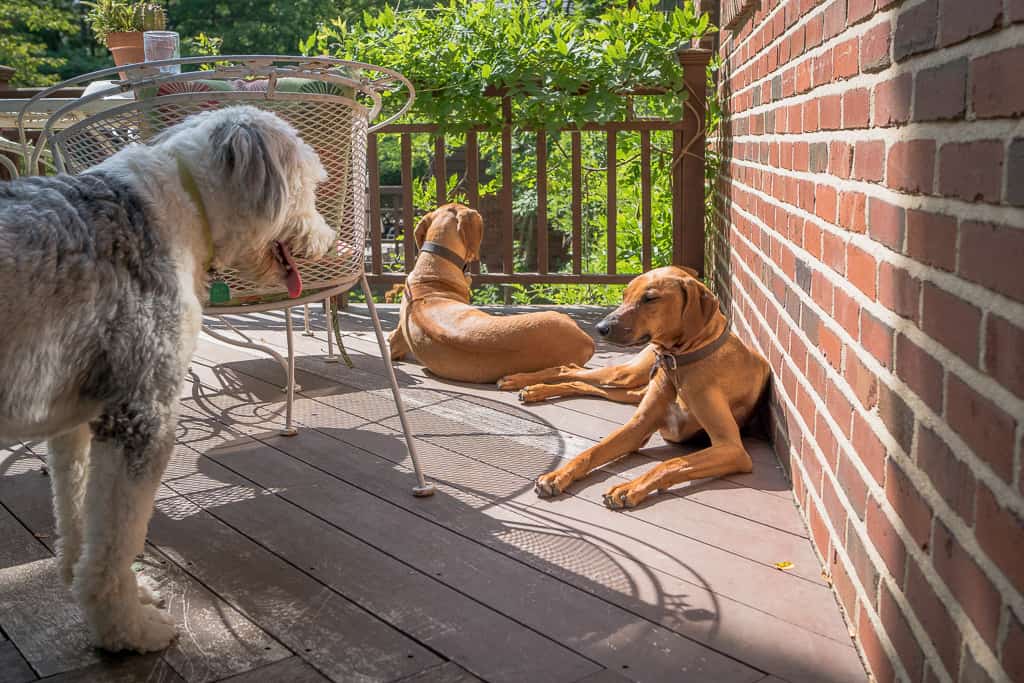 But inevitably, off-leash time means the dogs find adventure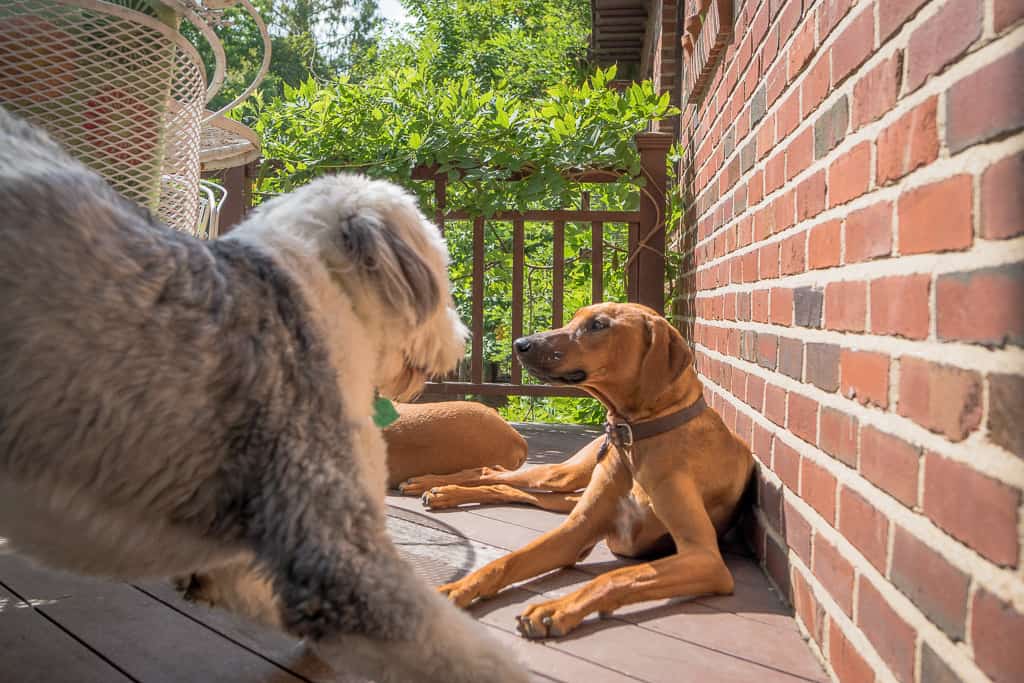 Or adventure finds them!
Auggie and Penny picked up right where they left off and romped relentlessly
We also had the opportunity to give the dogs some more off leash time on a run through the trails near my mom's house.
Eko and Penny galloped through the first fallen leaves of the season
And took time to breathe deep autumn breaths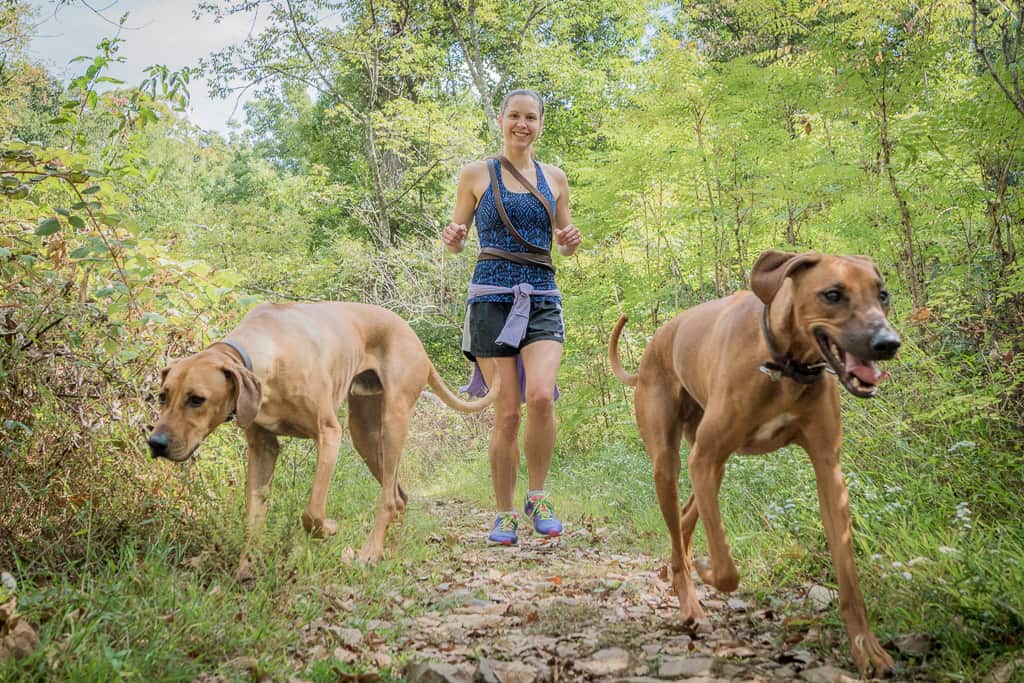 There was no better way to end our vacation than with a trail run with these three
This trip was an unequivocal success!
After a delightful little twelve hour ride we made it back to Chicago in one piece. We're back to reality, which means we're all back to leashes. Some of those leashes are leather, other leashes are a bit more metaphorical!
It felt nice to cut loose for the week, but I think all species agree that it's good to be home.