A quick trip to the local pharmacy revealed that I am not the only one using man's best friend instead of Cupid to show my love this Valentine's Day.
Whether it is Scooby Doo baskets, pet pal cards or chocolate pups, the secret is out – no one can resist four-legged charm! Cupid might be out of business soon if this keeps up
And what is the only thing better than a stuffed dog valentine?  A real one of course!
Eko and his Valentine hugging.  At least I think they're hugging…
Hey, wait a minute!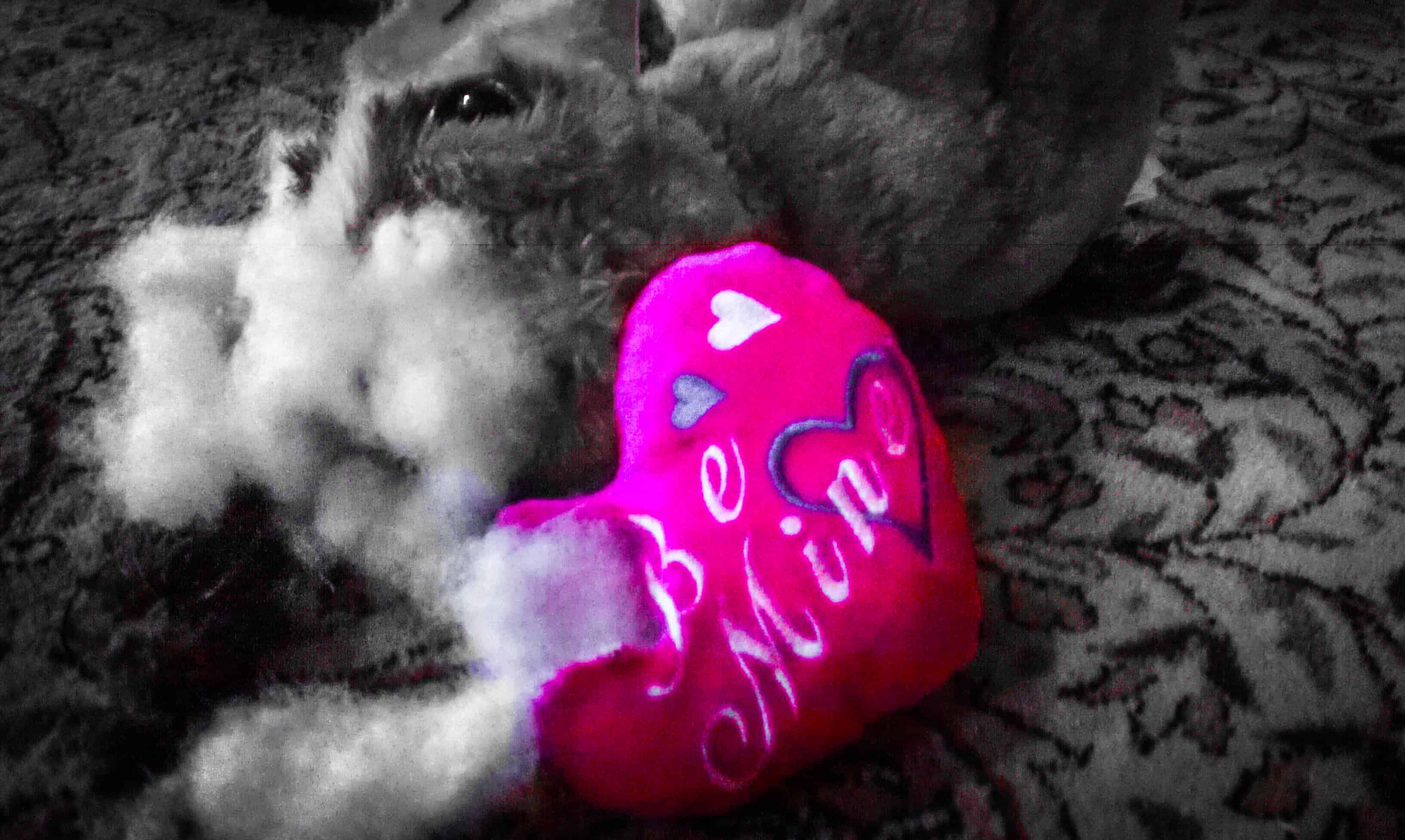 What can I say? Eko's a heart breaker!
 I think in the future Valentine's Day might be renamed, "Love Like A Pet Day."  They are the true masters of unconditional love and we could learn a lot from them about that particular subject.  And the best part about having a pet is that the love you like everyday is Valentine's Day!