Today's geocache started out as a lighthearted endeavor, but our treasure hunt quickly spiraled out of control when I had to input the GPS coordinates.  After many miscalculations and after hours of slogging through brush I was just about ready to give up.  As usual, Eko saved the day! I knew we were in the right area, but for the life of me I could not find the geocache.  Thankfully Eko decided to dash in between two trees and in doing so knocked over the pile of dead branches that was hiding the treasure.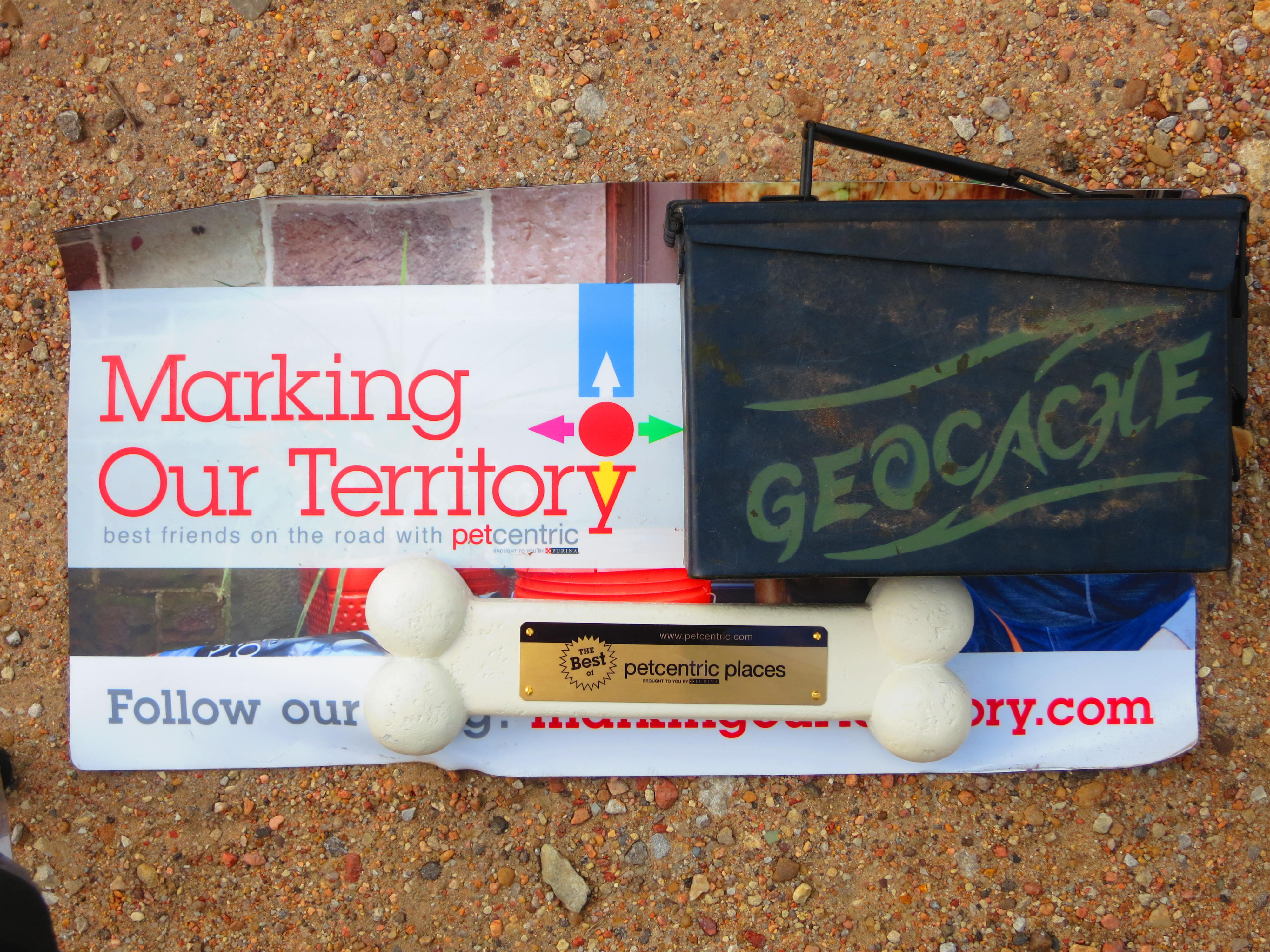 Victory!!
We got a bunch of fun photos from the day and I'll post a full rundown of our geocache misadventure tomorrow.  For now, I plan to join Eko and sprawl out next to the air conditioner.
If you ever are looking for a free and fun way to go on an adventure with your dog in your own town then I highly recommend  that you check out geocaching – we had a blast!